In this free cake decorating video tutorial, I'm going to demonstrate how to make adorable dragon cupcakes in buttercream! (These could easily work for dinosaur cupcakes as well!)
We will demonstrate a few different designs so that you can pick and choose from your favorites, or make them all! We hope that you enjoy the video!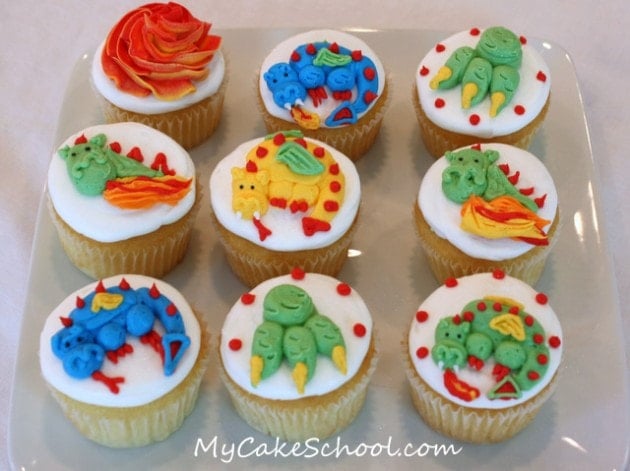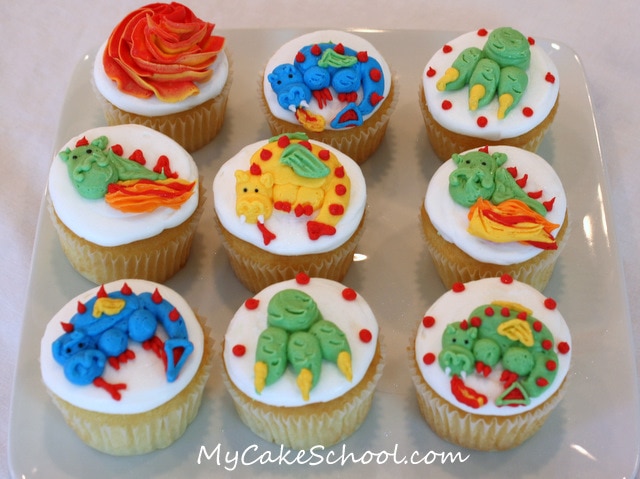 What Kind of Buttercream is Best for Buttercream Piping?
Any medium consistency buttercream recipe would work well for these dragon cupcakes.
We like to use a crusting "American Buttercream" which is a simple combination of butter (or shortening or a combo of both), confectioners sugar, a splash of milk, pinch of salt, and flavorings.
If you are wanting to use a smoothing method like the Viva Paper Towel Method or Roller Method, you will need a crusting buttercream.
Two of our most commonly used American Buttercream recipes are: Classic Vanilla Buttercream and Fluffy Vanilla Buttercream .
Buttercream Consistency
As I mentioned, a medium consistency buttercream is great for piping these dinosaur cupcakes.
I consider medium consistency to be soft enough to easily flow from a piping bag, but thick enough to hold its shape - whether you are piping dinosaurs, cupcake swirls, or buttercream borders.
If your buttercream is too thick, add a little more milk. If your buttercream frosting is too thin, add a bit more confectioners sugar.
More Free Dragon & Dinosaur Cake Ideas
Did you know that we also have a Free Dragon Cake Video Tutorial? This is such a fun cake also, and just as with these cupcakes, it can double as a dinosaur cake (with a little change here and there)!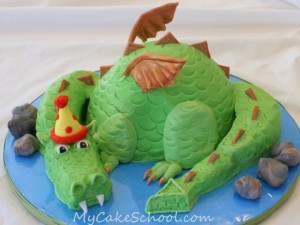 We also have a fun Dinosaur Cake Tutorial (free video) which would be a great kids birthday cake as well!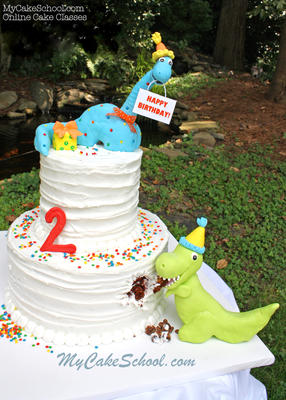 Finally, we have a really EASY Dinosaur Cupcake Cake which is a free step by step tutorial from our blog for you to keep in mind too!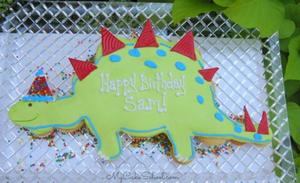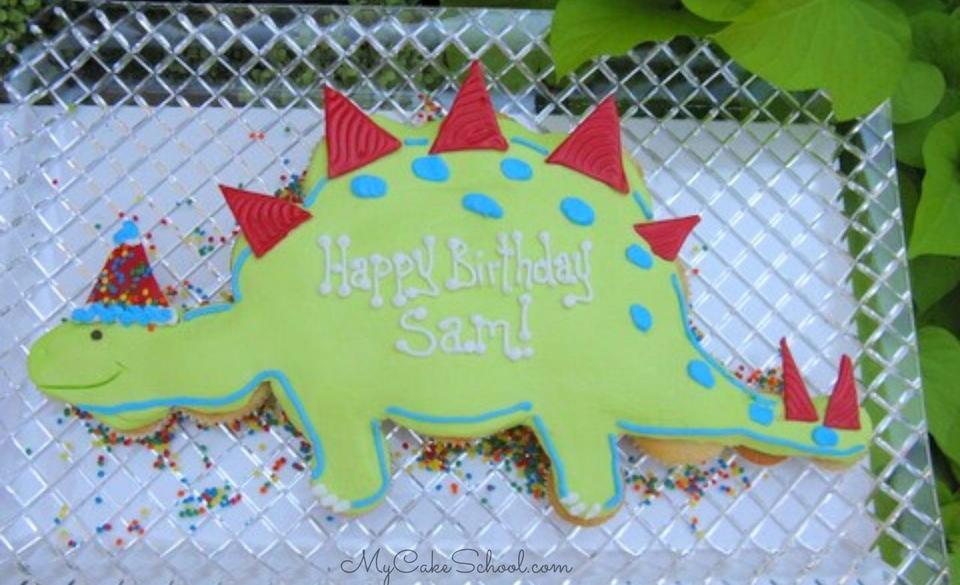 Enjoy the Video!
We hope that you enjoy this cute little Dragon Cupcake video tutorial! If you give these a try, we would love for you to leave a photo and comment below!