Hi everyone! Jungle themed cakes never go out of style for little ones. There are so many fun design options to choose from, and we've created a video to highlight some of our favorites!
In this tutorial, you will learn to model several jungle animals, as well as how to create simple accents to bring your design to life! Enjoy the tutorial!

Materials:
In this video, we are working with 8 inch and 6 inch tiers stacked as usual, and covered with fondant. Cakes are stacked as usual with each tier having it's own cake board cut down to size. Top tier is supported by 4 bubble tea straws cut to height of bottom tier. Find our Tier Stacking Video if you'd like to see the full process! ;0)
Gum Paste (or fondant with tylose kneaded into it.)
Coloring Gels: Lion: Chocolate Brown, Egg Yellow, Lemon Yellow. Giraffe: Egg Yellow Monkey: Chocolate Brown with Copper features. Elephant: Super Black, Sky Blue for water, Red for "3",
Floral Wire: 26 gauge for spray of water, 20 gauge for balloons (doesn't have to be exact)
Cake & leaves, etc.: fondant is tinted Wilton Leaf Green
Americolor Super Red Fondant and "3" cookie cutter or template (for the "3")
Food Coloring Pen- I used black for eyes, brown for giraffe
Piping Tips: I used a Wilton 6 to cut out small circle for eyes (use any small round tip, or form by hand), Wilton 10 for polka dots on "3". (any medium sized round tip is fine)
Extruder (optional) for vines...or roll by hand. We used Makin's Ultimate Clay Extruder (aff.)
Lollipop sticks- used as anchors
Toothpicks or gum paste tools of choice for creating animal's facial features
Confetti Sprinkles (optional) Used on Lion's cake.
Your favorite Pink Petal Dust (I used watermelon) for rosy cheeks- optional.
Part One: You will learn to create an adorable giraffe cake topper!
Part Two: You will learn to create a lion and an elephant!
Part Three: We add the finishing details including an adorable monkey, lots of palm leaves & vines, and birthday balloons!

More Jungle/Safari and Animal Print Ideas!
We've made a few more animal print and jungle themed cakes! Check these out for more inspiration!
Jungle Sheet Cake (with Zebra Print Inside)- Member Tutorial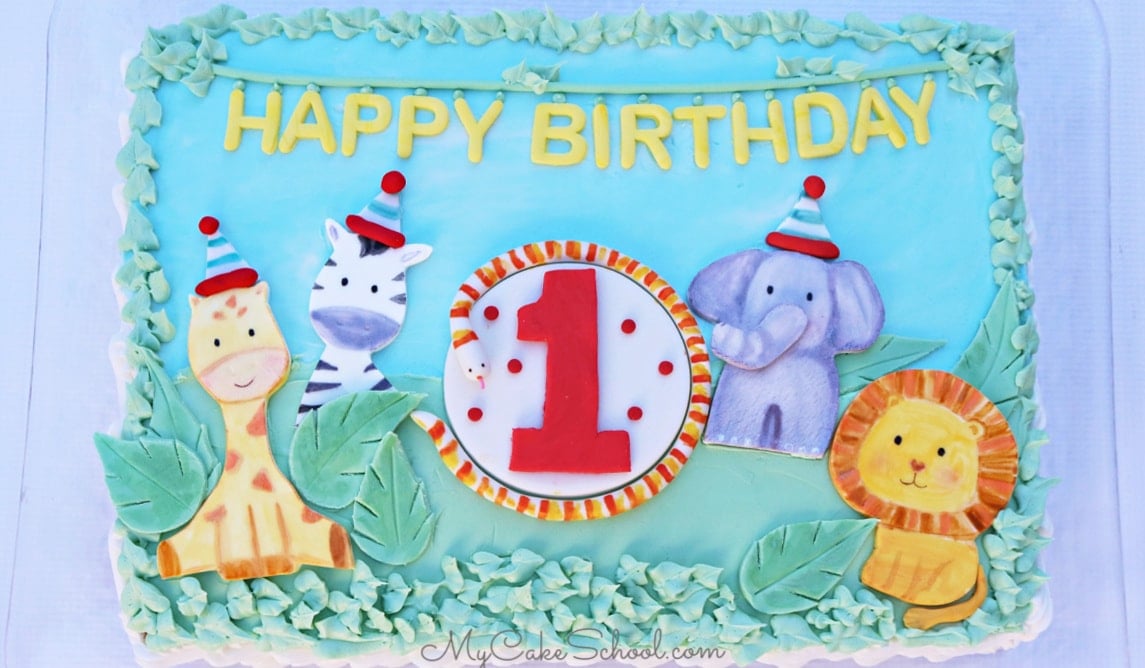 Leopard Print Baby Shower Cake with Leopard Print Inside!- Member Tutorial Section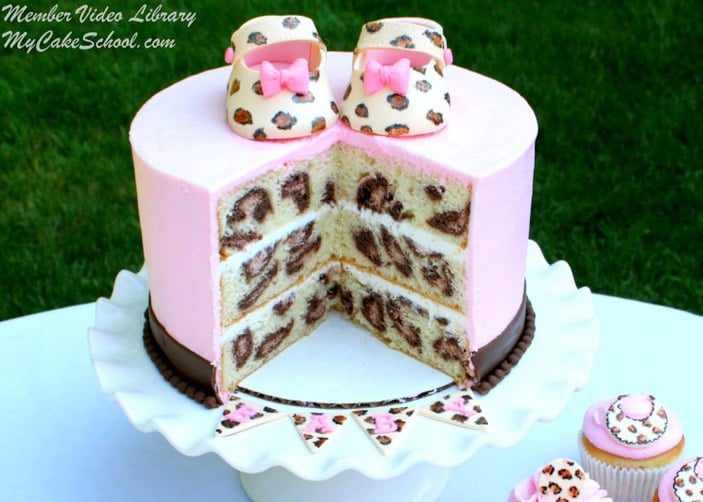 Zebra Cake Pattern on the Inside- Free Blog Tutorial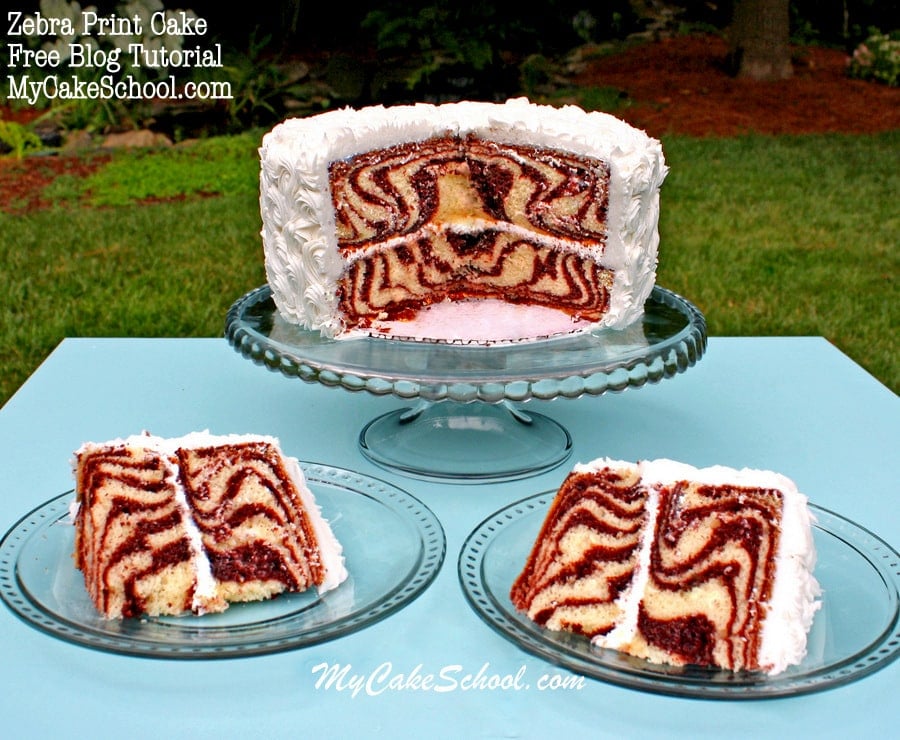 Animal Print Cupcake Tutorial- Free Step by Step Blog Tutorial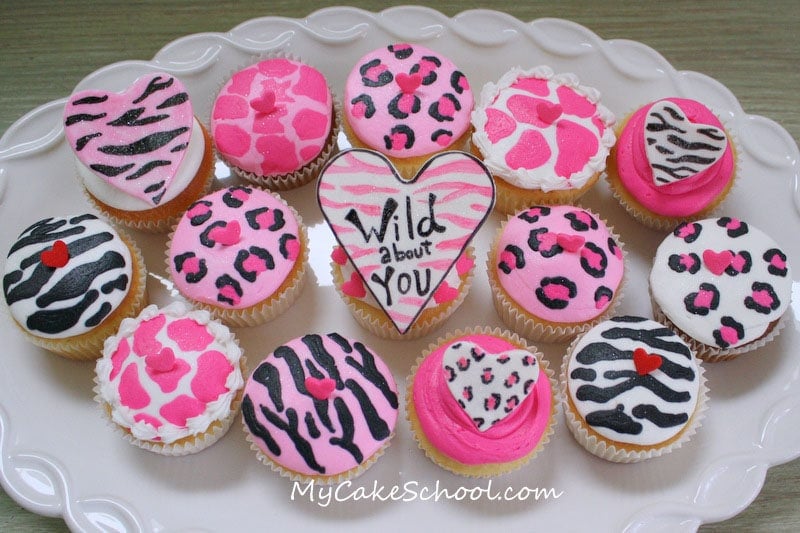 Leopard Print Cupcakes- Free Blog Tutorial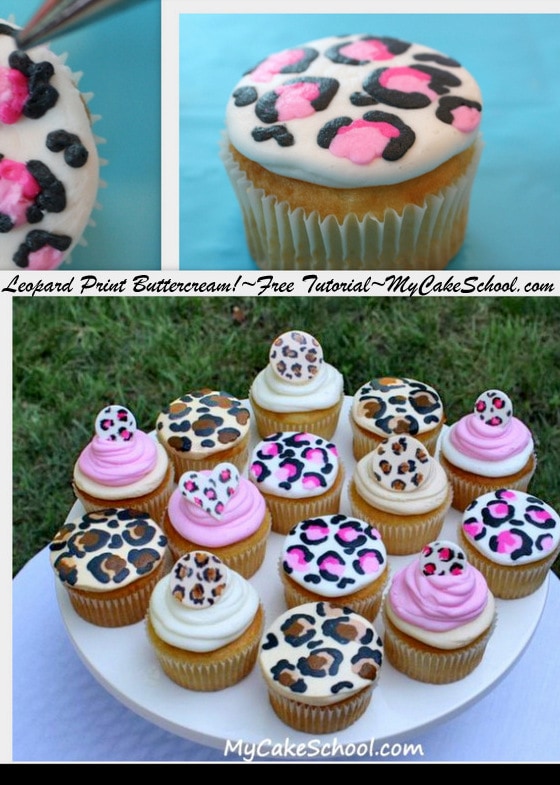 Thanks so much for stopping by! We hope that you enjoyed the video!