A Roundup of the BEST Cream Cheese Frostings and Fillings
I've never met a cream cheese frosting that I didn't love, and after making today's roundup of our favorite Cream Cheese Frostings and Fillings, I can't wait to jump back into the kitchen and whip another batch.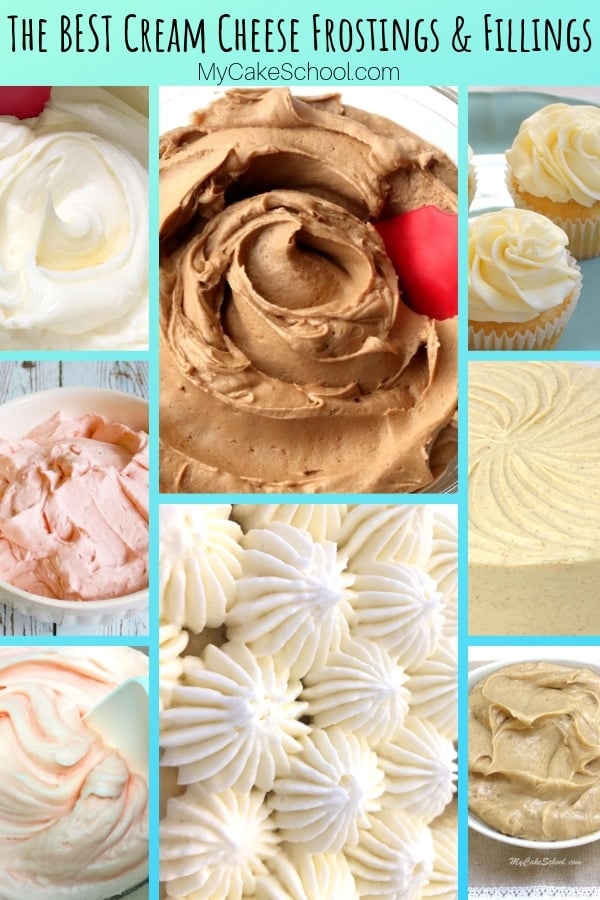 As much as I love a classic buttercream frosting, cream cheese frosting is just on another level for me.
Ahhh... I just love it. It's silky smooth, has that hint of tang to it that pairs so nicely with sweet cakes & cupcakes, as well as spiced cakes, and as an added bonus, it is just SO easy to make!
If you've made a delicious cake or batch of cupcakes and just aren't sure which way to go for a frosting or filling, let me direct you to this list of our FAVORITE cream cheese frostings.
There is something for everyone (or every cake for that matter). Let's dive in!
Tips for Cream CHeese Frosting
As a general rule, cream cheese frostings are softer than your usual buttercream frosting. For this reason, you may need to add a little additional powdered sugar to reach the desired consistency, or pop it in the refrigerator to firm it up a bit before working with it.
Cakes and cupcakes that are frosted in cream cheese frosting should be refrigerated until within about 2 hours of serving.
Cream cheese frosting firms up when chilled and so removing from the refrigerator a couple of hours before your event will allow enough time for it to soften. Don't get me wrong, I have nothing against cold cream cheese frosting, haha- but most people like it nice and soft at the time of serving!
A cake frosted in cream cheese frosting can sit out for 2-3 hours at room temperature (less if it's outside in the warm weather or if it is one of our lighter consistency whipped cream cheese fillings as it contains more heavy cream ).
*I have to say though that many bakers leave their cream cheese-frosted cakes out for longer at room temperature- I'm just always more conservative when it comes to refrigerating perishable goodies!
And now for our roundup of FAVORITE cream cheese frostings! I'm sure that we will continue to add to this list, but it's nice to have them in one place!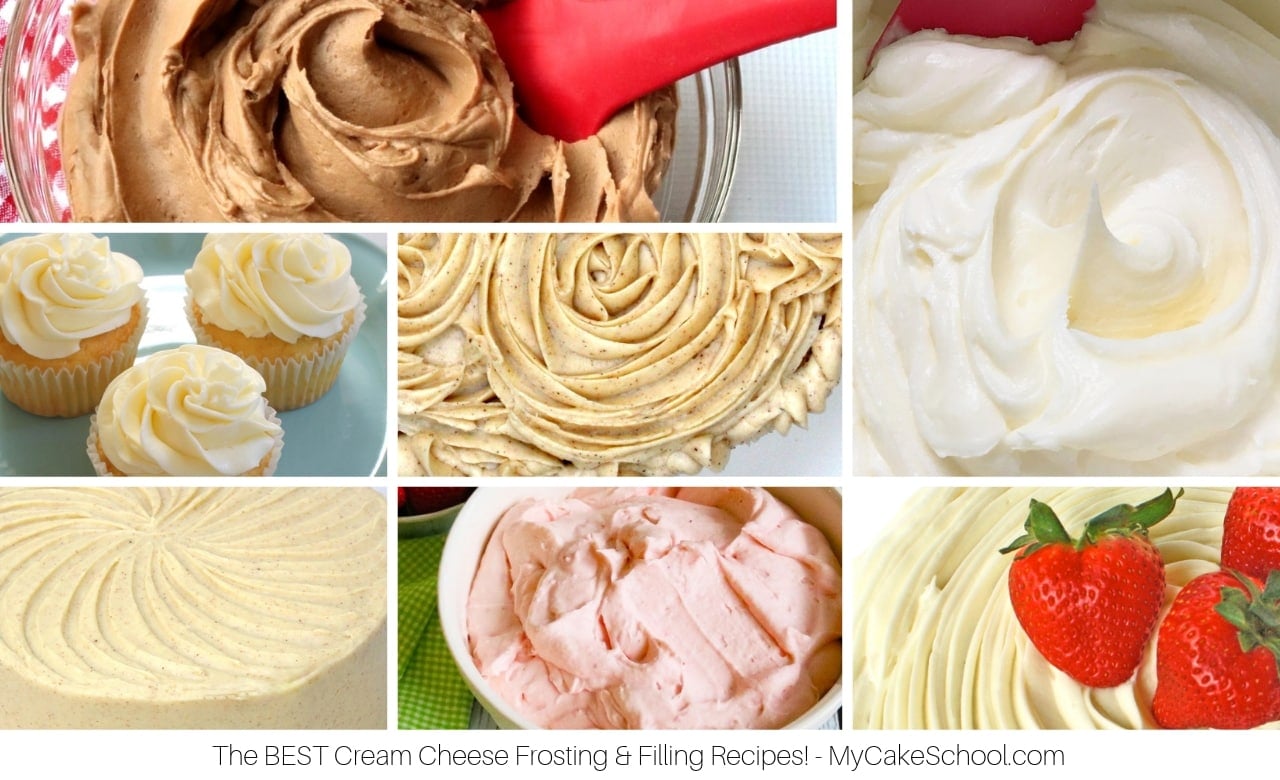 The BEST Cream Cheese Frosting Recipes
Oh how we LOVE these simple and delicious cream cheese frosting recipes! There are so many to choose from, and so many more that we can't wait to add to our Recipes section. Enjoy!