Pipeable Cream Cheese Frosting
You are going to love this amazing Pipeable Cream Cheese Frosting recipe!
I love any dessert that involves cream cheese, and I especially love cakes and cupcakes that are filled and swirled with a generous dose cream cheese frosting!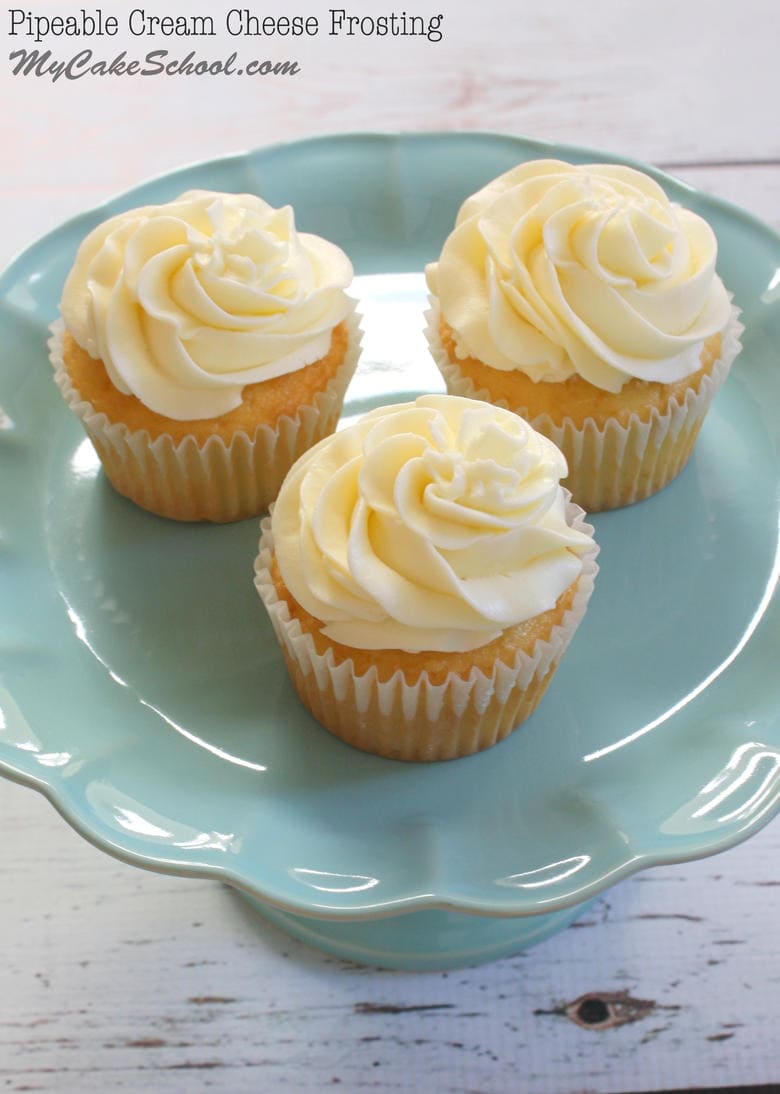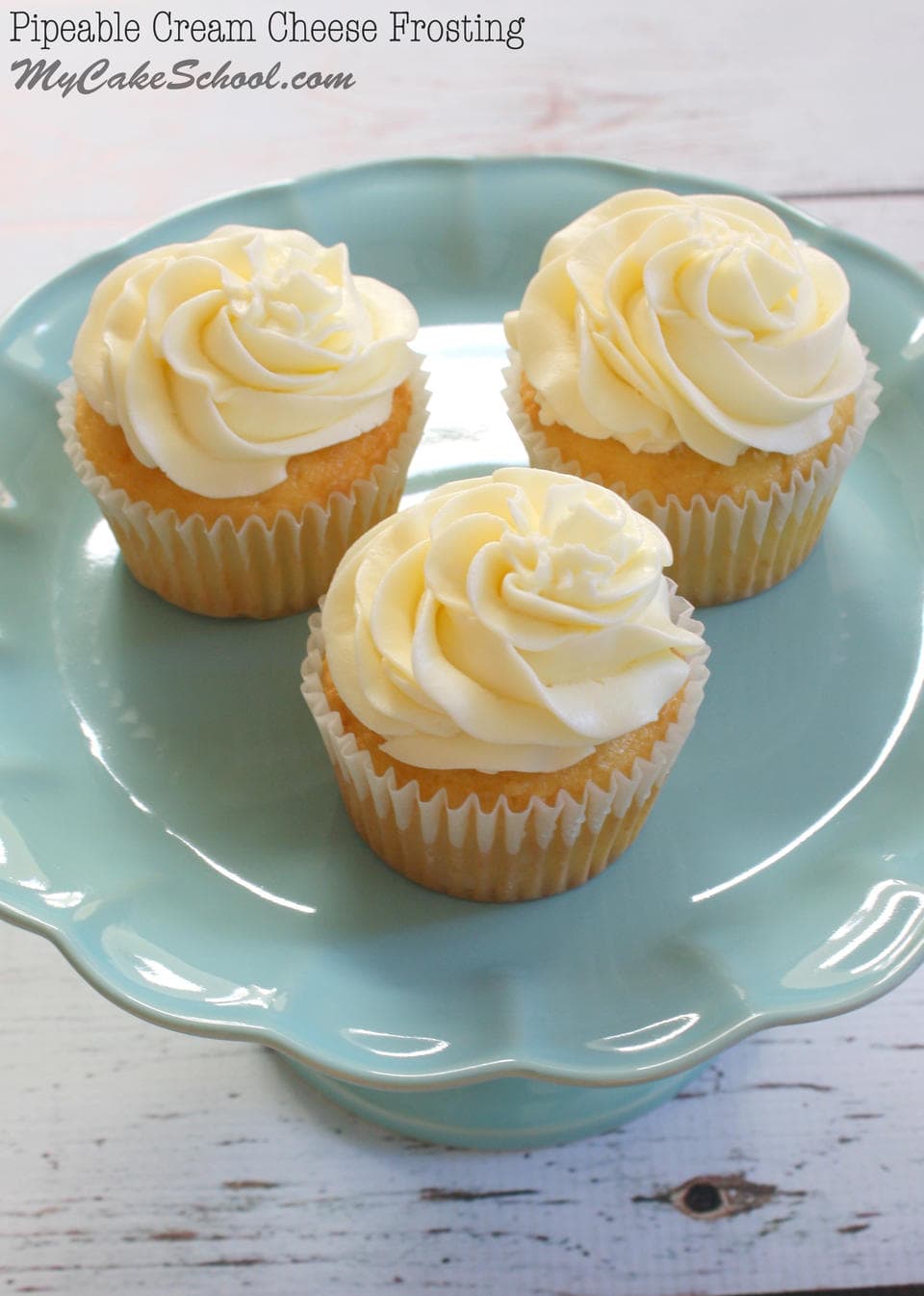 We have another delicious recipe for Cream Cheese frosting that we have used for years, and can still be found on our site.
This new version of ours seems to hold it's shape even better, and has even more cream cheese flavor.
You'll find that this Pipeable Cream Cheese Frosting recipe delivers all of the cream cheese deliciousness that you are looking for without being overly sweet.
We hope that you enjoy it!
What Cakes Pair Well with Cream Cheese Frosting?
This is a trick question, because I would argue that EVERY cake tastes better with cream cheese frosting! But here are a few favorites!:
Carrot Cake- This scratch carrot cake recipe is out of this world!
Hummingbird Cake- A fantastic combination of bananas, crushed pineapple, pecans, and a hint of cinnamon
Italian Cream Cake-This southern classic wouldn't be the same without cream cheese frosting!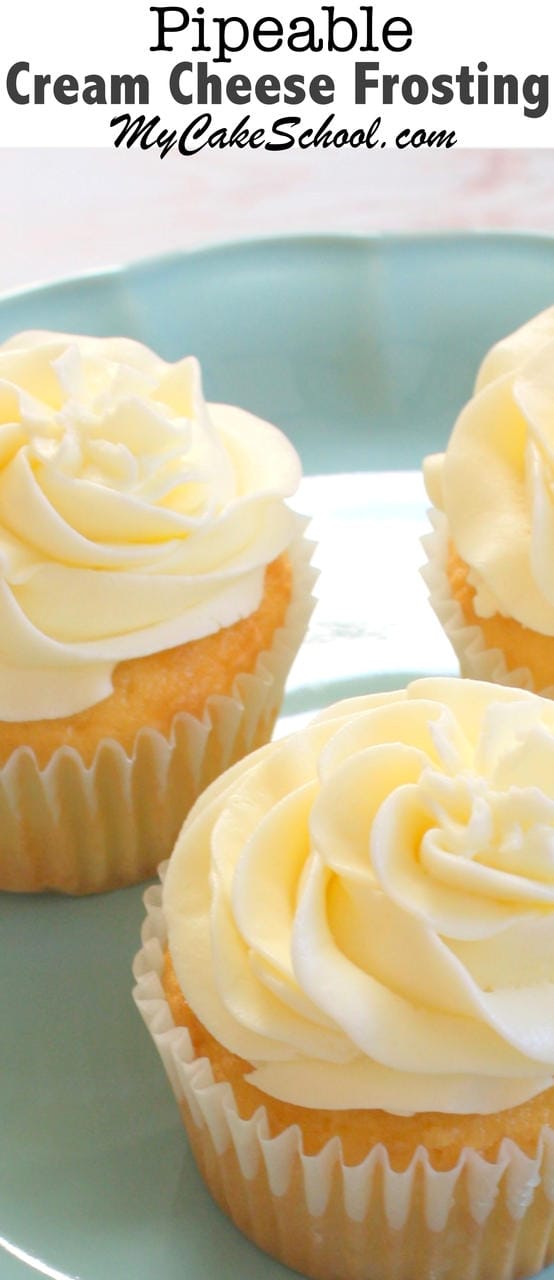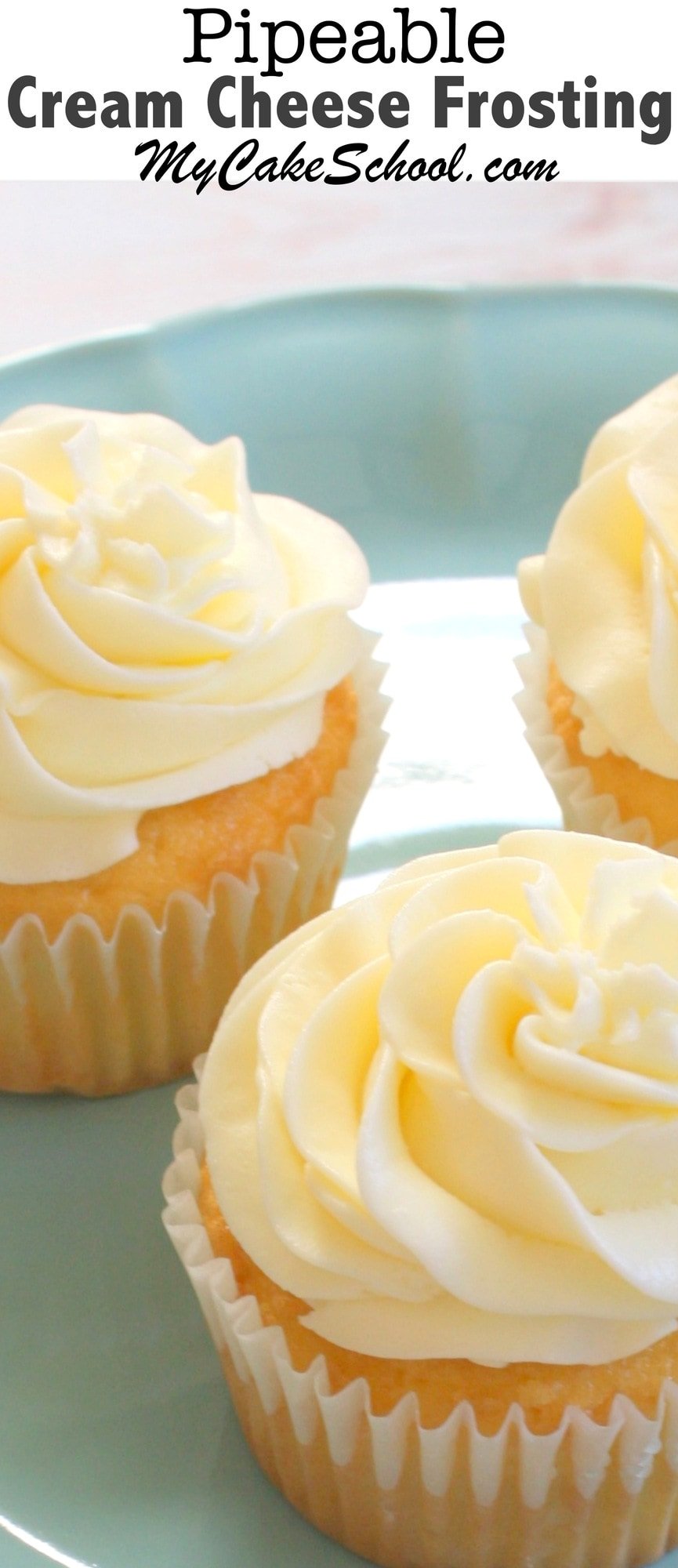 Helpful Tips for Cream Cheese Frosting
Is Cream Cheese Frosting softer than regular frosting? Yes. As with most cream cheese frostings, the consistency of this frosting is a little on the softer side. If you need a thicker consistency, you can add additional powdered sugar in small amounts until you reach the desired consistency. However, this cream cheese frosting is thicker than most, thanks to the amount of cream cheese in the recipe.
What Should I do if my Cream Cheese Frosting becomes too soft to work with? If your Cream Cheese Buttercream becomes increasingly soft as you pipe, to the point that it no longer holds it's shape, just pop it in the refrigerator for a minute. Some decorators even prefer to prepare two piping bags and alternate between them.
This could be caused by a very warm kitchen, or warm hands against the piping bag. Either way, a few minutes in the fridge will work wonders. (Just not too long or it'll become too firm!)
Does Cream Cheese Frosting need to be refrigerated? Yes. Cream cheese frosting, and cakes frosted with cream cheese frosting should be refrigerated. However, it does become firm when chilled. You will want to remove from the refrigerator for 1-2 hours before serving (or using) so that it has time to soften.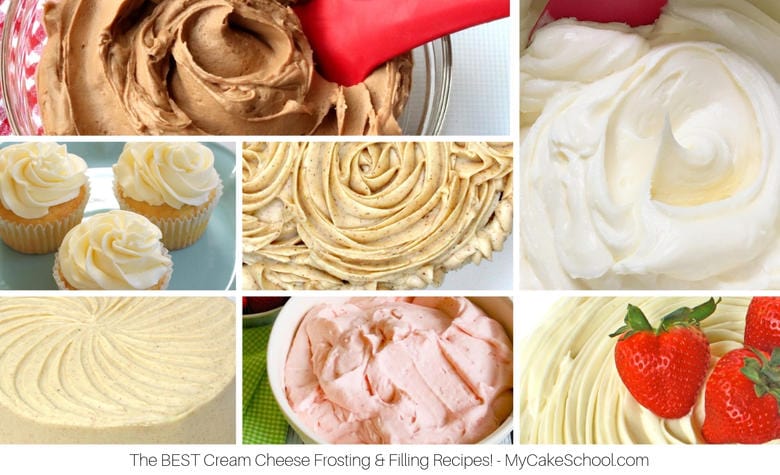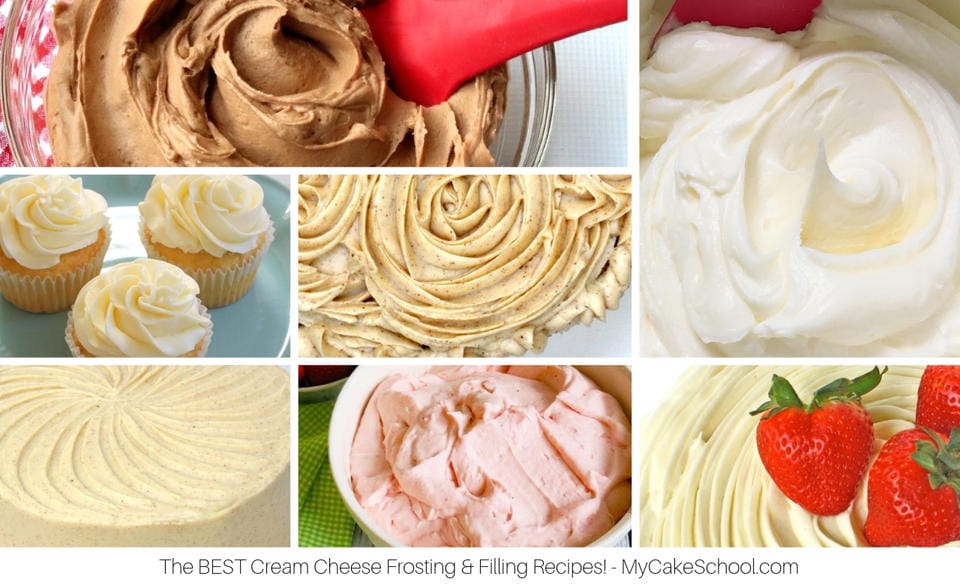 Thanks for stopping by! Enjoy the recipe!
Pipeable Cream Cheese Frosting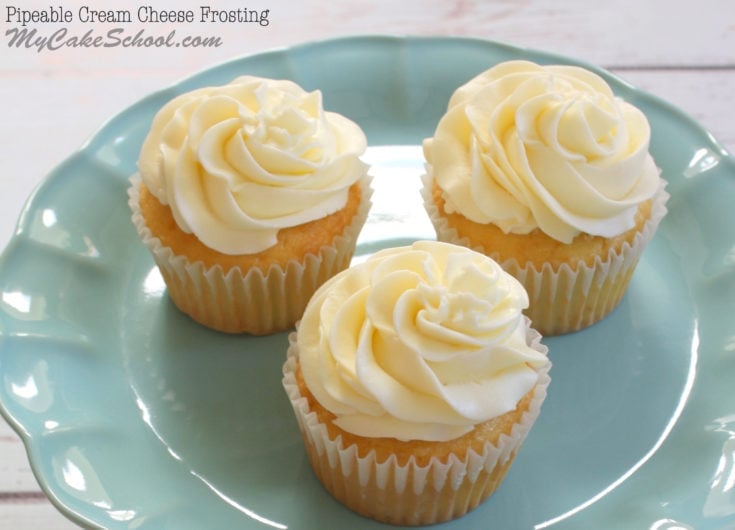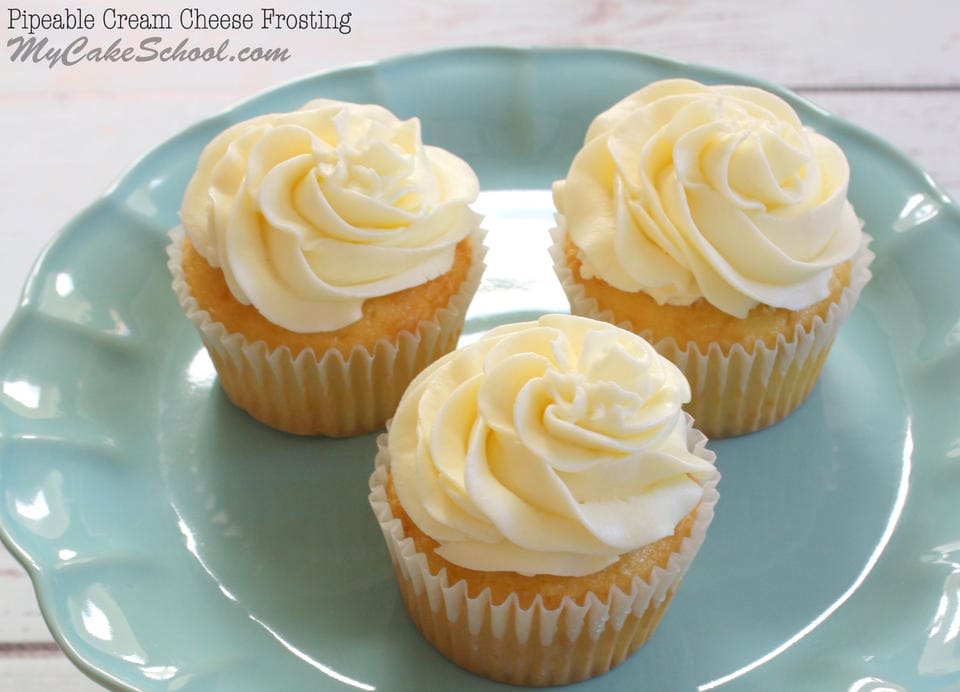 This easy and delicious Pipeable Cream Cheese Frosting is the BEST! Wonderful cream cheese flavor and perfect for piping!
Ingredients
1 cup (2 sticks) (226g) unsalted butter, softened (do not soften in microwave)
3 (8 ounces) (226g) packages full fat cream cheese, (total 678g) cut into 1 inch pieces and softened.....do not use reduced fat cream cheese or cream in tub containers (do not soften in microwave)
3 cups (343g) powdered sugar
2 teaspoons (8g) vanilla extract
Instructions
Put the softened butter in the bowl of your mixer and mix until smooth.
Add the pieces of softened cream cheese to the mixing bowl. The cream cheese should be soft enough that it combines easily into the butter/powdered sugar mixture. Beat on low/medium speed about 1 minute or until the cream cheese is blended in.
Add the powdered sugar and vanilla. Beat on Medium speed for 2 to 3 minutes (a bit longer if using a hand mixer). Scrape the bowl mid way through. Do not over beat.
Makes 6 cups
Use immediately or refrigerate. If beaten too long it my become too soft. If this happens, just refrigerate a short time and let it firm up.