Whipped Cream Cheese Frosting Recipe
Today I'm going to share a light and flavorful Whipped Cream Cheese Frosting recipe! The light consistency makes for a heavenly filling, and also works well for frosting cakes and swirling onto cupcakes!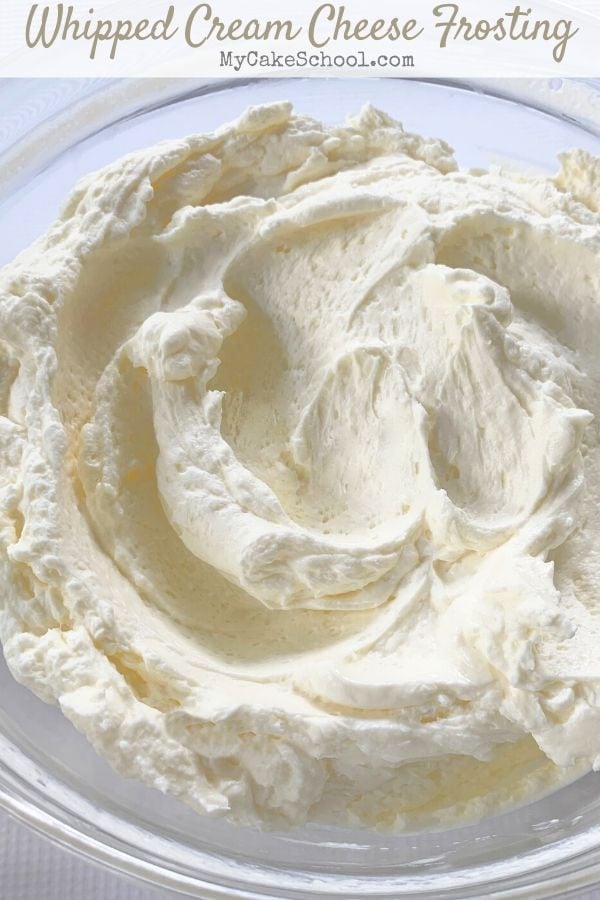 When it comes to cream cheese frosting, you can never go wrong. I love just about every variation we've tried! We have lots of cream cheese frosting choices in our Recipes section, but this is the first whipped version we've posted. SO good!
We don't actually whip the cream cheese frosting, but instead incorporate a fresh batch of whipped cream into our cream cheese.
The result is a very light cream cheese frosting which very much resembles whipped cream (in a more stabilized form). In fact, many recipes refer to this type of frosting as a stabilized whipped cream.
Piping and Frosting with Whipped Cream Cheese Frosting
The flavor is AMAZING, and as you can see in the photo, it pipes perfectly too! When it comes to frosting cakes, it does have some of the properties of a whipped cream in that you may not be able to get the completely smooth finish that buttercream or straight cream cheese frosting can give you--but you can come very close!
When I need a smoother look, I use a bench scraper to smooth my frosting after applying it with a spatula. You can chill the frosted cake in the freezer for about 15 minutes and then lightly go over it with a heated bench scraper to make it even smoother if your design calls for a smoother look.
This recipe is also perfect for swirling onto cupcakes, or as a simple piped filling and topping on naked cakes. When piped with a large piping tip, it has a lovely billowy look and feel.
How to Make Whipped Cream Cheese Frosting
*You can find the full, printable recipe below.
To make this whipped cream cheese frosting, we first chilled our whisk attachment (the beaters of a hand mixer work too) and bowl in the freezer for about 15 minutes. Then, we whipped the cream until stiff peaks formed.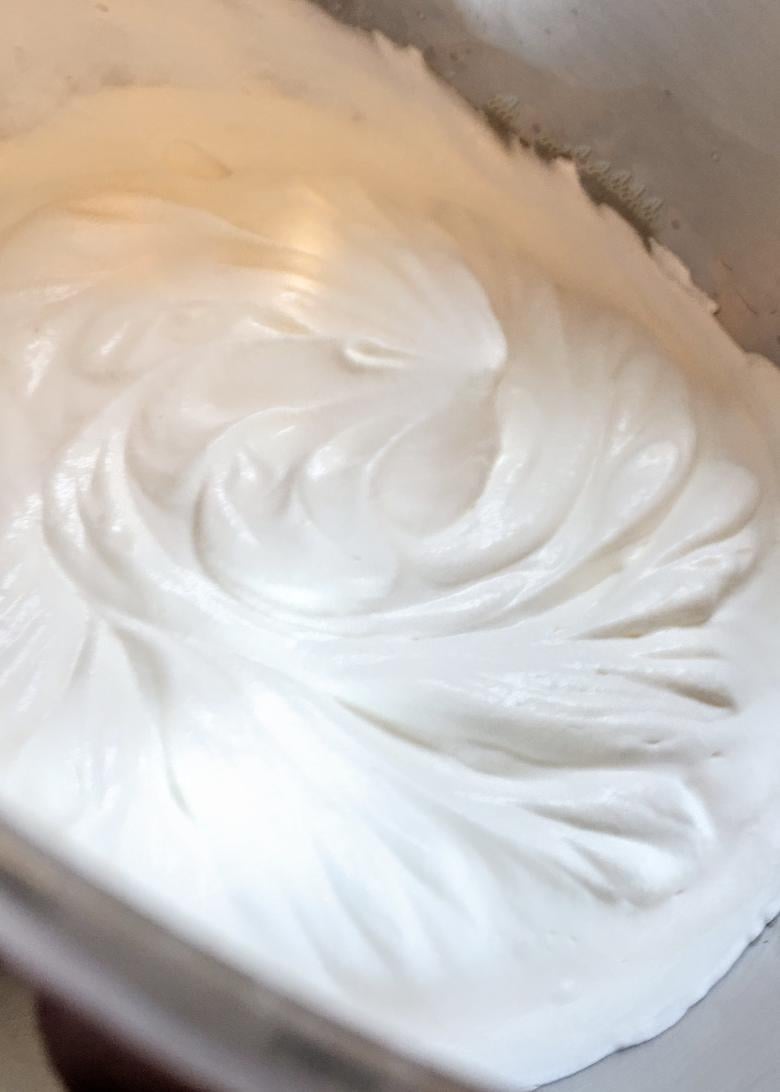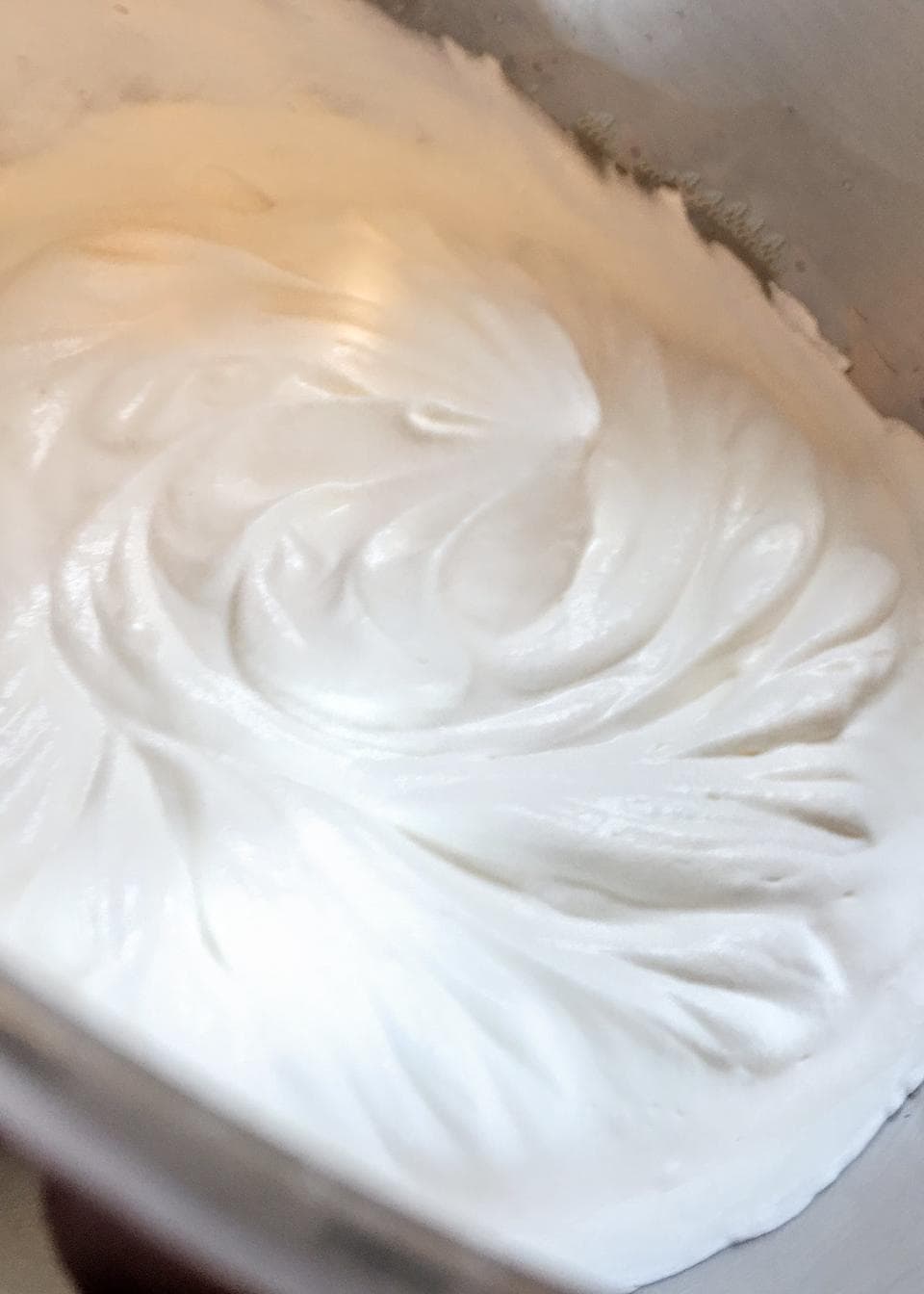 In another bowl, we combined the cream cheese, sugar, and vanilla. We mixed until very smooth, and then gently folded it into the whipped cream.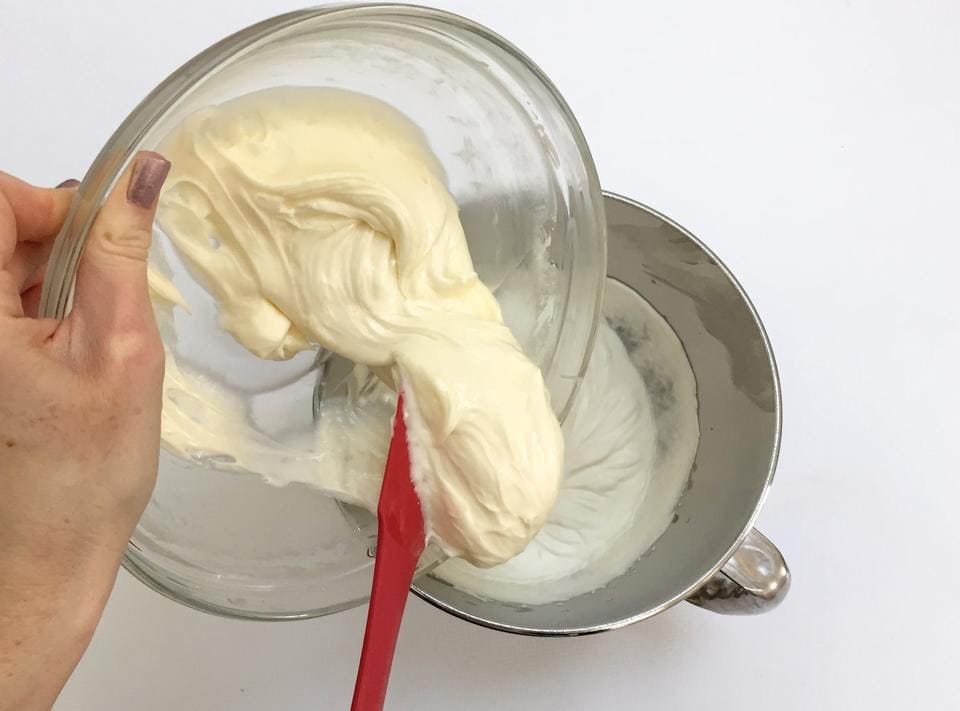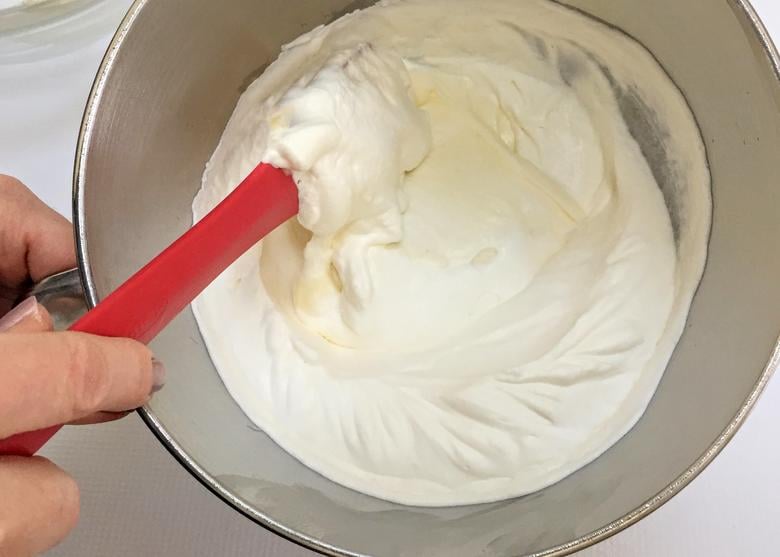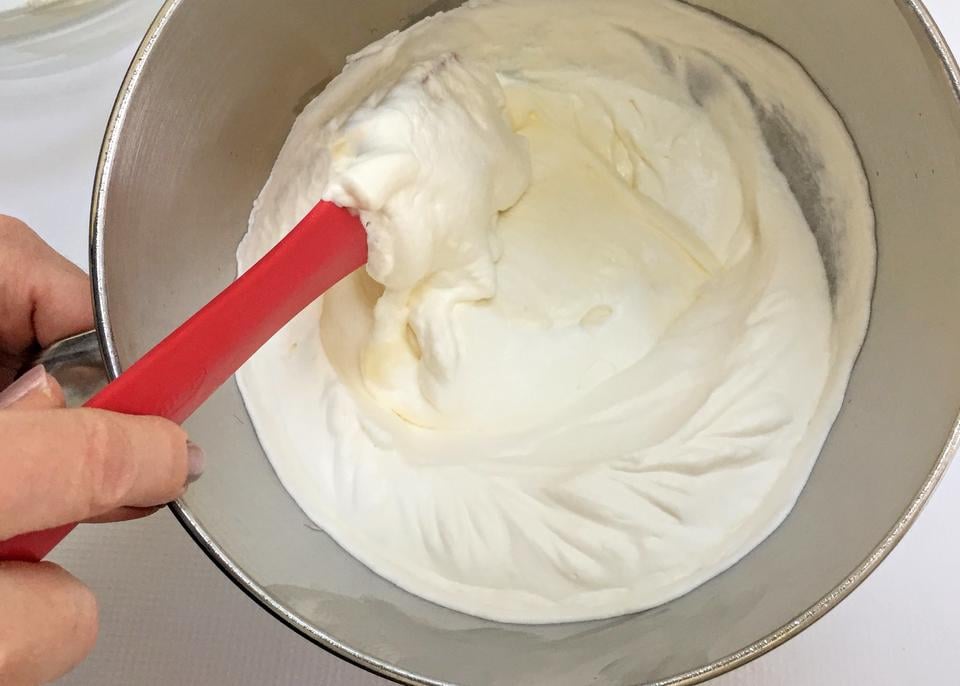 That's all there is to it! We used this recipe on our recent Alphabet Cake video tutorial (member section). You can see that it pipes perfectly! We also used it as a frosting and filling for our Banana Split Cake recipe.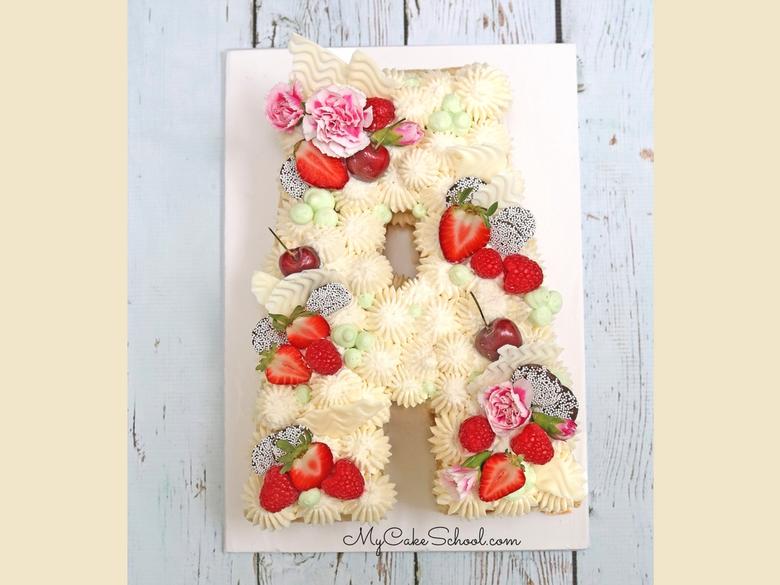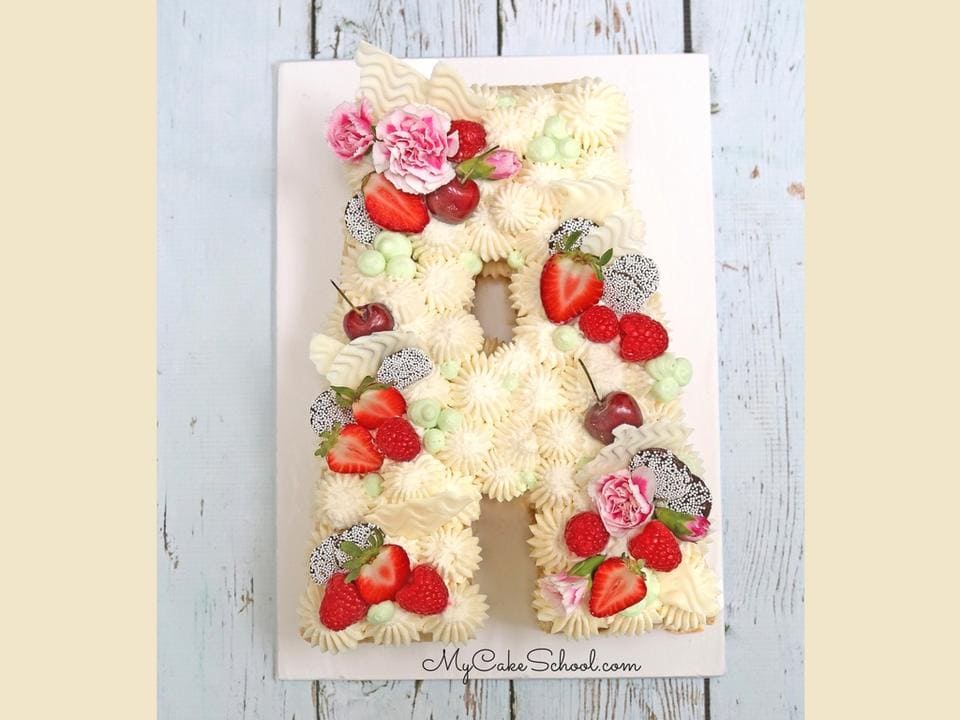 More Cream Cheese Frosting Recipes!
We have tons of cream cheese frosting recipes that we've made over the years, which can be found in our Recipes section. Here is a fun (and delicious) roundup of our favorites! Sharing the Best Cream Cheese Frostings and Fillings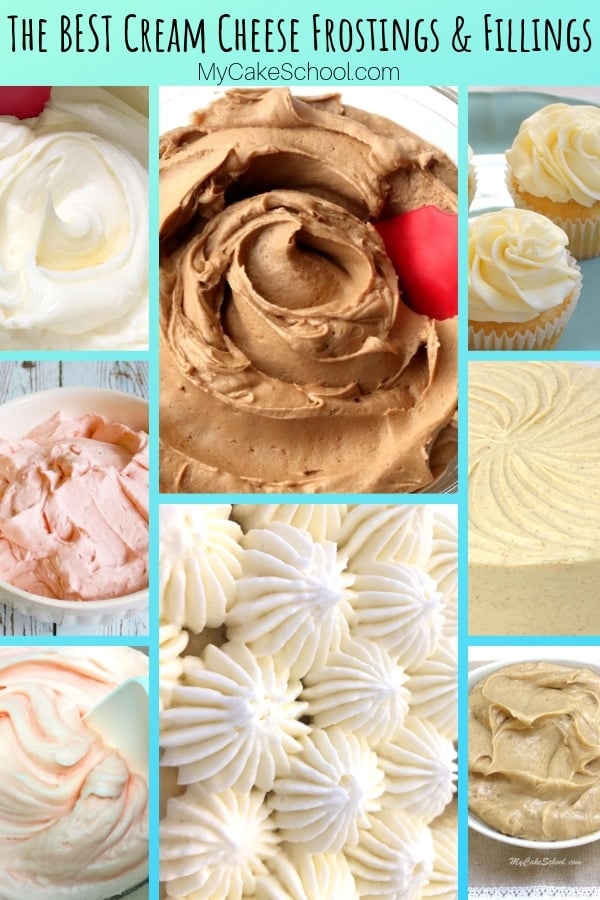 Thanks so much for stopping by! We hope that you enjoy the recipe! If you give it a try, make sure to leave a note or photo in the comments below!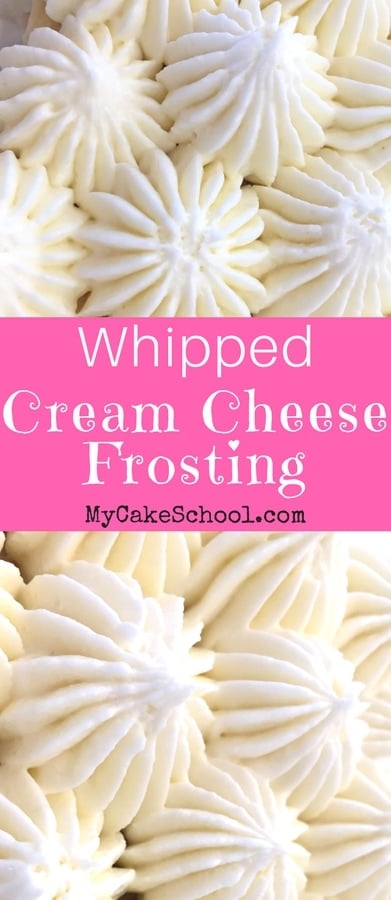 Whipped Cream Cheese Frosting Recipe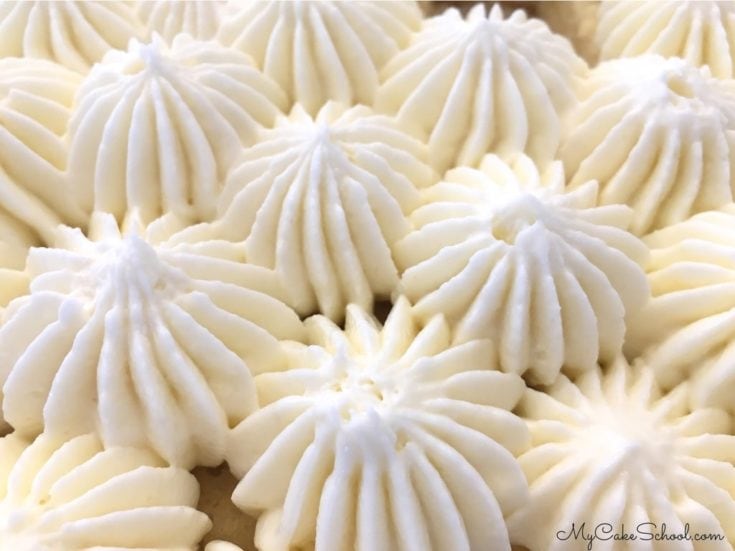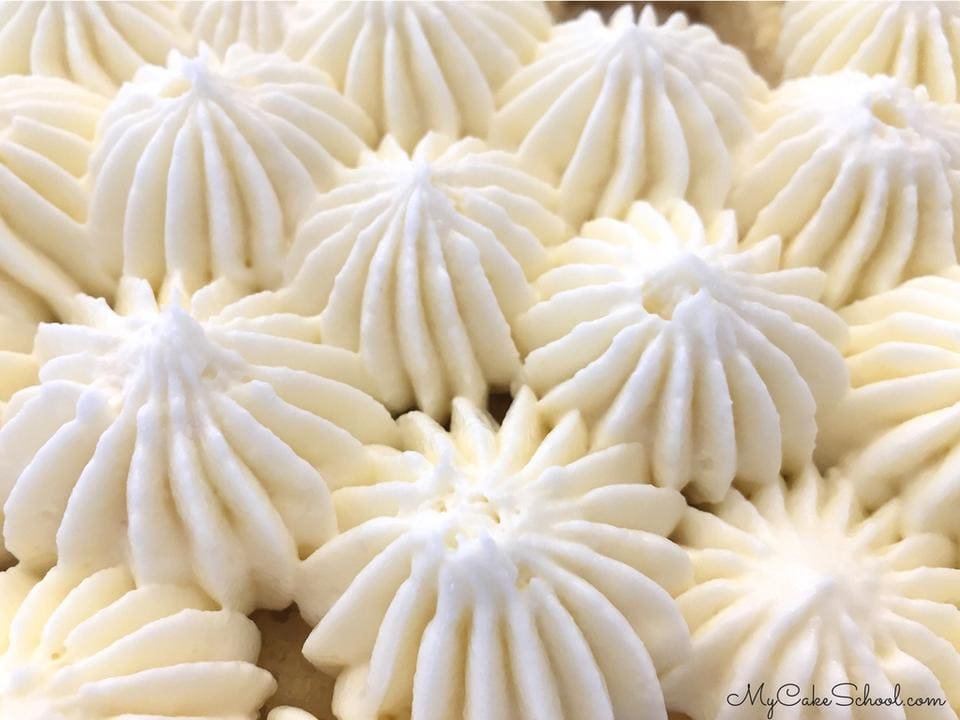 Creamy and delicious Whipped Cream Cheese Frosting recipe! We've used this recipe as a filling as well as a frosting, and it pipes great!
Ingredients
Two 8 ounce (423g total weight) packages cream cheese, softened. It must be full fat, not reduced fat or cream cheese in a tub, those are too soft.
2 cups (230g) powdered sugar, measure then sift
2 teaspoons (8g) vanilla extract
3 cups (696g heavy whipping cream
Instructions
Freeze your mixing bowl and beaters 15 minutes before whipping the cream (30 minutes if chilling in the refrigerator.
Use the whisk attachment for a stand mixer, beaters on your hand mixer. Beat the cream until stiff peaks form. This can happen very quickly so don't walk away from the mixer. You are at the stiff peak stage when you lift the beater and the cream stands straight up forming a peak. Keep in the refrigerator while completing the next step.
In another bowl combine the cream cheese, powdered sugar and vanilla. Beat until very smooth. Fold this into the whipped cream. Cover and refrigerate. If you are piping this frosting and it becomes too soft, just refrigerate the filled piping bag for a short while.
It is best to use this on your cake the same day it is made. We piped this frosting using an Ateco French tip on our Alphabet Cake. We've also used this to frost our Banana Split Cake.
A cake frosted with this must be refrigerated. Before serving your cake, remove from the refrigerator an hour or so before serving to warm a bit.
Visit My Cake School for Online Cake Tutorials, Recipes, and More!
Don't miss our other fabulous cake, frosting, and filling recipes in our
Recipes section
! You can also find fabulous free cake tutorials in our
Free Tutorials
section.
Finally, if you are interested in learning more about cake decorating, and having access to our hundreds of cake decorating video tutorials, you should consider becoming a member of My Cake School! You can find all of the joining details here: My Cake School Membership Details