Espresso Cream Cheese Frosting
Espresso Cream Cheese Frosting brings together two of my favorite things- can you guess? Espresso and cream cheese!
This combination of flavors tastes amazing with so many flavors of cakes & cupcakes, including chocolate cake, mocha cake, gingerbread cake, caramel cake, and more! We actually created this recipe when working on our Gingerbread Latte Cake!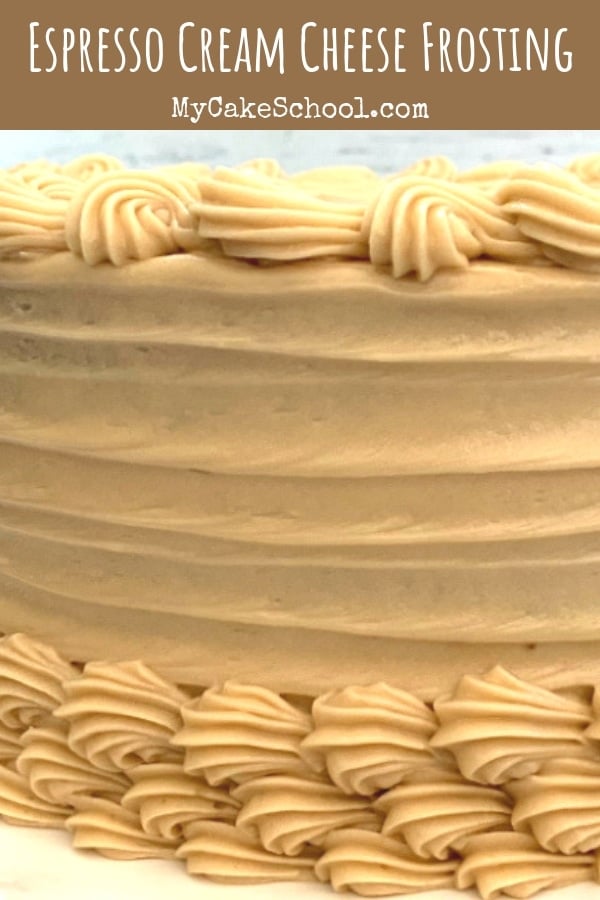 I love all varieties of cream cheese frosting- we have TONS of cream cheese frosting recipes on our site! But this espresso cream cheese frosting may just be a new favorite!
Not only do I adore cream cheese recipes and frostings, I also am completely addicted to coffee and all things coffee flavored! So, I would totally eat an entire bowl of this frosting in one sitting if I could get away with it!
We based this recipe on a classic Cream Cheese Frosting recipe, with the additional flavor of espresso. All that it takes is just 1 ½ teaspoon instant espresso granules dissolved into the vanilla extract in our recipe to give it just the right amount of coffee flavor!
Helpful Tips for Working with Cream Cheese Frosting:
Cream Cheese frosting should be made with full fat cream cheese. Aside from giving the frosting a better, richer flavor, a low fat or fat-free cream cheese is is a bit too soft.
Cream Cheese frostings are a softer consistency but still work perfectly for frosting cakes. If the cream cheese frosting is too soft, you can chill it for a few minutes to firm up the consistency. As with most buttercream and cream cheese recipes, you can also add a bit more confectioner's sugar as needed.
Although the consistency is softer than buttercream frostings, this cream cheese frosting recipe still works great for piping shell borders, ball borders, rosettes, etc. However, it's not an ideal consistency for all types of flowers- especially flowers whose petals stand on their own either vertically or at an angle that is not supported by petals beneath it. For instance, I wouldn't try to pipe a classic buttercream rose with this frosting.
Cakes frosted with cream cheese frosting should be refrigerated until close to the time of the event.
Cream cheese-frosted cakes are not ideal for covering with fondant.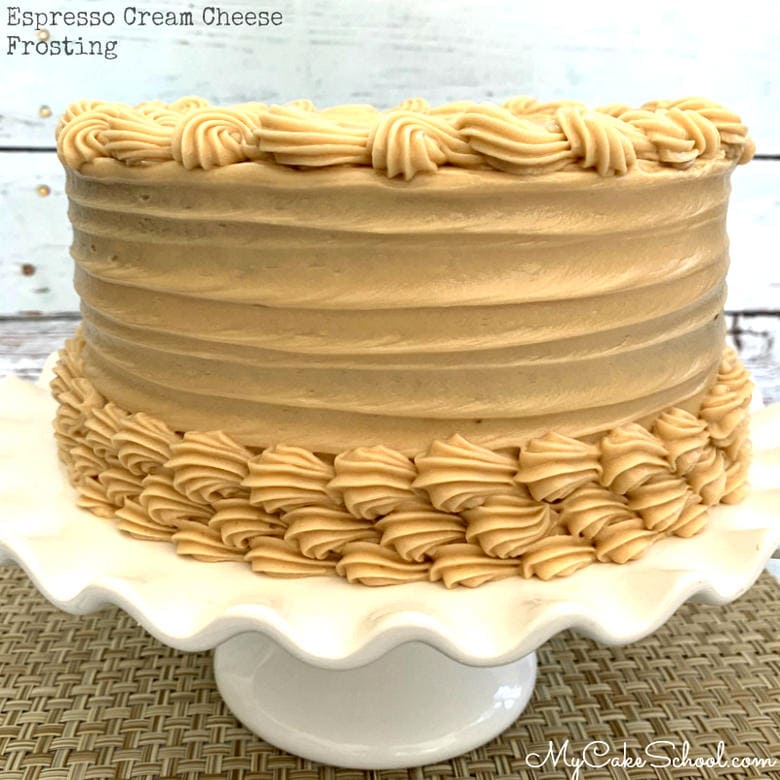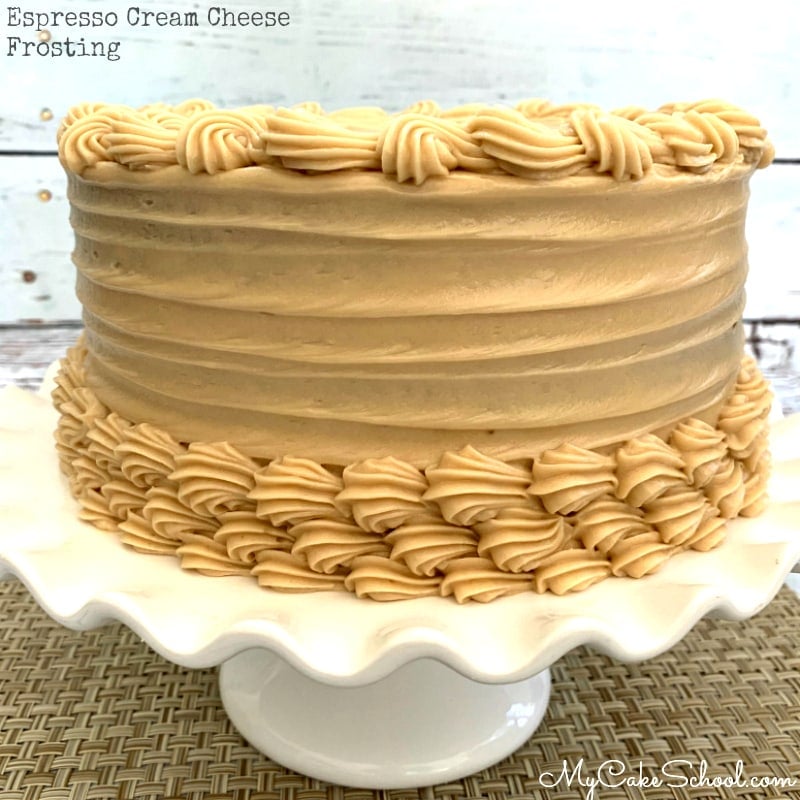 Recipes for our Favorite Cakes Flavored with Espresso
If you LOVE coffee flavored desserts and sweets, don't miss these other fantastic recipes from our Cakes and Cupcakes section!: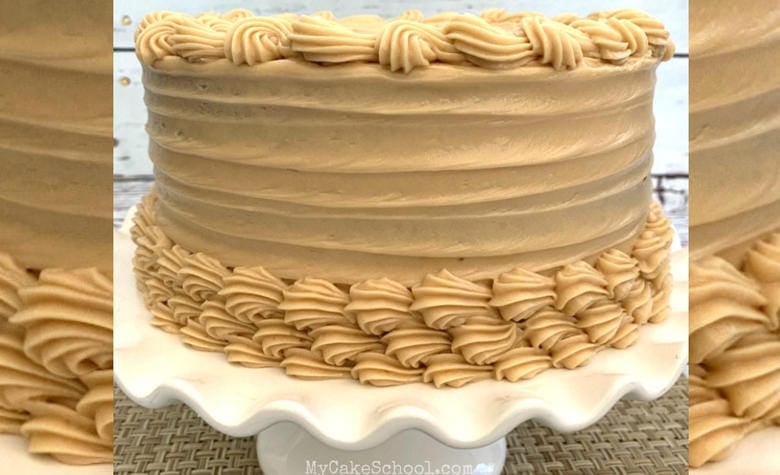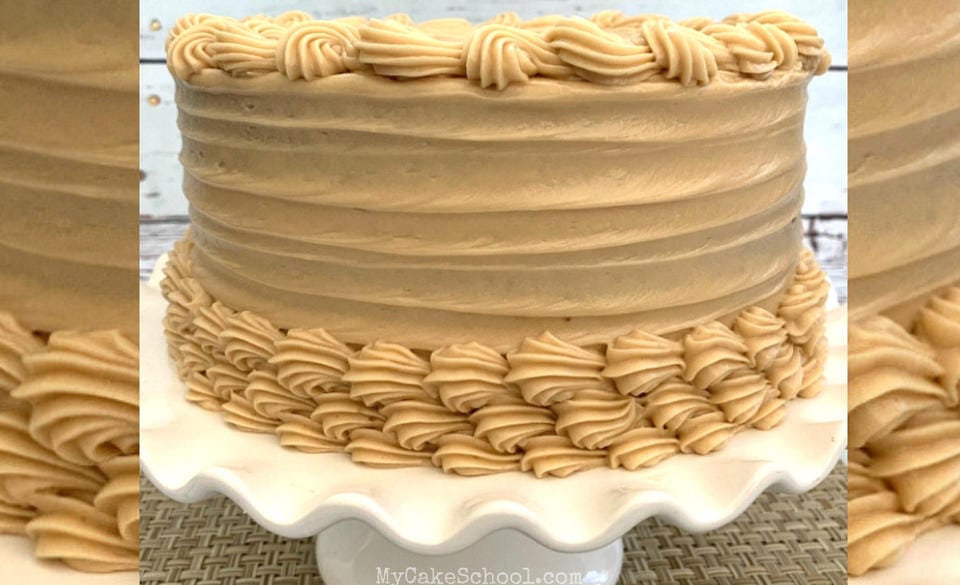 Espresso Cream Cheese Frosting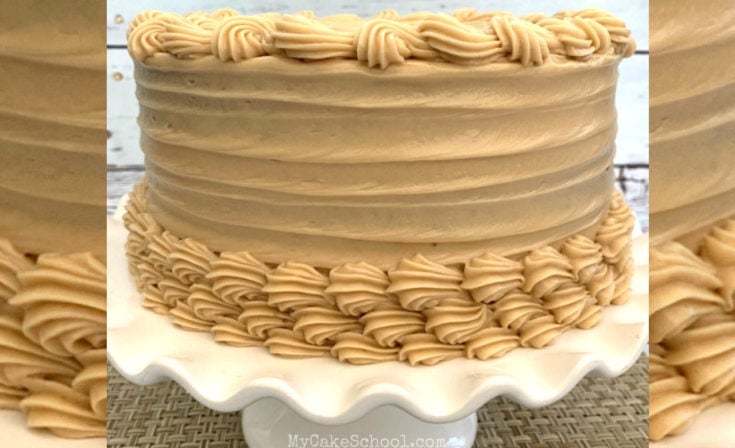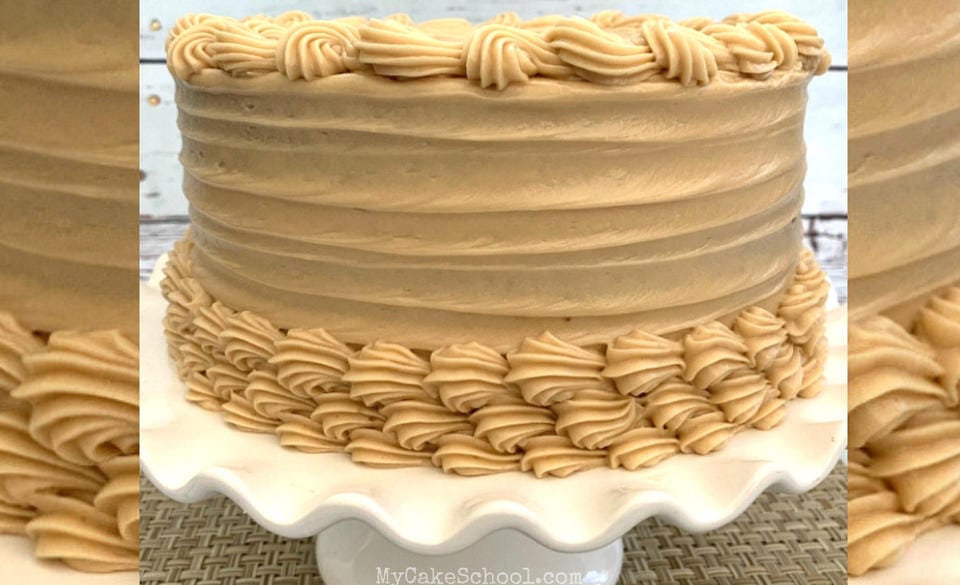 This Espresso Cream Cheese Frosting is so silky smooth and delicious!
Ingredients
2 Sticks (226g) unsalted butter, slightly softened
2 (8oz) (226g) packages cream cheese (full fat), soften only slightly - Do not use reduced fat or the spreadable cream cheese. It will be too soft.
1 Tablespoon (6g) espresso granules dissolved in 2 teaspoons (8g) vanilla extract
6 to 6 ½ cups (690g to 747g) more if needed, powdered sugar
Instructions
Cut the butter into slices and add to the bowl of your mixer. Beat on low to medium speed until the butter is softened.
Cut the cream cheese into pieces and add to the butter, beating at low to medium speed until blended. If using a hand mixer, you may need to soften the cream cheese a bit more.
Add the espresso that has been mixed with the vanilla
Gradually add the powdered sugar beating on low to medium speed until blended. Do not over mix or it will become too soft. If it does become too soft, just refrigerate for a few minutes, then continue.
This frosting will pipe best if used while somewhat chilled. You can make this in advance, refrigerate and when ready to use, let soften to spreading consistency (do not microwave) and stir or remix with mixer.
Will fill and frost a 3 layer 8 or 9 inch cake