With Valentine's Day just around the corner, we have the perfect reason to feature some of our FAVORITE cake and frosting recipes for the holiday.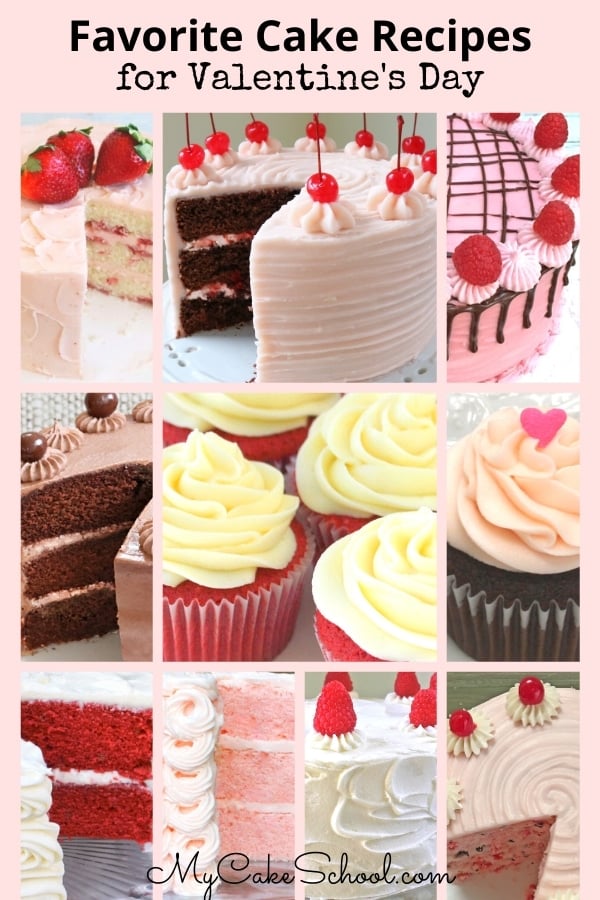 We're including champagne cakes, strawberry, red velvet, cherry, devil's food cake, and more. Basically, if it's pink, red, chocolatey or champagne-y, it's in the roundup!
We hope that you enjoy these delicious recipes- there's a little something for everyone!
Sharing our Favorite Cake Recipes!
You can find our Full Collection of the BEST Cake Recipes and Frosting Recipes here! My Cake School Cake and Frosting Recipes
Looking for Valentine's Day Cake Designs and Tutorials?
Now that you have our favorite recipes, don't miss our collection of favorite Valentine's Day cake design ideas and tutorials!
We have so many fun, easy options for any skill level of cake decorating! Find the roundup here: Collection of the BEST Valentine's Day Cake Designs and Tutorials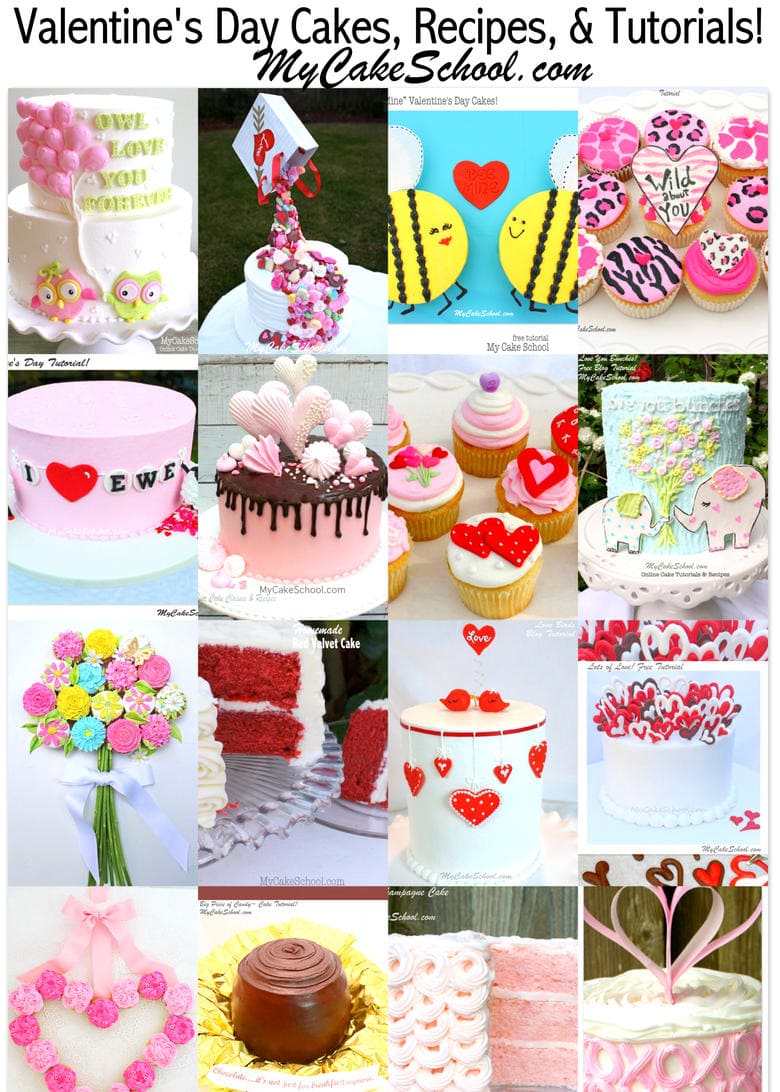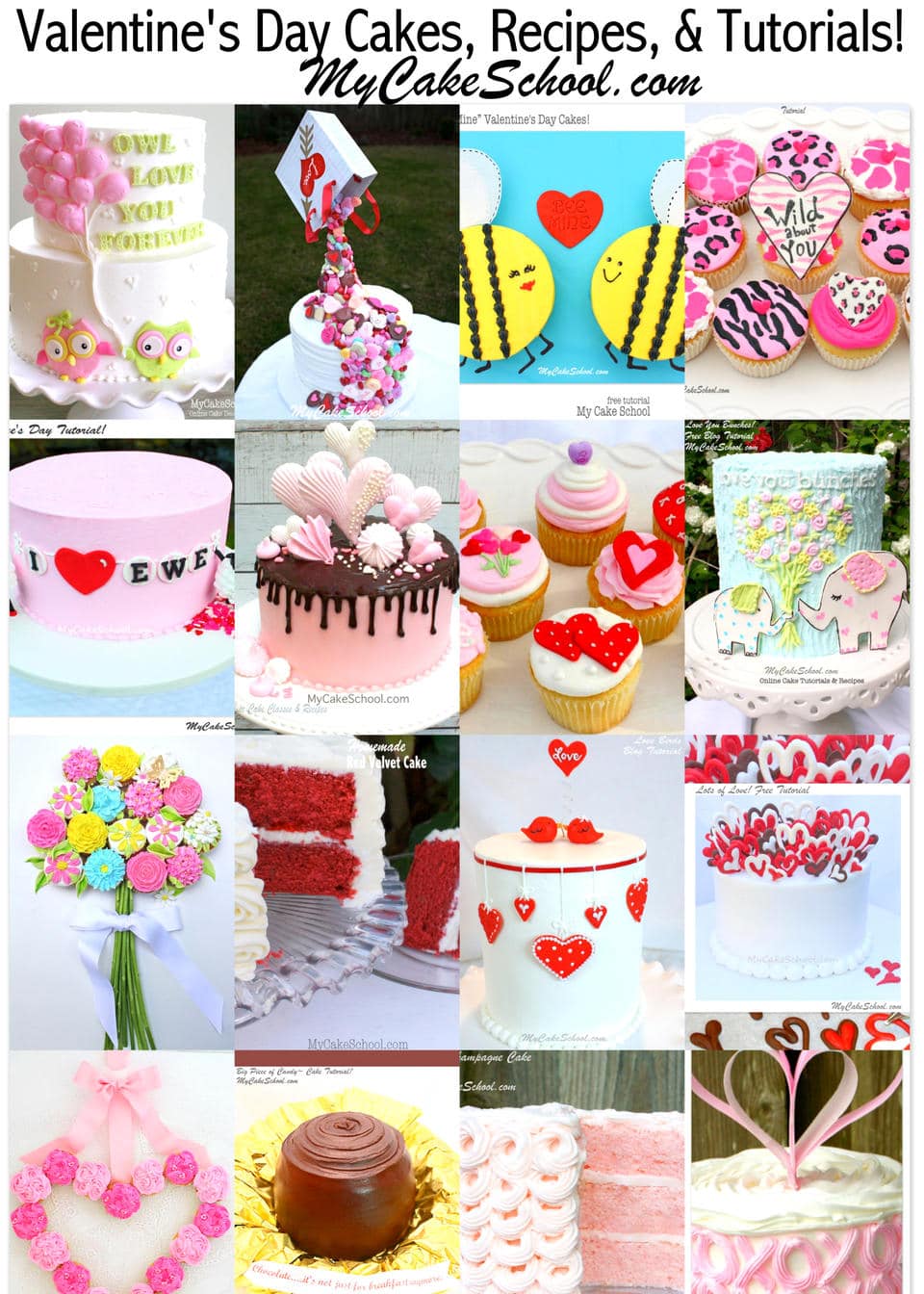 Favorite Valentine's Day Cake and Frosting Recipes
These amazing cake and frosting recipes are the perfect for Valentine's Day!
Let us show you how to decorate Cakes!
If you are interested in cake decorating, don't miss our Free Cake Tutorials section, which also features a Free Cake Decorating Videos category- we have so many fun ideas to share!
If you'd like to learn even more about cake decorating, please consider joining My Cake School! As a member, you'll have access to every cake video tutorial we've made (hundreds!) for all skill levels of cake decorating.
We'd love to have you! You can find all of the details here: MyCakeSchool.com Membership Information- Learn Cake Decorating Online!
Thanks so much for stopping by! We hope that you enjoy this roundup of Valentine's Day Cake Recipes! If you try any of them, make sure to leave a comment below!