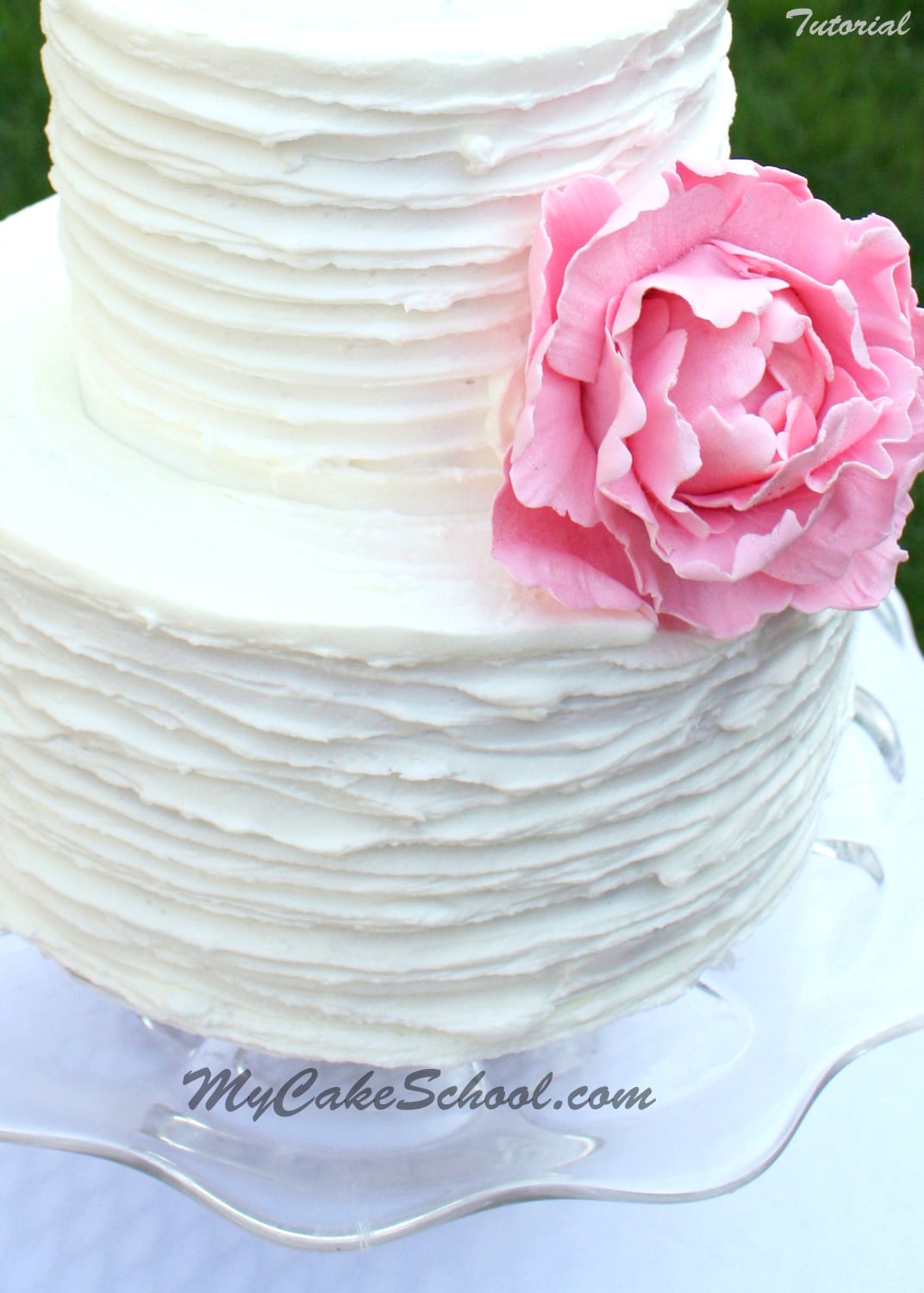 Hello there! I had several requests for the technique that I used to frost a cake in our recent "Frog Blog" tutorial. When I made videos for my bride & groom cake toppers, I wanted them to have a pretty wedding cake to stand on~ I thought that this simple, vintage buttercream look would work out great. As an added bonus, you'll see in the video that I add a gum paste peony which is from yet another video tutorial in our video library. I'm so glad that we saved it, lol. It was just that little extra something that our cake needed.
Anyway, I hope that you enjoy this technique. In the video, we are using Fluffy Hi Ratio shortening...but the technique would work just fine with any type of buttercream. It is a great method of frosting for it's unique, even rustic look--but also because goes so quickly & is very forgiving of mistakes. This makes it perfect for beginning cake decorators as well.
You'll see in the video that I do crumb coat, frost, & smooth my cakes before applying the technique. However, the smoothing step is optional. I like to start with a fairly smooth "canvas"...but you'll see that I immediately mess all of that right up! ;0) CLICK HERE to see the spatula that I am using in the video. There are many similar ones out there from various brands. I hope you like this technique as much as I do~ have fun experimenting!