Our Most Popular Cake Recipes of 2022
Happy New Year! We hope that 2023 will bring you good health and happiness, and plenty of cake!
2022 has been a big year for us, as we have turned our focus a bit more to cake recipes- and have also made our huge section of cake decorating video tutorials free for everyone to view!
We thought that it would be fun to look back at our most visited recipe posts from the past year. Many of these featured cakes were new to the site in 2022, while others are go-to recipes that have been on the site for years.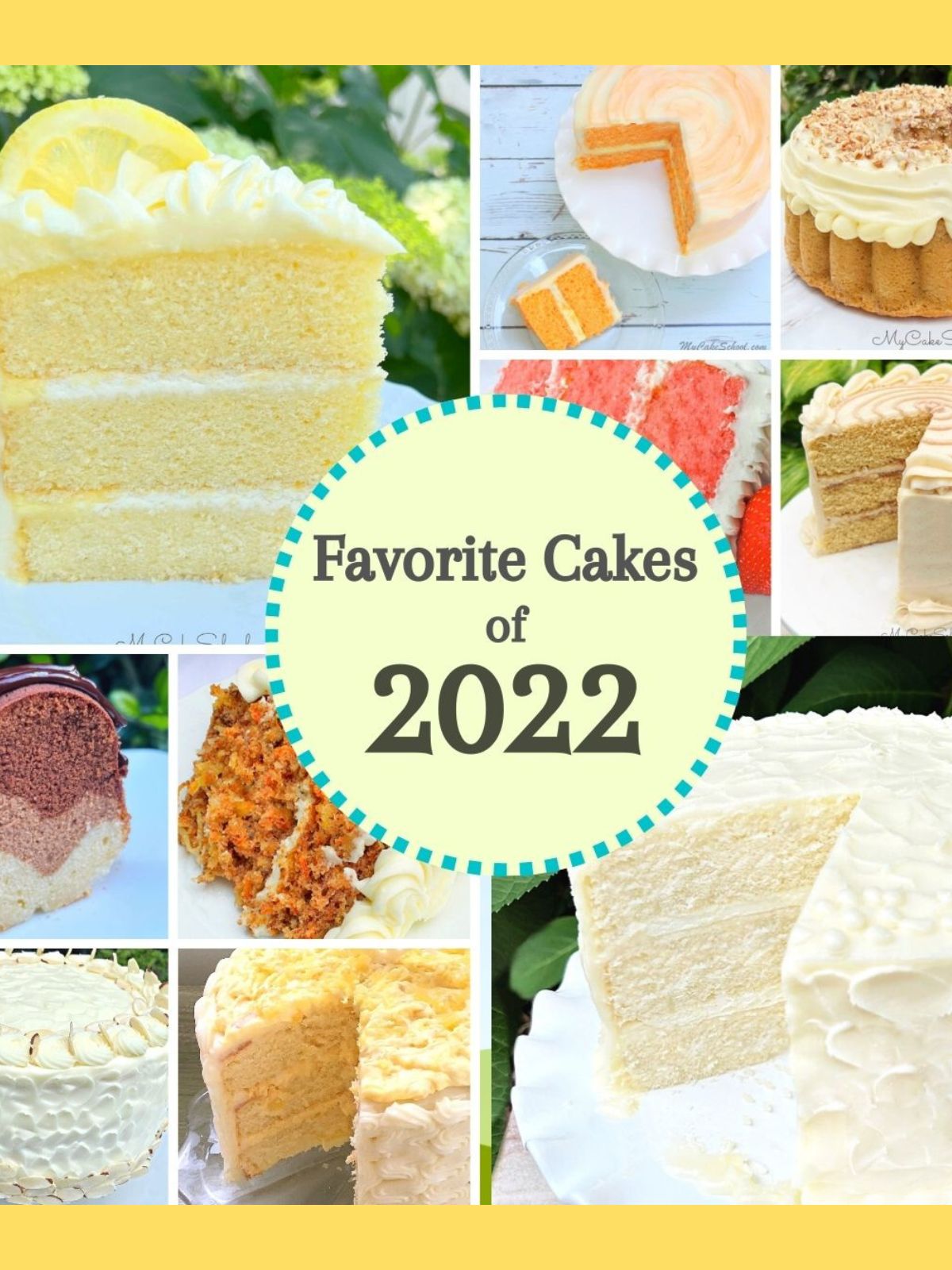 It seems that 2022 was an especially big year for light and fruity cakes and our "velvet cakes" ;0)
Thanks so much for following our cake adventures over the years-we're looking forward to posting lots more cake recipes as well as tutorials in the coming year. We hope that you find a recipe you'd like to try!
We've ranked our top 30 posts in order based on the amount of traffic they have received this past year- starting with the top post and working our way down. We'd love to hear your favorites as well! Happy baking!! xoxo
Favorite Cake Recipes from 2022
Sharing our most popular cake recipe posts from 2022! These tried and true favorite cake recipes are sure to please!