Hi everyone! Well, I can't believe I'm saying this but Memorial Day weekend is upon us! I thought it would be fun to feature a few of our favorite cake and cupcake tutorials for cookouts and picnics.
Everyone will love these cute designs, and nobody has to know how simple they were to put together!
*Updated May 2020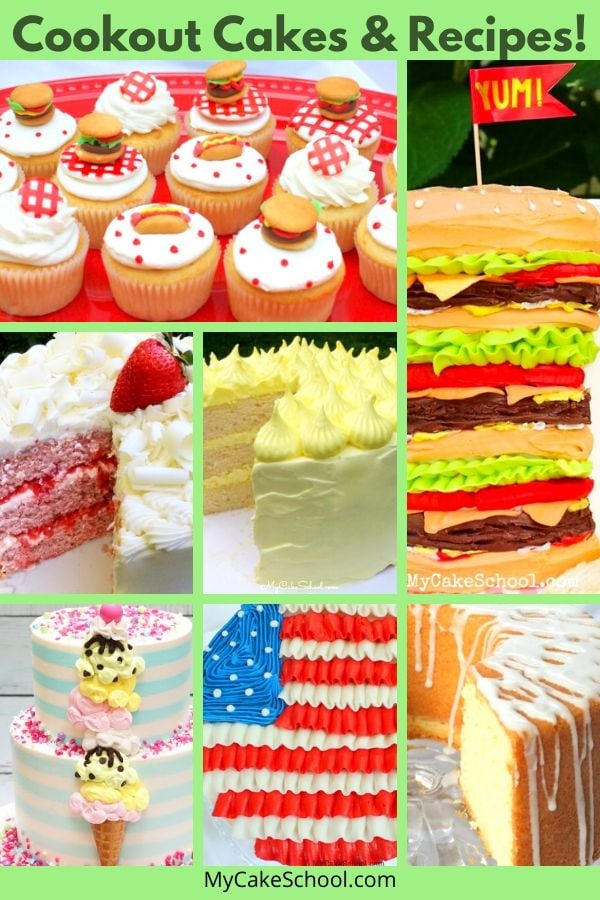 In this roundup, I'm sharing several of the cake and cupcake designs that we've made over the years that would be perfect for cookouts, summertime celebrations, as well as patriotic designs for July 4th, Memorial Day, and more.
We're sharing a few favorite summertime recipes as well! Enjoy this collection of cookout favorites!
Learn Cake Decorating Online!
Thanks so much for stopping by! If you give any of these cookout or patriotic ideas a try, make sure to leave a comment or photo below! Also, make sure to check out our full collection of favorite cake and frosting recipes in our Recipes Section!
Also, if you are interested in learning more about cake decorating, don't miss our Free Cake Tutorials section, including our Free Cake Video section.
OR, if you'd like to have full access to every cake tutorial we've made, you should consider becoming a member of our site! You can find all of the details here: Learn Cake Decorating with My Cake School!- Joining Info
Roundup of Favorite Summertime Cakes and Recipes
If you're looking for even more design and recipe inspiration for summer cakes, makes sure to checkout our roundup of summer cakes! We have so many ideas that we'd love to share with you!
Hop over to see: Roundup of Favorite Summer Cakes and Recipes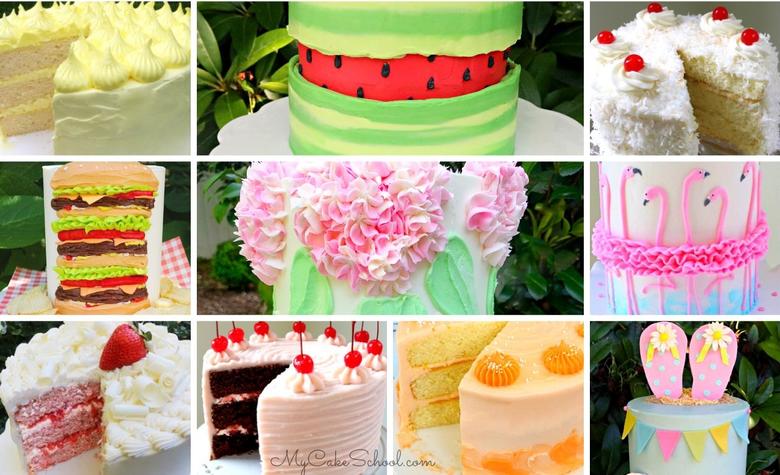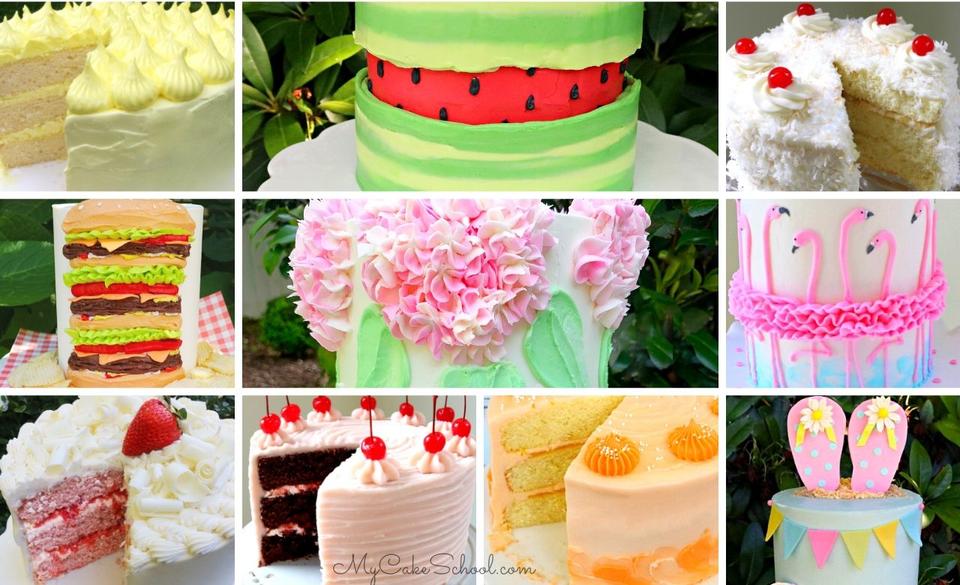 Cookout Cake & Cupcake Tutorials and Recipes
In this roundup, we're sharing a few favorite cakes for cookouts (including cake designs, tutorials, and recipes) as well as patriotic themes for Memorial Day, July 4th, etc.