Simple, Elegant Piping with 1M Tip
In this quick video I'm going to demonstrate a few beautiful buttercream techniques that are perfect for any skill level of cake decorating!
Nobody would guess how simple these elegant designs are to create- all that you need is a large star (1M) piping tip.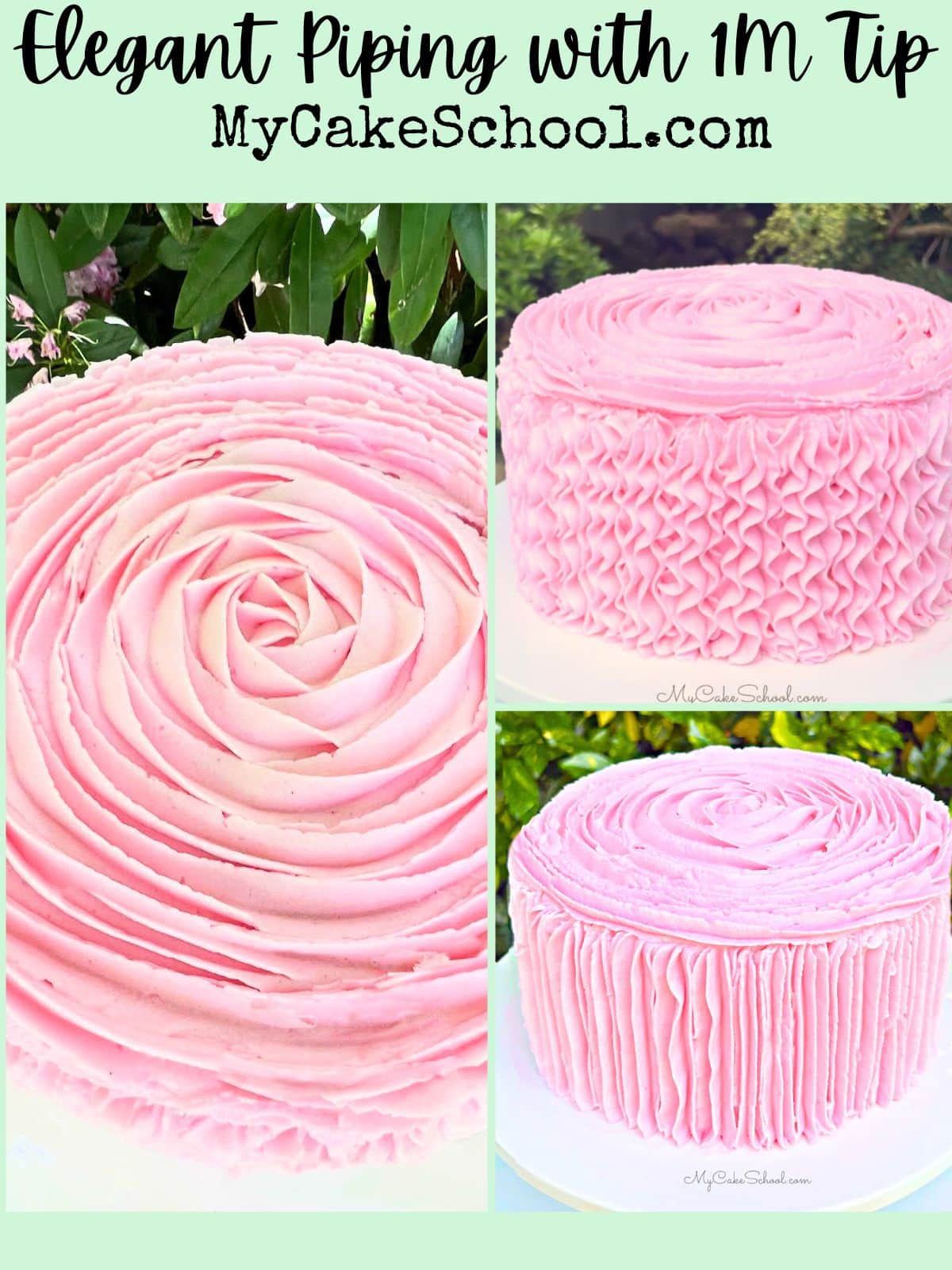 Three Easy Techniques for Elegant Buttercream Piping
In this tutorial, I'll show you a few favorite techniques for quickly and beautifully decorating cakes. Each of these designs is done with a 1M star piping tip.
In the video, I decorated an 8 inch cake, but these designs would be perfect for cakes of any shape and size. Start by filling and crumb coating your cake. (A crumb coat is just a very thin layer of frosting).
Next, decorate around the sides with one of the following techniques.
Vertical Piping
Working from bottom to top, and holding your piping bag (fitted with 1M or 2D piping tip) at about a 45 degree angle, pipe a vertical line of buttercream.
Pipe the next vertical line right next to the first, and continue all the way around the sides of the cake. Decorate the top however you like, we topped ours with a giant 1M rose (see below).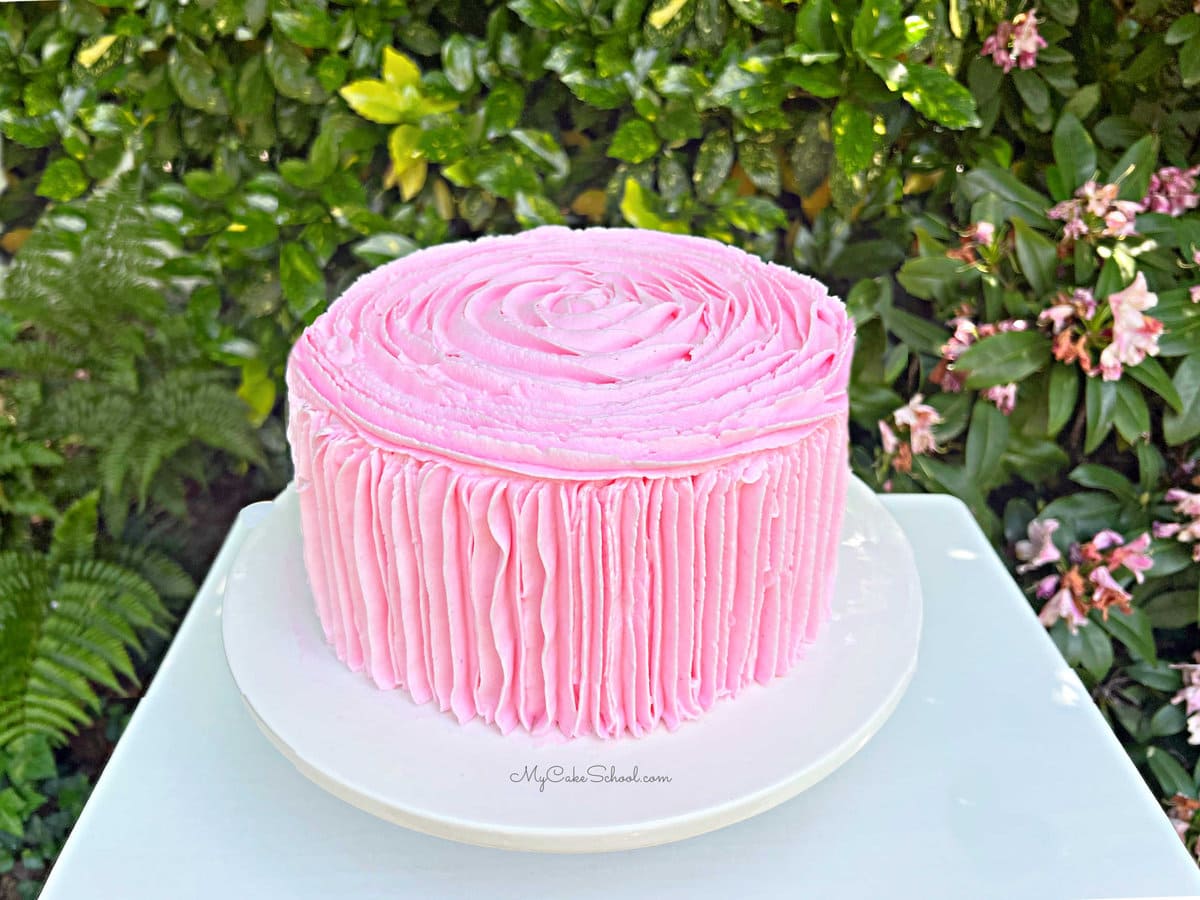 Ruffled Piping with 1M Tip
Another great option for frosting your cakes with a 1M tip is to make ruffles!
Just as the vertical piping described above, with this technique, start at the bottom of the cake and pipe upwards, slightly moving the piping tip back and forth as you go.
This creates a beautiful, elegant ruffles! Repeat these steps as you work all the way around the sides of the cake.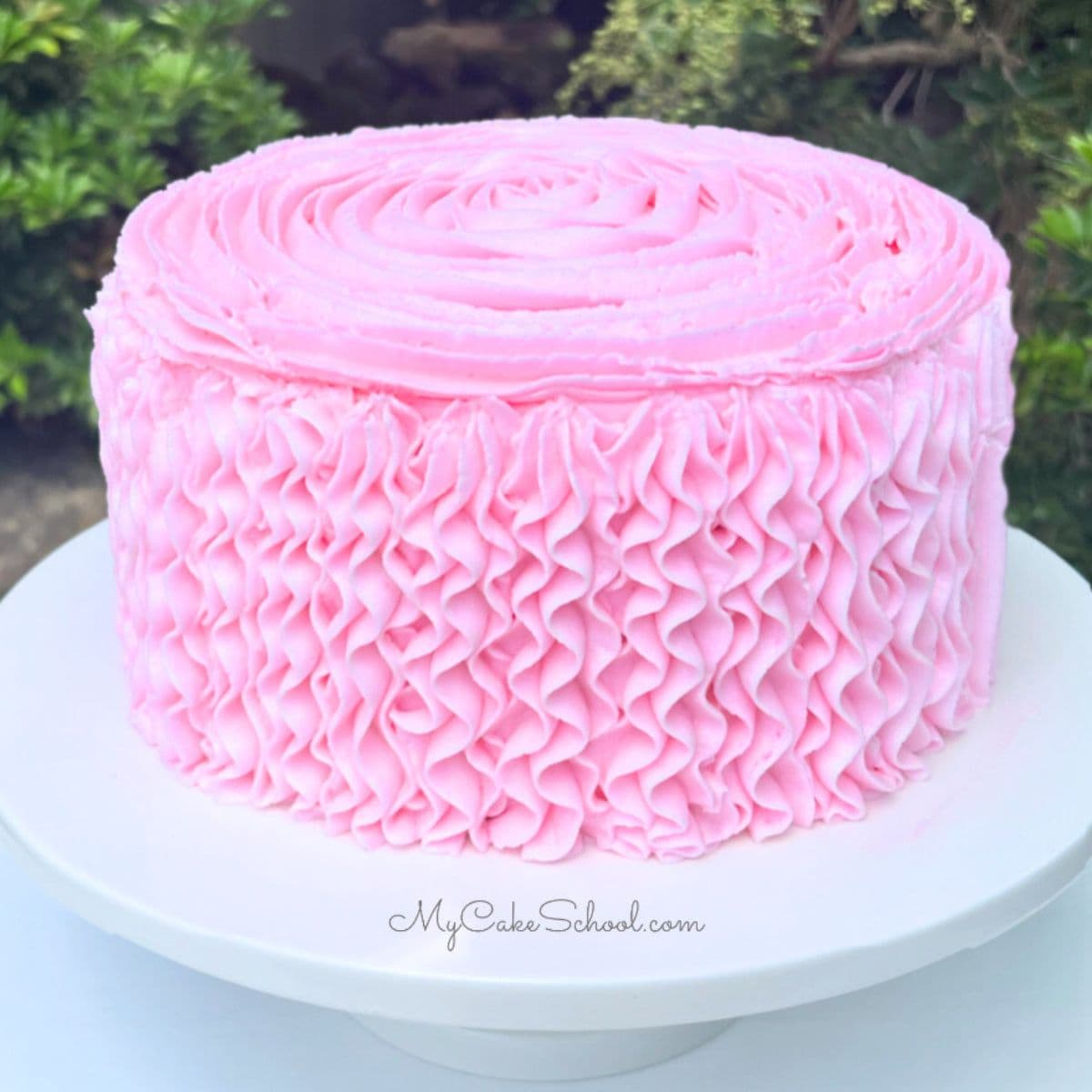 Large 1M Rose
We topped the cake with a large 1M rose swirl. The next time you want to make your cake bit fancier, keep this quick and easy technique in mind! We often use this type of swirl for cupcake decorating, but it works perfectly for cakes as well.
Even if you use a textured, naked, or smooth design around the sides of your cake, a pretty rose on top always looks like!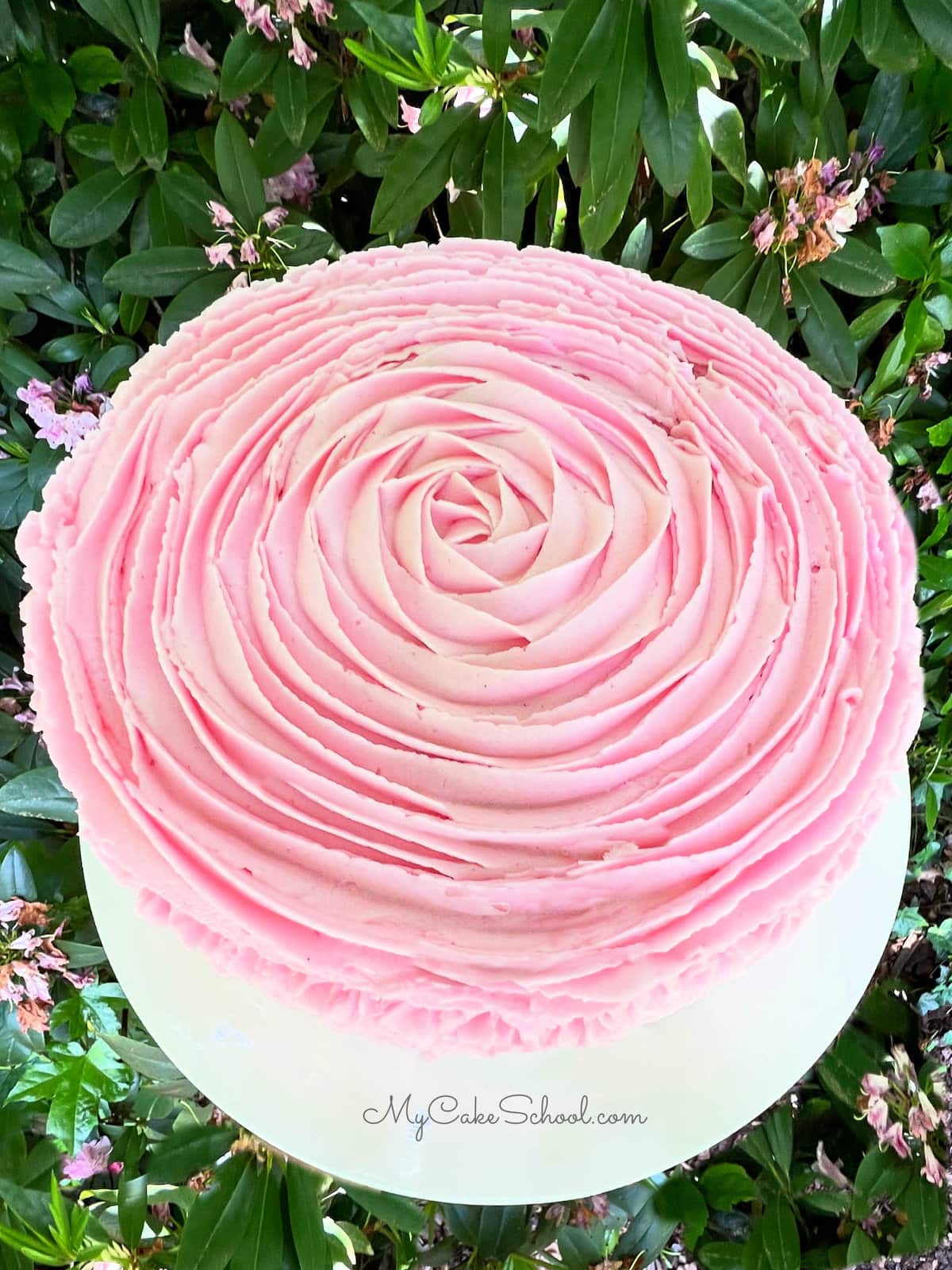 More Buttercream Piping Techniques
We have so many more buttercream piping tutorials for you! Here are just a few for you to check out!
Buttercream Piping FAQs
What Consistency of Buttercream is Best?

Medium consistency buttercream is best for these techniques. The buttercream should be soft enough to flow easily from the piping bag, but thick enough to hold its shape.
Do Other Star Tips Work with these Cake Designs?

Yes. 1M tips are large "open" star tips. 2D piping tips are the same size, but have a slightly more closed opening. They can be used interchangeably with these piping techniques!

Smaller star tips, like a medium sized 21 tip for instance, can be used in a similar way with the demonstrated techniques today. However, the designs will not have the same dimension and will be less dramatic.
What Other Techniques Can be done with Star Tips?

Make sure to check out our tutorials on Star Tip basics, including how to pipe shell borders, rosettes, braided borders, and more!

Cake Recipes
You can use these piping techniques with any of our cake recipes! We have lots of popular cake recipes from scratch as well as easy cake mix recipes.
Some of our favorites are our almond cake recipe, strawberry cake, lemon cake, and orange cake, but there are so many more. We hope that you enjoy scrolling through!
Enjoy the Video!
Thanks so much for stopping by! Which of these buttercream techniques is your favorite? We hope that you will give all of these a try. Leave a comment and photo below- we would love to see your work!