Learn how to make beautiful buttercream ranunculus cupcakes in this cake decorating tutorial!
These delicate flowers with their tightly layered petals are easy to create in buttercream with a simple petal tip.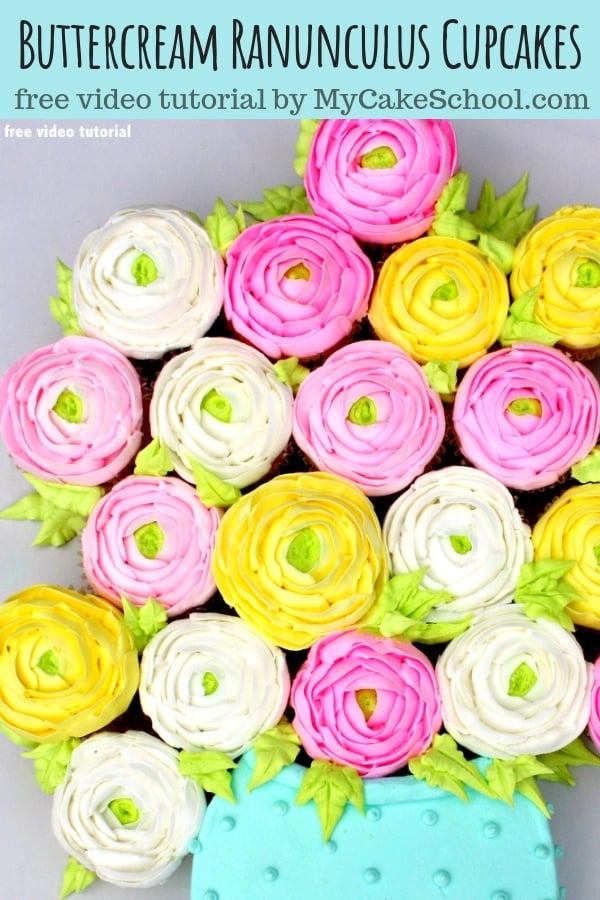 Why we Love Them!
These piped ranunculus flowers are surprisingly simple to create, but look so impressive!
Whether you are piping them on cupcakes or onto a freshly frosted cake, they are sure to take your decorating to a new level!
I find that the only thing prettier than one buttercream ranunculus is a bunch of them. So that's what we made--and ours are on cupcakes!
Curved Petal Tip
Our secret weapon today is a curved petal tip. You could use the usual 104 tips with these also, but I feel like the curved petal tip will give you a little bit of an edge in recreating the ranunculus petals.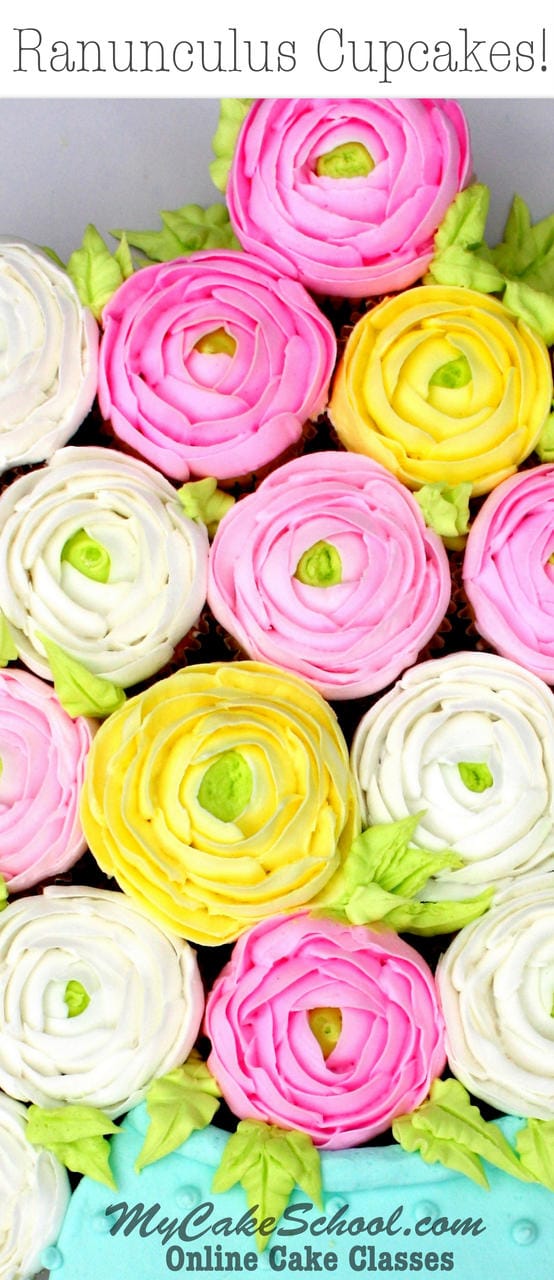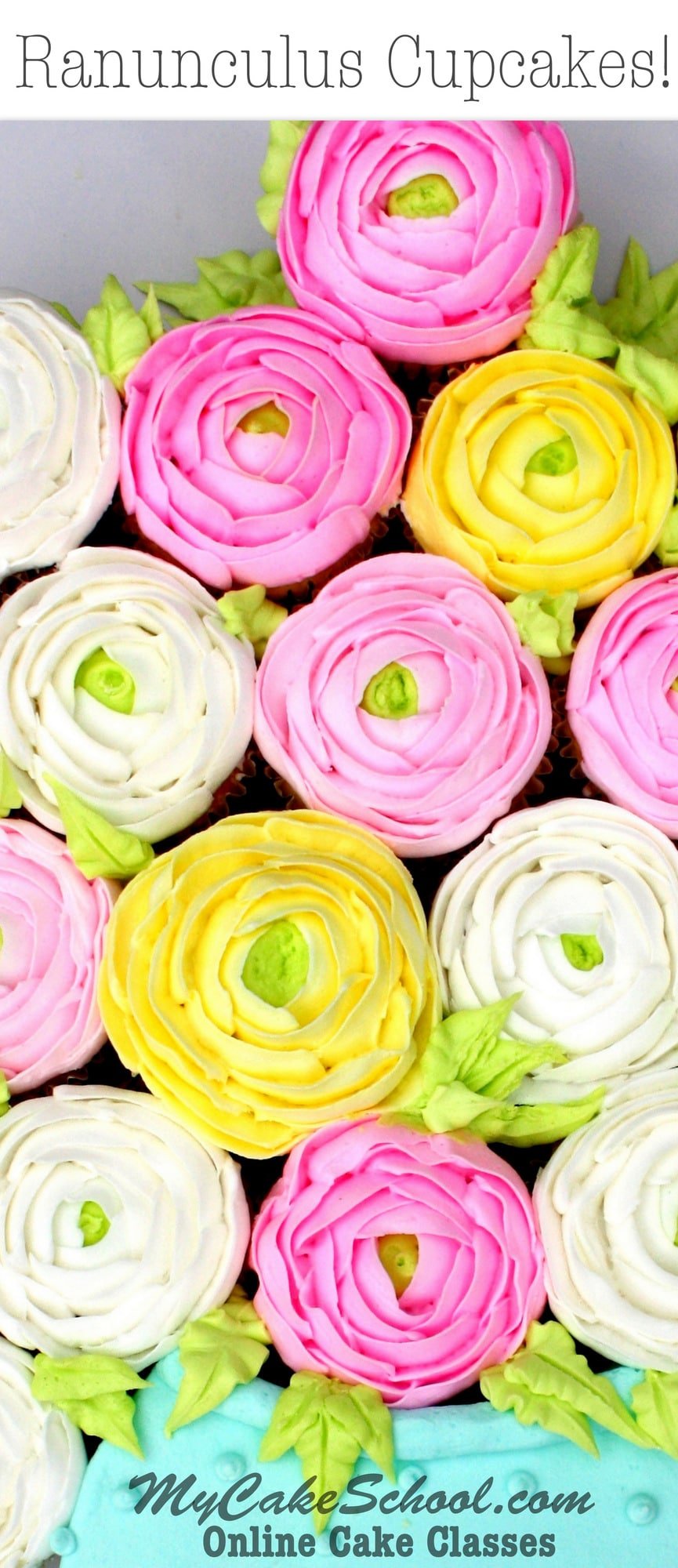 nbsp;
Materials: Buttercream Ranunculus Cupcakes
In this video, I am frosting white almond sour cream cupcakes with our Fluffy Vanilla Buttercream Frosting. Any frosting will do as long as it holds its shape nicely. Ours was a medium consistency. We also used a one layer six inch round for our "vase".
Tips: Wilton Tip 61 (curved petal tip) -- *If you have a tip 104 but not a 61, try it out and see what you think-- you can get a similar look, but the petals don't curve quite as much. Wilton Tip 10 or 12 (medium round), Tip 352 (Leaf tip), Wilton tip 3 or 4 (small round for dots on vase)
Coloring Gels: I used Americolor: Deep Pink (for both shades of pink), Electric Green (leaves), Turquoise (vase), & Lemon Yellow
Paintbrush-- (optional) I used for little details--texturing the centers, tapping down crusted buttercream here and there, etc.
Cake Base- We used a masonite board wrapped with a plastic tablecloth and taped underneath with heavy duty tape.
Notes:
You'll notice that in my final photo, there are a lot more leaves! After finishing the video, I was taking photos and decided to add a few more leaves here and there...and before I knew it, I filled every gap!
I think the flowers looked great even without all of those leaves, but the gaps between cupcakes began to jump out at me and so I filled them!
Also, you may notice that I wiped my petal tip off just about every time I piped a petal. I didn't realize how often I was doing this until I watched the video! This was probably excessive, don't feel that you have to clean your tip so often. Just keep an eye out for icing buildup on your tip and give it a swipe now and then.
Thanks for stopping by--If you give the buttercream ranunculus flowers a try, I hope you'll share the pictures with us!