Add a flavorful dose of Pineapple to your coconut, yellow, or white cakes with this easy Pineapple Filling recipe! Print and save this recipe for the next time you are craving pineapple.
This pineapple filling is bursting with flavor and has just the right amount of sweetness to complement your favorite white, yellow, and coconut cake recipes.
With just a few simple ingredients and a wonderful pineapple flavor, it is sure to become a favorite.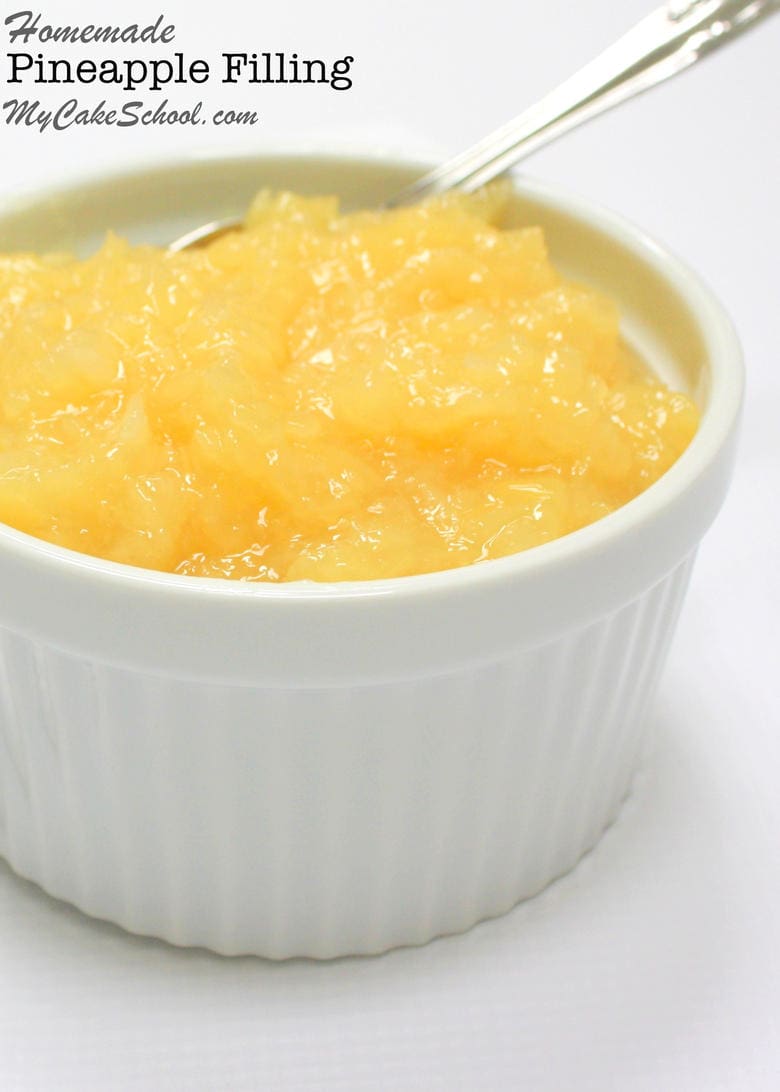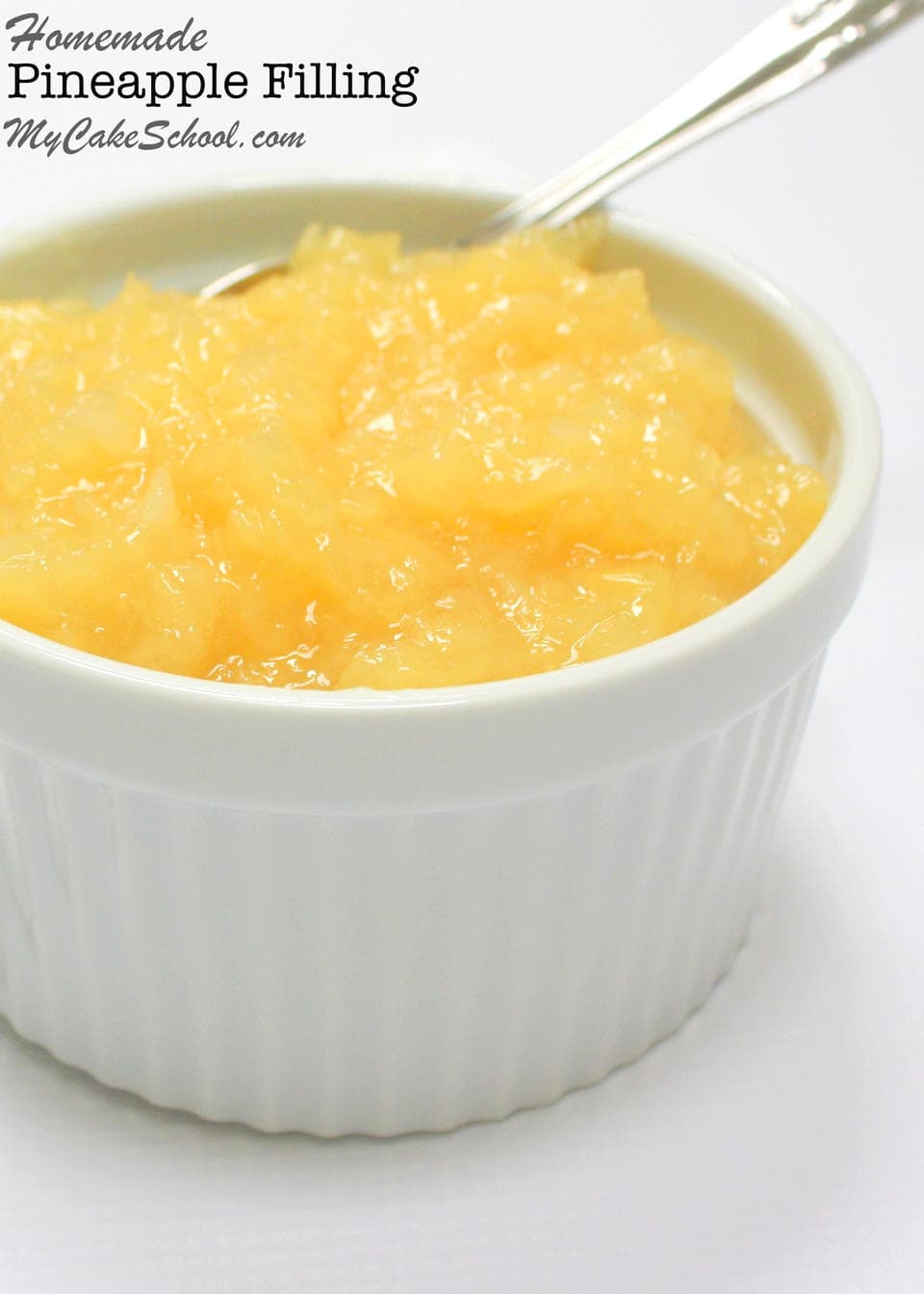 This easy cooked pineapple filling becomes nice and thick as it is prepared, and is a great spreading consistency for sandwiching between cake layers.
We chose this as the pineapple filling for our delicious homemade Piña Colada Cake and it went perfectly with our coconut cake layers (plus a hint of rum). Yum! Enjoy the recipe:
Pineapple Filling- A Delicious Recipe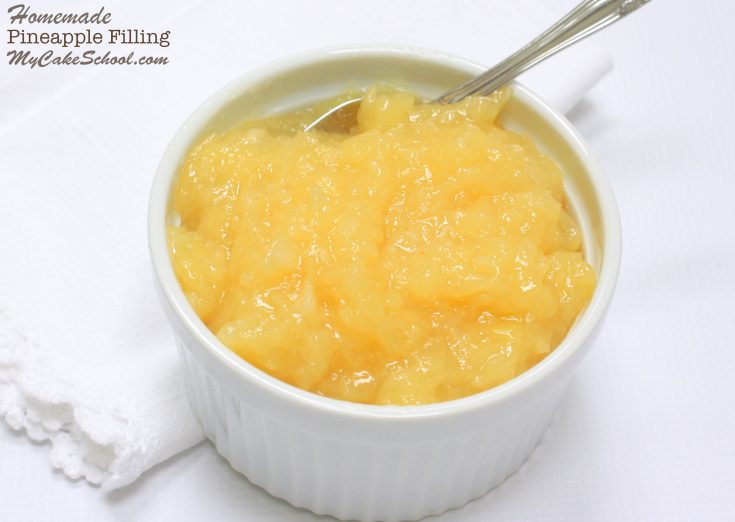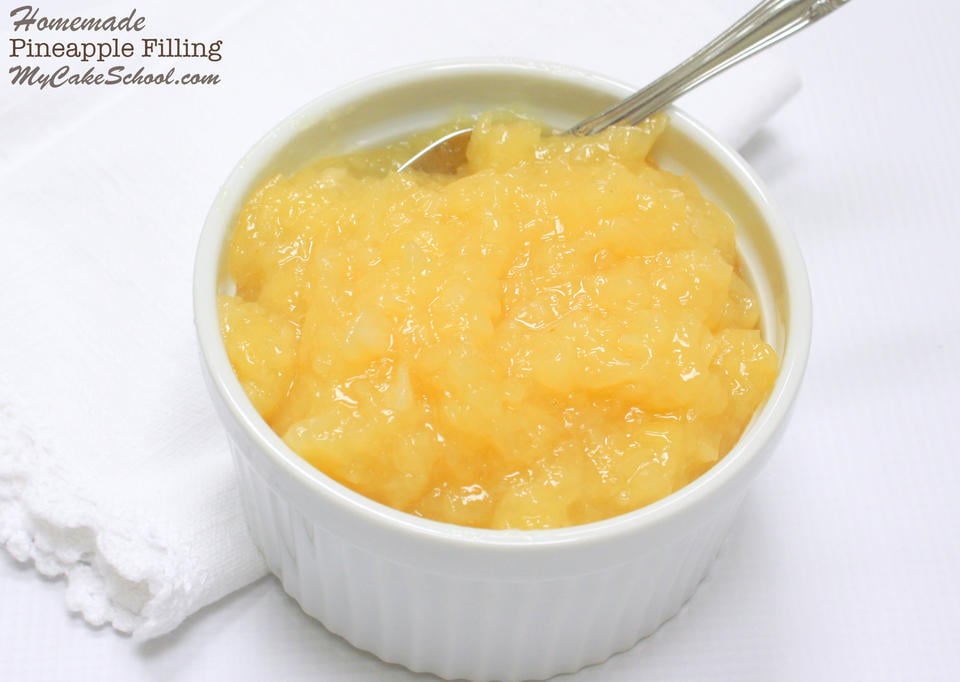 This delicious pineapple filling is so flavorful and can be whipped up with just a few simple ingredients!
Ingredients
One 20 ounce can (567g) of crushed pineapple, undrained
½ cup (100g) granulated sugar
2 Tablespoons (14g) cornstarch
Instructions
Combine all ingredients in a saucepan and cook over medium heat.
When the mixture begins to boil, stir constantly until it begins to thicken, approximately 1 to 2 minutes.
Keep in mind that it will thicken even more as it cools. Cool completely in refrigerator before using.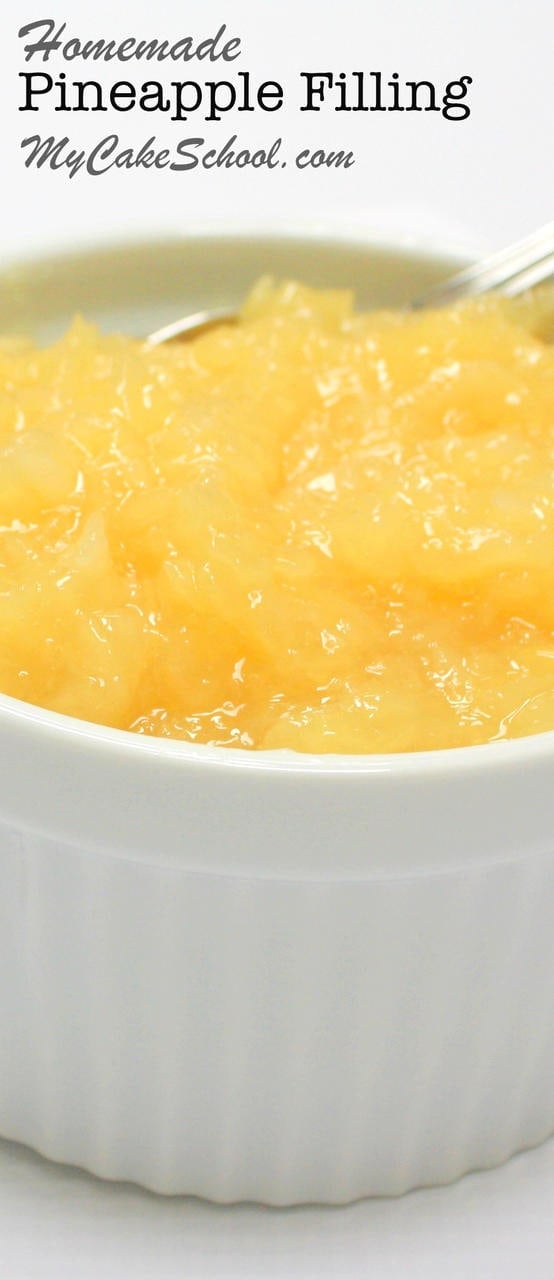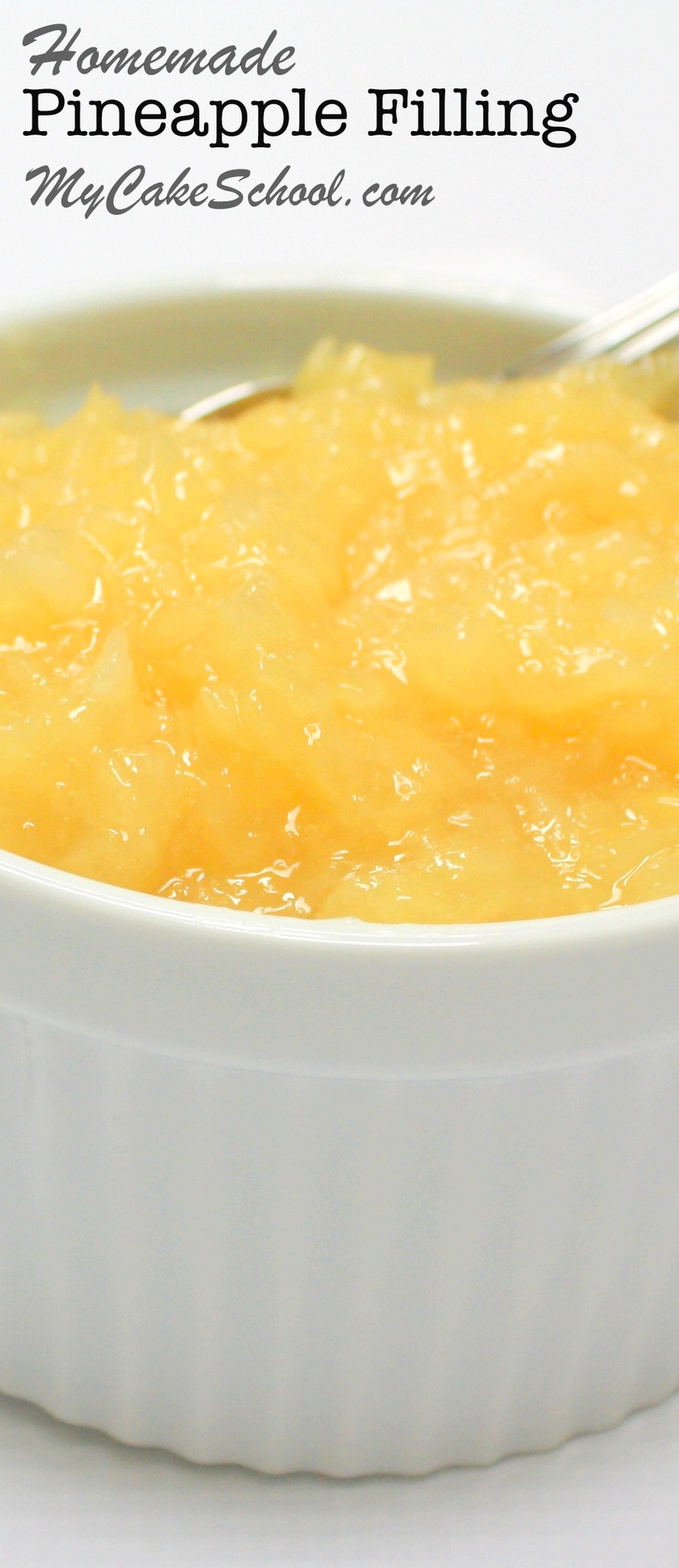 Try it with our Piña Colada Cake! So delicious!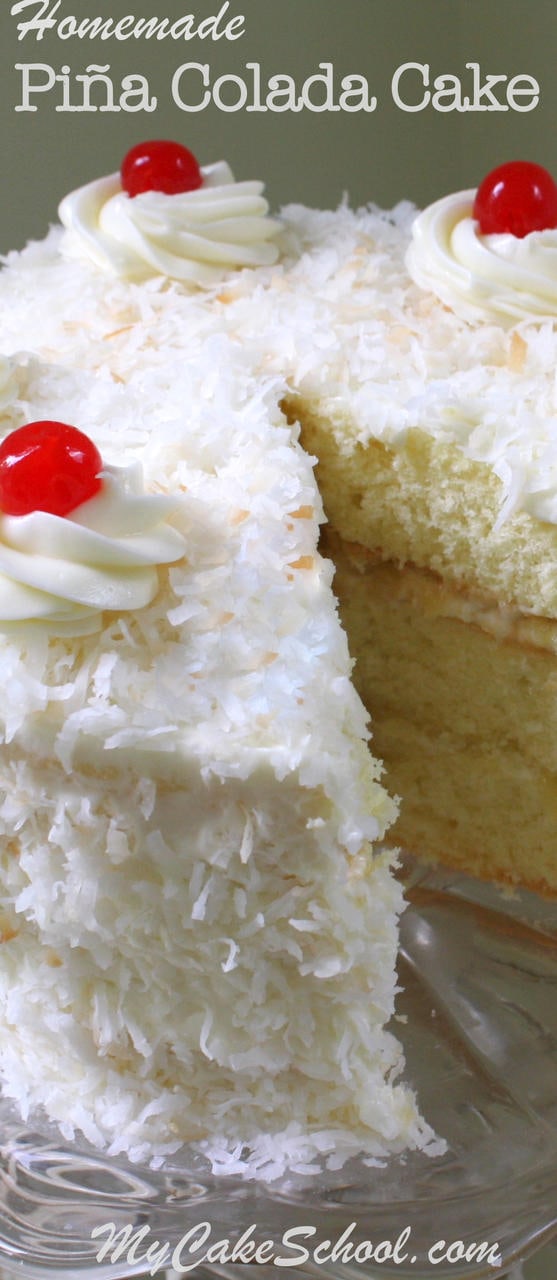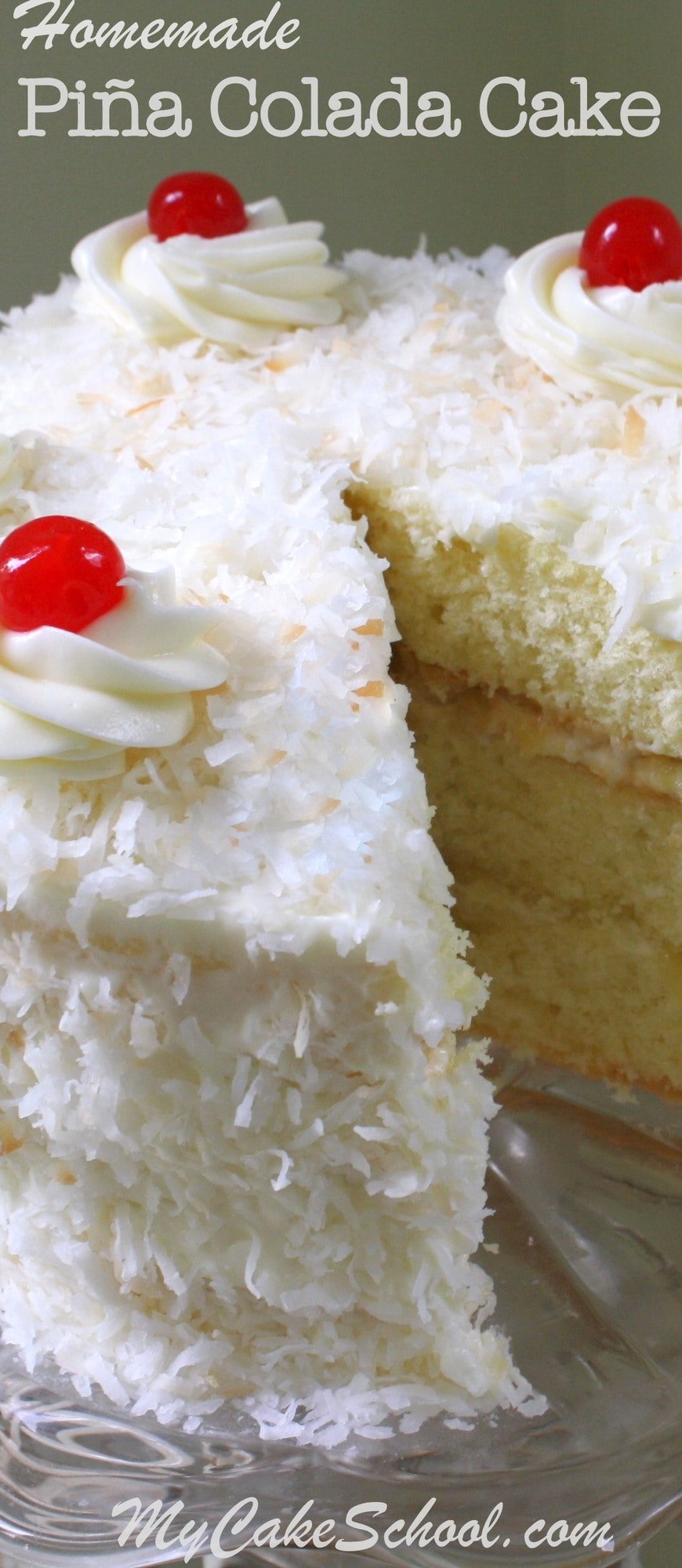 Thanks for stopping by! Make sure to pin or print this Pineapple Filling recipe for the next time you need a delicious dose of pineapple in your cakes or cupcakes! You can find more of our favorite recipes for cakes, frostings, and fillings in our Recipes section!