If you love pineapple desserts, today's roundup of favorite pineapple cakes and fillings is for you!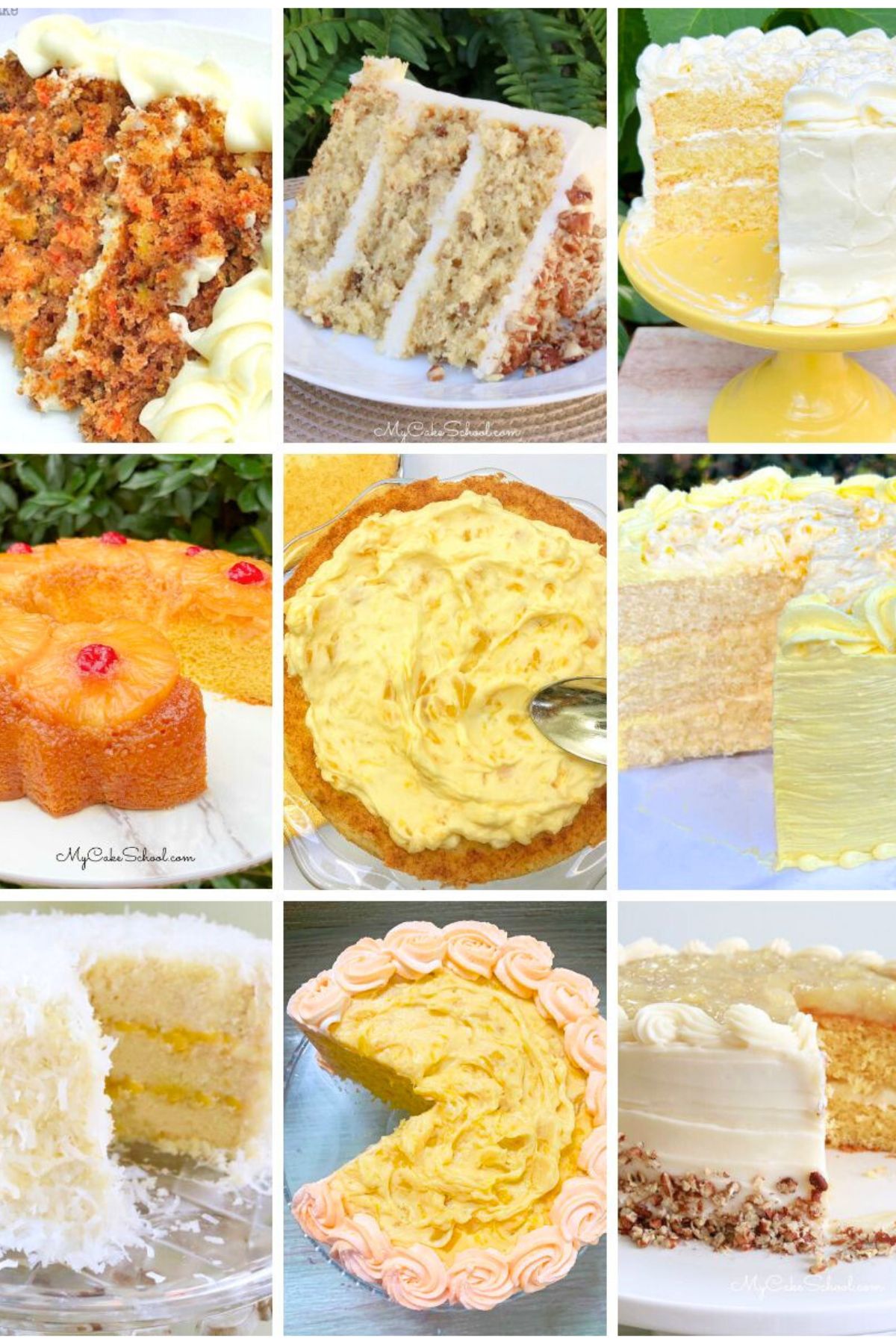 We are sharing our favorite moist and flavorful pineapple cake recipes and fillings that are sure to please a crowd!
Some of our most popular pineapple cakes (or cakes with pineapple as an ingredient) are our Pineapple Cake, Hummingbird Cake, Piña Colada Cake, and Pineapple Upside Down Bundt Cake.
Pineapple cakes are a year-round favorite, but especially in the spring and summer months. Enjoy scrolling through. We hope that you find something that you would like to try!
Favorite Pineapple Cakes
Sharing a collection of our favorite pineapple cakes and fillings! These recipes are sure to please the pineapple lovers in your life.