St. Honore Piping Tip- A Cake Decorating Video
In today's video tutorial, I'll show you how to use a St. Honore piping tip for simple, elegant cake designs! I am new to this piping tip and found it easy to work with with just a little bit of practice.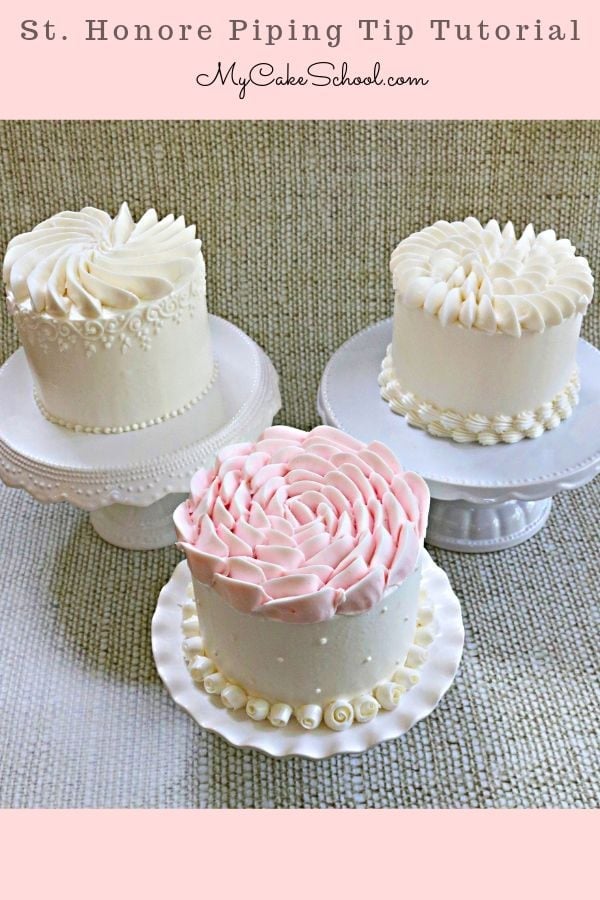 What are St. Honore Piping Tips?
In some ways it is similar to other large petal piping tips that we've worked with (125 for instance), but it is thicker at the base which allows it to stand a little more upright and I like the natural curve of the piping.
St. Honore piping tips come in a variety of sizes. The 882 that I used in the video is fairly large, but is the smallest of the ones that I've ordered (and it was my favorite). I'm sure I'll experiment with others but for the designs that we created today, the 882 was perfect!
While we used our tip with buttercream, these tips are often used for decorating pastries with cream or meringue toppings.
Enjoy the video! If you give these tips a try, we'd love to hear about it!
Materials for Cakes using St. Honore Tips:
In this tutorial, we frosted three 6 inch tiers with our fluffy vanilla buttercream frosting (classic vanilla buttercream is a great option too), and piped our designs using a St. Honore Tip 882.
As usual, we achieved smooth sides by frosting the cakes and smoothing out the frosting with a bench scraper while rotating on a turntable. Each tier is on it's own cardboard cake circle cut down to size.
Piping Tip 882, 104 (for the ribbon roses border), Tip 21 for shell border, Tip 3 for dots, bead borders, and coloring gel
Coloring Gel: Americolor Deep Pink
Waxed paper squares and rose nails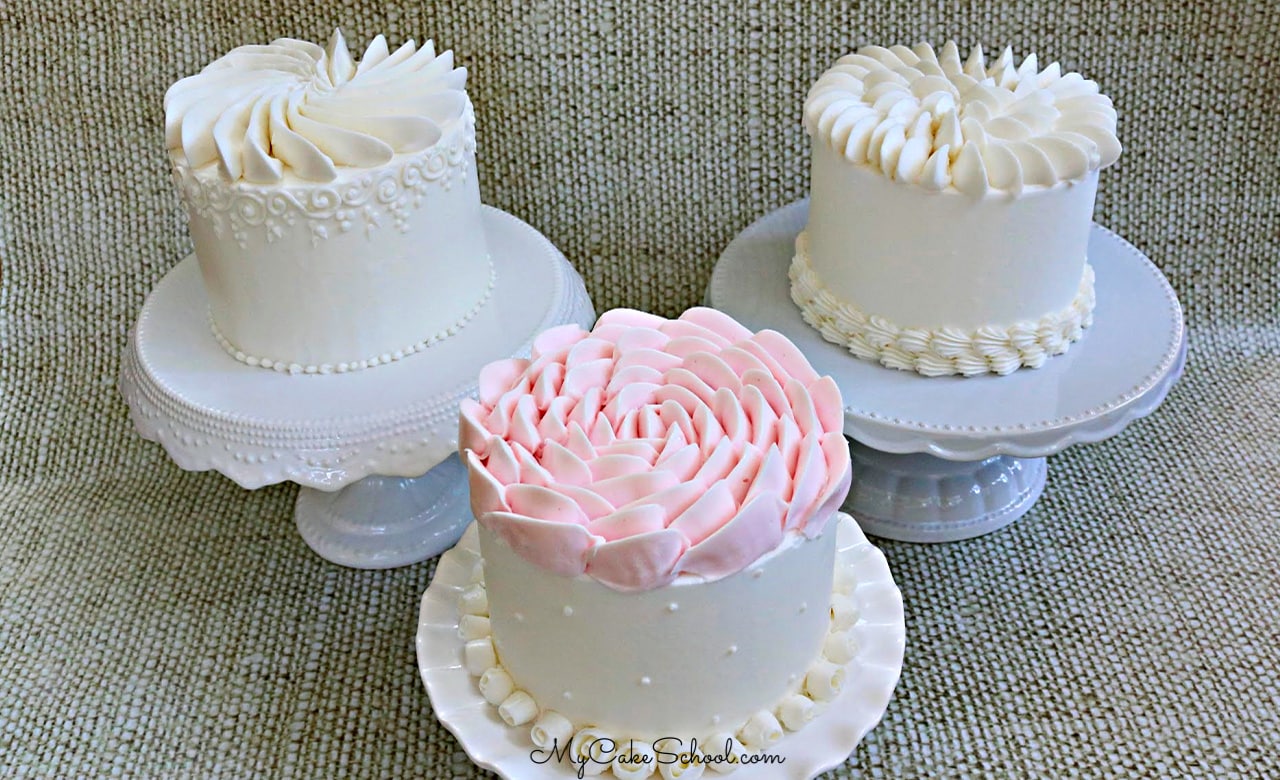 More Elegant Cakes
In addition to today's St. Honore piping tutorial, we have many more videos that feature elegant cake designs! Some of our favorites are: Buttercream Palette Knife Painting, Buttercream Ranunculus Cake, and our Elegant Chocolate Flower Cake Topper.
Here are just a few more for you! Keep these designs in mind the next time you need birthday cake ideas, bridal shower cakes, and more.
Cake Recipes
Looking for some cake recipe ideas? We have lots to share with you! You can find them all in our Cake Recipes section, which includes our favorite Scratch Cake Recipes as well as Cake Mix Recipes.
Some of our favorites are Orange Cake, Raspberry Cake, Almond Cake Recipe, and Vanilla Velvet Cake.
Have you made this Cake? We would LOVE for you to leave a ⭐️ rating as well as a comment and photo below! We really appreciate your feedback!
Disclosure: This post may contain affiliate links for products that we use (and love). If a purchase is made using one of the affiliate links on our site, we may earn a small commission at no additional cost to you. Thanks!