Piping Basics- Round Piping Tips
In this quick video tutorial, I'll show you the basics on piping decorative borders and accents with buttercream using round piping tips.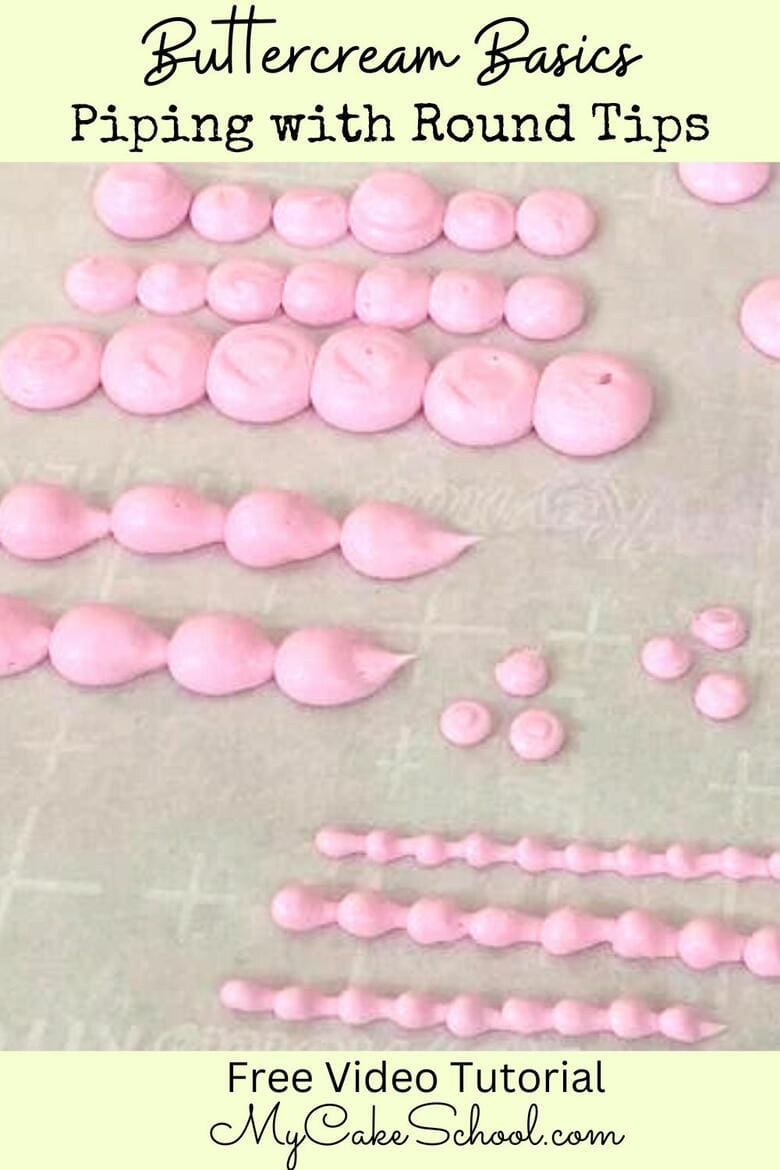 Bead and Ball Borders
Ball borders piped with a medium sized round tip just feel happy & fun. We use this border often on birthday cakes, kids' cakes, baby shower cakes and more.
If you'd like to see an example of a cake with a ball border, check out our Buttercream Chrysanthemum Video!
Bead borders, when piped with a small round tip, are delicate and perfect for the most elegant of special occasion cakes.
Our Ruffles and Pearls Cake Tutorial is just one of many cake tutorials on our site where we used elegant bead borders.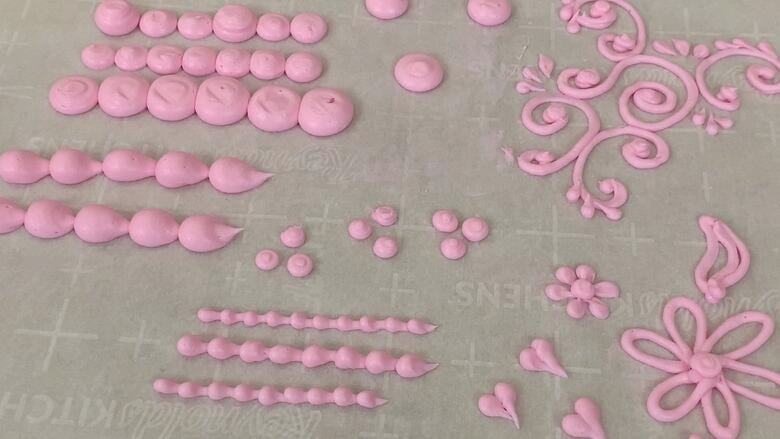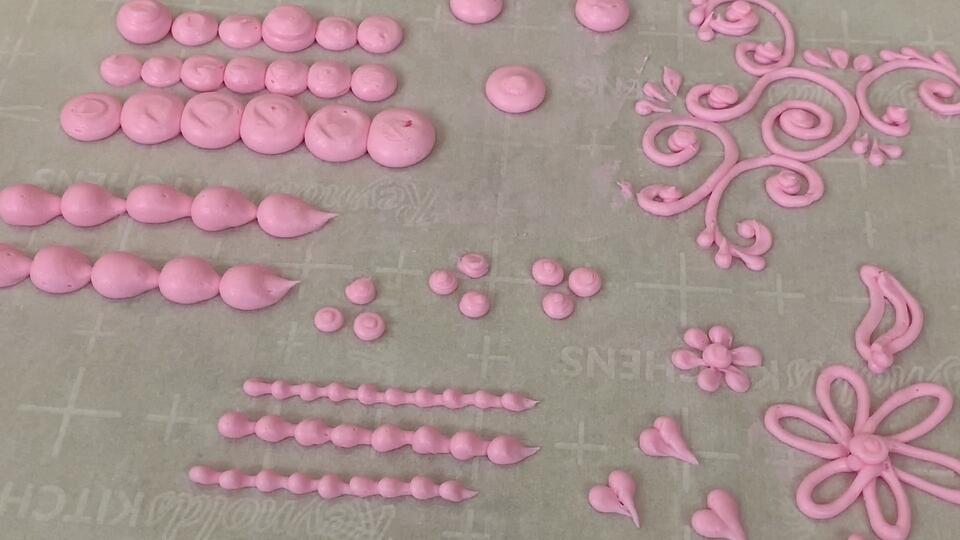 Materials Used in this Tutorial
We used a small round tip (Wilton 3 for our more delicate border, and a medium sized Wilton 12 tip for the ball and "chunky bead" borders that we demonstrated. Of course, these same techniques would work well for any size of round tip. ;0) -
Consistency of Buttercream for Piping Borders
We are using a medium consistency buttercream frosting for piping our borders.
By medium consistency, I mean that it is soft enough to flow easily through the piping tip, but thick enough to hold it's shape nicely.
Any of the buttercream recipes in our recipes section would work nicely for these borders and accents, including our Classic Vanilla Buttercream and Fluffy Vanilla Buttercream for example.
Chunky Bead Border Piping
Here's a fun example of a cake from our tutorials section that has lots of chunky bead border piping! You can find the free tutorial here: Vintage Pearl Cake in Buttercream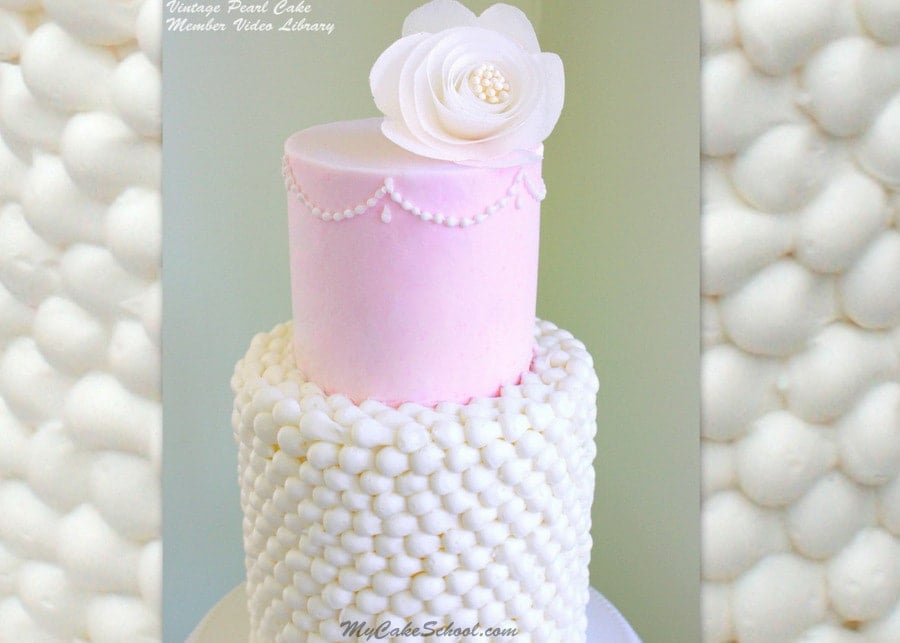 More Piping Basics Video Tutorials!
In addition to learning about piping with round tips, you should also check out our free Star Tip Piping Video Tutorial as well as our tutorial on Piping with Ruffle and Petal Tips!
Once you feel comfortable with these buttercream piping tips and techniques, you will have endless design options for decorating your cakes and cupcakes!
Enjoy the Video!
Thanks so much for stopping by! We hope that you enjoy experimenting with ball borders and bead borders. Leave a comment below if you have any questions!