Piping Basics- Petal and Ruffle Tips
In this video, you will learn how to create beautiful ruffle and petal piping techniques with buttercream!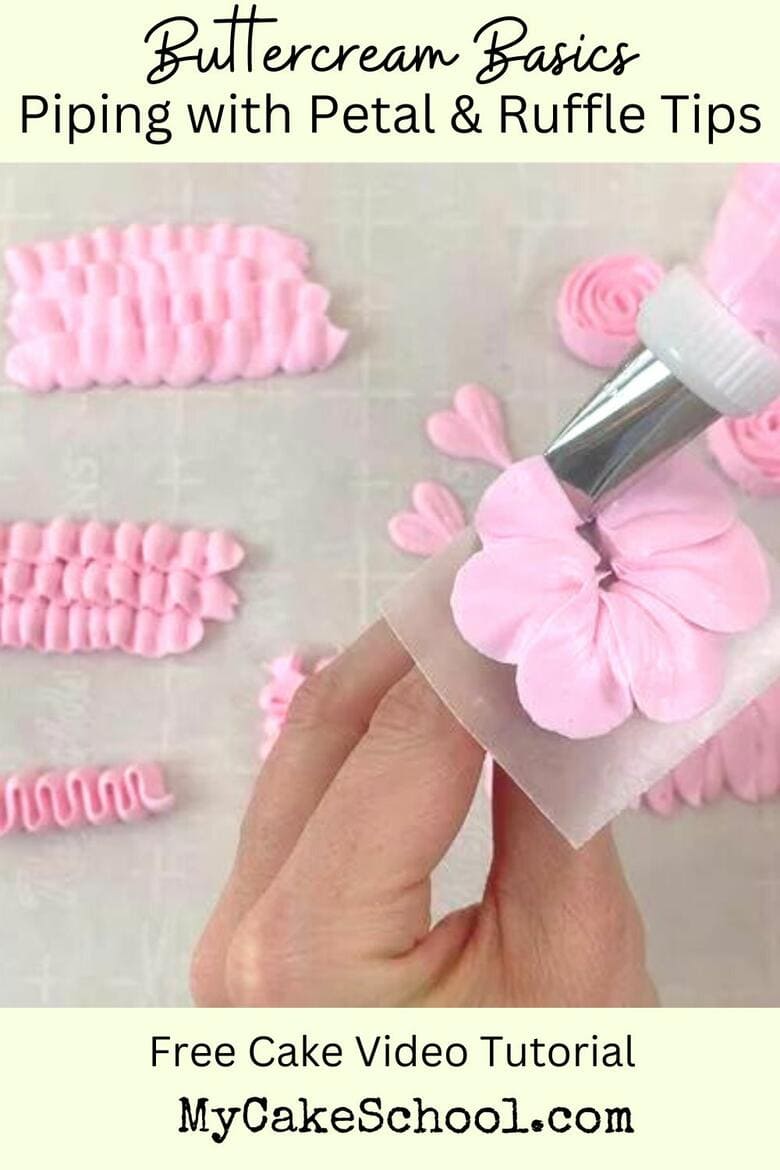 These buttercream piping methods are surprisingly simple to master and the results are so elegant and unique.
You can use these buttercream piping techniques to create beautiful borders and accents for your cakes or they can be repeated over and over to cover the cake entirely with piping.
These techniques are great for cupcakes too!
When it comes to piping buttercream, the options are endless. We hope that you enjoy the video!
*Video Updated March 2021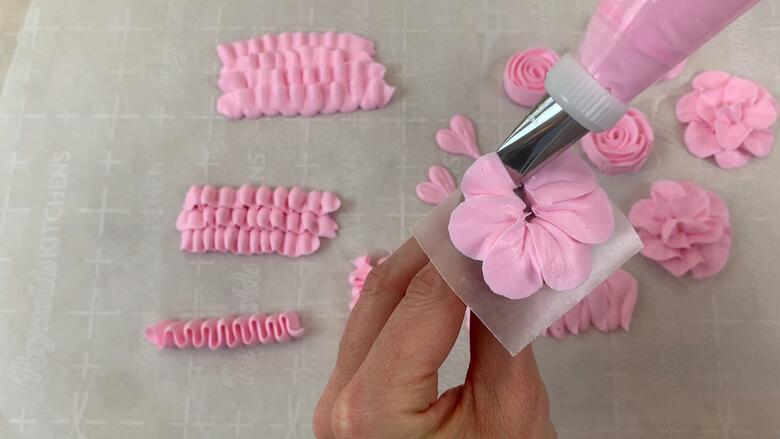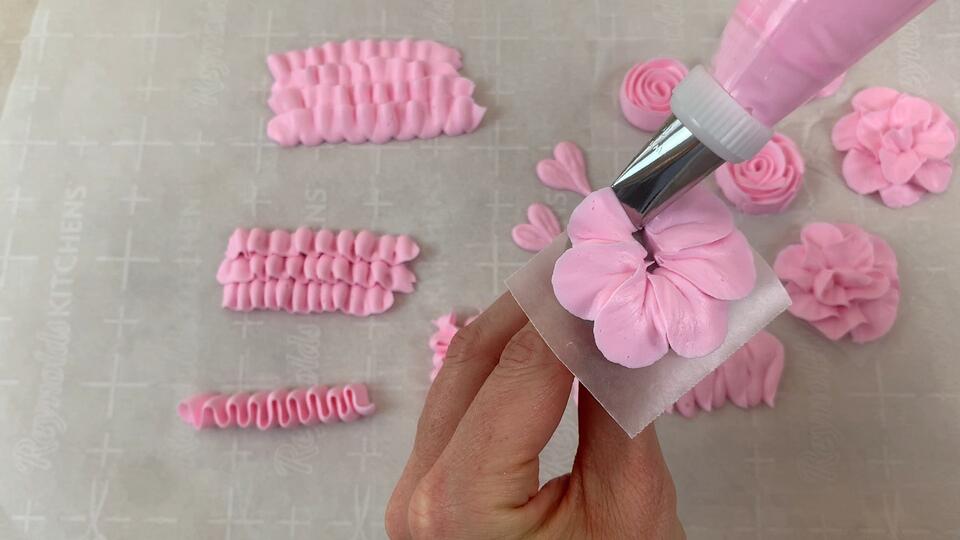 Materials Used:
In this video, we are using :
Wilton 104 petal tip (for most of the demonstrations)
Wilton 125 tip (for the large diagonal ruffles at the end)
Ateco 50 ruffle tip as another fun ruffle option
Rose Nail (for piping flowers)
Disposable piping bags
Americolor Deep Pink, Wilton Leaf Green