Cupcake Video Tutorial-The Basics!
In this video, you will learn the basics of how to make beautiful cupcakes!
We'll show you how to create swirls of frosting with various tips, simple flowers, how to stripe the bag, how to create an "icing plug" for multi-toned piping, how to inject your cupcakes with fillings, and more!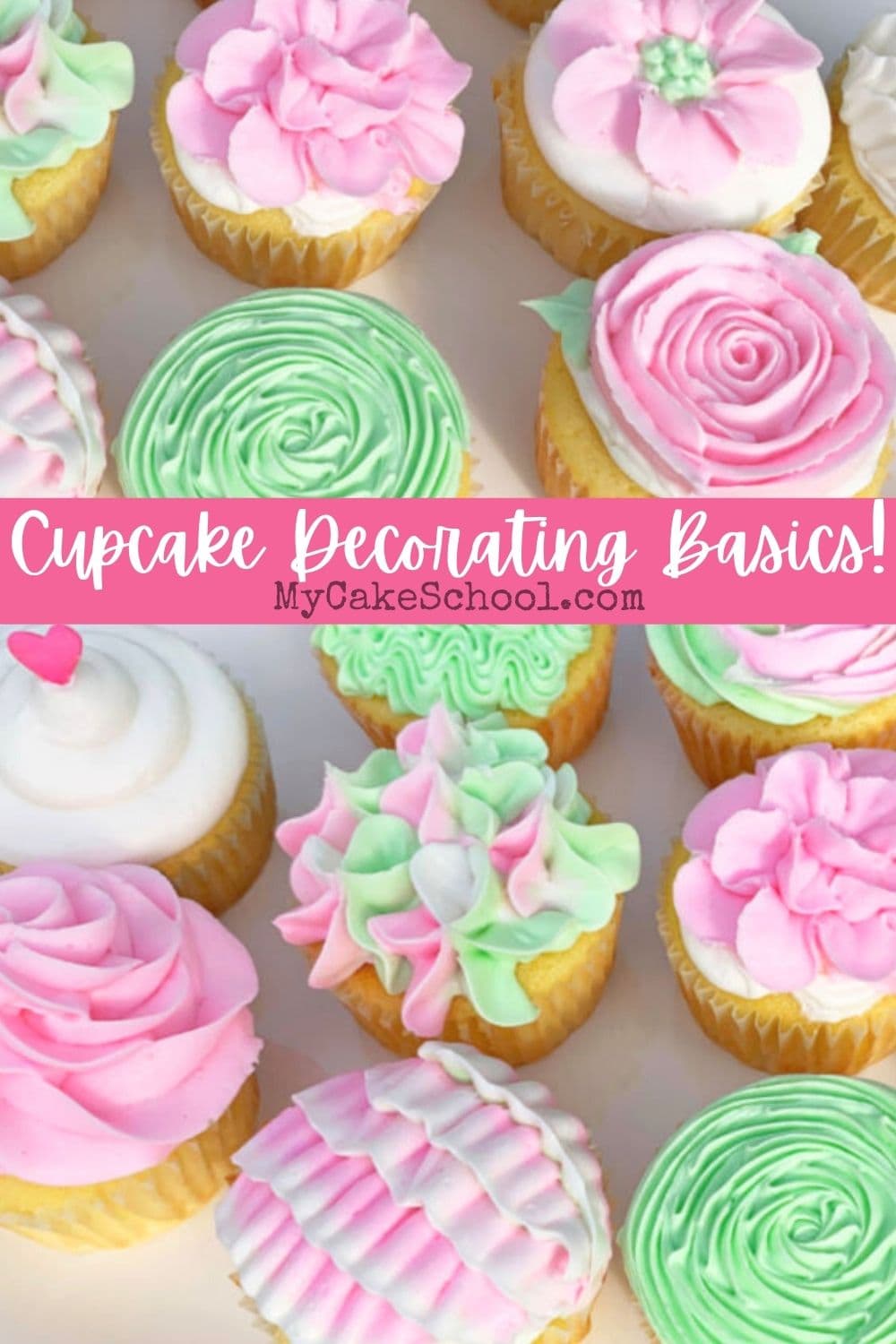 Materials for Cupcake Decorating
We used our Fluffy Vanilla Buttercream Frosting Recipe- our Classic Vanilla Buttercream is a great choice also!
In the video, I am using the following piping tips:
Wilton2D or 1M for the ridged swirl or buttercream rose swirls
Wilton 21 for a smaller ridged swirl/design
Ateco 808- huge round tip (for smooth swirls or a quick way to frost your cupcake before smoothing)
Wilton 12- Medium sized round tip (same use as above)
104 petal/ruffle tip
Viva Paper Towel (the smoothing technique that we demonstrated used this brand of paper towel which has no quilting or impressions).
For even more on the Viva Paper Towel Method of Smoothing (especially for decorating cakes rather than cupcakes) check out our free video: Viva Paper Towel Method of Smoothing
Favorite Cupcake Recipes
We have several great cupcake recipes on our site! Some of our favorites are chocolate cupcakes, lemon cupcakes, vanilla cupcakes and Oreo cupcakes! But there are so many more that we would love to share with you
Enjoy the Video!
Thanks for stopping by! We hope that you enjoy this cake decorating tutorial and find some techniques you'd like to try! Let us know if you have any questions in the comments below!
If you are looking for more videos on buttercream piping techniques, check out our videos on How to Pipe with a Star Tip, How to Pipe with Ruffle & Petal Tips, and How to Pipe with Round Piping Tips!