Lemon Buttercream Frosting
Calling all Lemon Lovers- This homemade Lemon Buttercream Frosting tastes fantastic and couldn't be simpler to make!
This delicious, fluffy frosting pipes beautifully, has a bright lemon flavor, and tastes amazing with so many different kinds of cakes and cupcakes. You're just going to want to dive in with a spoon!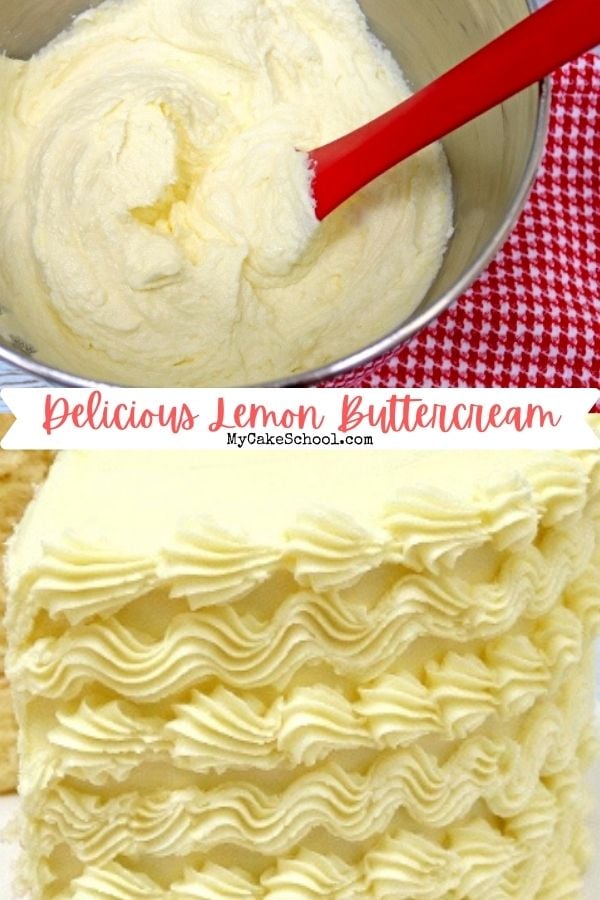 (In the above photo, our Doctored Lemon Cake Mix Recipe is filled and frosted with this delicious homemade Lemon Buttercream Frosting!
We crumb coated then used a star tip 21 to create alternating rows of buttercream shells and squiggles for a fun, whimsical look! (We have a tutorial on Star Tip Piping with Buttercream!)
How to Make Lemon Buttercream Frosting:
The process of making lemon buttercream is actually really simple!
If you are familiar with American Buttercream Frosting recipes, this buttercream falls into that category.
It also develops a slight crust which is an added bonus if you are a fan of the Viva Paper Towel Method of smoothing!
Butter, Extract, Zest- In the bowl of your stand mixer (paddle attachment) or in a large mixing bowl if using a handheld mixer, beat the slightly softened unsalted butter until smooth. Then, add the lemon extract and lemon zest.
Lemon zest gives a nice boost of lemon flavor, as so much of the lemon flavor is concentrated in the skin. Just be careful not to go into the white part of the peeling known as the pith, as it is bitter.
Milk, Powdered Sugar, Salt- Add half of your milk and half of your powdered sugar and mix at medium speed until combined. (We prefer to use whole milk to up the creaminess and flavor. If you use skim milk, the crust that develops will be just slightly more than if you use a milk that contains more fat.)
Next, add the remaining powdered or confectioners sugar, a pinch or salt, and gradually add the milk. You'll be tempted to stop mixing as soon as the lemon buttercream looks "right" but for best results, let it continue mixing for 3-5 minutes.
Yellow Color- **You can add a few drops of yellow coloring gel to the frosting at this point if you'd like! Otherwise, the frosting will be the shade of vanilla buttercream- it has just a tinge of yellow from the butter in the recipe.
Mixing-The consistency of the lemon buttercream will improve as it mixes and will transform into a creamy, smooth lemon frosting. Slowing down the mixing for the last minute or two will decrease air bubbles.
For a stiffer buttercream, add a bit more confectioner's sugar. For a thinner, softer consistency, add a few more drops of milk.
Brand of Powdered Sugar
American Buttercream recipes like this one are very easy to follow and very forgiving. However, the brand of confectioners sugar used can make a difference in the end result.
Buttercream frosting should not have a grainy texture, but we've had this happen when using certain brands of powdered sugar.
We always use either Dominos or US Sugar brand. I'm sure that there are other good ones, but this is what we use! If you ever have issues with graininess, switch to a different sugar. (Also, stick to powdered sugars that say cane sugar rather rather than beet sugar.)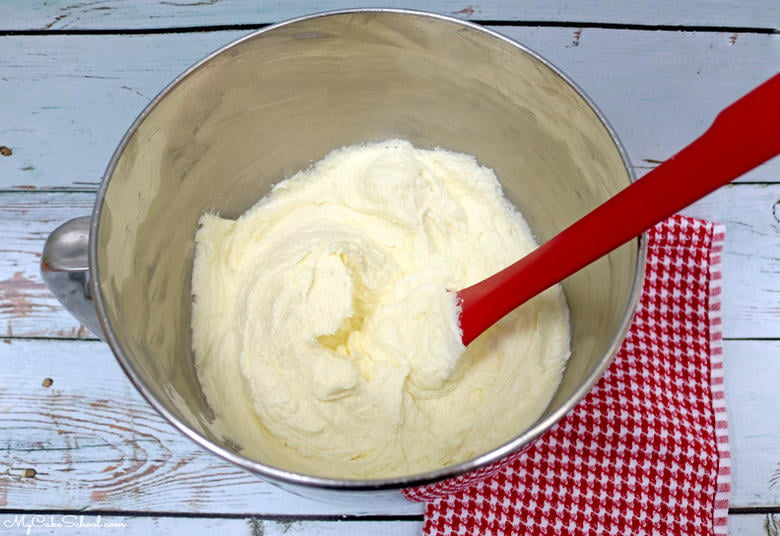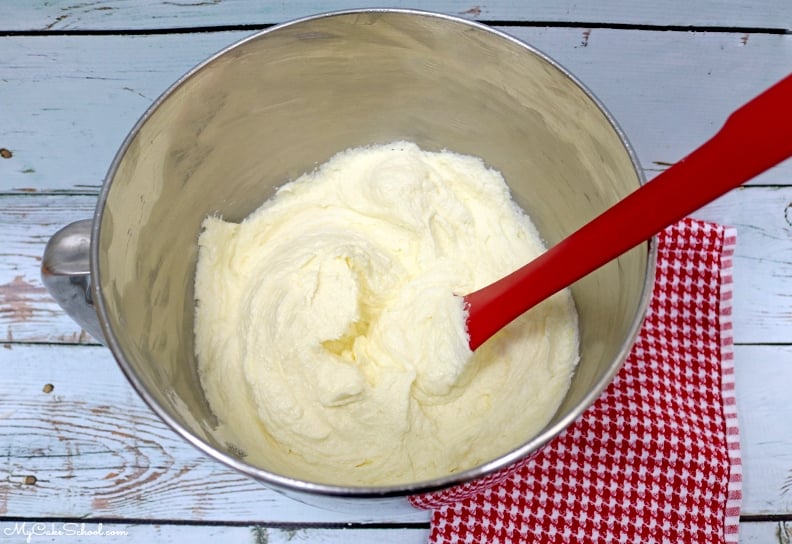 What Cakes Pair Well with Lemon Buttercream?
As someone who LOVES all things lemon, I would spread this lemon frosting on just about anything- from lemon cupcakes to strawberry cakes, coconut, and more!
Here is a list of our favorite flavor combinations that you should keep in mind, whether you are frosting a cake, using as a cake filling, or injecting into cupcakes!
Can this Lemon Buttercream be Frozen?
Yes, buttercream frostings like this one freeze perfectly, whether you are working in advance or have leftover frosting.
Simply seal the buttercream in an airtight container or in a freezer bag with the air squeezed out. You can freeze buttercream for up to three months.
You can thaw it on the kitchen countertop for a few hours and then rewhip with an electric mixer to return it to it's original consistency.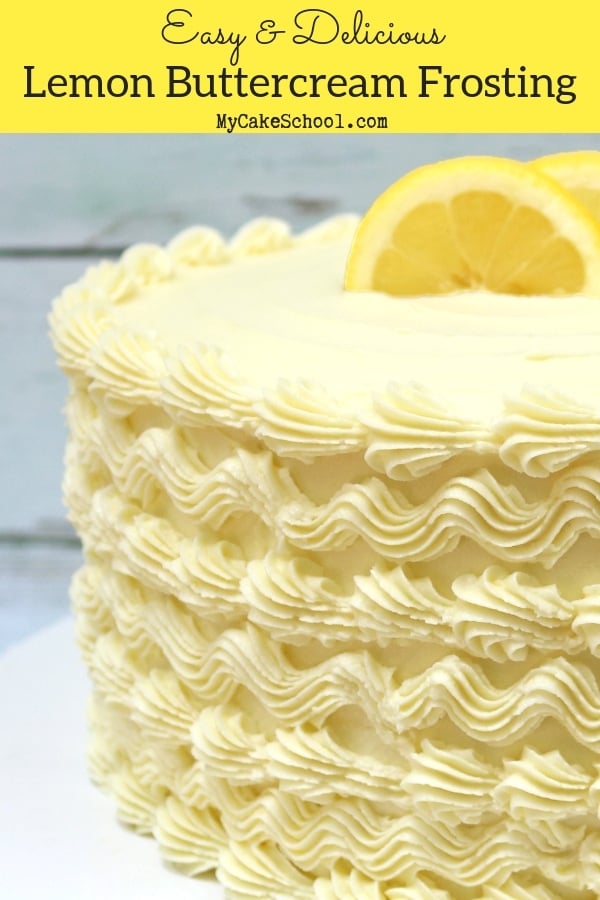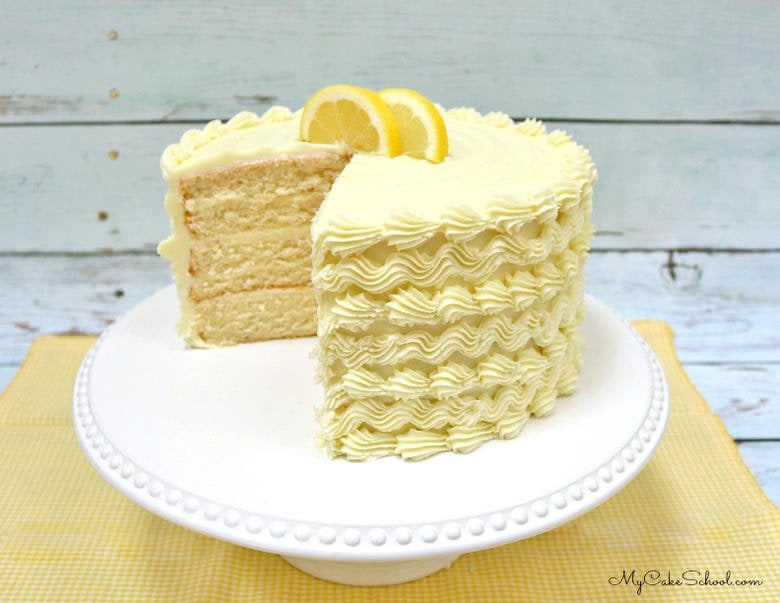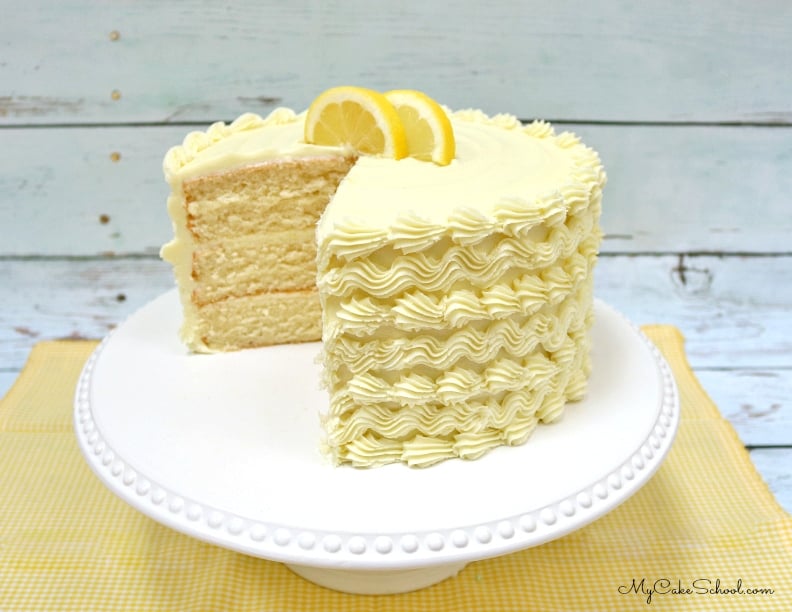 Love Lemon Cake and Frosting Recipes? Don't Miss these!
If you love lemon desserts like we do, don't miss these other favorites! Make sure to also check out our roundup of the Best Lemon Cakes!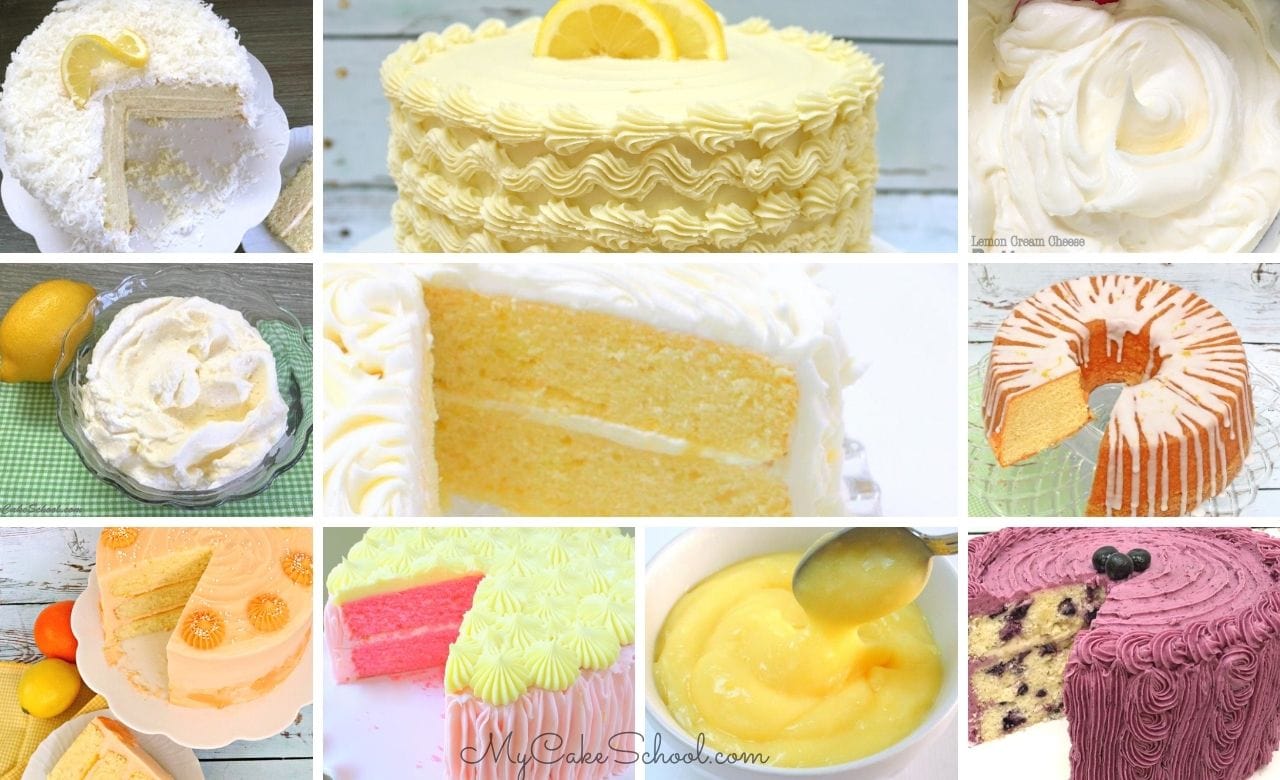 Enjoy the Recipe!
We hope that you enjoy this easy and delicious Lemon Buttercream! If you give it a try, let us know what you think!
Lemon Buttercream Frosting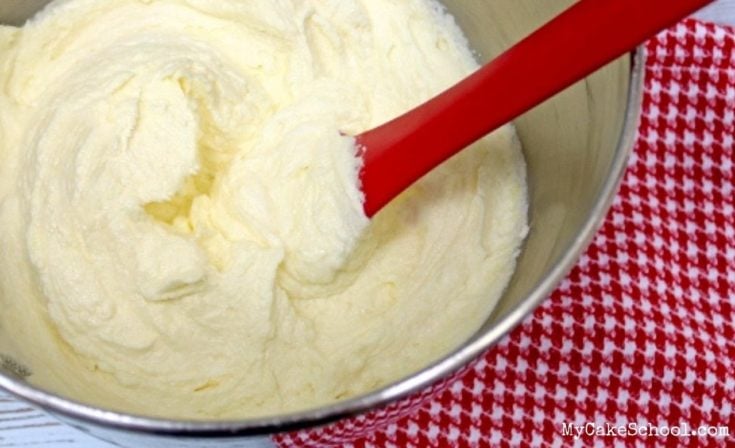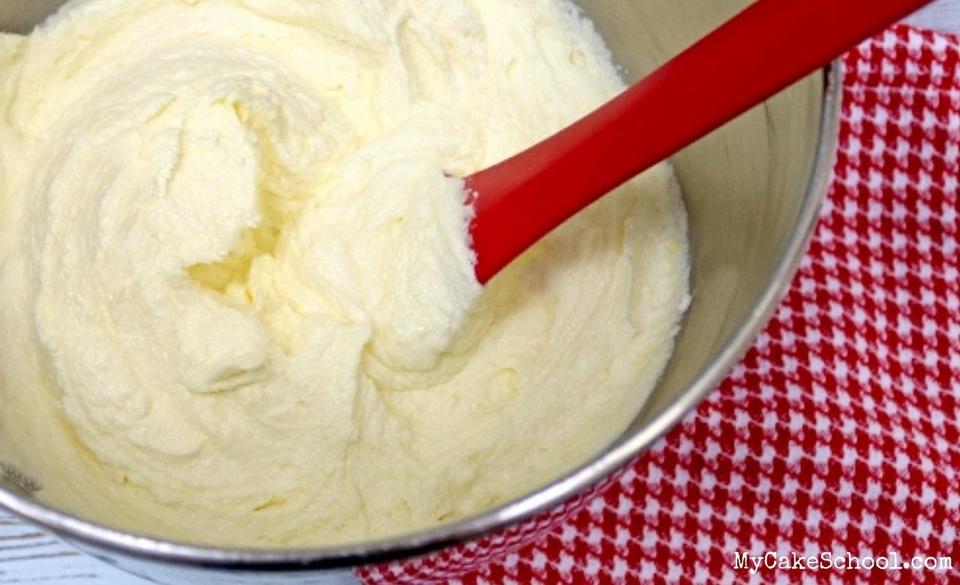 This easy lemon buttercream frosting is perfectly pipeable!
Ingredients
3 sticks (339g) unsalted butter slightly softened
1 teaspoons (4g) lemon extract - Adjust amount to your liking
Zest of 1 lemon (we prefer to use a microplane but a fine grater works too)
7 ½ cups (863g) powdered sugar
¼ cup (60g) milk or more to reach the consistency you like
*Yellow Coloring Gel is Optional (we used a touch of Americolor Lemon Yellow)
½ teaspoon (3g) salt
Instructions
In the bowl of your mixer beat the butter until smooth, blend in the lemon extract and zest.
Add ½ of the powdered sugar and ½ of the milk and mix at medium speed until combined.
Add remaining powdered sugar, salt, and gradually add the milk. You can also add a touch of lemon yellow coloring gel at this point if you would like more color.
Mix at medium speed 3 to 5 minutes scraping the sides and bottom of the bowl occasionally. At the end of mixing, slow down the mixer to very low speed for a minute or two, this will help to eliminate air pockets in the buttercream.
Yield: 6 cups - enough to fill and frost a 3 layer 8 inch cake
Can be frozen in an air tight container for at least 3 months. Thaw on countertop and remix
If your buttercream is too thin, add more powdered sugar. If the consistency is too thick, add a bit more milk, 1 teaspoon at a time.