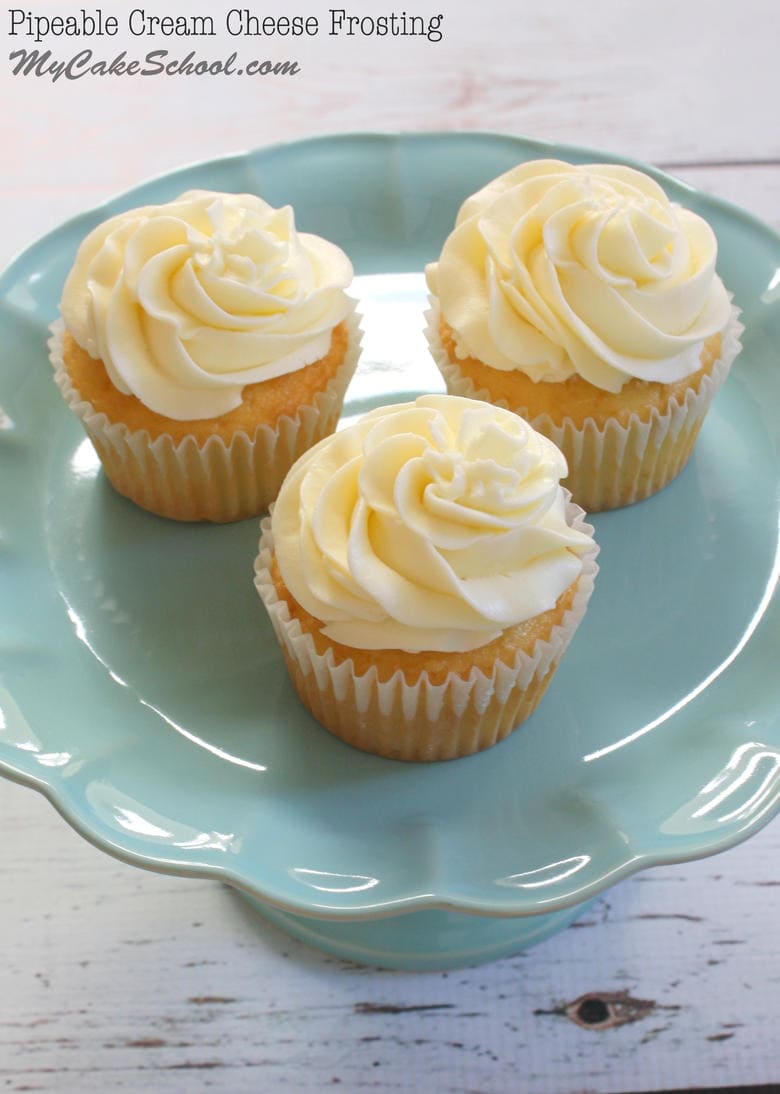 You are going to love this amazing Pipeable Cream Cheese Frosting recipe! I love any dessert that involves cream cheese, and I especially love cakes and cupcakes that are filled and swirled with a generous dose cream cheese frosting!
We have another delicious recipe for Cream Cheese frosting that we have used for years, and can still be found on our site, but this new version of ours pipes even better, has a creamier consistency, and holds it's shape perfectly.
You'll find that this Pipeable Cream Cheese Frosting recipe delivers all of the cream cheese deliciousness that you are looking for without being overly sweet. We hope that you enjoy it as much as we do (be warned: it's highly addictive)!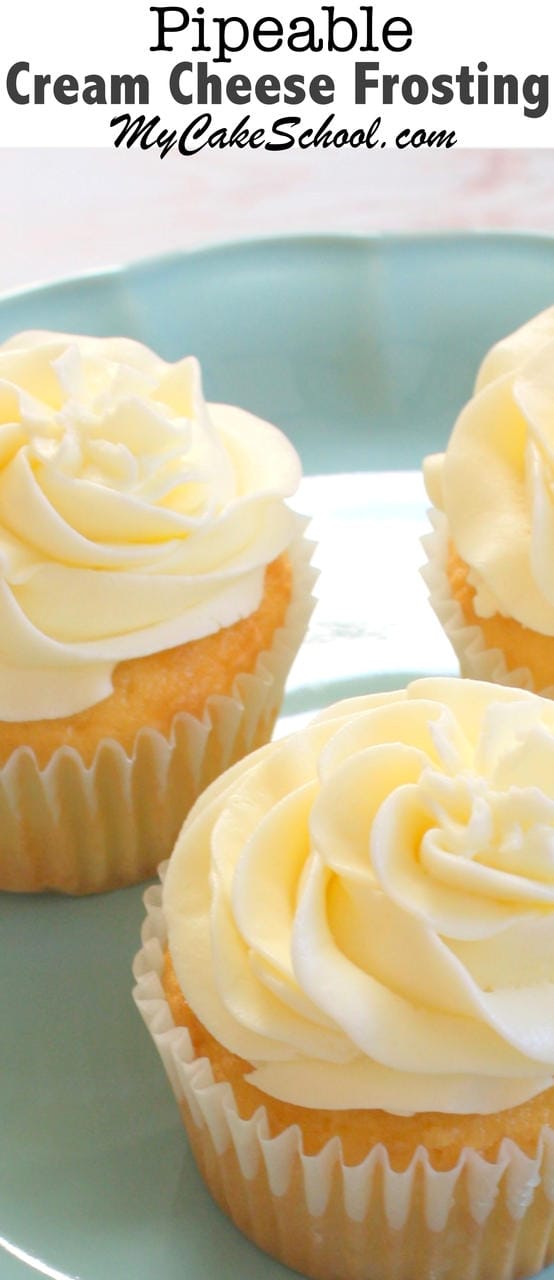 Cream Cheese Frosting- Pipeable
Ingredients
1 cup (2 sticks) (226g)

unsalted butter, softened (do not soften in microwave)

3 (8 ounces) (226g)

packages full fat cream cheese, (total 678g) cut into 1 inch pieces and softened.....do not use reduced fat cream cheese or cream in tub containers (do not soften in microwave)

3 cups (343g)

powdered sugar

2 teaspoons (8g)

vanilla extract
Directions
Put the softened butter in the bowl of your mixer and mix until smooth.
Add the pieces of softened cream cheese to the mixing bowl. The cream cheese should be soft enough that it combines easily into the butter/powdered sugar mixture. Beat on low/medium speed about 1 minute or until the cream cheese is blended in.
Add the powdered sugar and vanilla. Beat on Medium speed for 2 to 3 minutes (a bit longer if using a hand mixer). Scrape the bowl mid way through. Do not over beat.
Makes 6 cups
Use immediately or refrigerate. If beaten too long it my become too soft. If this happens, just refrigerate a short time and let it firm up.