Today, we are featuring our favorite buttermilk cake recipes. These moist and flavorful cakes may not always have "buttermilk" in the name, but it is often the secret ingredient that makes them so good!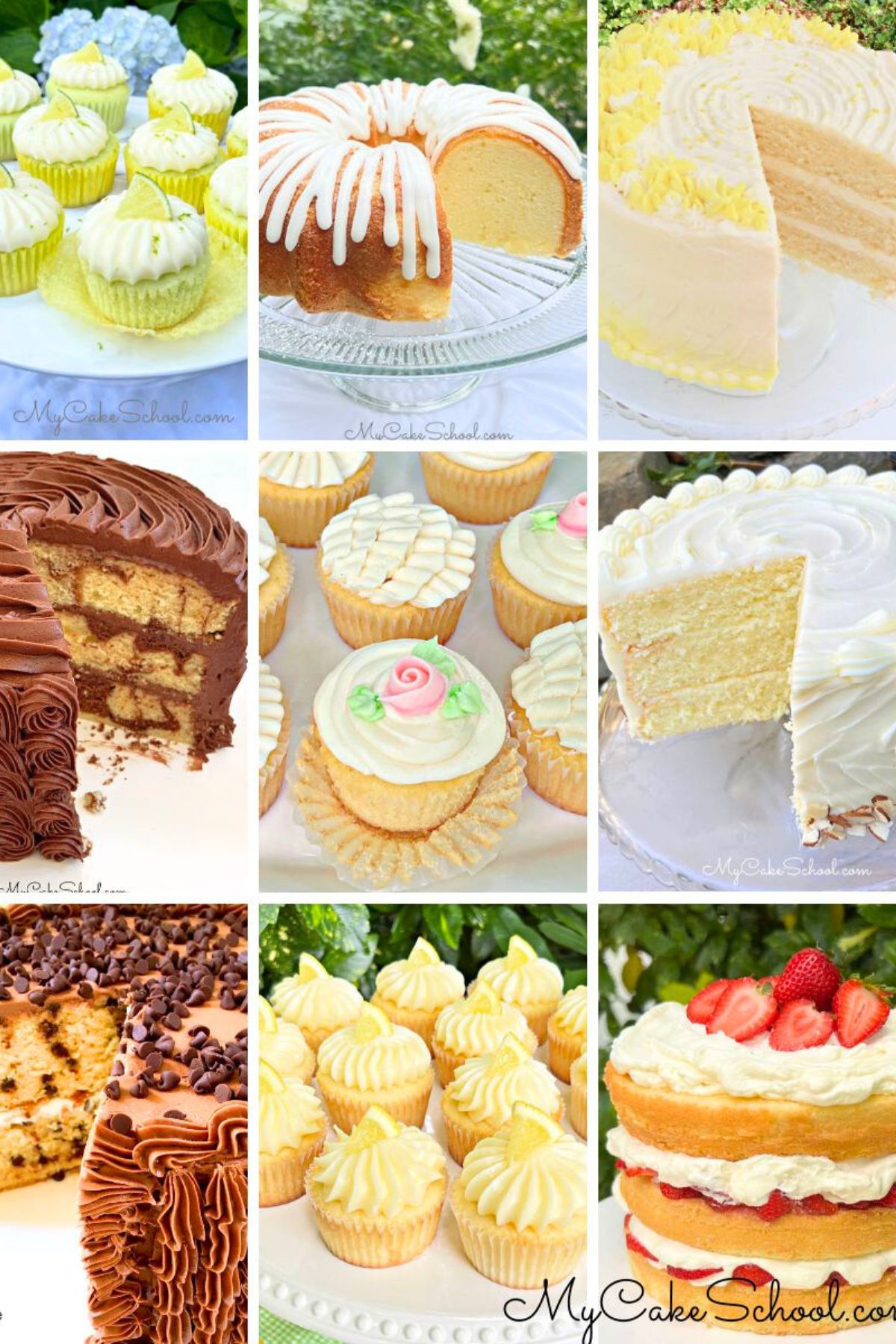 What does Buttermilk do for Cakes?
Buttermilk adds wonderful richness to cakes and you may notice a very slight tanginess as well. Most importantly, its acidity softens strands of gluten, which makes for a much more tender, moist, and soft cake!
Favorite Buttermilk Cake Recipes
In this delicious roundup, we are featuring our favorite cakes that feature buttermilk as a key ingredient.
We hope that you enjoy these delicious buttermilk cake recipes! If you give any of them a try, we would love to hear what you think. Our Buttermilk Pound Cake and Lemon Buttermilk Cake are just a couple of our most popular!
Don't miss our full collection of cake recipes as well as our huge collection of free Cake Decorating Tutorials!
Favorite Buttermilk Cakes
Buttermilk is a star ingredient in many of our favorite cake recipes! In this collection, you'll find our most popular buttermilk cakes! These cakes are so moist and flavorful!