Caramel Cream Cheese Frosting
If you've scrolled through our collection of cake recipes, you know that we have a thing for Cream Cheese Frosting!
This easy Caramel Cream Cheese frosting ranks right up at the top of my list of favorites, and when making fall cakes or cakes for caramel lovers, you just can't beat it! It's just SO good!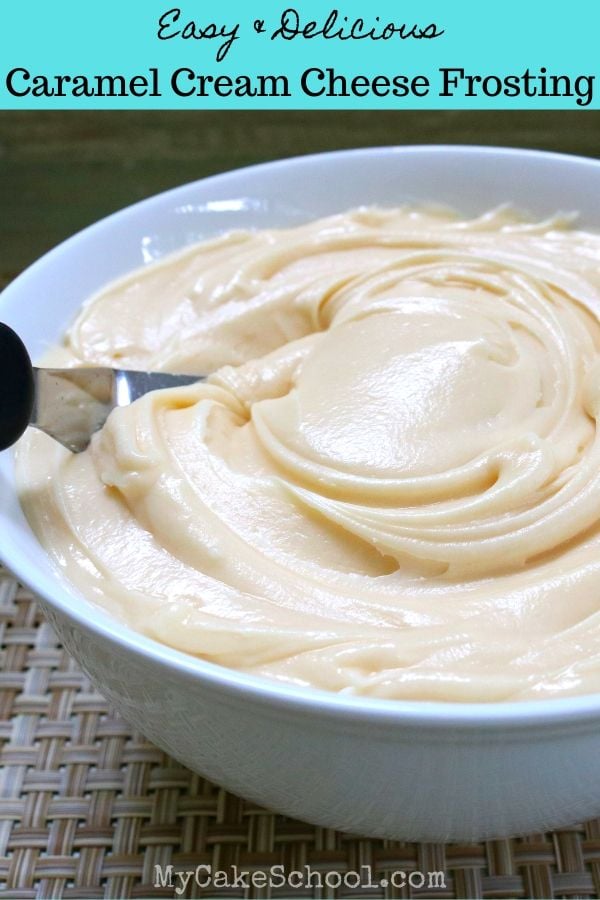 What Cake Flavors Go With Caramel Cream Cheese Frosting?
This caramel cream cheese frosting would taste amazing with so many cakes, from Apple Spice Cake to Caramel Cake, banana cake, chocolate cake, and more!
Using Caramel Topping in the Frosting
Before trying the recipe, we wondered if the small amount of caramel topping that added to one of our favorite cream cheese frosting recipes would give us a strong enough caramel flavor-- we were so happy to find that it did!
It is such a time saver to be able to use caramel topping, and the results are fabulous. It has just the right amount of caramel flavoring- and is dangerously good!! Mmmmm...
In fact, we recently frosted our new Toffee Pecan Caramel Cake with it and the result was pure heaven. Ahhhhh. Toffee, pecan, and caramel. What could be better?
You must have this easy caramel frosting a try! You won't be disappointed.
Love Cream Cheese Frosting? Here are Some other Favorites!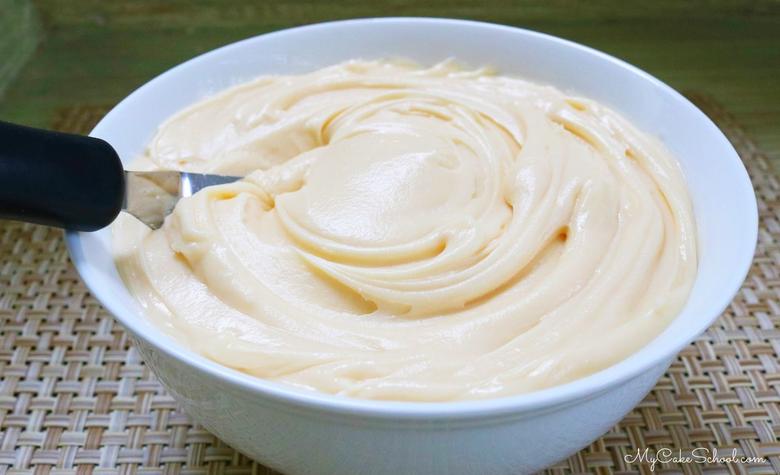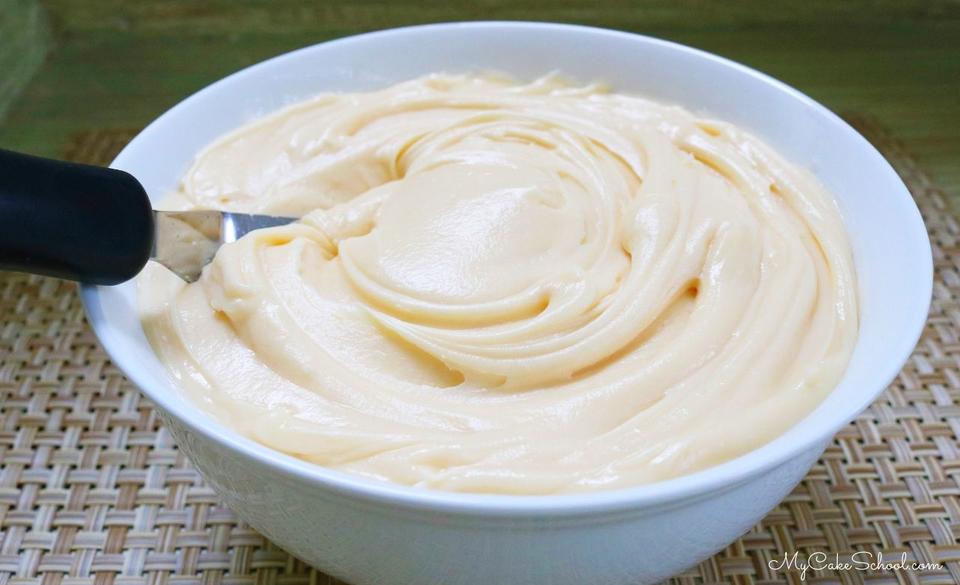 How to make EASY Caramel Cream Cheese Frosting
This delicious caramel frosting is my favorite kind of recipe, the flavor is divine and nobody would ever guess how easy it is to make! It is silky smooth, easy to frost and pipe with, and has wonderful flavor!
In the bowl of your mixer, add the softened butter and cream cheese, mixing until well blended.
Slowly add the powdered sugar, caramel topping, salt & vanilla. Mix until creamy and smooth!
This luscious caramel cream cheese comes together in minutes.
*Remember that Cream Cheese frostings should be refrigerated.
Also, cream cheese frostings are softer than your average buttercream frosting. If your frosting seems too soft to work with, chill for 5-10 minutes in the refrigerator (you could also add additional confectioners sugar).
Easy Caramel Cream Cheese Frosting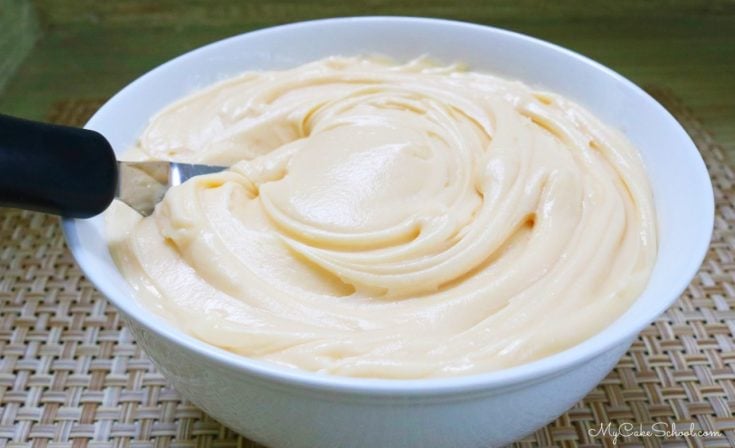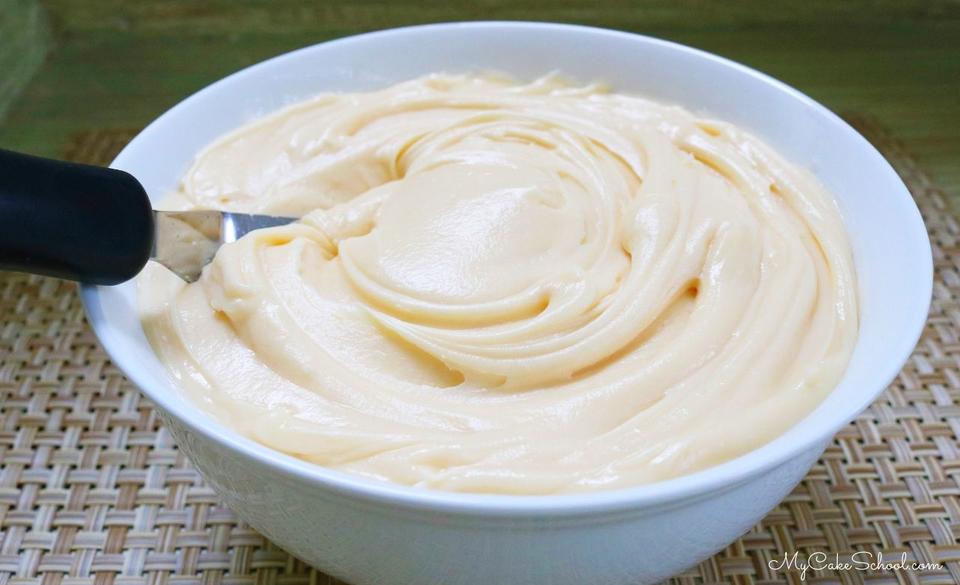 Ingredients
2 sticks (226g) unsalted butter, softened
1 (8oz) (226g) package full fat cream cheese (Light or reduced fat cream cheese will be too soft for the recipe)
½ teaspoon (3g) salt
2 teaspoons (8g) vanilla extract
6 cups (690g) powdered sugar (½ cup more if needed)
3 Tablespoons (42g) caramel sauce ( we used Smucker's Caramel Topping)
Instructions
In the bowl of your mixer, add the softened butter and cream cheese, mix until smooth. Do not mix above medium speed.
Slowly add the powdered sugar along with the caramel topping, salt and vanilla. Mix until the mixture is creamy and smooth.
Don't over mix or it may become too soft. If it does become too soft, refrigerate for 10 minutes or so to firm it up to a consistency you like. If you plan to do any piping, you may need to chill the piping bag occasionally, as warm hands soften the frosting.
Refrigerate after frosting the cake.