Buttercream Ruffles and Roses Cake
Today, we are going to make a beautiful buttercream cake with piped buttercream roses, rose buds, and ruffles!
You can apply the techniques from today's tutorial to cakes for all sorts of special occasions, whether you are looking for birthday cake ideas, bridal shower cakes, baby shower cakes, and more.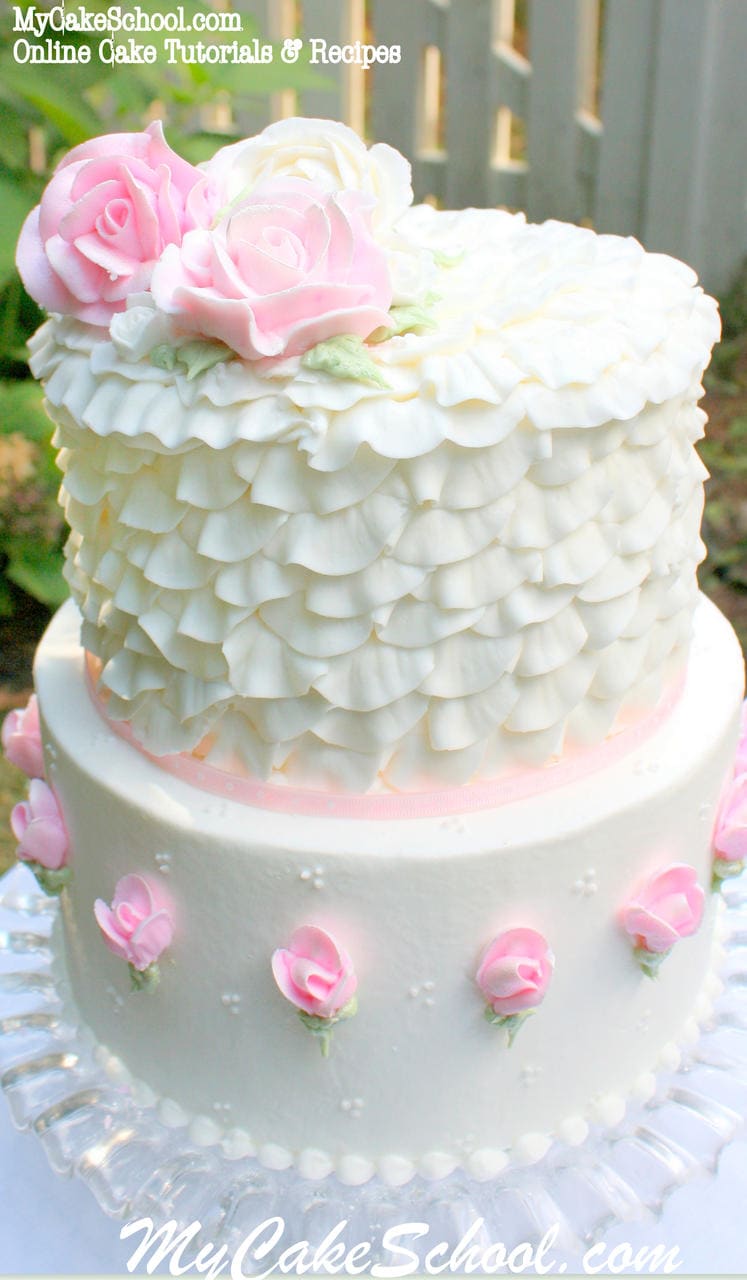 If you don't have much experience with piping, don't worry. The techniques that I will demonstrate in this tutorial are not difficult to master with a little practice! It's amazing what you can do with a simple petal tip.
With all of the roses and ruffles, this cake has a romantic, shabby chic feel to it. Whether you recreate this exact design or pick and choose from your favorite elements, we hope that you find the tutorial helpful!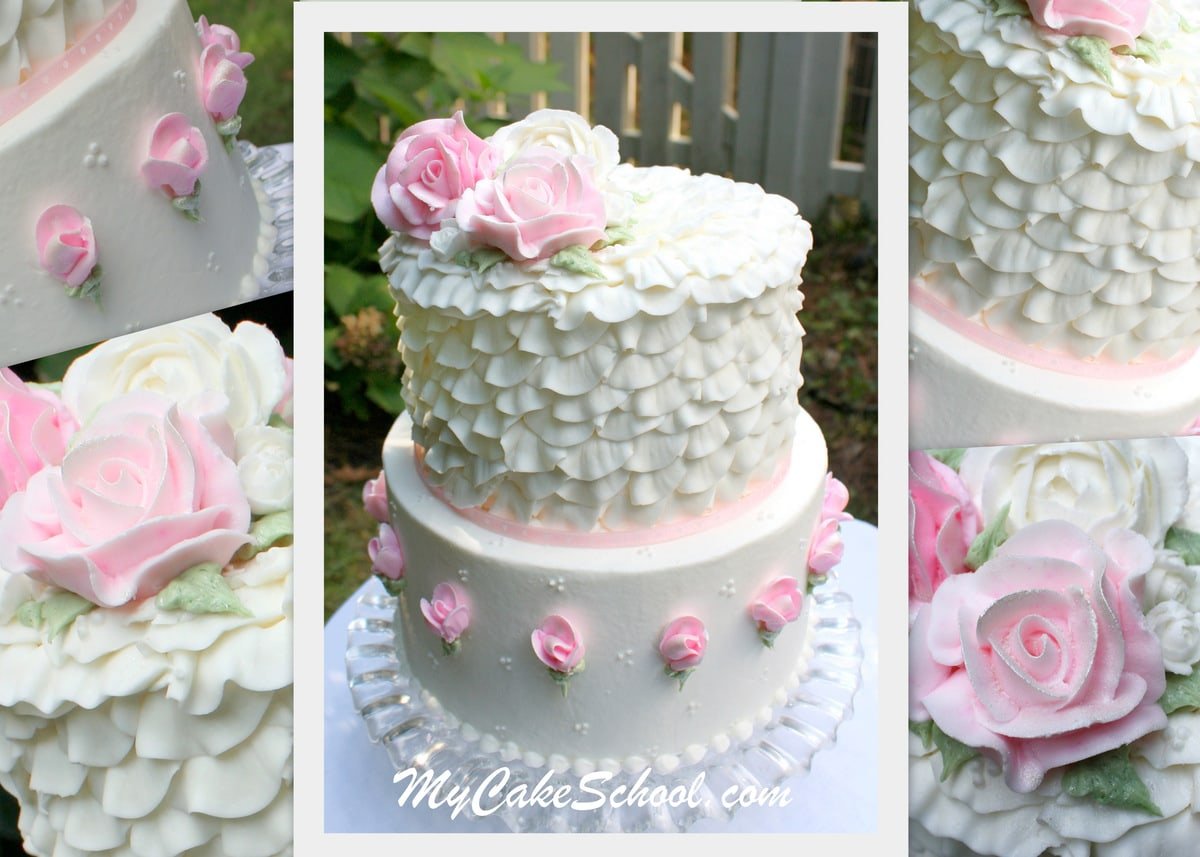 Materials:
Our stacked tiers are 8" and 6". We frosted the cakes and piped our roses with our Fluffy Vanilla Buttercream Recipe but any buttercream recipe that holds its shape will do. Our Classic Vanilla Buttercream is a great choice also.
Each tier is on its own cardboard cake circle, and the top tier was supported from below by 4 bubble tea straws.
Colors: We used Americolor Deep Pink (just a touch)
Piping Tips: Wilton 104 (petal tip), Wilton 12 (med. round tip), Wilton 4 (bead border and dots), Wilton 101 (small petal tip for tiny roses)
Rose Nail
Waxed Paper Squares
More Buttercream Flowers
If you love creating buttercream flowers for your cakes, we have more cake tutorials for you to try!
We have tutorials for creating beautiful Buttercream Tulips, Buttercream Irises, Buttercream Ribbon Roses, and a pretty Buttercream Floral Wreath Cake just to name a few!
Cake Recipes
You can use all sorts of cake recipes for this Buttercream Roses cake design! Some of our most popular are White Velvet Cake, Lemon Cake from Scratch, Raspberry Cake, and Almond Cake, but we have so many more! Make sure to scroll though them all in our Cake Recipes section!

Enjoy the Video!
We have divided this buttercream ruffles and roses cake in two parts.
Part One: We demonstrate how to pipe buttercream roses (classic as well as a cabbage rose), and rose buds
Part Two: In Part 2, we demonstrate how to pipe the petal-like ruffles around the sides of our tier and also apply our dried buttercream flowers to complete the cake.