Today we finished taping a video on Christmas cupcakes!  I'll be adding the video very soon, but for those of you who can't wait…here are a few for you to try out!
Nothing says winter like a pair of cute mittens!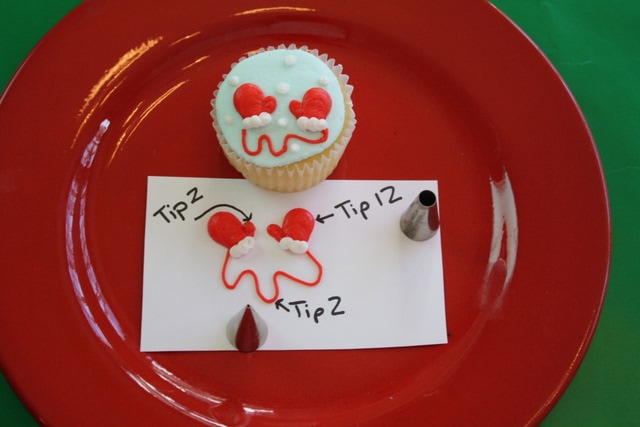 Naked snowmen alert!  It just takes a swirl of buttercream….with a nice round tip.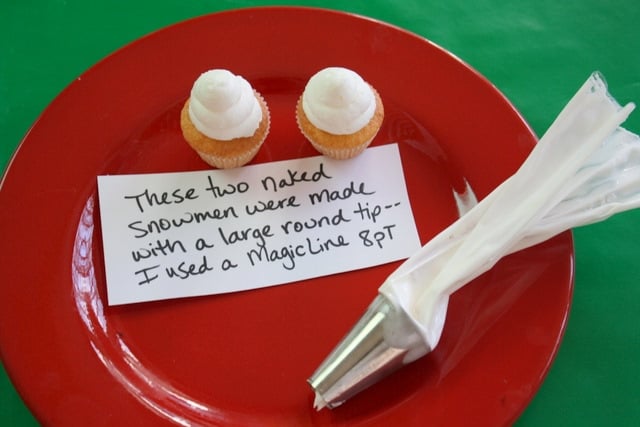 Now, let's dress these Frosties up!….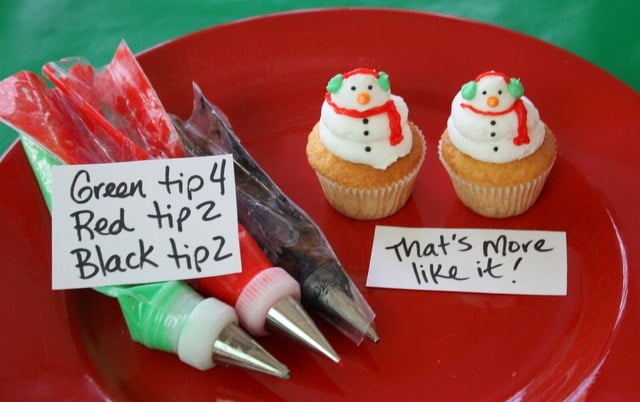 And finally, one last cute snowman (because you can never have too many!) — I added my sprinkles first, then added everything else….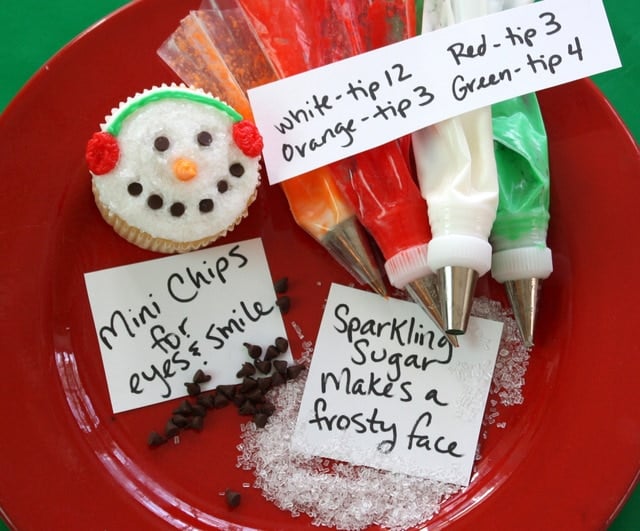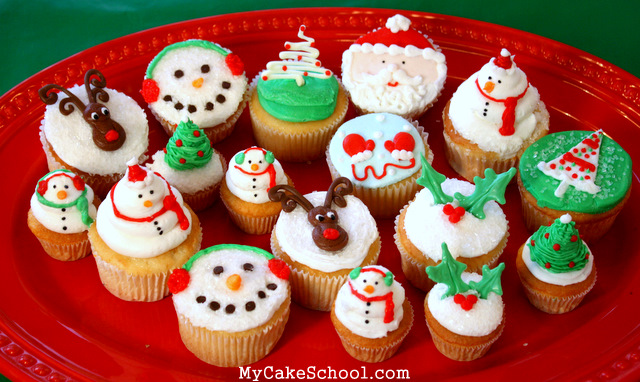 Thanks for stopping by!  I hope that you enjoyed these little cupcakes!  Surprise someone with a platter full of them this weekend– Ho Ho Ho!!   :0)