Football Stadium Cake- Video Tutorial
In this free cake video I'm going to show you how to make a Football Stadium Cake! This cake is perfect for game day parties, football themed birthdays, and more!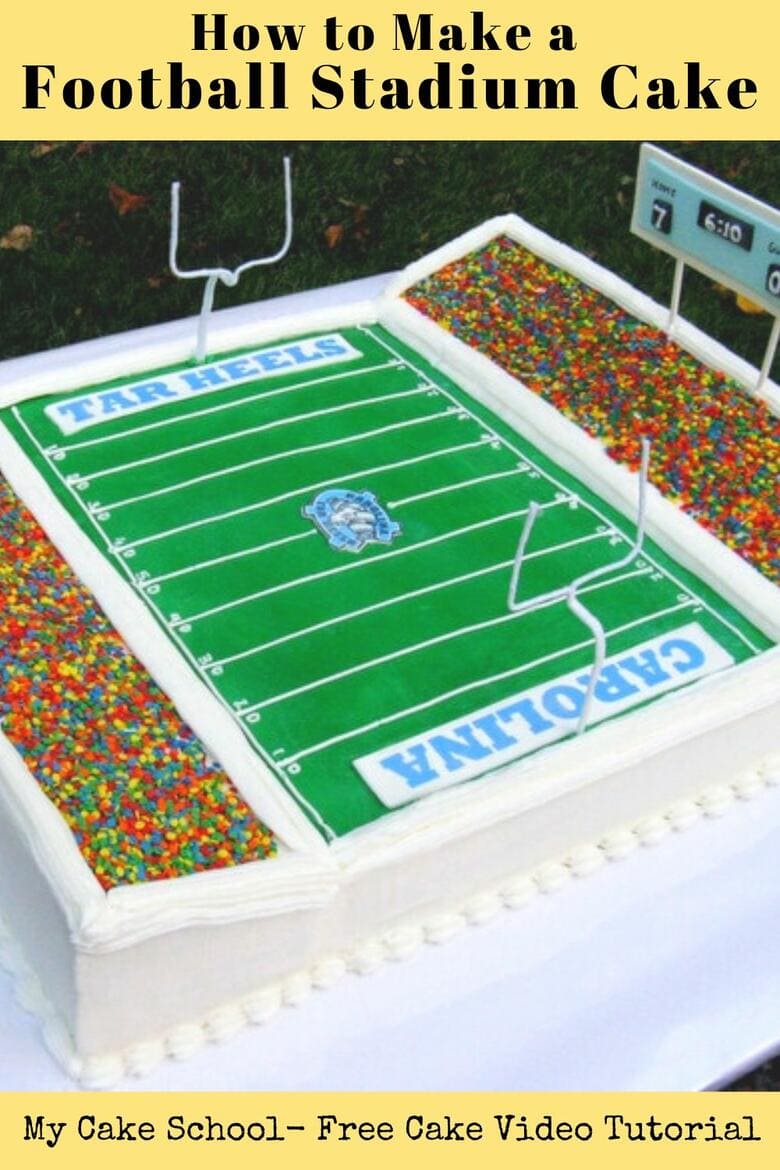 We are going to be creating our football stadium from two sheet cakes.
I have to say—as someone who tries to avoid measuring whenever possible….making the lines on the football field was NOT a fun time!
Soccer fields are more my speed :0) — If you aren't comfortable with piping lines, you can also extrude thin strands of white fondant instead and place on the cake.
Notes for our football stadium cake
In the cake video, I am using two ⅓ sheet layers of white almond sour cream cake for our football field and stadium. The Durable Cake for Carving (yellow/white cakes) would be great for this also. You'll need sprinkles or other small candy for the crowd.
I used a 24″x24″ cake base made from a ½″ thick square of wood ( had it cut at Lowe's for about $5). This was nice and sturdy which is a must for such a large, heavy cake (as a bend in the base would have caused the crusted icing on the cake to crack).
I also used gum paste for my little score board, and fondant as a base for the edible images that I used on the field (so the green color wouldn't bleed through the images).
My goal posts are made from white pipe cleaners wrapped in stitch witchery, but an even easier option is to just buy the football goal/players set at a party supply store. That just about sums everything up! ENJOY, and Go Heels! :0)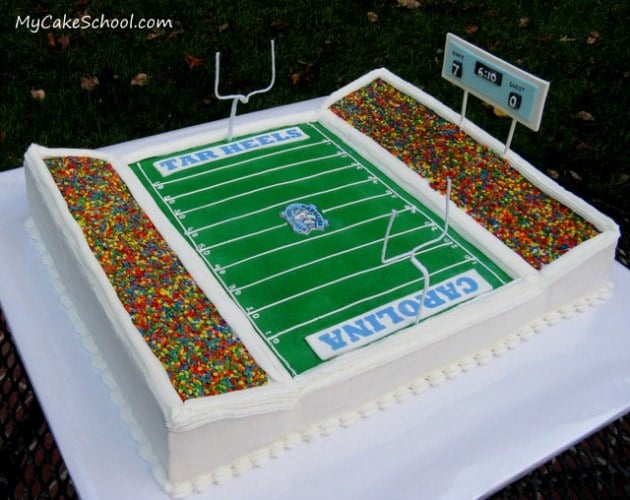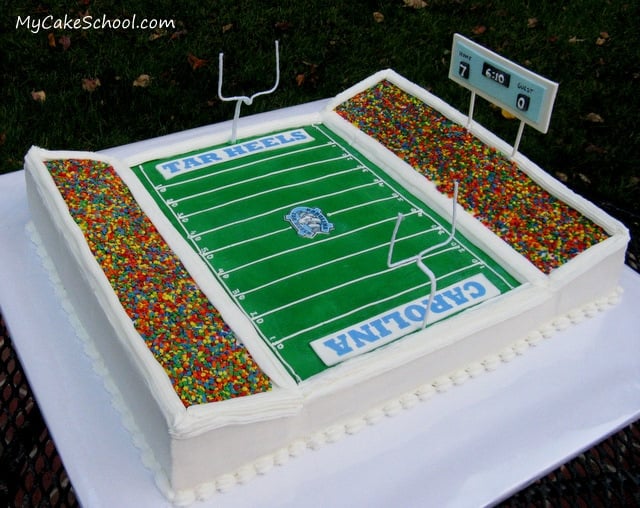 Sports ball cakes
We don't have many sports themed cake tutorials but we do have a Soccer Ball Cake. The soccer ball cake tutorial will show you how to create a perfectly round cake, which we then decorated like a soccer ball. However, you can easily change up the design of the cake for other types of sports balls.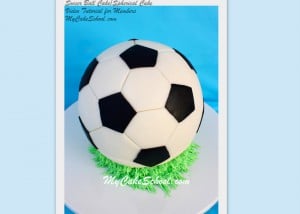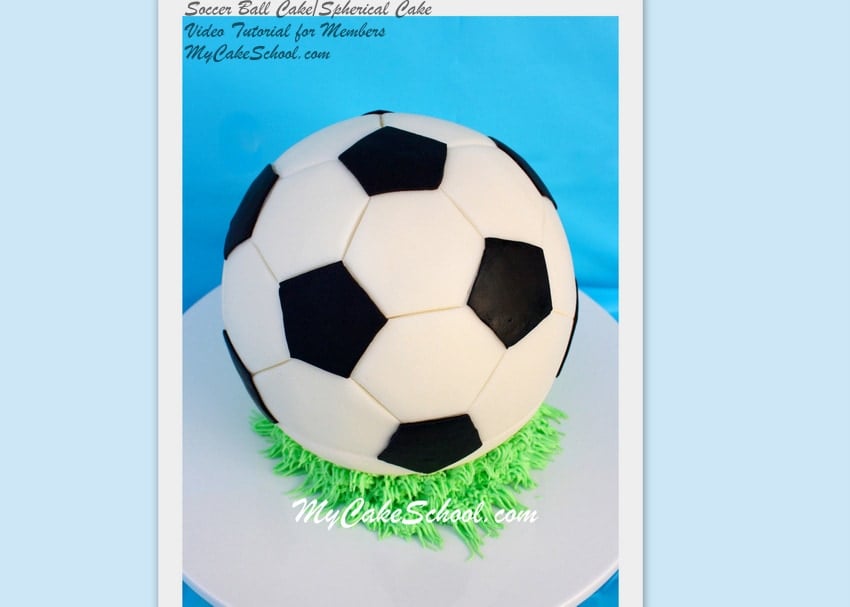 Enjoy the Video!
Thanks so much for stopping by! We hope that you enjoy this Football Stadium Cake tutorial. If you give it a try, we would love for you to leave a comment and photo below!