Today we are sharing an AMAZING Apple Spice Doctored Cake Mix recipe! It's the season for delicious spiced cakes and I have to say, this one's a keeper!
We are slowly working our way through our Recipes Section so that we can have a scratch version and doctored cake mix version of our favorite recipes.
Of course, Apple Spice Cake is right up there at the top of the list! I love myself a good spice cake (especially in the fall….ahhhhh…).
Apple Spice Cake is a classic fall recipe and we are so excited to have a doctored mix option to go along with our scratch version for Caramel Apple Spice Cake.
We adore both of these recipes, but sometimes you just need a fast, flavorful option for fall gatherings!
After making this moist and flavorful Apple Spice Cake doctored cake mix version this week, I find it to be every bit as delicious and addictive as the scratch version!
My family approves 100% and I could not believe how fast this cake disappeared! (I may have had something to do with this too, ha!)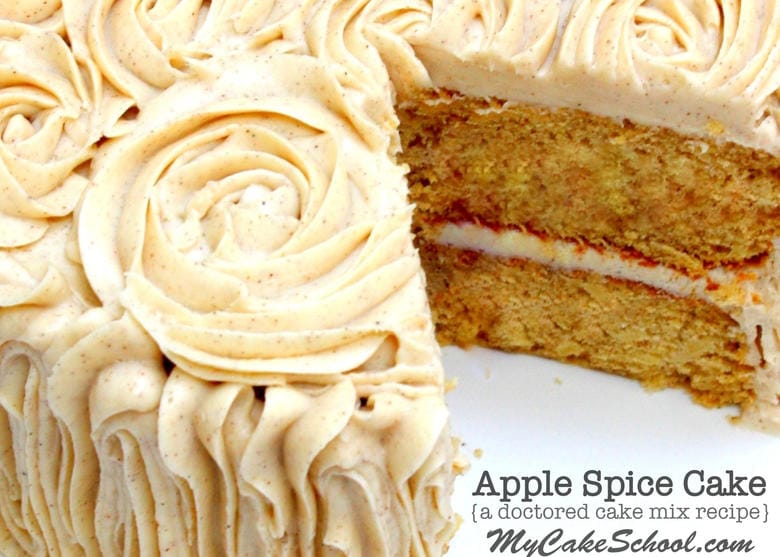 We've also added an Apple Spice Cream Cheese Recipe to our Recipe Section that is just heavenly with this cake! There's nothing like silky smooth cream cheese frosting with spice cakes and cupcakes.
Stir a little spiced goodness into the cream cheese frosting and you have a home run every time. We have a similar version that we also love to whip up for our fall favorites: Spiced Cream Cheese Frosting! Yummmm.
Thanks for stopping by, we think you're going to come back to this fall favorite again and again. Big thank you to BeBe for creating this Apple Spice Cake Recipe for us as well as the Apple Spice Cream Cheese Frosting!!
This one is a keeper for sure. Enjoy!!
Apple Spice Cake- A Doctored Cake Mix Recipe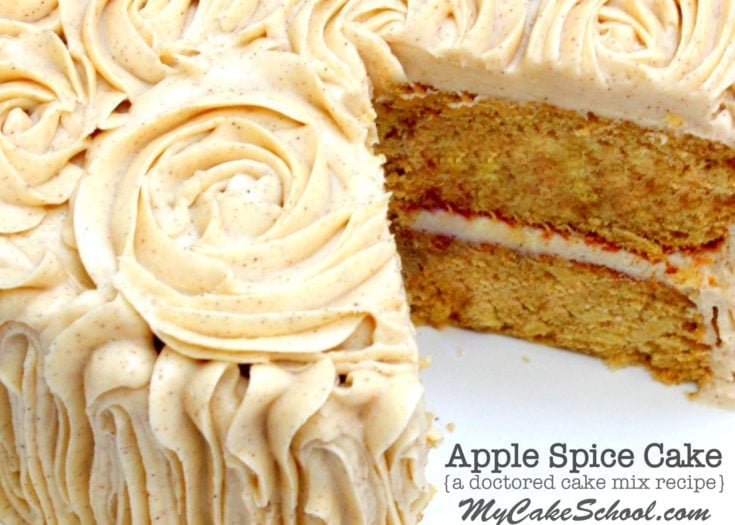 This moist and delicious Apple Spice Cake all starts with a simple cake mix! This is such a wonderful, easy recipe for fall, or whenever you're in the mood for apple spiced goodness.
Ingredients
1 box yellow cake mix (15.25g) plus 6 Tablespoons (45g) flour (we used Duncan Hines Classic Yellow cake mix)
1/2 cup (108g) light brown sugar (packed into cup)
2 teaspoons (5g) cinnamon
1/2 teaspoon (2g) nutmeg
1/4 teaspoon (1g) allspice
1/2 cup (l08g) vegetable oil
4 large eggs
2 teaspoons (8g) vanilla extract
1 1/4 cup (302g) buttermilk
2 cups (204g) peeled and grated apple (2 large apples) I used 1 Golden Delicious and 1 Granny Smith apple - grate on the large holes of grater
Instructions
This recipe makes 6 cups of batter
Works well for cupcakes
Preheat oven to 350 degrees
Grease and flour two 8 inch round cake pans
In the mixing bowl, add the cake mix, brown sugar, spices, oil, eggs, vanilla and buttermilk. With the mixer on low speed, increasing to medium speed, mix for 1 minute. Scrape the bottom and sides of the bowl. Beat on medium speed for 1 more minute ( longer if using a hand mixer). Fold in the grated apples and pour into the prepared cake pans. Bake 35 to 40 minutes. You may need to cover pans with aluminum foil during the last five minutes of baking to prevent over browning the tops of the cakes.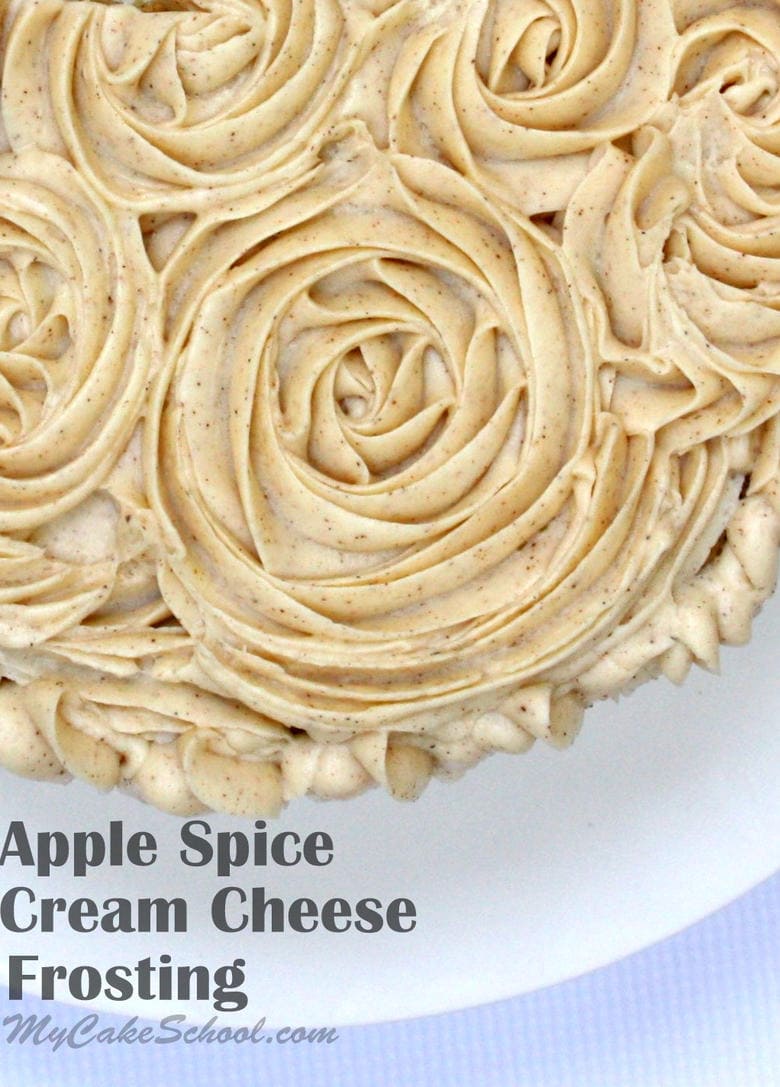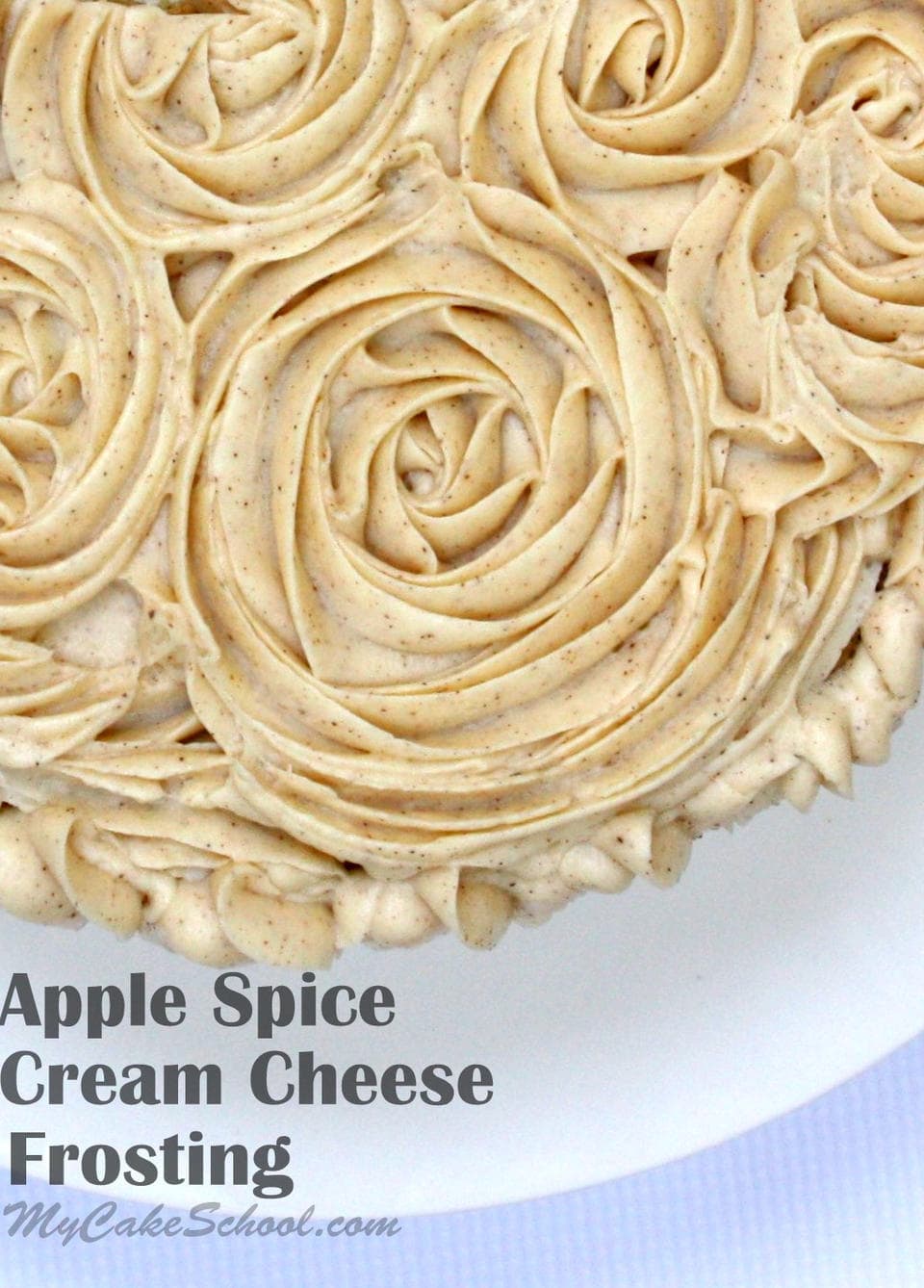 Interested in trying out our scratch Caramel Apple Spice Cake? You will love this moist and delicious apple spiced goodness!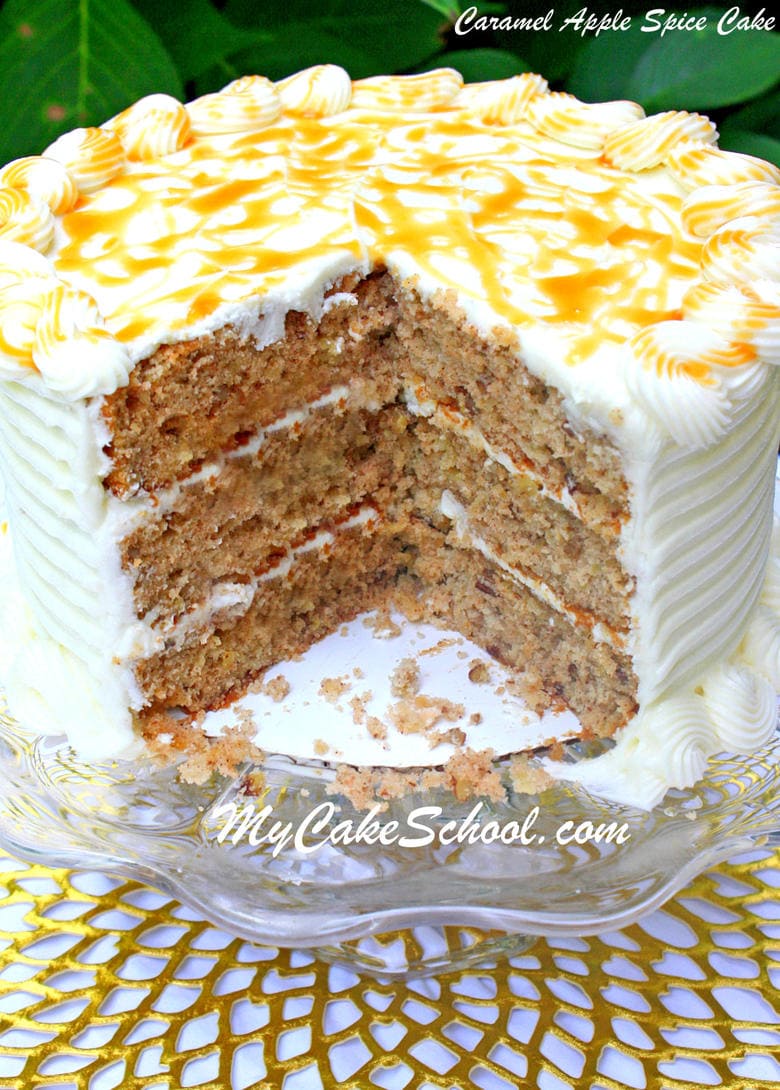 Sharing Cake Recipes, Cake Video Tutorials, and More! Learn Online!
Don't miss our full collection of favorite Cake and Frosting recipes in our Recipes Section! If you are interested in cake decorating, check out our collection of Free Cake Tutorials!
If you'd like to become a member of My Cake School and view our entire collection of cake video tutorials, we'd love to have you! Find all of the details here: Joining Information