Today, we made a video on Lemon Meringue Cupcakes with lemon cream filling-- SO good!  Don't be intimidated by meringue--you'll see that there's nothing to it!  Here's a little tutorial in pictures....
My cupcakes have baked and are sitting to the side.  We chose vanilla cupcakes, but if you LOVE lemon,  make lemon cupcakes!  I may try that next time.  Either way, deliciousness is in your future!  Now, let's talk filling....
You'll need a chilled bowl and beaters, and then your ingredients:  heavy whipping cream and Lemon instant pudding.  This is a favorite filling short cut of mine--- I used a small box of instant lemon pudding, and added 2 cups, plus 2 T heavy whipping cream.  All you are doing is substituting heavy whipping cream for the milk in the pudding, plus a little bit more.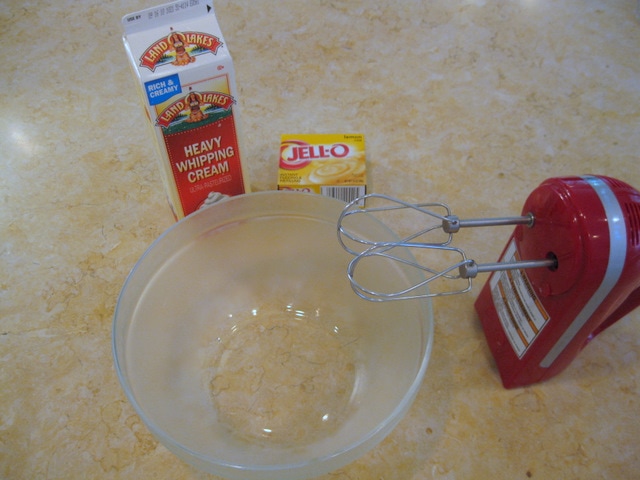 Combine and whip with your mixer until it looks like this.......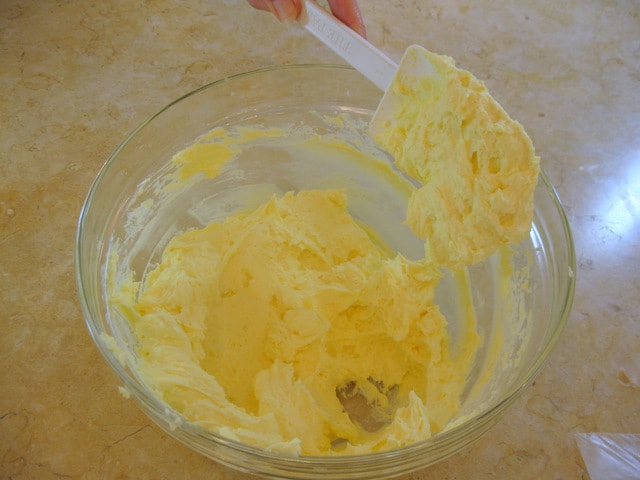 Yum.  But I want to make it a little more lemony.  So, add about 1 T lemon zest (or whatever amount gives you the lemoniness you are looking for!)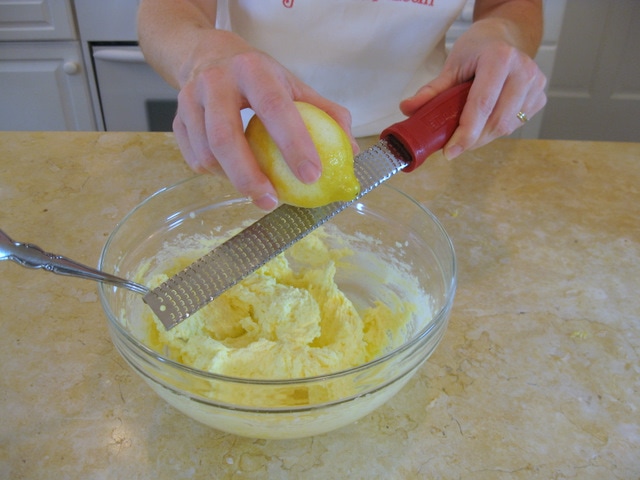 Now,  it's meringue time!  I love Martha Stewart's Swiss Meringue--it is delicious, light, and just the right amount of sweet.   We need:
4 egg whites
¼ teaspoon Cream of Tartar
1 Cup Granulated Sugar
Thermometer (I used a candy thermometer)
Heat resistant bowl (I used my Kitchen Aid mixing bowl)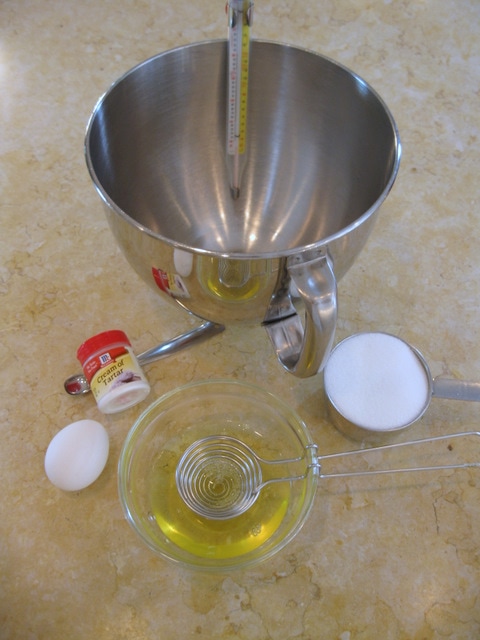 Combine above ingredients in your heat resistant bowl and place on top of a pot of simmering water.  Whisk constantly until mixture has reached 140 degrees.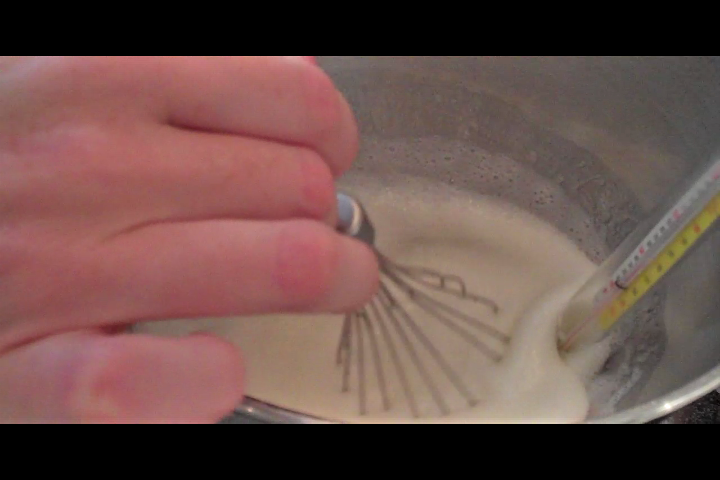 Move back to the mixer and beat, using the whisk attachment. Start on low speed, and then gradually increase to high as the mixture thickens.  Beat for approximately 10 minutes--feel the bottom of the bowl....when Meringue is cool, it's ready.  Think stiff, glossy, slightly curled peaks.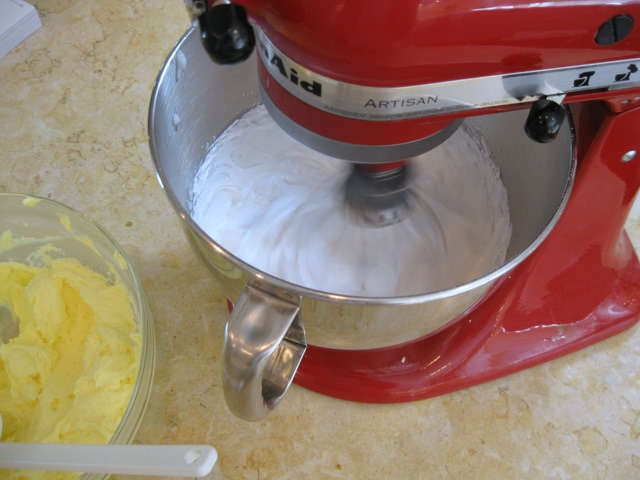 Like this...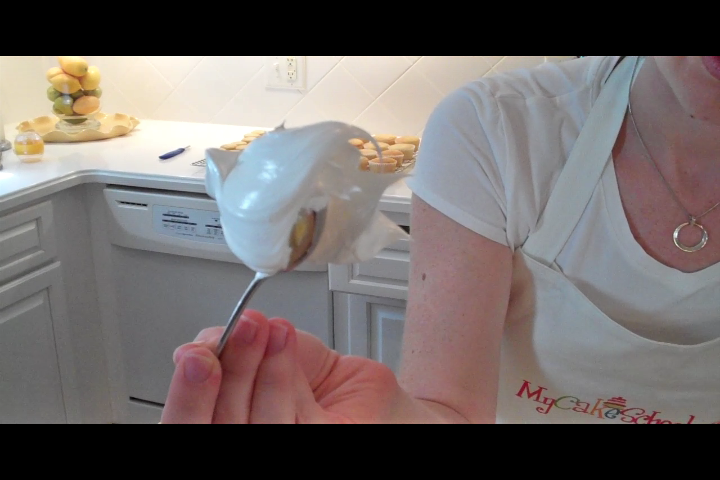 Now, let's inject our cupcakes with delicious lemon cream!  Actually, even better, do this while the meringue is mixing and mixing and mixing for 10 minutes.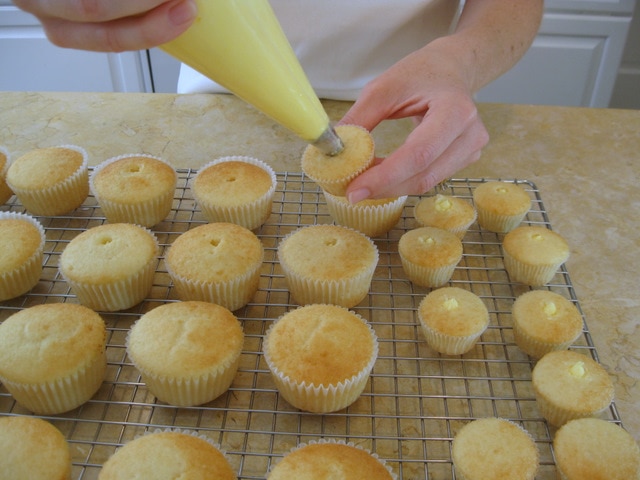 Now, frost your cupcakes as usual--make them swirly, spikey, whatever you like.  Meringue is fun.  And here's the part where I show off.....with my torch...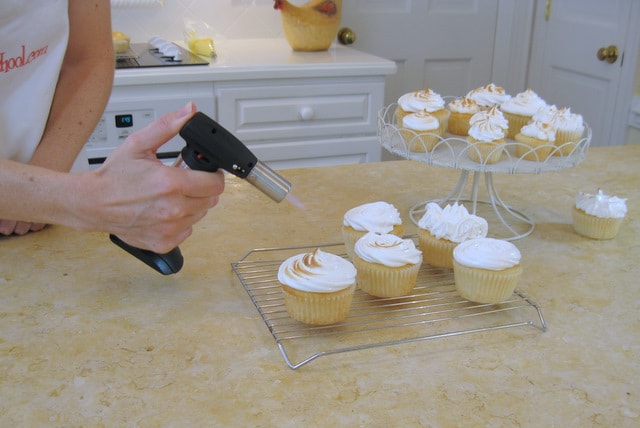 I LOVE the toasty effect.  The cupcakes are suddenly 100 times more fancy.  Because of the lemon cream, you'll want to refrigerate these in an airtight container.  If you are not using a perishable filling, they are fine at room temperature.  Now, let's look at the inside!  I ate this one. (and a few others after this one).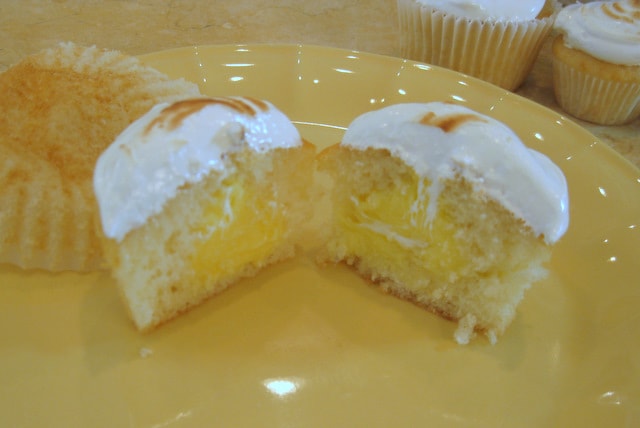 Now for a group shot--Don't they look pretty?   Put these on your "to-bake" list-- Everyone will love you for it!  (That is, if you share!)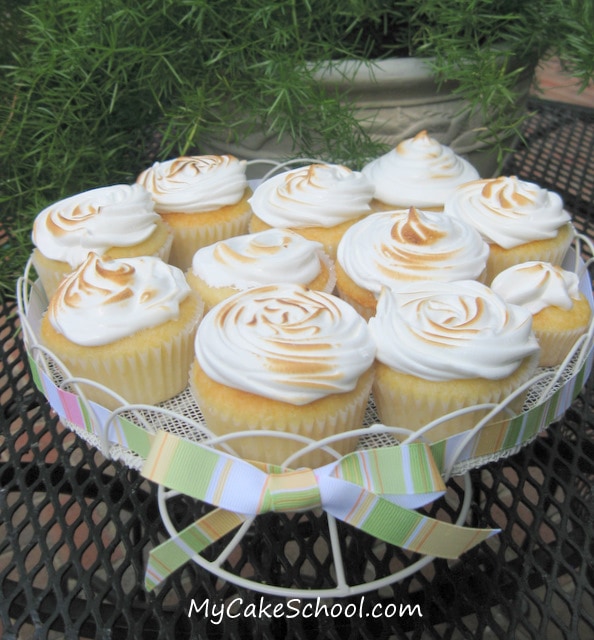 Happy Caking!