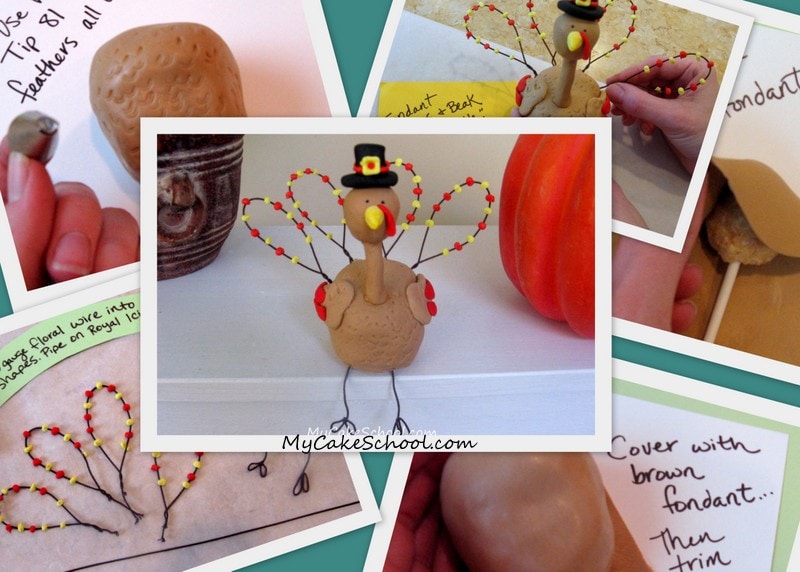 Hi everybody-- As I mentioned earlier in the week, I've been wanting to make a cute turkey topper!  If you need something cute to put on top of your Thanksgiving cake, or even as a cute centerpiece for a cupcake platter, keep reading.   (Even if you have no intentions of making a cute turkey topper...keep reading, it will be fun!..)
Let's get started!  Grab a box of Rice Krispies Treats (or any version of Rice Cereal Treat you can find).  My turkey is kind of big.  Modify amounts if you want a tiny turkey instead.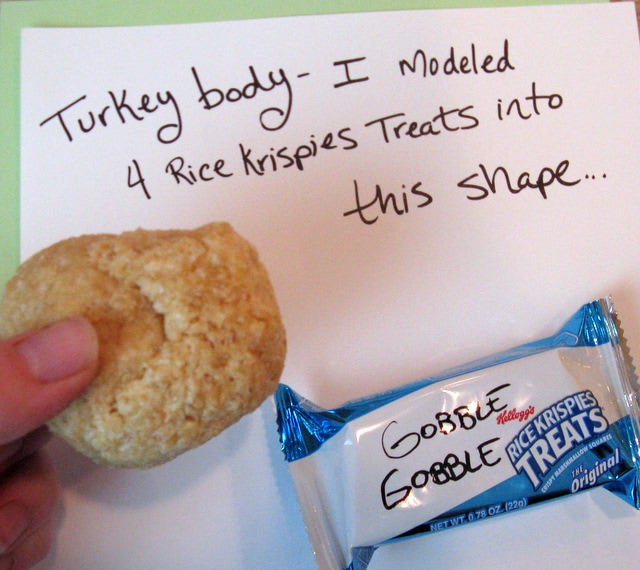 I coat my rice cereal body with a little shortening before applying fondant.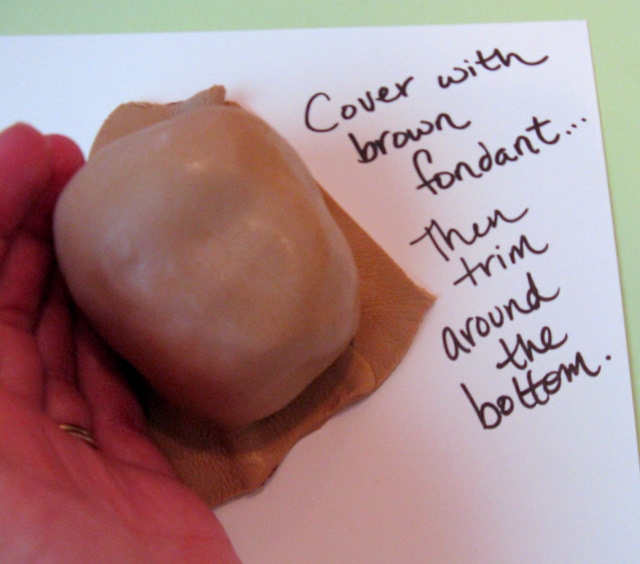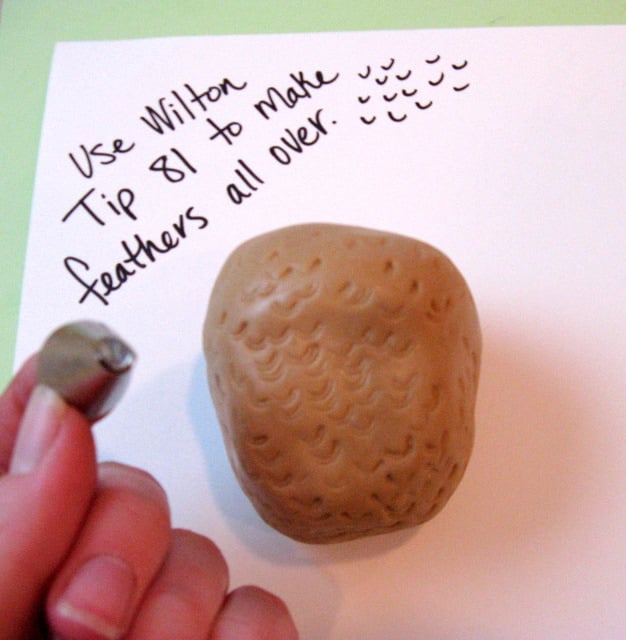 Now for the head and neck....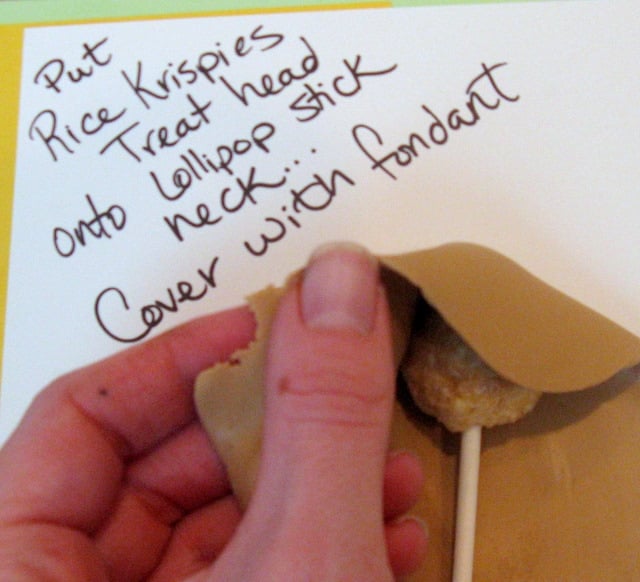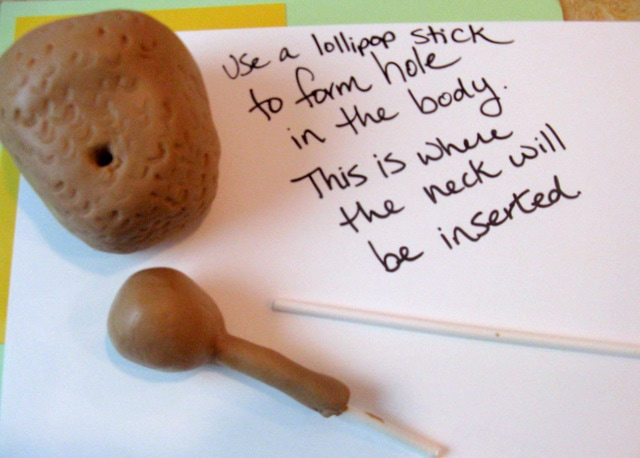 My favorite part!  (You can use any number of materials for feathers.  Gum paste feathers, royal icing feathers, and chocolate feathers are all other possibilites).  This method is just the fastest!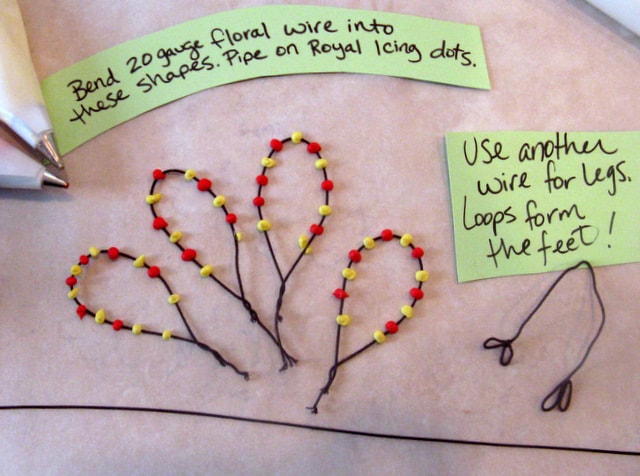 Push the feathers into the Rice Krispie Treats body.  They slide right in and stay in position.  (Whoever thought of using Rice Krispies Treats under fondant is my hero!)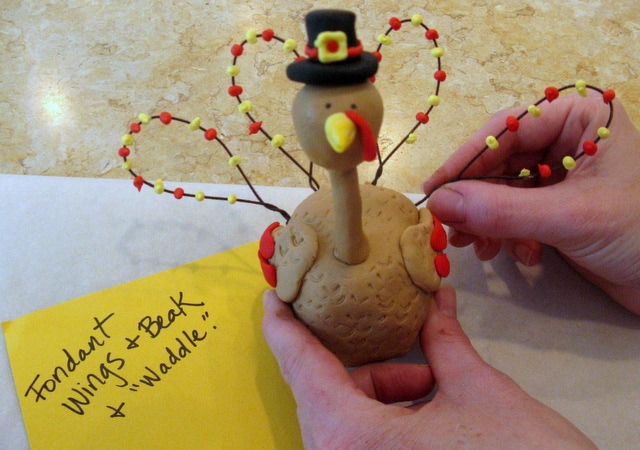 Now for the grand reveal!!  (I know, he should be on a cake....but I didn't have one ready.  Plus, this little bench seemed perfect.)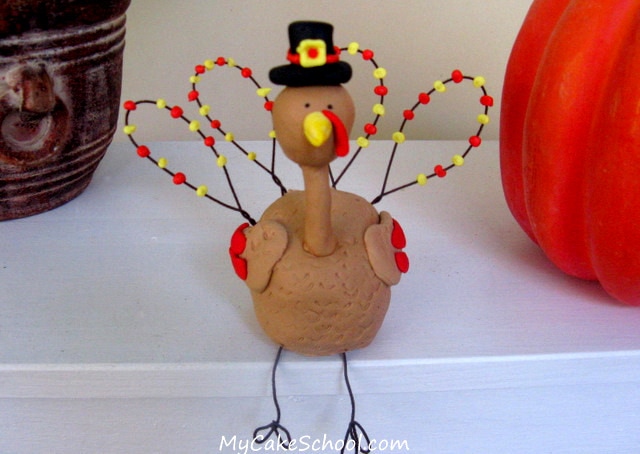 I hope you enjoyed this little tutorial!  Using the Rice Krispies, lollipop stick support for the neck and floral wire really sped things along.  I made him (and he was ready to pose for pictures) within 30 minutes.  (And that was including all of the photos that I snapped along the way) --  :0) --
Enjoy!