I absolutely LOVE carrot cake, and this amazing doctored cake mix recipe is moist, flavorful, and bursting with flavor!
If you love working with doctored cake mixes, don't let this carrot cake recipe pass you by! It may start from a simple cake mix, but there are so many delicious add-ins that it'll taste like you slaved in the kitchen for hours!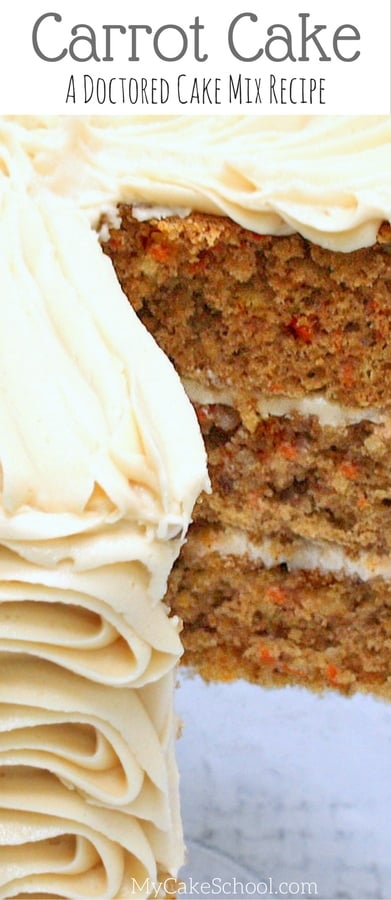 Our Carrot Cake -doctored cake mix recipe is simpler than making a carrot cake from scratch (we have an amazing scratch Carrot Cake linked below), but it's also more involved than just mixing up a Carrot Cake mix. In fact, we don't even use Carrot Cake mix for this recipe!
We love this doctored cake mix Carrot Cake version over simply preparing a boxed Carrot Cake mix because it has SO much more flavor from the addition of freshly shredded carrots, spices, coconut, pecans, and crushed pineapple!
We may trust the cake mix factories to create mixes for delightfully fluffy and flavorful cake layers, but there's just no substitute for the carrots and fruit needed to make this carrot cake shine! Trust us, the payoff is worth the extra bit of work!
Now, a word about the frosting. In my book it is a crime to frost a delicious carrot cake with anything other than luscious, dreamy, cream cheese frosting. It happens to be my FAVORITE thing.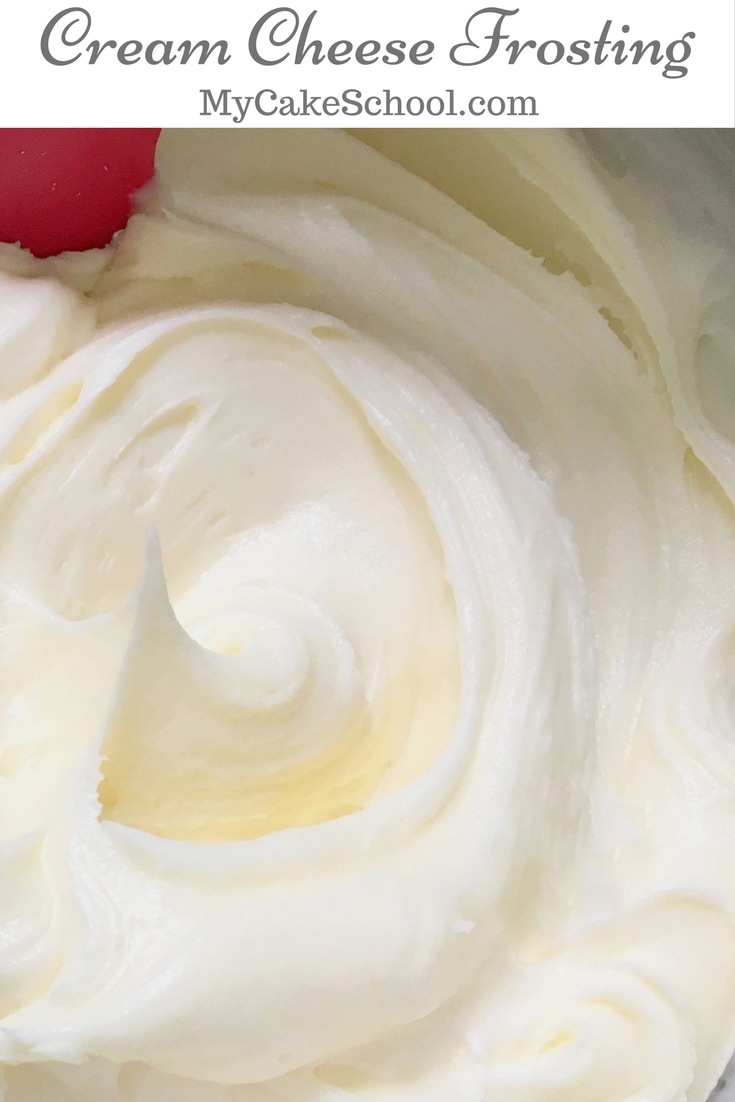 The cool and creamy tang of cream cheese frosting is the perfect complement to moist spiced carrot cake layers. We actually have two favorite Cream Cheese Frosting recipes on our site.
Our Pipeable Cream Cheese Frosting has a higher proportion of cream cheese and pipes beautifully. Our Classic Cream Cheese Buttercream Frosting is a bit softer. Both are amazing.
(*This Carrot Cake doctored mix recipe is not recommended for fondant due to the moistness that the pineapple & coconut bring to this recipe.)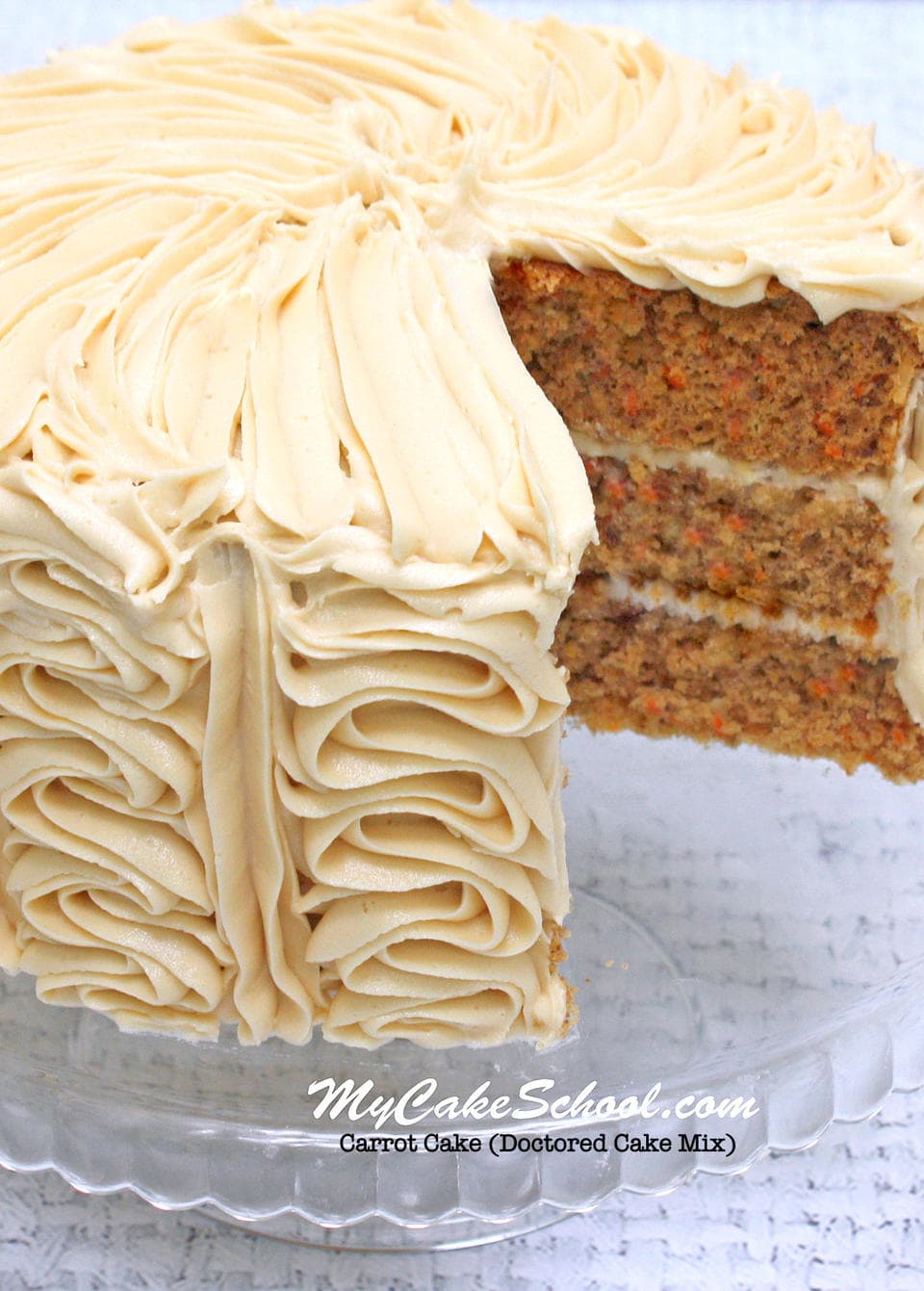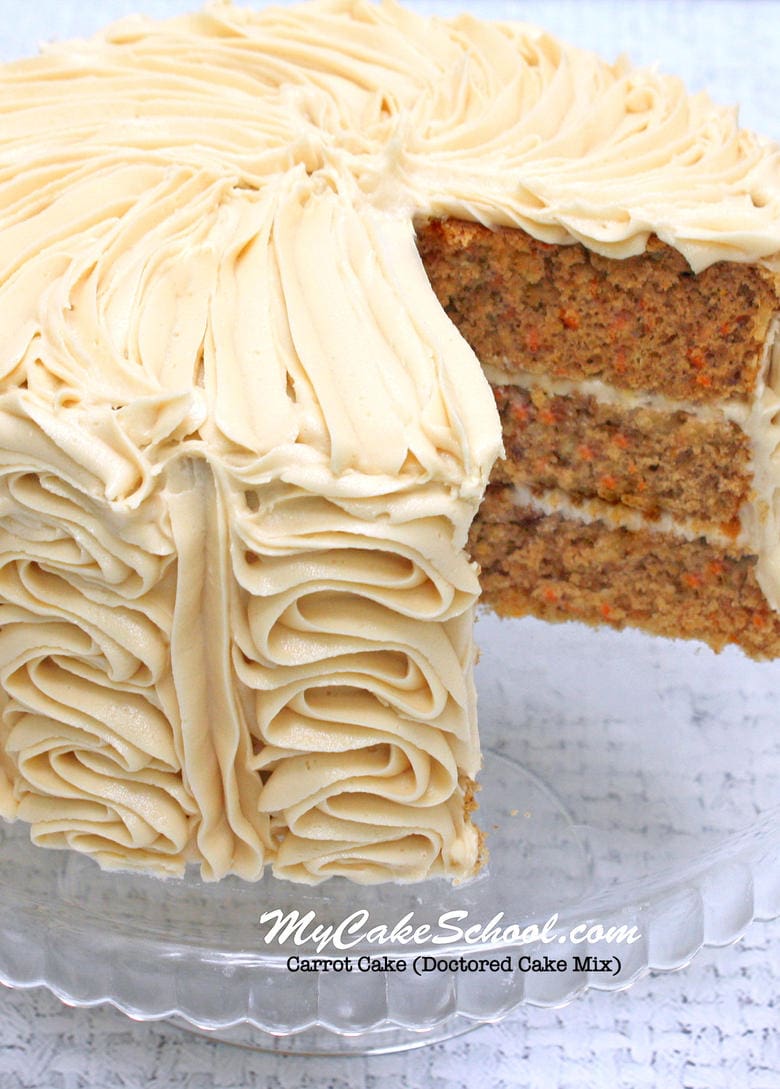 Carrot Cake ~Doctored Mix Recipe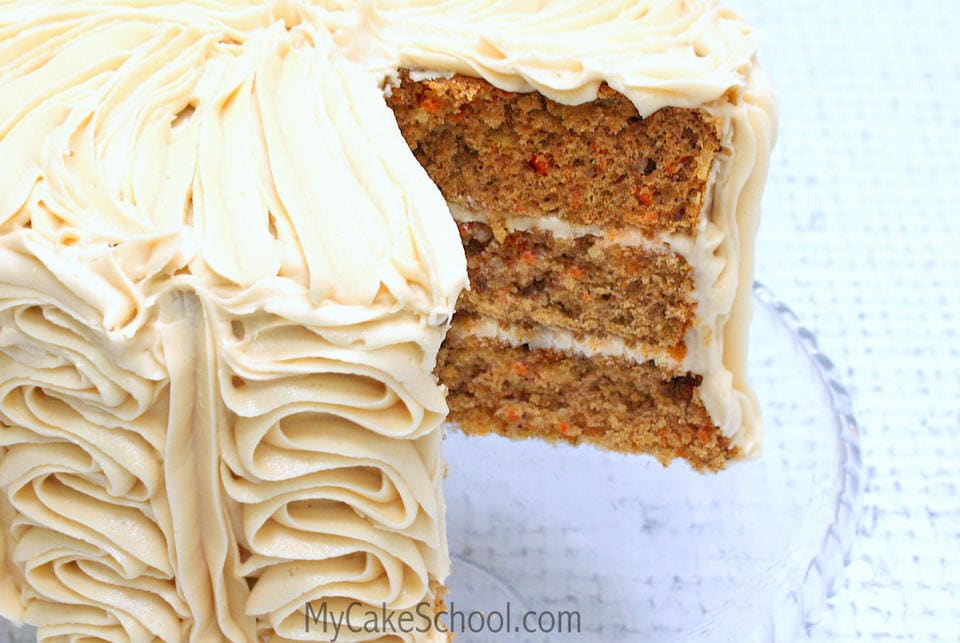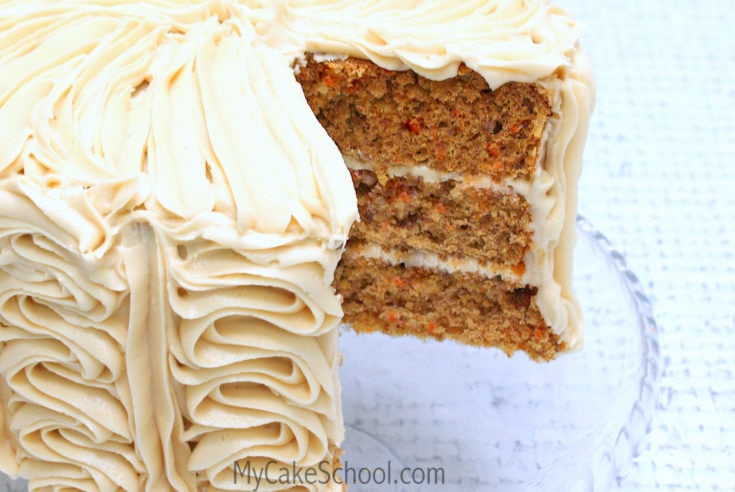 This moist and delicious Carrot Cake starts with cake mixes!
Ingredients
1 box spice cake mix
1 box white cake mix
Follow box instructions, substituting orange juice for half of the water.
1 teaspoon cinnamon
3/4 c. shredded coconut
2 1/4-2 1/2 cups carrots, grated fine
4 oz. crushed, drained pineapple. (We buy an 8 oz can of crushed pineapple and use about half) put in a strainer to let the excess juice drain out
1 cup chopped pecans.
Instructions
Preheat the oven to 325 degrees and prepare three 8 inch cake pans with shortening and a dusting of flour. Line pans with parchment or wax paper.

Mix cake mixes together according to box instructions. Then add remaining ingredients.

Bake at 325 degrees until cakes spring back when touched in the center.

This makes a lot of cake batter. You can bake up and freeze any extra layers, tightly wrapped, or you can half the recipe. If you half the recipe, I would use the spice cake mix rather than the white.
As I mentioned above, we also have an fantastic Carrot Cake Recipe from scratch! The add-in ingredients are similar to the the semi-homemade carrot cake version above.
We love carrots, pineapple, shredded coconut, and pecans in our carrot cakes! Such a heavenly combination of flavors and textures!! Ahhhh….
You can find our homemade Carrot Cake Recipe here: Carrot Cake Recipe from Scratch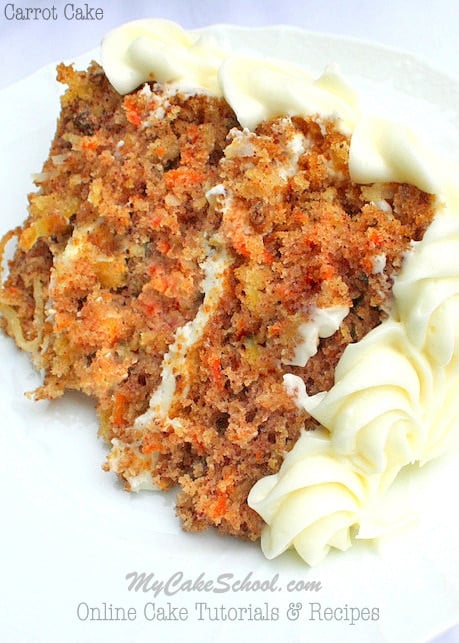 Thanks for stopping by! Don't miss our full collection of tried and true cake and frosting recipes in our Cake Recipes Section! Also, we'd love to share some free cake tutorials with you too! You can find them here: Free Cake Tutorials Section
*Finally, if you are interested in having access to our entire cake video tutorial section, cake forums, and more, you should consider becoming a member of My Cake School! You can find all of the details here: Joining Information – We'd love to have you!