How to Make Number & Letter Cake Toppers-Video
Learn how to make number and letter cake toppers in this free cake decorating video tutorial!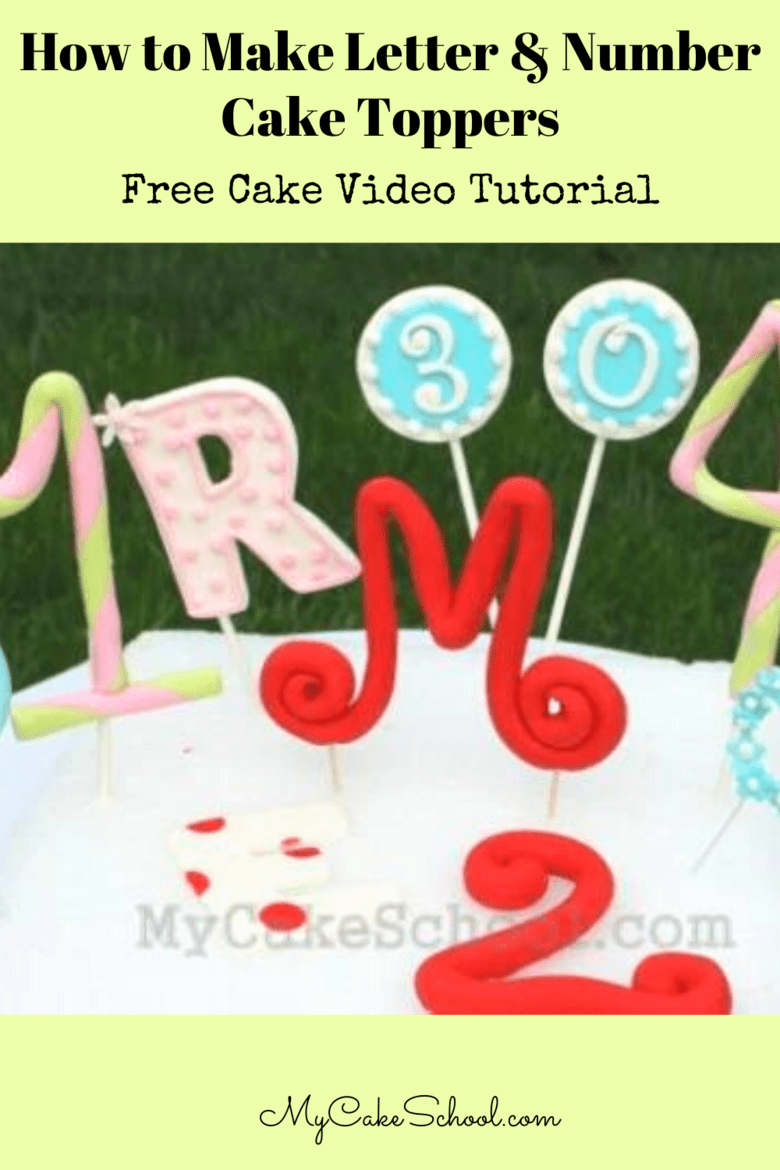 These number and letter cake toppers are a great way to instantly make a cake feel more special!
In today's cake tutorial, I'm sharing just a few examples of the methods that I use most often for creating letter and number cake toppers.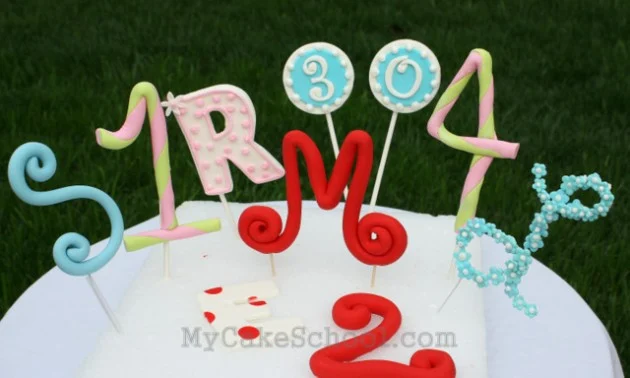 Should You use Gum Paste or Fondant for Cake Toppers?
I usually like to use gum paste for cake toppers, unless I'm making a red or black topper in which case I use colored fondant with a good amount of tylose powder kneaded into it.
Dry Times for Gum Paste Number and Letter Cake Toppers
It's a very good idea to make your gum paste numbers and letters a few days in advance---they may seem dry after a day if you are using gum paste, but if the number is thick, it will not be dry through and through, making it more prone to breakage.
I just love stand-up cake toppers for the added drama and height that they can give to a cake. Pick your favorite style and do some experimenting!
More Number and Letter Cake Toppers!
Many of our cake decorating video tutorials feature cakes with toppers similar to the ones that we demonstrated in this tutorial! Here are just a few favorites:
Flamingo Ruffle Cake (with 16 Topper)- Free Video
Cars and Trucks Cake Tutorial (with 3 Cake Topper)- Free Video
Topsy Turvy Cake with 16 Topper- Free Video