Today, I'm sharing several cute Easter cupcake designs! We'll show you how to make buttercream bunnies, ruffles, bird nests, chicks, and more!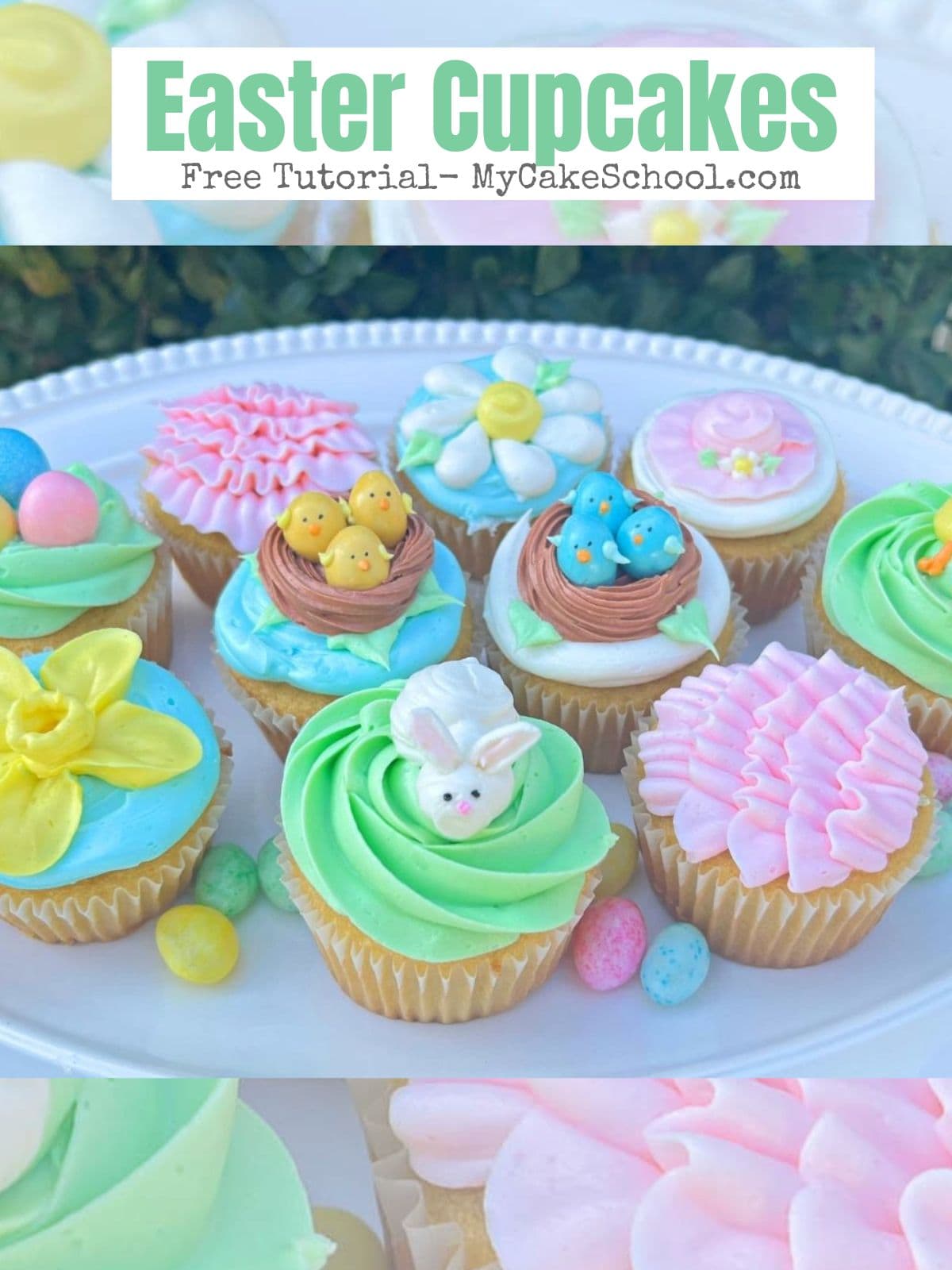 Materials:
We frosted our cupcakes with our classic vanilla buttercream frosting, but you can use any frosting that you like (as long as it holds it shape when piping!)
Bunny: Wilton Tip 12 for head and body, Tip 3 for feet, tail and nose, Marshmallow snippets for ears, toothpick dipped in black gel for eyes.
Ruffled Cupcakes- Tip 104
Chick- Yellow buttercream for body and Tip 12, accents with a Tip 3
Daffodil- Tip 104 for petals. Tip 3 or 4 for trumpet. I realized later that these should have 6 petals-- not that anyone would notice- but just in case you want to be technically correct ;0)
Easter Hats- Tip 104 for brim, Tip 12 for center of hat, and Tip 2, 3, or 4 for accents!
Bird Nest Cupcakes- Tip 12 for bird nest (brown buttercream), Peanut M&M or small pastel chocolate eggs for birds, Tip 3 (or similar) for beak and wings. Black food coloring pen for drawing on eyes.
We most often used a 1M for swirls or a Tip 12 for the base coat of frosting.
Consistency of Buttercream
This recipe makes a medium consistency buttercream. If you find that you need to thicken it up a bit, add additional powdered sugar. If you need to thin the consistency, add a bit of milk.
More Cakes for Spring!
We have so many cake tutorials that would be great for Easter and springtime. I'm listing a few below, but you can find a great roundup of favorites here: 60+ Easter Cakes and Tutorials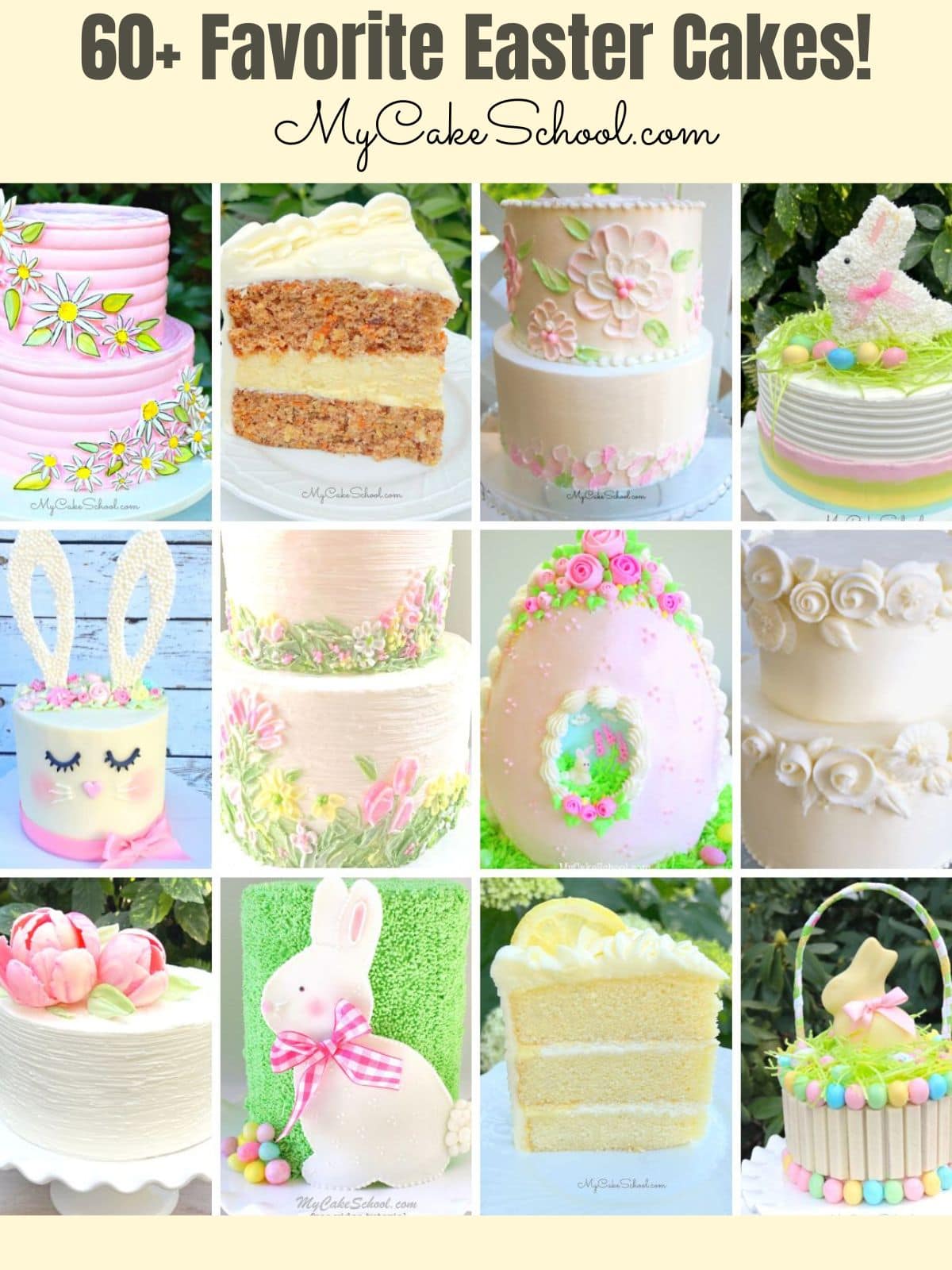 Enjoy the video!
Thanks so much for stopping by! If you give any of these spring cupcakes a try, we would love for you to leave a comment and photo below!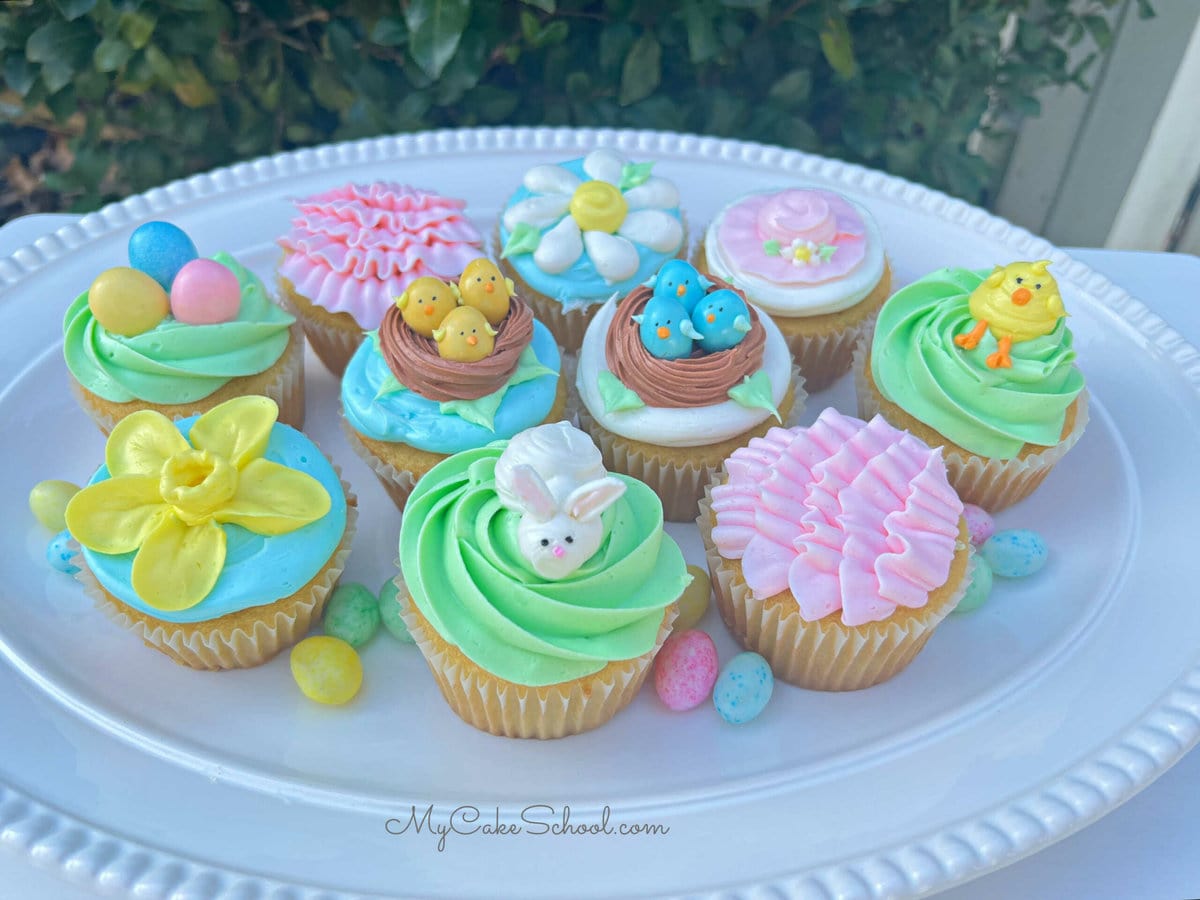 *A few of these Easter cupcake designs first appeared in a video tutorial that we made in 2011, but we decided that it was time for an update. We hope that you enjoy the video!