Tree of Hope for Breast Cancer Awareness~ Blog Tutorial
In honor of Breast Cancer Awareness Month, we've created a beautiful, simple, Tree of Hope Cake Design.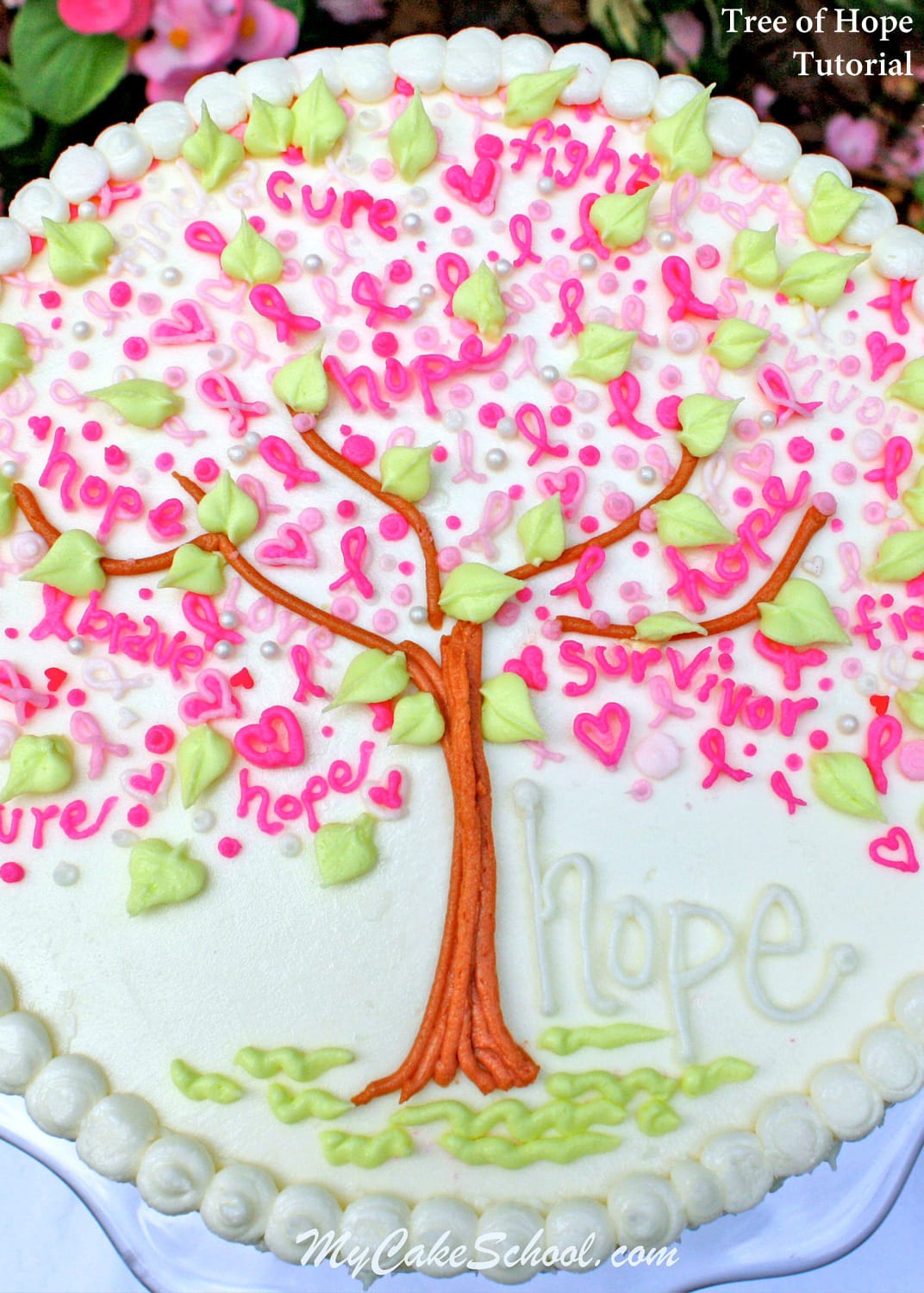 Today we've put together a cake design in honor of Breast Cancer Awareness Month. We have all been effected by breast cancer, whether personally or through a loved one.
How to Make a Tree of Hope Cake
Today's cake design is simple, but highlights the hope that we all hold for a cure.
For those of you who are looking for cake ideas for various fundraisers and events this month, I hope you find our tutorial helpful!
First, I started with an 8" strawberry cake, frosted with vanilla buttercream. Smooth your frosting however you'd like, (I used the "Viva paper towel method".)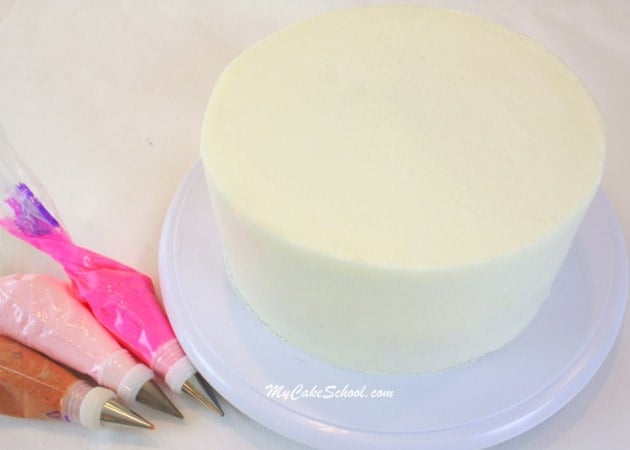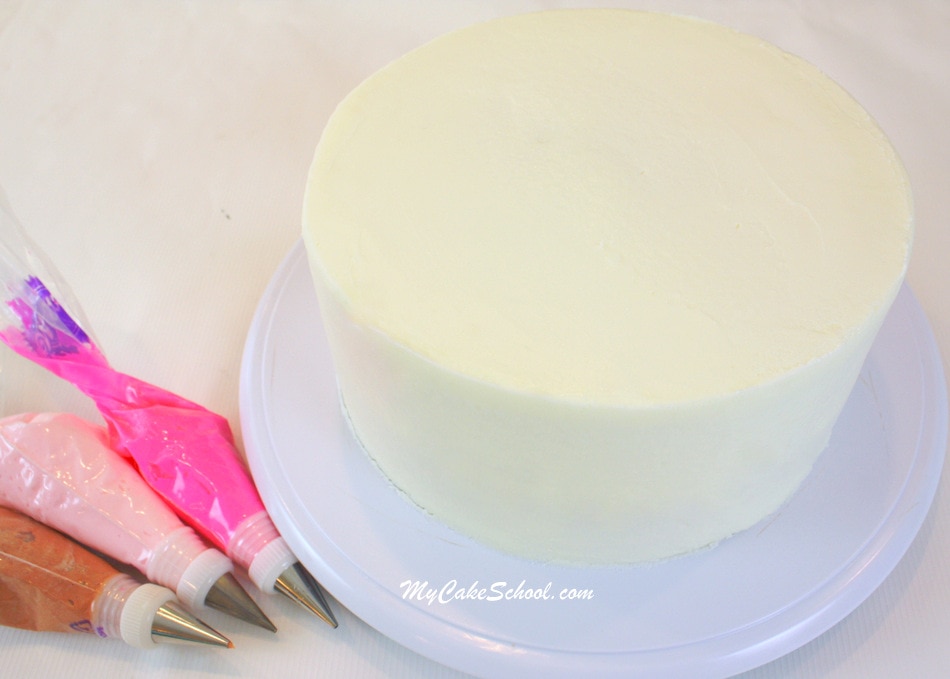 I tinted my frosting with Americolor Deep Pink, Wilton Rose, and Americolor Chocolate Brown. Using a Wilton piping tip 2, I piped a tree trunk in the center of the cake. I basically started with an outline of the trunk.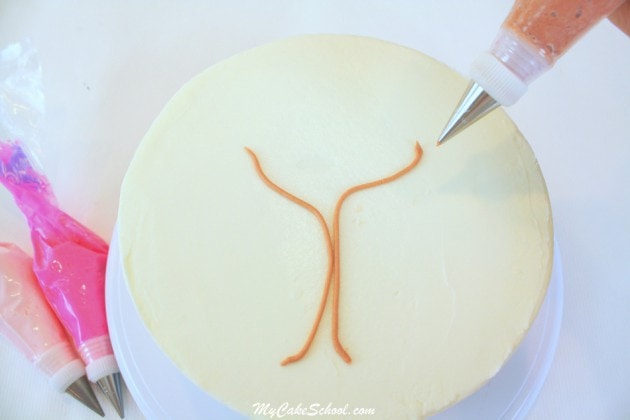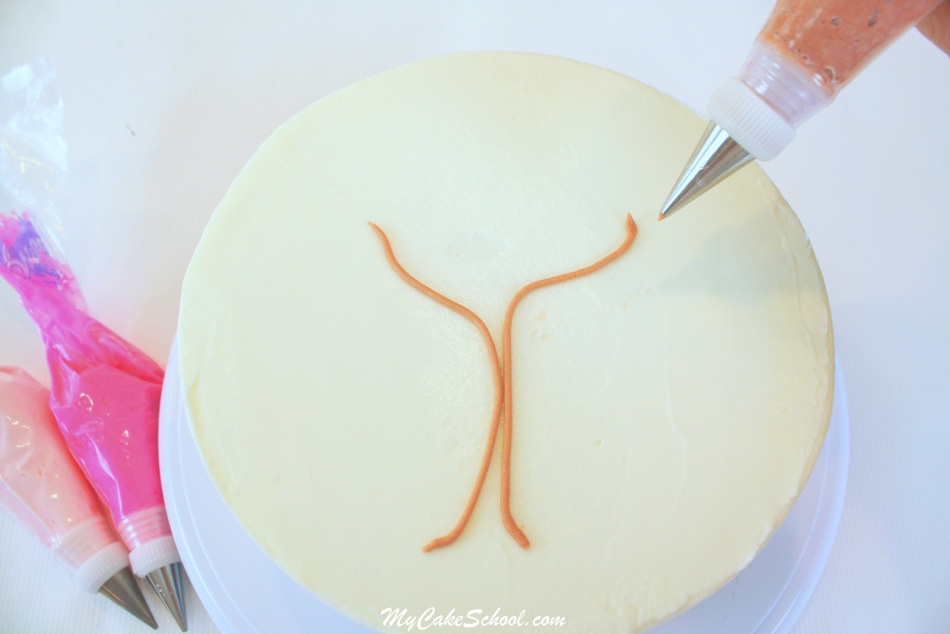 I filled in the trunk with more piped strands of frosting to give the tree more texture. Next, I piped pink ribbons for Breast Cancer Awareness all over the cake in various shades of pink.
Any small round tip will do, but I used a Wilton 2.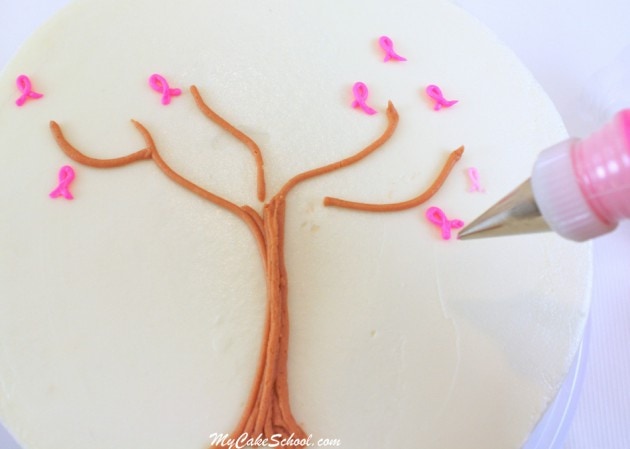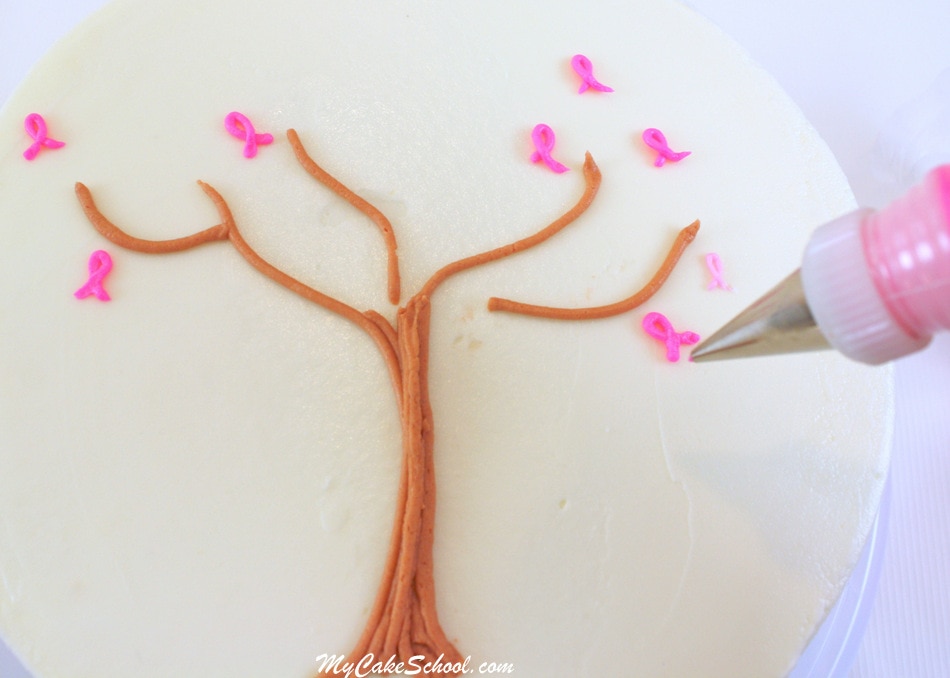 I also filled in the tree with words that I associate with breast cancer. Words like "hope", "fight", "find a cure", "survivor", etc.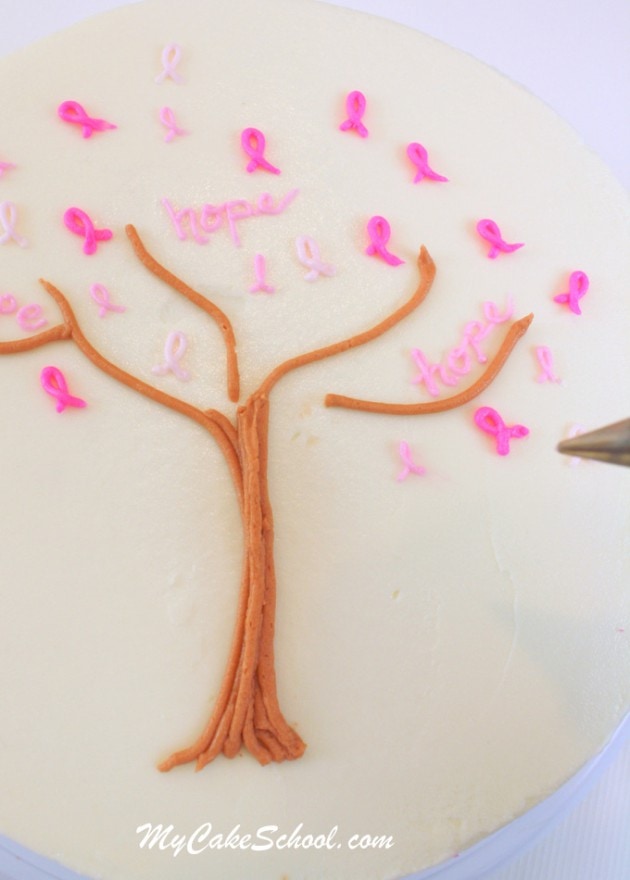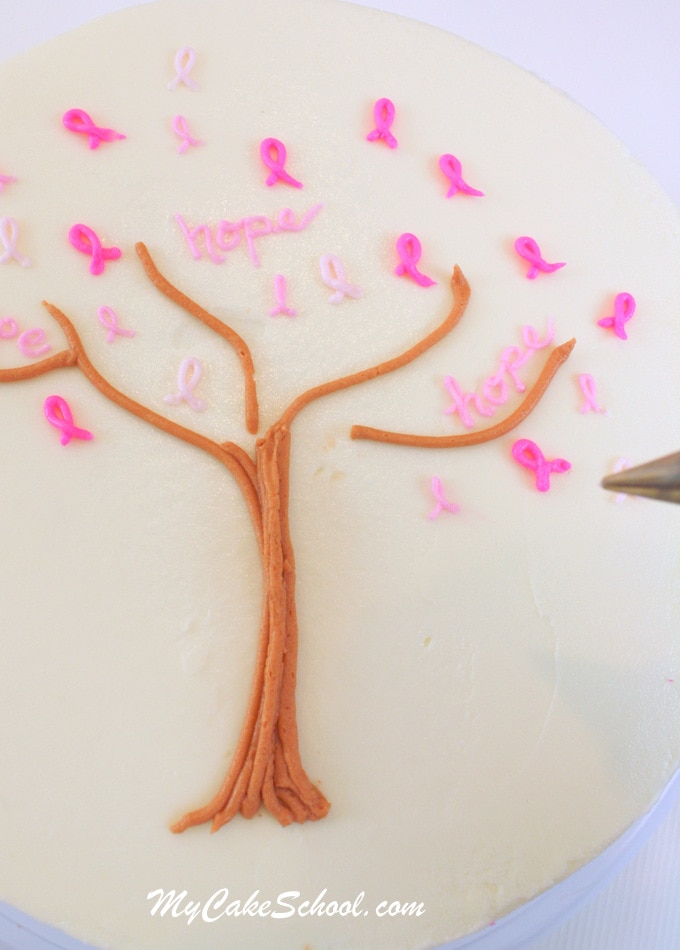 I continued to fill in our tree, with words, ribbons, hearts, dots, etc. and finally I decided to sneak in some leaves too.
For the leaves, I used a Wilton leaf tip 352. The buttercream for my leaves was tinted with Americolor Electric Green.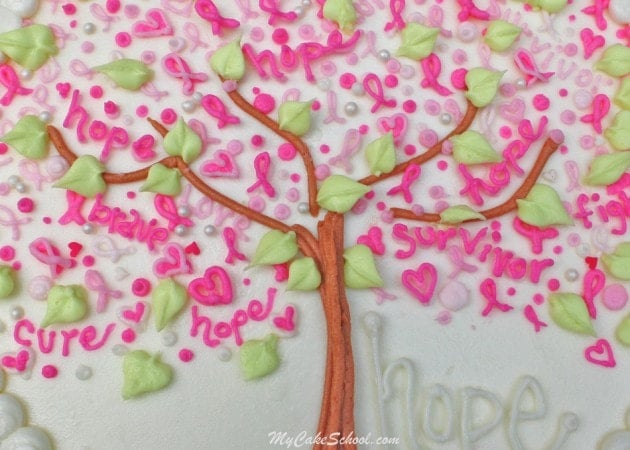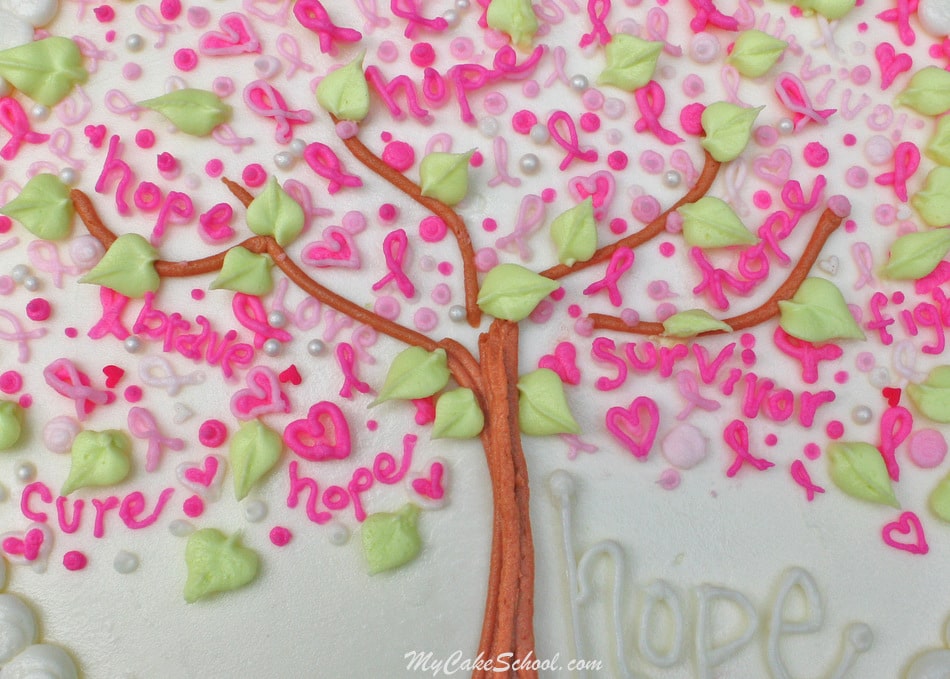 Around the sides of the cake, I continued piping words that I associate with Breast Cancer Awareness. This is similar to a design I've done in the past...I like the white on white. It doesn't distract from our tree, but adds more meaning to or design.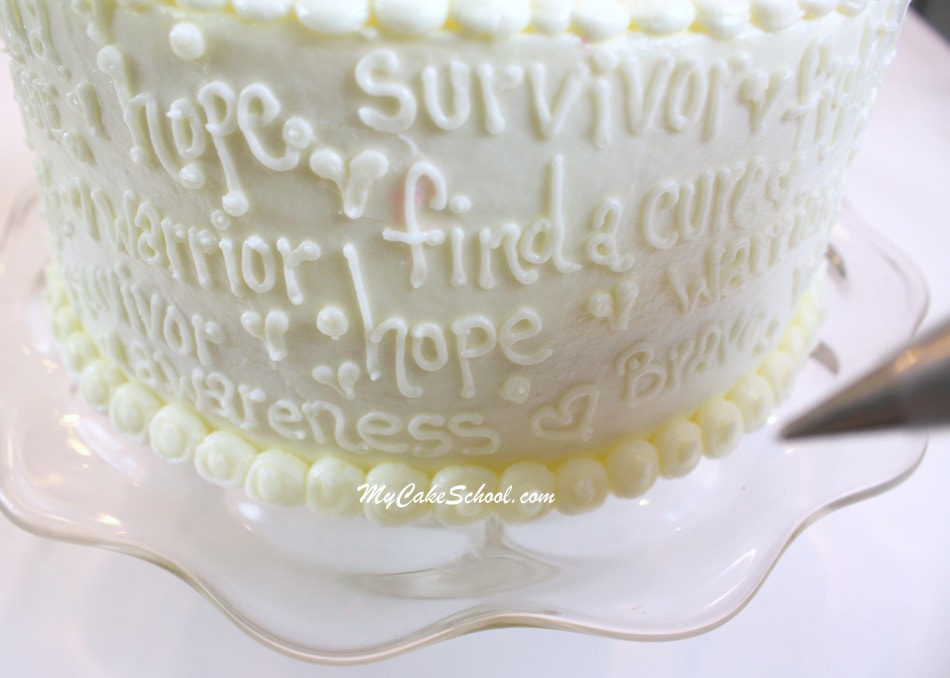 I added a ball border using a medium sized round tip (Tip 10), and I added the word "hope" in white using a Wilton tip 2.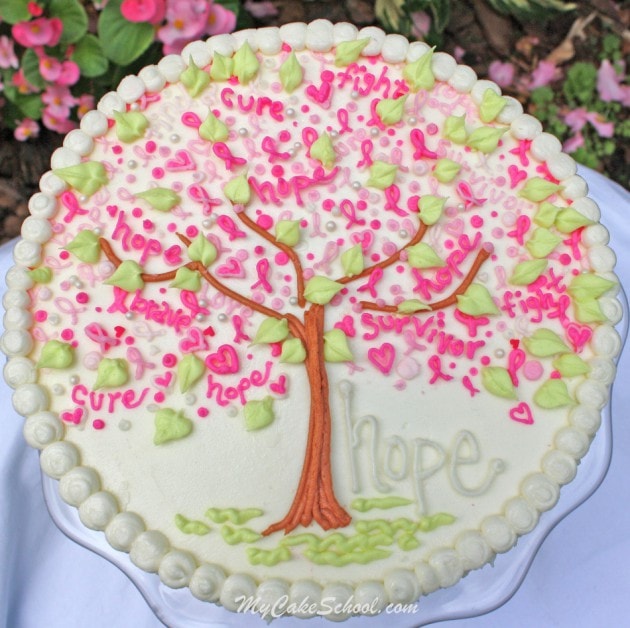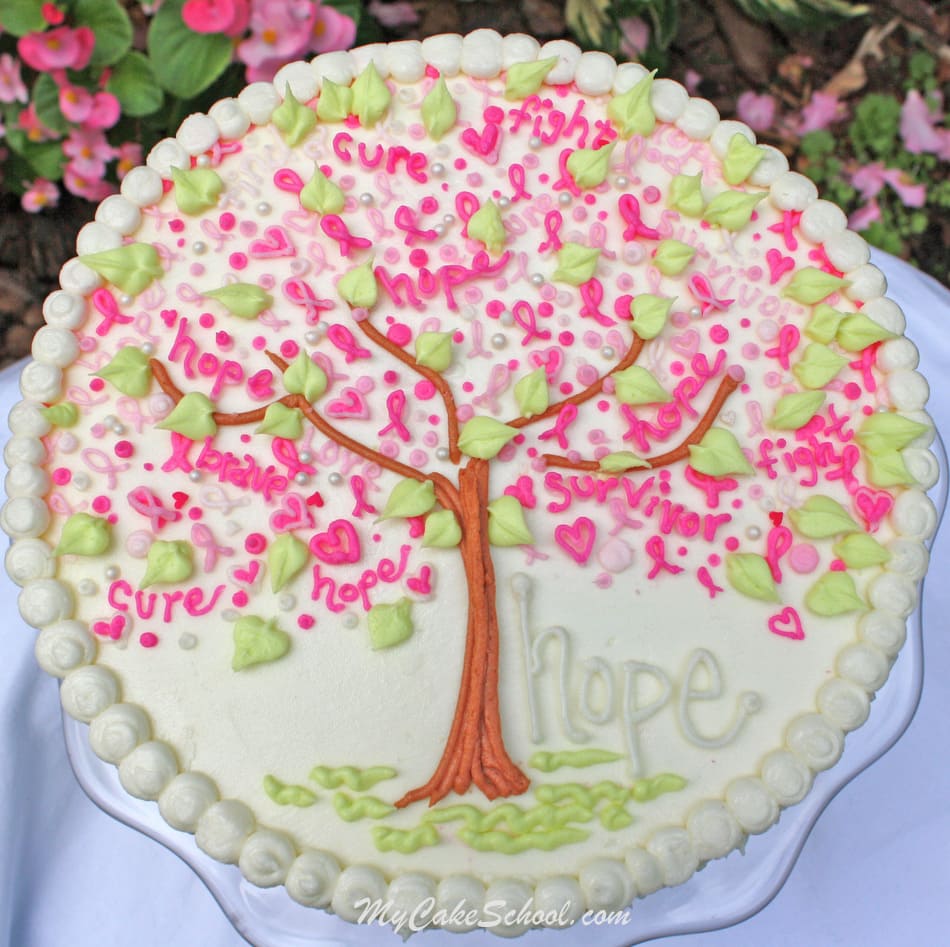 I hope that you enjoyed this tutorial! Here's a final shot, revealing our strawberry cake on the inside. Pink!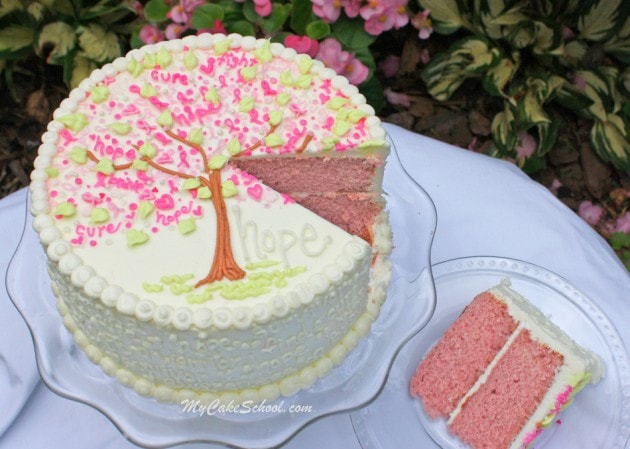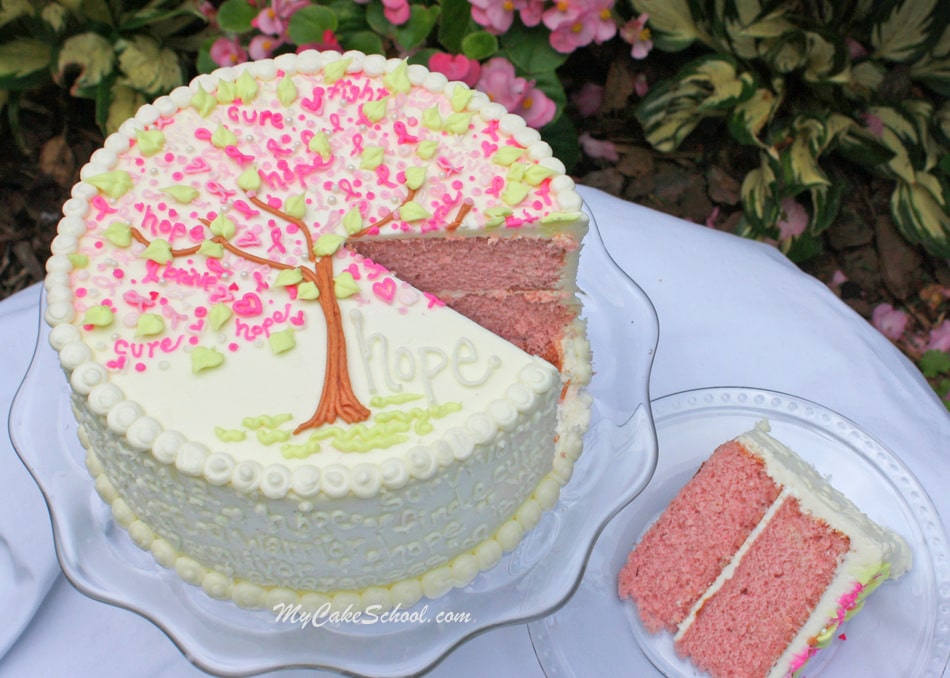 Thanks for joining us, we hope that you enjoy this Tree of Hope cake design.