Today's Springtime Bunnies Cake is just too cute not to make at least once!
These sweet and simple cake toppers are the perfect way to decorate your springtime and Easter cakes!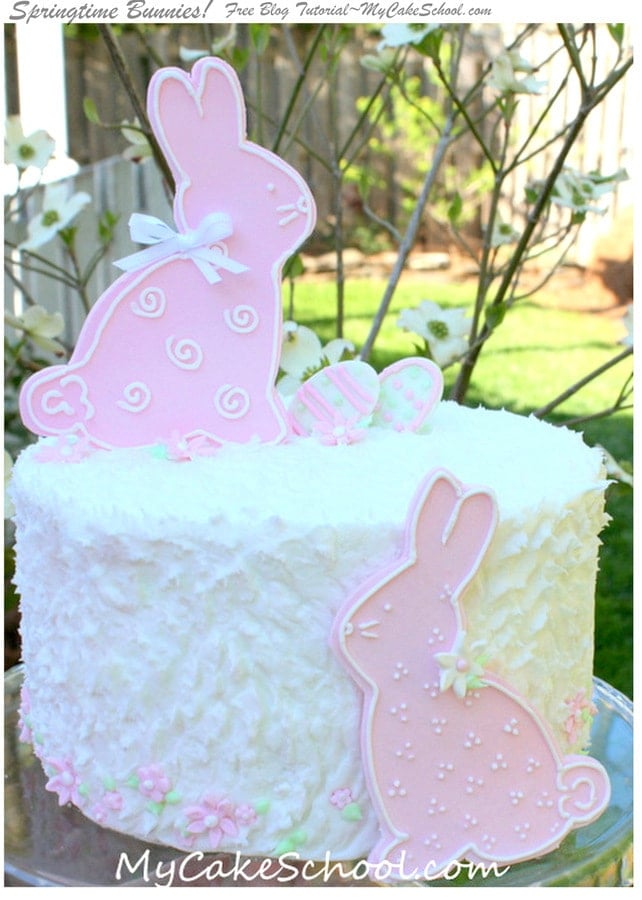 How to Make this Springtime Bunnies Cake
Let's get started!
First, we need two bunnies for our design made from either gum paste or fondant with tylose powder kneaded into it.
After searching for and finding a bunny cookie cutter in my "springtime cutter bin", I realized that it looked nothing like a bunny-- or if he was a bunny, he was horribly underfed. Nobody wants a skinny bunny on their cake! I took matters into my own hands & decided to draw a bunny template of my own. Here's my template.....big bunny !
Next, I rolled out my gum paste. (You can also use fondant but I still prefer to knead in a little tylose powder to strengthen it & speed up the dry time.) -- I rolled it to ¼" thickness & cut out my bunnies.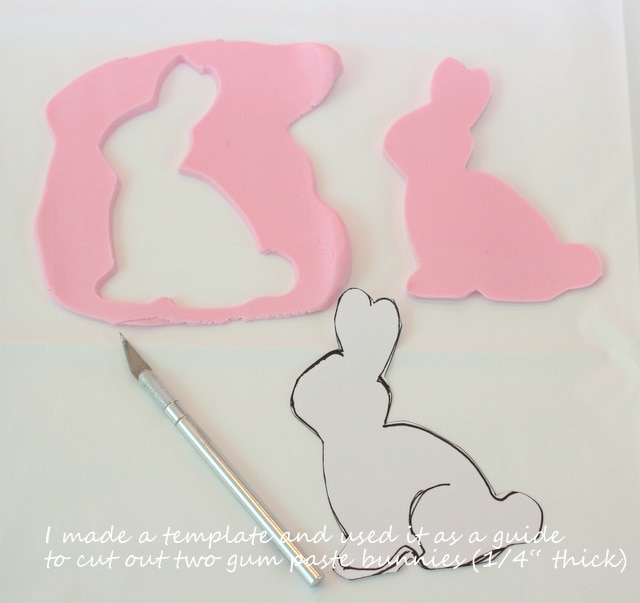 Let your bunnies dry for a few days until firm. Then flip over one of them and attach a lollipop stick to the back with a strip of lightly dampened fondant. It will be ready to use within 30 minutes.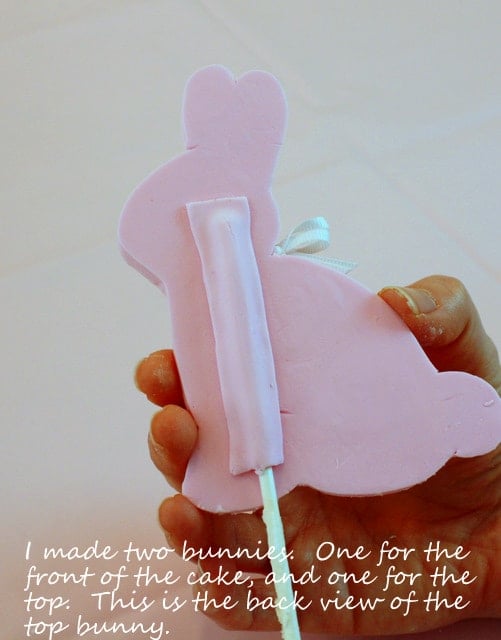 Let's add some cute designs with royal icing! (You can also use a crusting buttercream for the piping, you just have to be careful not to smear it when handling). Royal icing dries much firmer.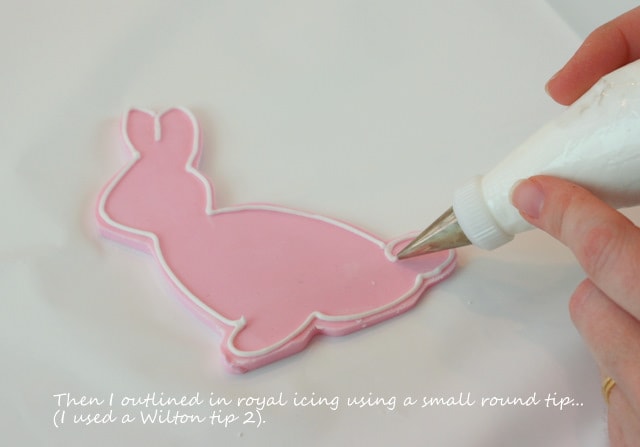 Texturing the Buttercream Frosting
Now for the best part... the cake!! I frosted our cake with Fluffy Vanilla Buttercream.
Then, I used my small offset spatula to get it pretty smooth, and then decided to go back and "mess it up" --only, in a more controlled, elegant way!
For this textured look, I just tapped the end of my spatula all over the icing until it had a nice, fluffy, almost coconut look!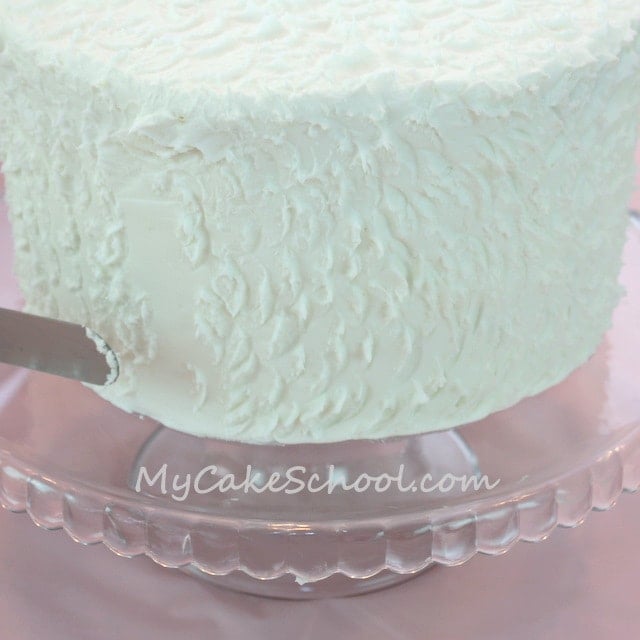 I added a few fondant flowers, attached a little bow & fondant flower to their necks with a dot of royal icing, and at the last minute, popped on a couple of flat, fondant eggs that I had dried earlier for another project (with royal designs.) --
Our Springtime Bunnies Cake is finished! I love the little dogwood tree in the background too ;0) -All in all, this is a simple cake with really sweet results! We hope that you will give it a try! If you do, make sure to leave a comment and photo below!
More Bunny Cakes
We've made so many bunny cakes over the years! Here are a few more of our favorites! These are all free cake tutorials:
Cute & Easy Bunny Cake Video Tutorial
Here is a complete roundup of our favorite Springtime & Easter Cakes: 60+ Easter Cakes and Tutorials!