White Cake (Doctored Box Mix)
This moist and delicious White Cake (doctored box mix) recipe has a wonderful flavor and fluffy texture, making it PERFECT for both cakes and cupcakes.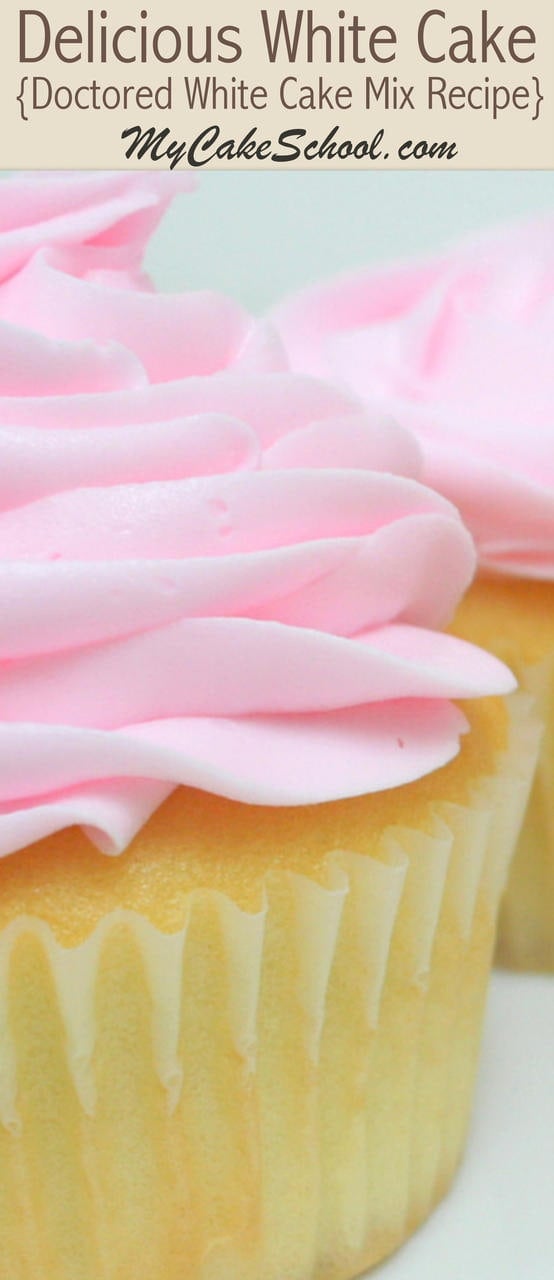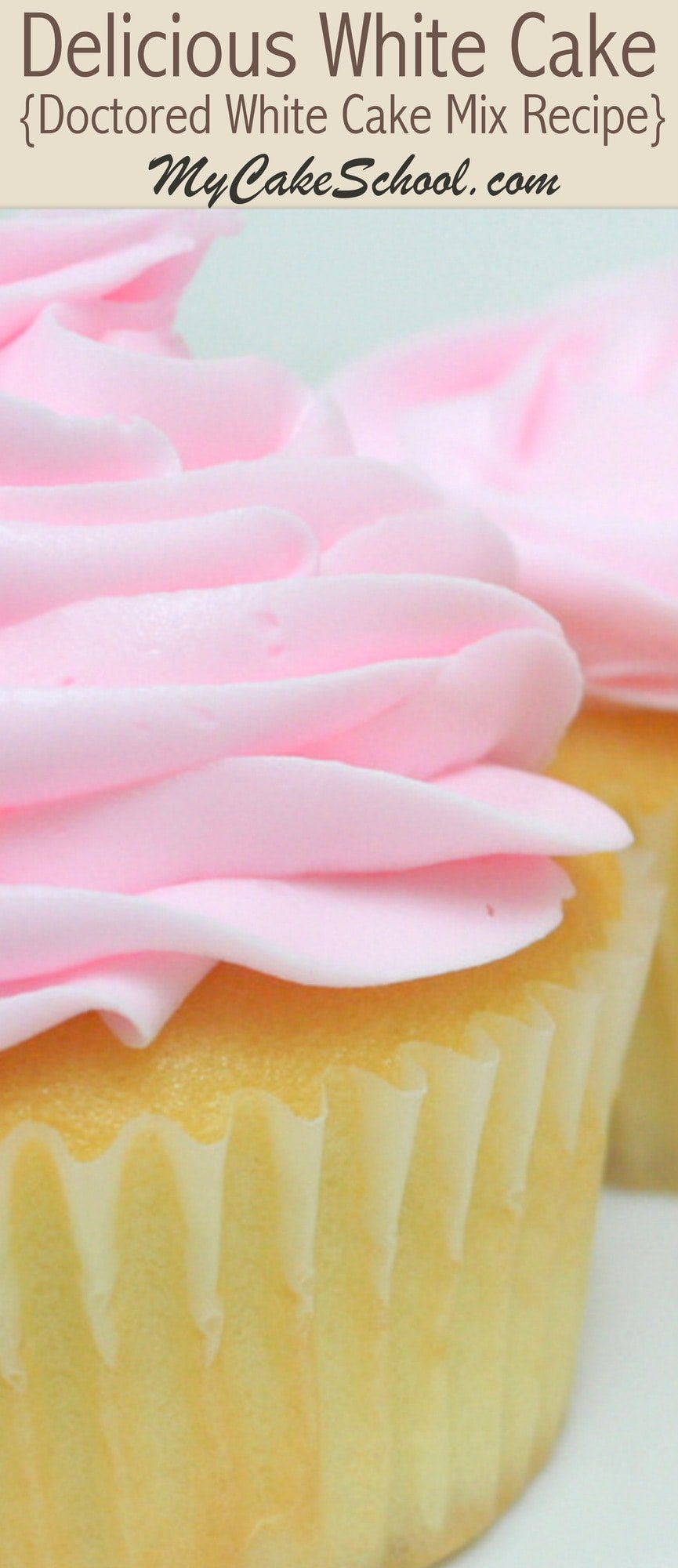 We have quite a few fabulous doctored cake mix recipes on our site, which have all of the convenience of using a standard cake mix recipe, but with a few extras that make ALL the difference in flavor and texture.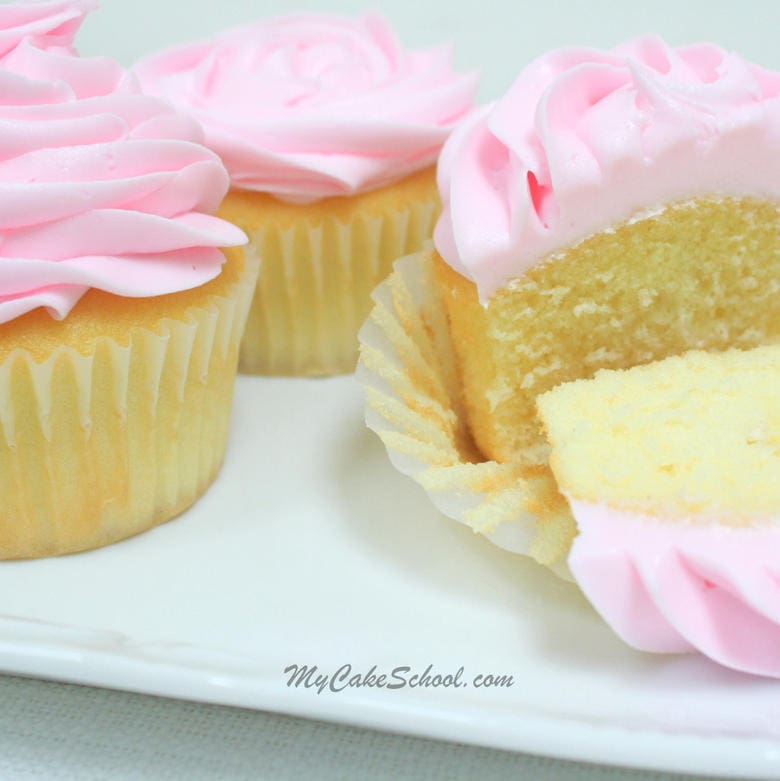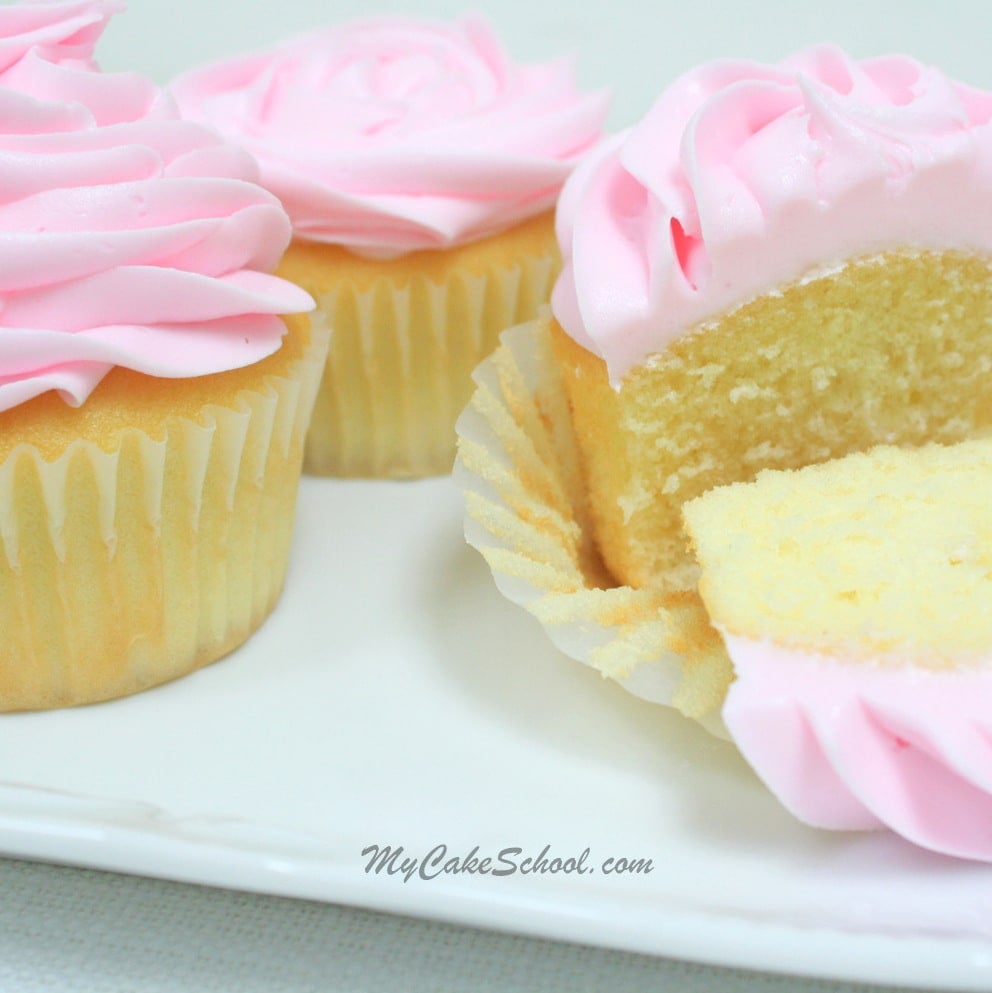 I hope to one day have a scratch version and doctored cake mix version for each of our cake recipes. We're off to a good start!
This particular recipe has a "secret" ingredient. Nobody would ever guess, but a dollop of mayonnaise (2 tablespoons if we're being exact) lends an unmistakable boost of moisture to this cake!
I promise that you cannot taste it, but that added bit of fat really does make a difference! It'll be our little secret.
White Cake (Doctored Box Mix)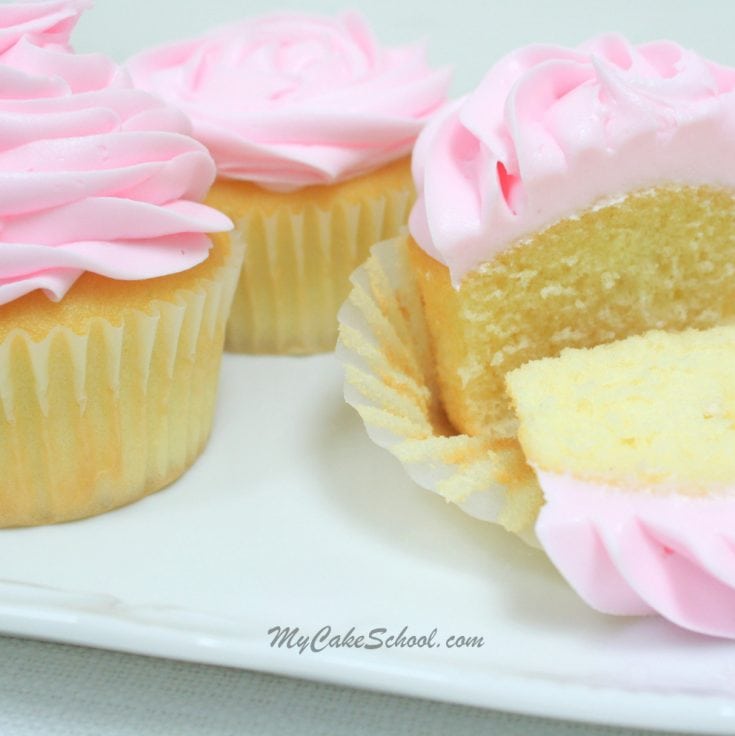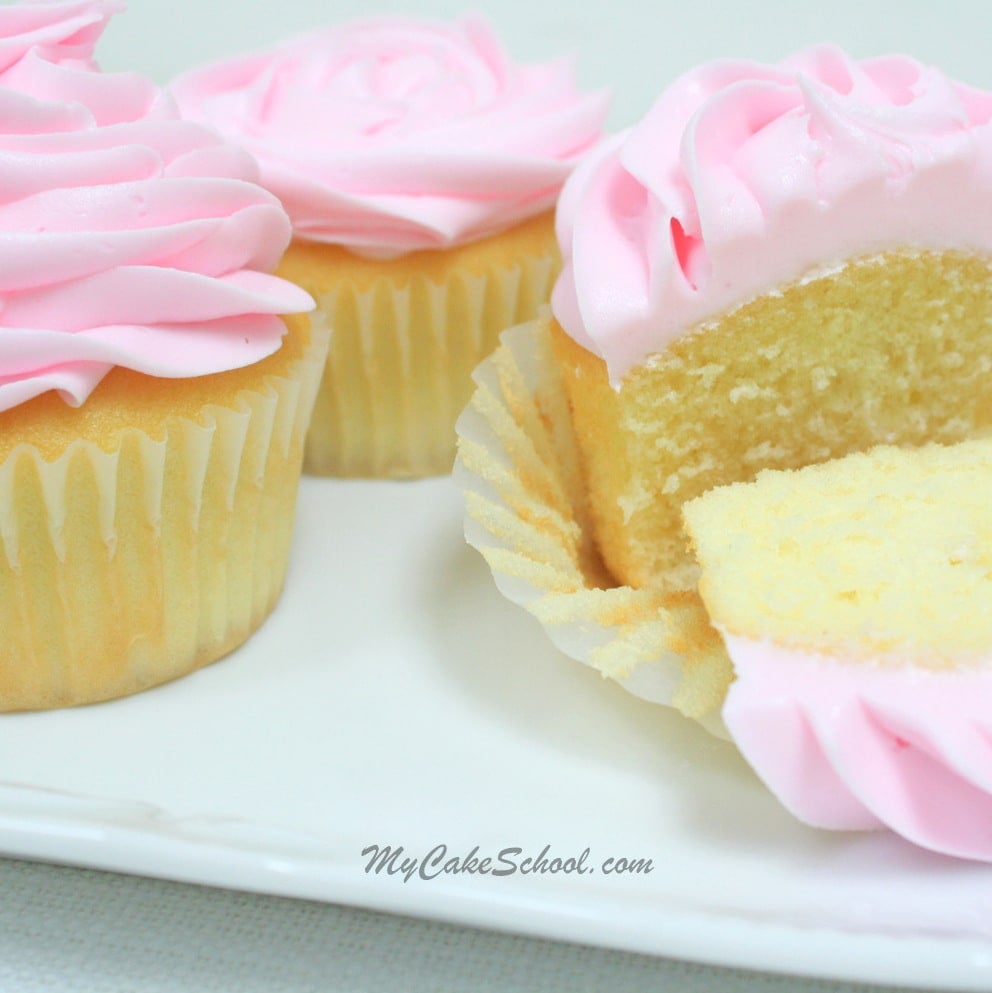 This doctored White Cake Mix recipe is so delicious, fluffy, and perfect for baking up cupcakes and cake layers!
Ingredients
1 box White Cake Mix ( I use Duncan Hines Classic White 15.25 oz. cake mix)
Ingredients as listed on the box (water, eggs, and oil)
5 Tablespoons all purpose flour (34g)
2 Tablespoons Mayonnaise (We use Hellman's (full fat) )
1 teaspoon Vanilla
⅛ teaspoon almond (or imitation almond) extract (optional)
Instructions
Preheat oven to 325 F
Sift cake mix into mixing bowl. (Sifting improves the texture)
Add ingredients according to box instructions
Add vanilla, almond, flour and mayonnaise
Mix all ingredients for 2 minutes on medium speed.
Leftover batter can be refrigerated for up to one day.
Pour into 2 greased and floured 8" pans and bake at 325 degrees for 25 to 30 minutes or until a toothpick inserted in the center comes out clean or with just a few crumbs
*Also works well for cupcakes! For cupcakes, bake at 350 degrees for 18 to 20 minutes or until a toothpick inserted into the center comes out clean or with just a few crumbs attached.
I have another secret for a super moist cake that I want to share with you. I do this step whenever possible for both scratch cakes as well as doctored cake mix recipes.
Wrapping & Freezing the cakes while still warm makes them extra moist!
After removing your cakes from the oven, allow them to cool for 5-10 minutes and then while the cakes are still warm, wrap them with a layer of plastic wrap, then aluminum foil, and place into the freezer.
(We often place the cake layers on aluminum-foil wrapped cake boards for stability so that we don't have to worry about them becoming misshapen.)
Whether you freeze your cakes for a few hours, or a few months, I guarantee that they will taste ultra moist. They key is wrapping them while warm, so that the steam/moisture becomes trapped and works it's magic!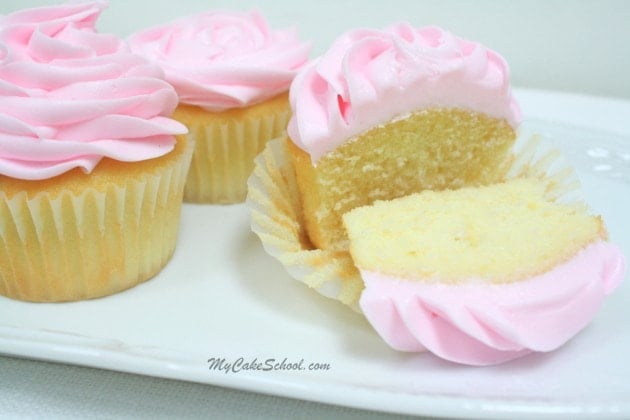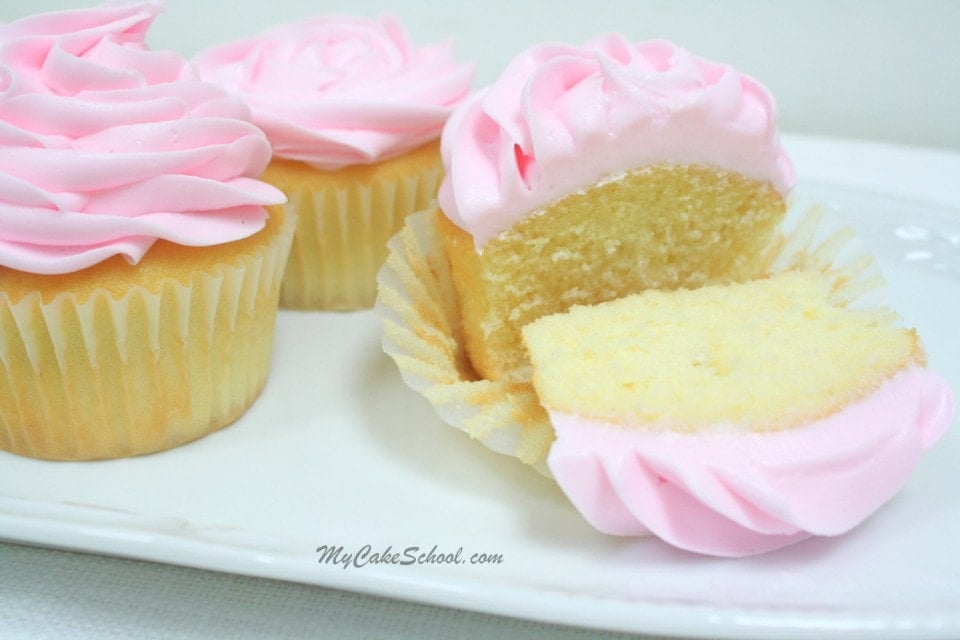 Can this recipe work with fondant?
*The "fluffy factor" of this White Cake recipe makes it less than ideal for covering with fondant. It could *possibly* work if the filled, unfrosted cake is fully settled for several hours and covered with a sturdy base coat of ganache frosting...but I wouldn't recommend it.
The softer the cake, the more likely it is to settle, and the added weight of the fondant makes it even more likely to bulge.
Looking for a sturdier White Doctored Cake Mix?
This is my preferred doctored cake mix recipe for white cupcakes since they bake up nice and fluffy.
However, for layer cakes, I also love this White Almond Sour Cream Cake recipe which is a bit denser! It is also a great choice if covering a cake with fondant.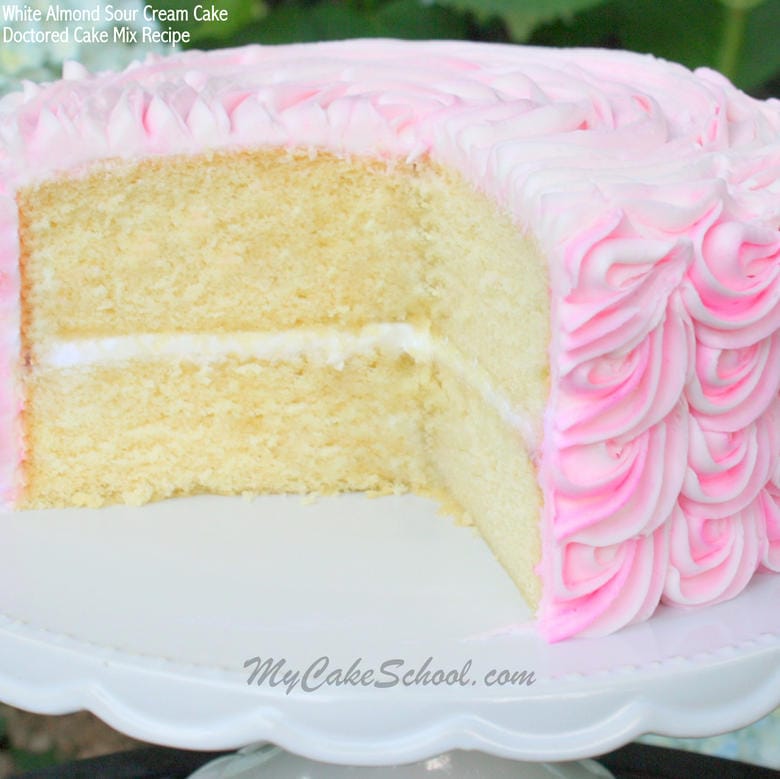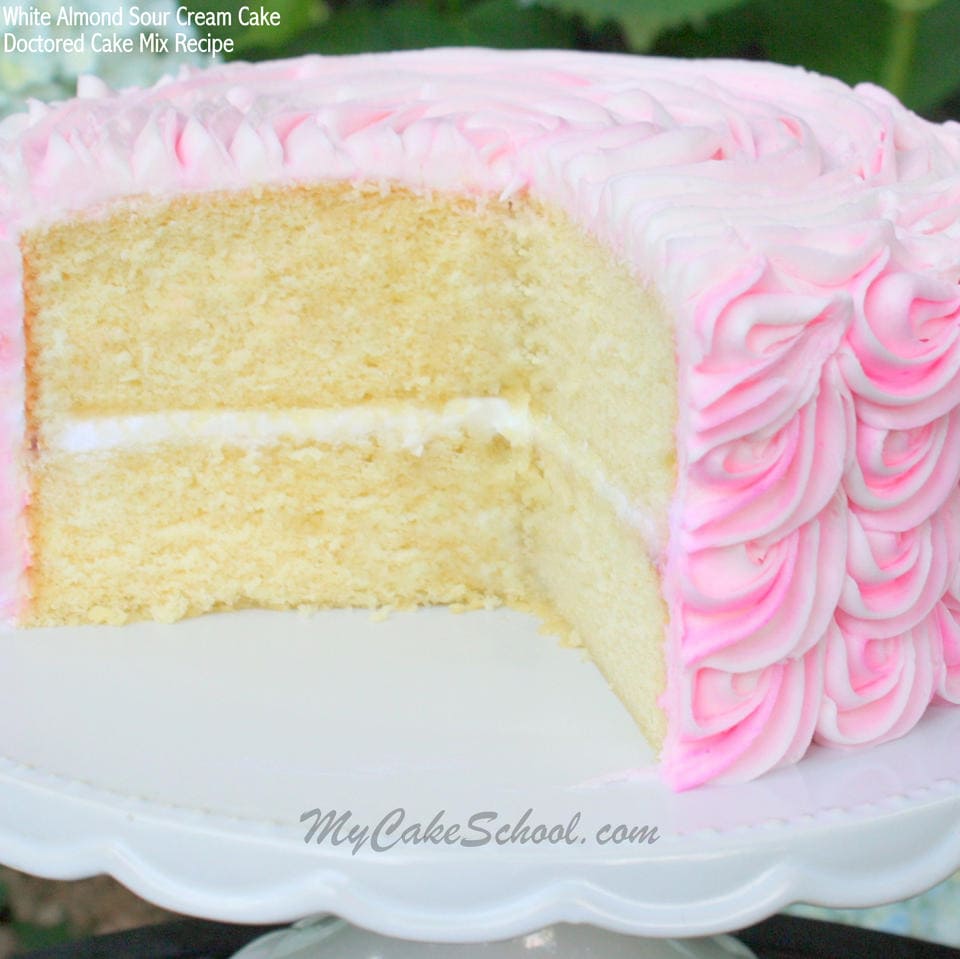 Chocolate Version of this Doctored Cake Mix Recipe
Also, make sure to check out our Chocolate version of this doctored cake mix recipe!
This doctored chocolate cake is fluffy, moist, and deliciously chocolatey! Again, a favorite of mine for doctored cake mix cupcakes! Chocolate Cake- A Doctored Cake Mix Recipe.
My Cake School Online Tutorials and The Best Cake Recipes!
Thank you for stopping by! Now that you have an amazing doctored White Cake recipe, you'll need a fabulous frosting!
We have SO many frosting recipes in our https://www.mycakeschool.com/category/recipes/frostings-and-glazes/ section, but for a great go-to Vanilla Frosting recipe, I highly recommend our Classic Vanilla Buttercream recipe!
**Don't miss our full collection of favorite tried and true recipes for cakes, frostings, and fillings in our Recipes Section!
If you enjoy simple, free step by step cake & cupcake tutorials, we'd love for you to check out our Free Tutorials Section.