Alphabet Cake - Video Tutorial
Hi everyone! Alphabet and Number Cakes are BIG at the moment, thanks to the beautiful tarts and cakes made popular by Aditi Goyal. Today, we're creating our own version of this sweet trend in cake form.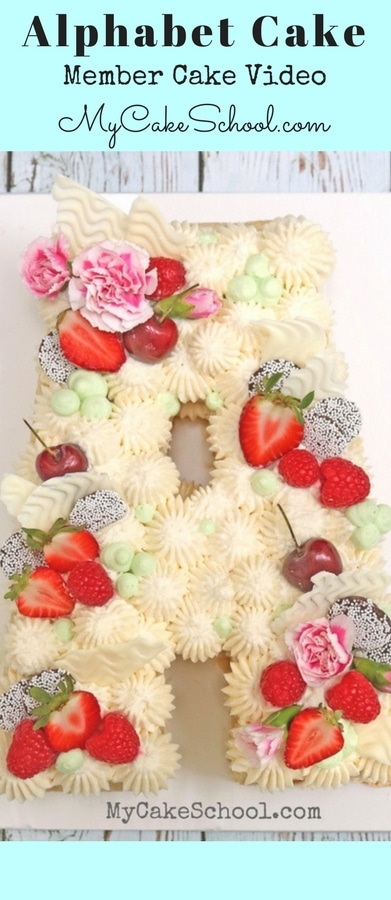 For this cake video, we've created an "A" cake, but anything goes...whether choosing the first letter of the birthday boy or girl's name, a number to represent their age, or even the first letter of the last name for a wedding rehearsal dinner.
We've seen Alphabet and Number "cakes" of layered tarts as well as cookies, but for this tutorial we've chosen two thin layers of pound cake with a whipped cream cheese frosting. Just as with naked cake designs, we are only adding frosting to the filling and on top of the cake.
To ensure freshness and prevent the cake from drying out, we've also used a simple sugar glaze to coat the edges of the cake.
We hope that you enjoy the video!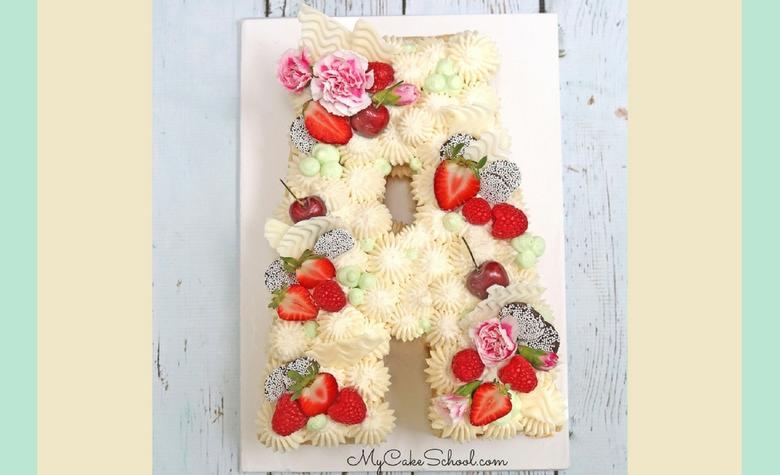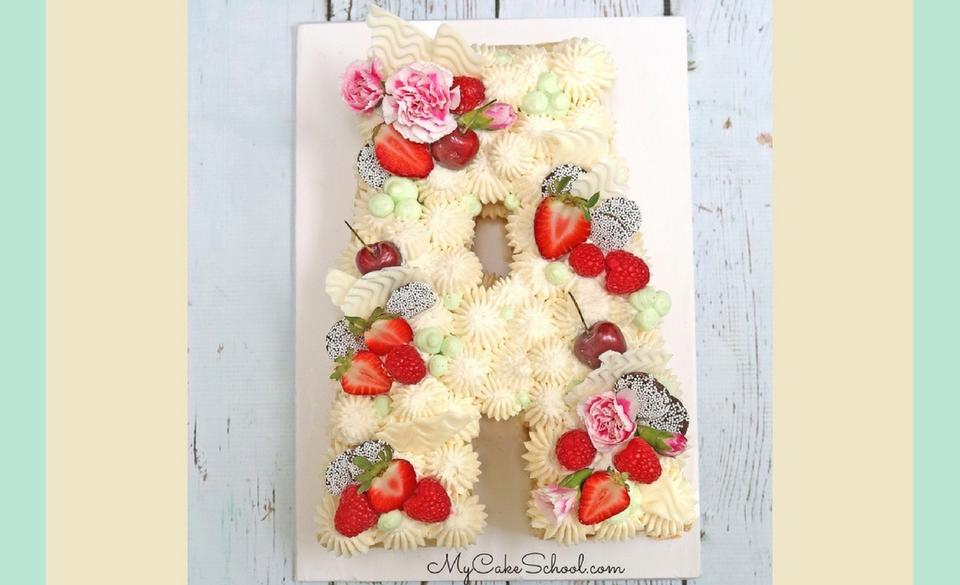 Materials:
We used our Pound Cake Recipe poured into a shallow 11x16 inch pan. We used our "A" template to cut out our shapes from the partially frozen cake layer. Decorate with your fruits, chocolate, candies, sprinkles, flowers, or cookies of choice.
Fruit: We used Strawberries, raspberries, cherries
Chocolate Candy Coating, some waves were created with a cake comb.
Dark chocolate nonpareils (or your candy of choice)
Piping Tips: Wilton 12, Ateco 869
Coloring Gel- Mint Green
Flowers: We used mini carnations and buds.
Our cake base was two sheet cake cardboards wrapped tightly with a white plastic tablecloth and stapled beneath to secure.
Piping bags