Today I'm going to demonstrate how to create pretty petal cake in buttercream! This elegant technique is surprisingly simple!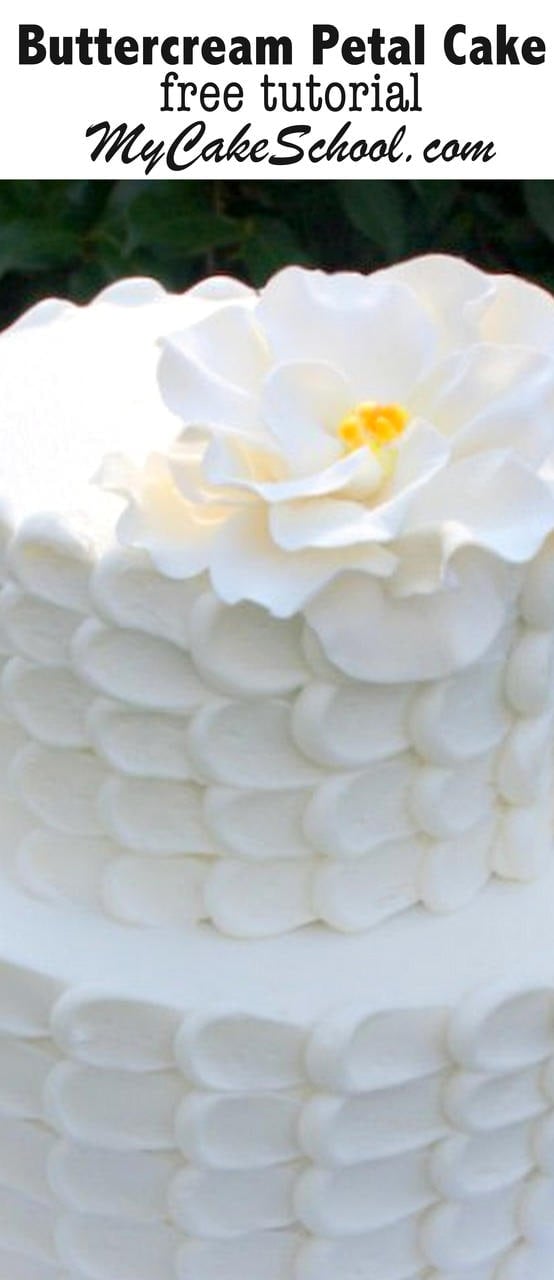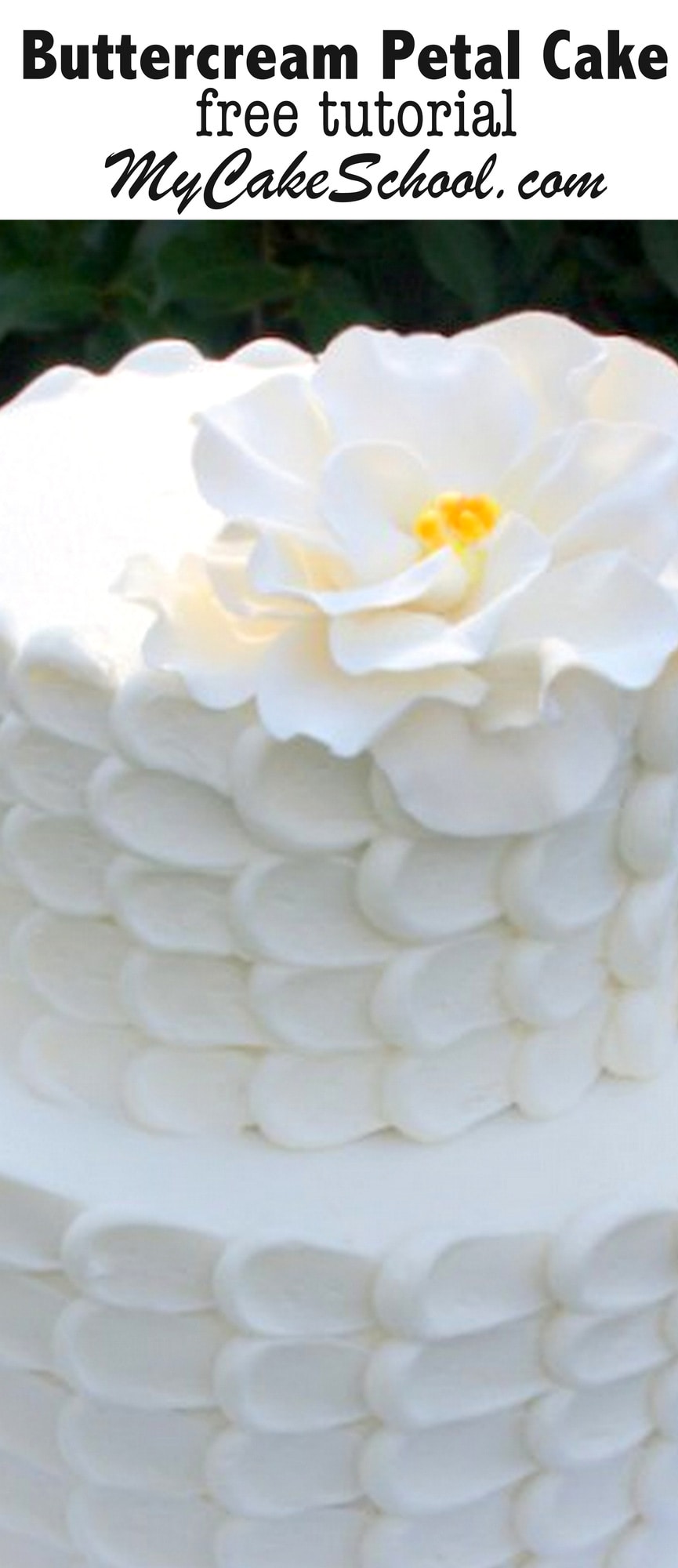 I absolutely love working with buttercream. Whether piping, or applying simple texture with a spatula, the decorating options are endless. We have done countless tutorials on piped and textured methods of decorating, and today's technique is one of my favorites!
In today's tutorial, I am demonstrating a technique that not only looks like beautiful buttercream petals, but it is SO easy to create. This is a perfect technique for all skill levels of decorating. I'm not sure what to call it, so I'm calling it the petal effect! Your friends and family will be so impressed with this petal cake design, and the simplicity of the method will be our little secret. Enjoy!!
Let's get started!
I am working with Vanilla Buttercream, a smallish angled spatula with a rounded edge, and a piping bag fitted with a medium sized round tip (I used a Wilton Tip 12). First, pipe a vertical row of dots...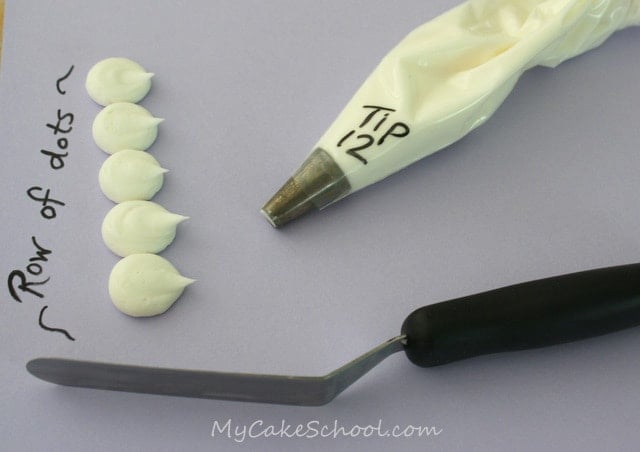 Next, spread the buttercream dots with a spatula as you see in the picture. I used a small offset spatula with a rounded edge (but you can use a spoon if you'd rather!). This creates the look of petals!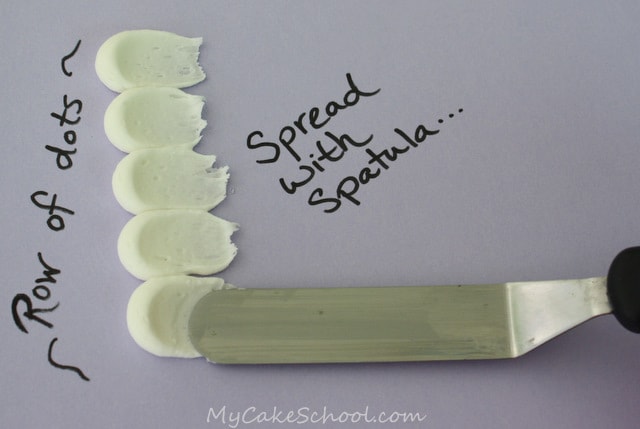 Repeat, Repeat, Repeat... one vertical row at a time.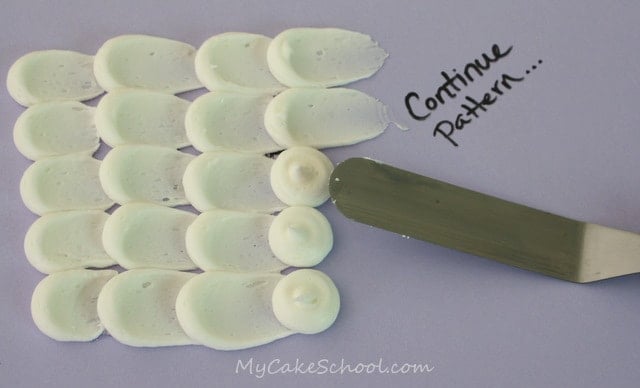 You can experiment with your spacing..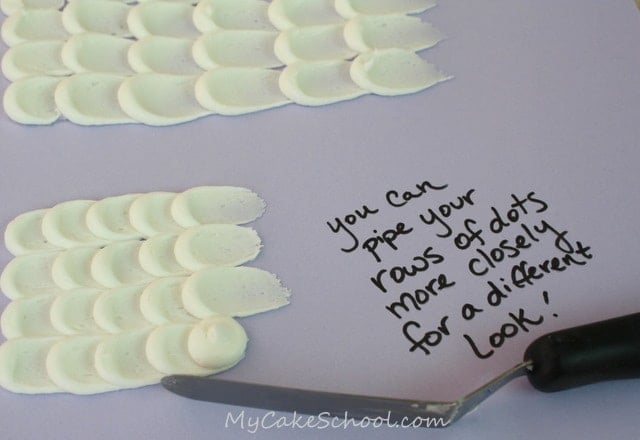 or you can even stagger if you'd like (This looks like fish or dragon scales!)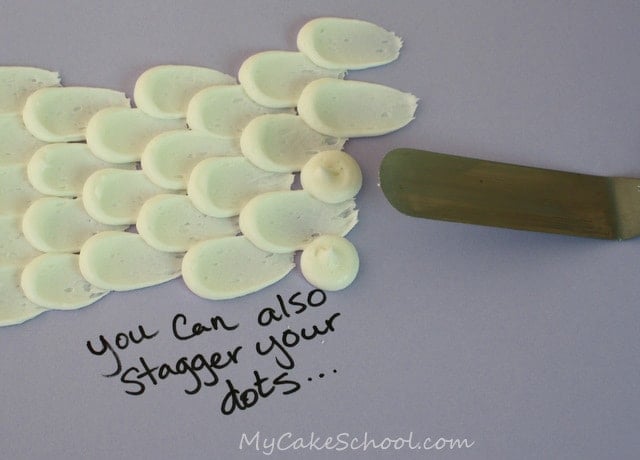 That's all there is to it! Now that you know how, grab a cake & beautify it! I crumb coated my tiers, stacked them, and then started piping and spreading. It takes a little while to make it all the way around, but the results are so worth it!
I topped off mine with a gum paste flower---but really, it would have been fine without anything at all. We also have a cake decorating video for our members to demonstrate the making of this cake & flower. You can find it in our Buttercream Techniques section.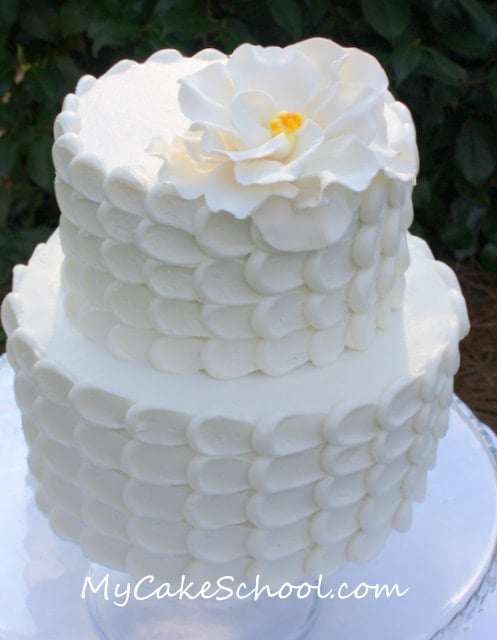 Have a great weekend!