Today, I'm going to show you how to make a beautiful buttercream petal cake!
I love cake designs that incorporate lots of piping or texture. Buttercream petal cakes are a perfect example, and this pretty "Petal Effect" around the sides is one of the easiest techniques there is.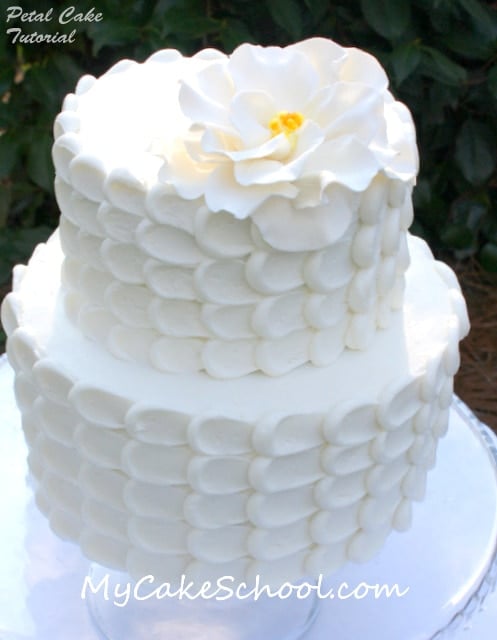 You will love how quickly these elegant petal cakes come together, and how simple the method is to learn!
In this video, I'm using vanilla buttercream ("Fluffy" from the Recipes section) -- which is my usual medium consistency. My bag is fitted with a Wilton Tip 12 (medium sized round tip).
You will also learn to create a gum paste flower for the top of the cake using several gum paste petals (14 to be exact) that were dried & pushed into a small mound of buttercream. This is a really quick trick for assembling gum paste flowers (and best done close to the time of the event.) We love the look.
Enjoy!