We love banana cakes and have made so many delicious banana cake recipes over the years!
In this post, we will highlight our favorite moist banana cakes and cakes that have banana as a key ingredient!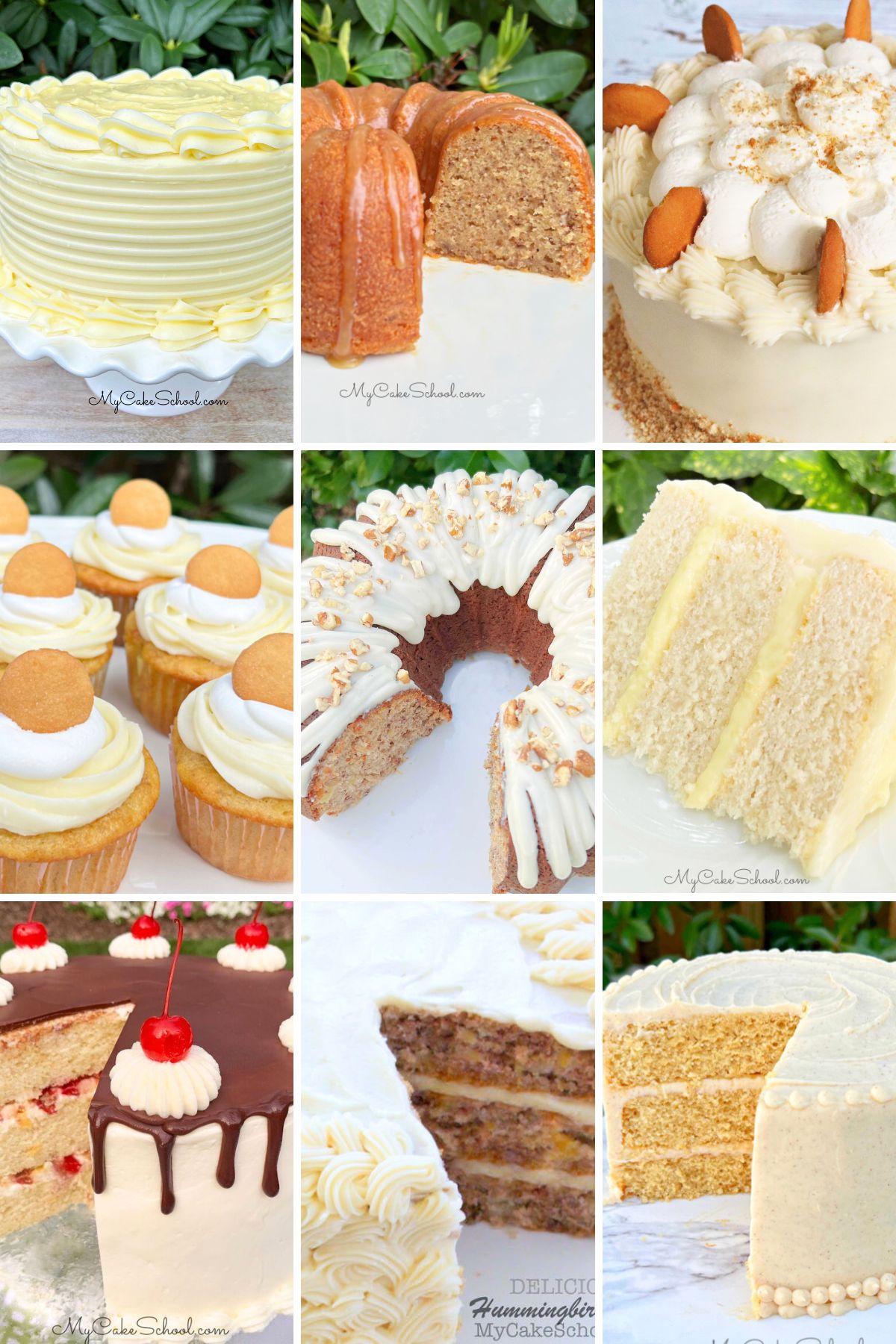 You will find banana cake recipes from scratch, banana cake mix recipes, layer cakes, bundt cakes, and more. You'll also find all sorts of banana flavor combinations! We hope that you enjoy scrolling through.
FAQs
Banana Cake Recipes
Today we are featuring the BEST banana cakes! These moist cakes have amazing flavor and are sure to please a crowd no matter what the season. We're featuring scratch banana cakes, cake mix banana cakes, bundt cakes, and cupcakes!