Hi everyone! In today's video tutorial, I'm going to show you how to create simple meringues and drizzled ganache for a big decorative impact!
With Valentine's Day just around the corner, we've chosen a delicious scratch Cherry Cake drizzled in dark chocolate ganache, and loaded with heart shaped meringues.
Enjoy the tutorial!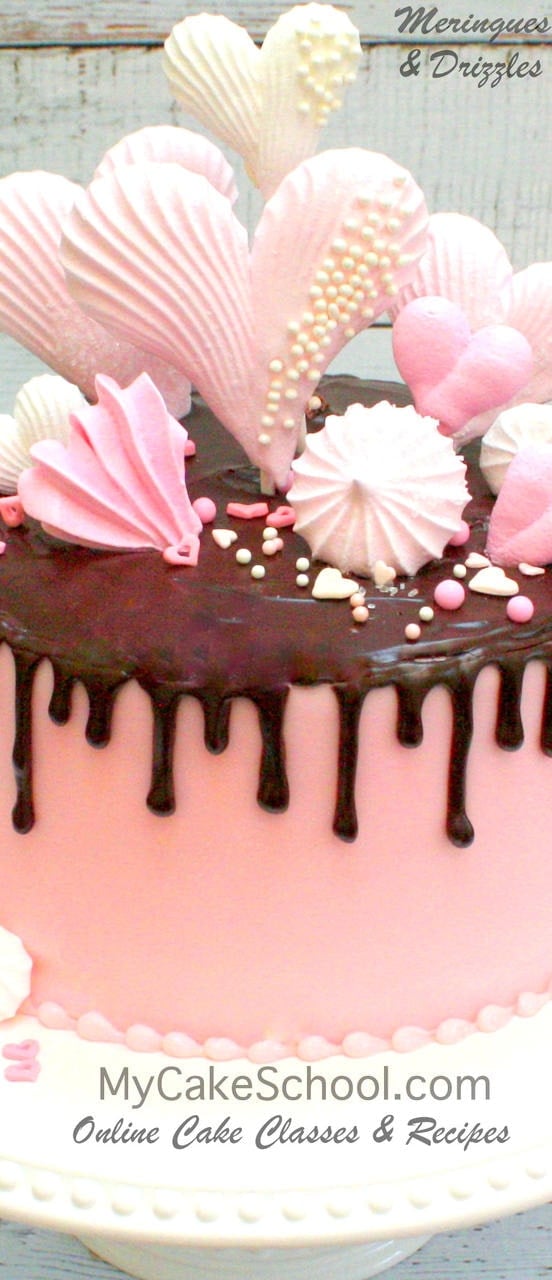 **Update Feb 2019- We now use a slightly different recipe for meringues which has become a favorite for us. You can find the link in the Materials list below. It's the recipe that we use in our Meringue Roses Cake.
Materials:
Meringues Recipe - (updated Feb 2019) You'll notice that this recipe is slightly different than the one that I made in the video. (Addition of powdered sugar, no cream of tartar). This is our new go-to meringues recipe.
Dark Chocolate Ganache (1:1 ratio of chocolate to heavy cream. We used 10 oz chocolate to 10 oz heavy cream in the tutorial, but had a good amount left over. An 8 oz to 8 oz ratio would be a better choice if you don't plan to fill your cake layers with ganache also.)
Coloring Gels: Wilton Rose (or your preferred pink)
Lollipop Sticks
Candy Melts (for attaching meringues to anchors)