Super Easy Kit Kat & Reese's Cup Cake Design! ~ In the Blog
Today I'm going to share the easy Kit Kat and Reese's Cup Cake Design that I made for my chocolate-loving daughter this past weekend!
I had the BEST time making this simple chocolate cake, and although the Kit Kat and Reese's Cup design is extremely easy to achieve, this cake is always a crowd pleaser!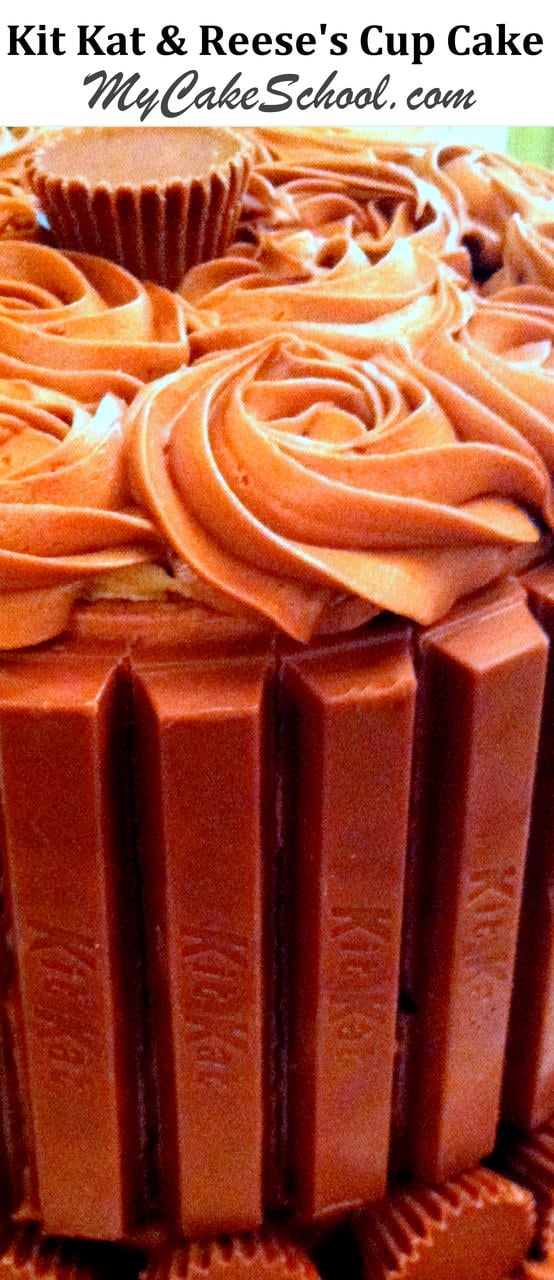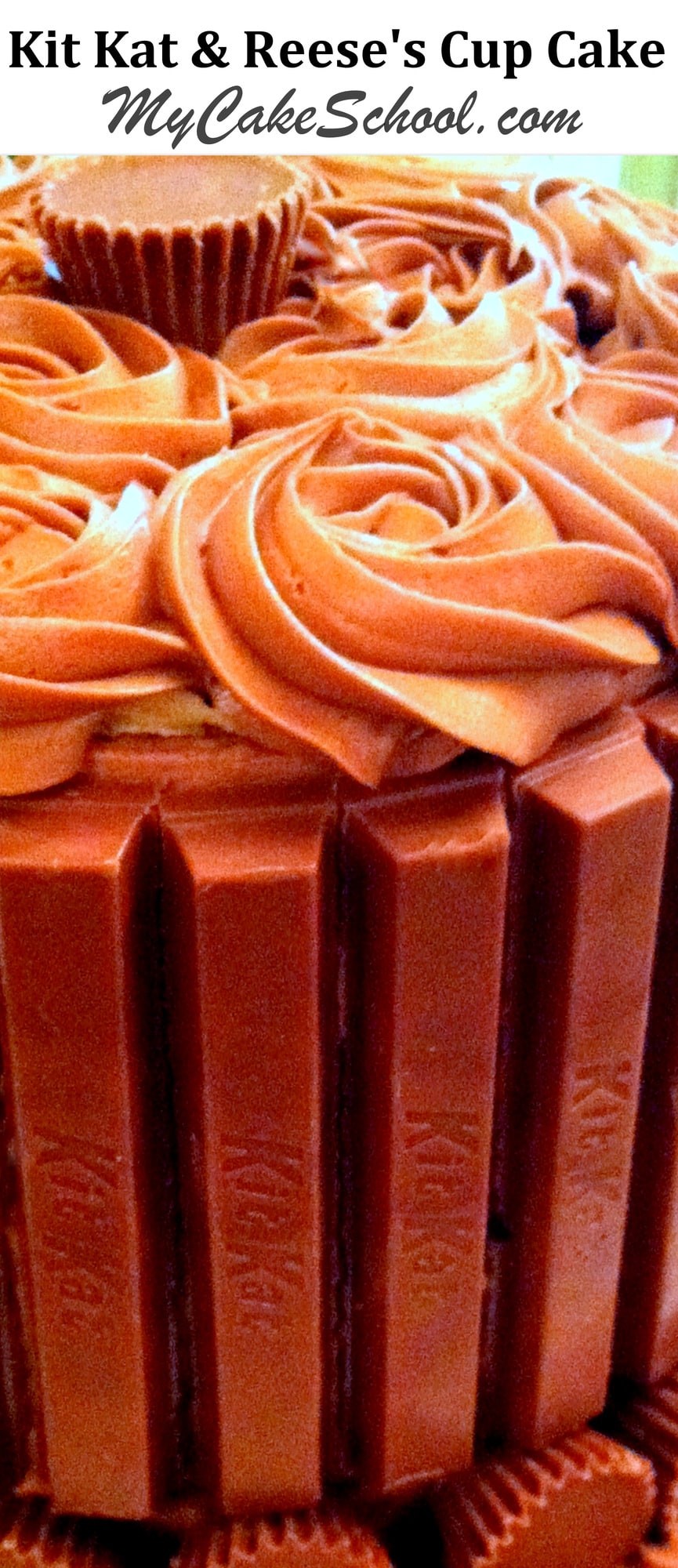 It didn't occur to me at the time to do a blog tutorial on this Kit Kat cake, but the design is so simple to put together that I'm going to just tell you about it! File this one away for a day when you need something quick, fun, and chocolatey!
I whipped up a chocolate cake, chocolate buttercream, and peanut butter frosting for the filling (optional). I wanted a smallish cake but nice and tall-- so I went with three 6 inch round cake layers. After assembling the cake and frosting...it stood approximately 5 inches tall.
I frosted the cake with a fairly thin coat of chocolate buttercream. Then, before the frosting had a chance to crust, I pressed Kit Kat sticks all the way around.
You'll want to snap them apart individually so that they can easily conform to the curve of the cake as you make your way around. If the Kit Kats are not breaking easily for you, you can freeze them for a few minutes.
*Kit Kat cakes are all over Pinterest and so you should definitely check out all of the variations for more inspiration! Since my daughter loves Reese's Cups AND since our cake was nice and tall, I had just enough space at the bottom to sneak in a row of mini peanut butter cups. Hooray!
Once everything was placed, I swirled chocolate frosting rosettes over the top with a 2D piping tip, and piped a quick shell border of chocolate buttercream with a Wilton tip 21.
Here's the cake! The peanut butter cup on top made a nice birthday candle holder too ;0)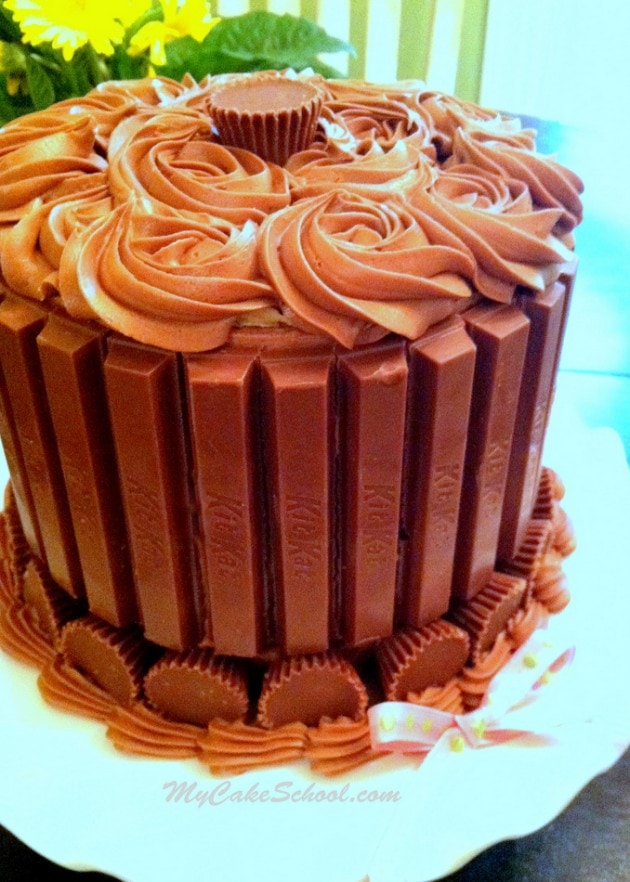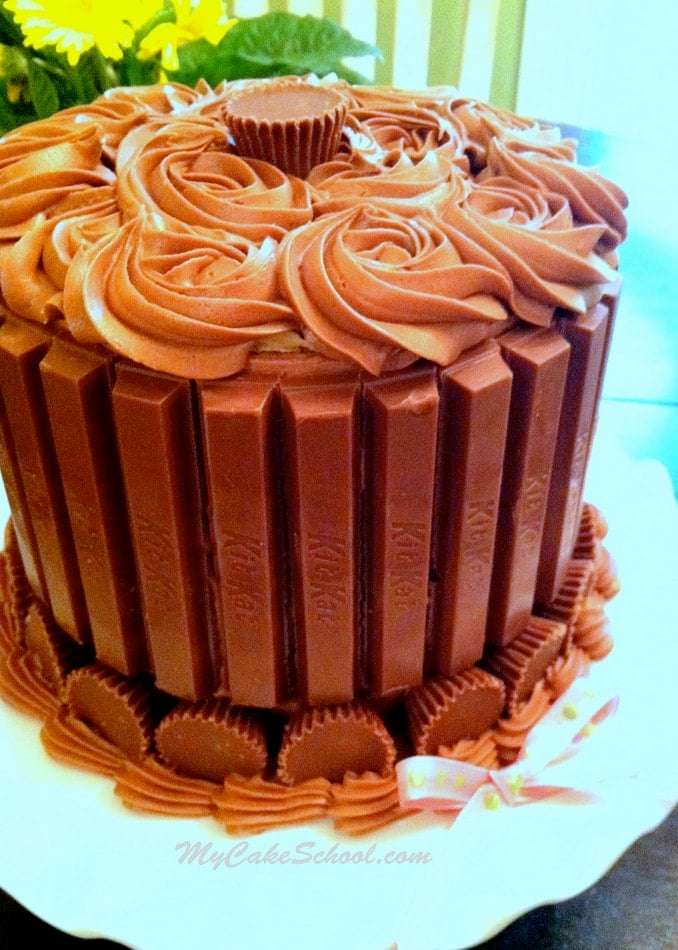 I was so happy with how this cake came out--and how quickly it came together! Even more, my daughter and her friends loved it. I hope you'll give it a try too. See you next time!
Here's a quick roundup of the recipes used!:
Classic Chocolate Cake from Scratch: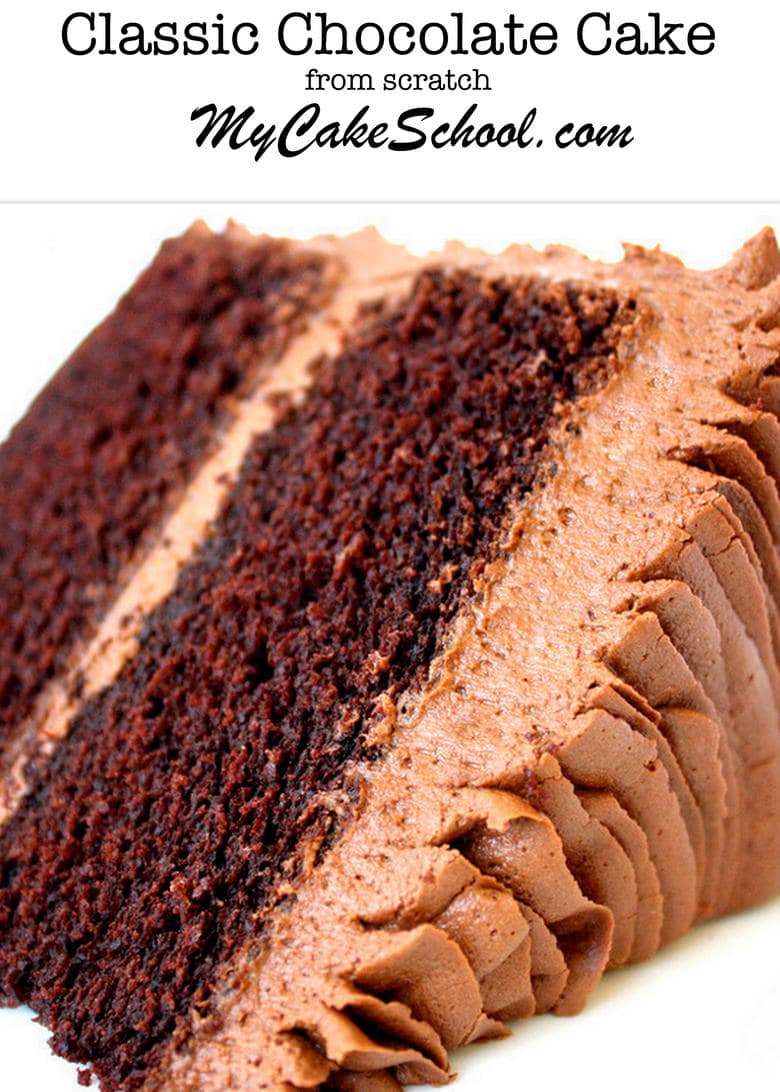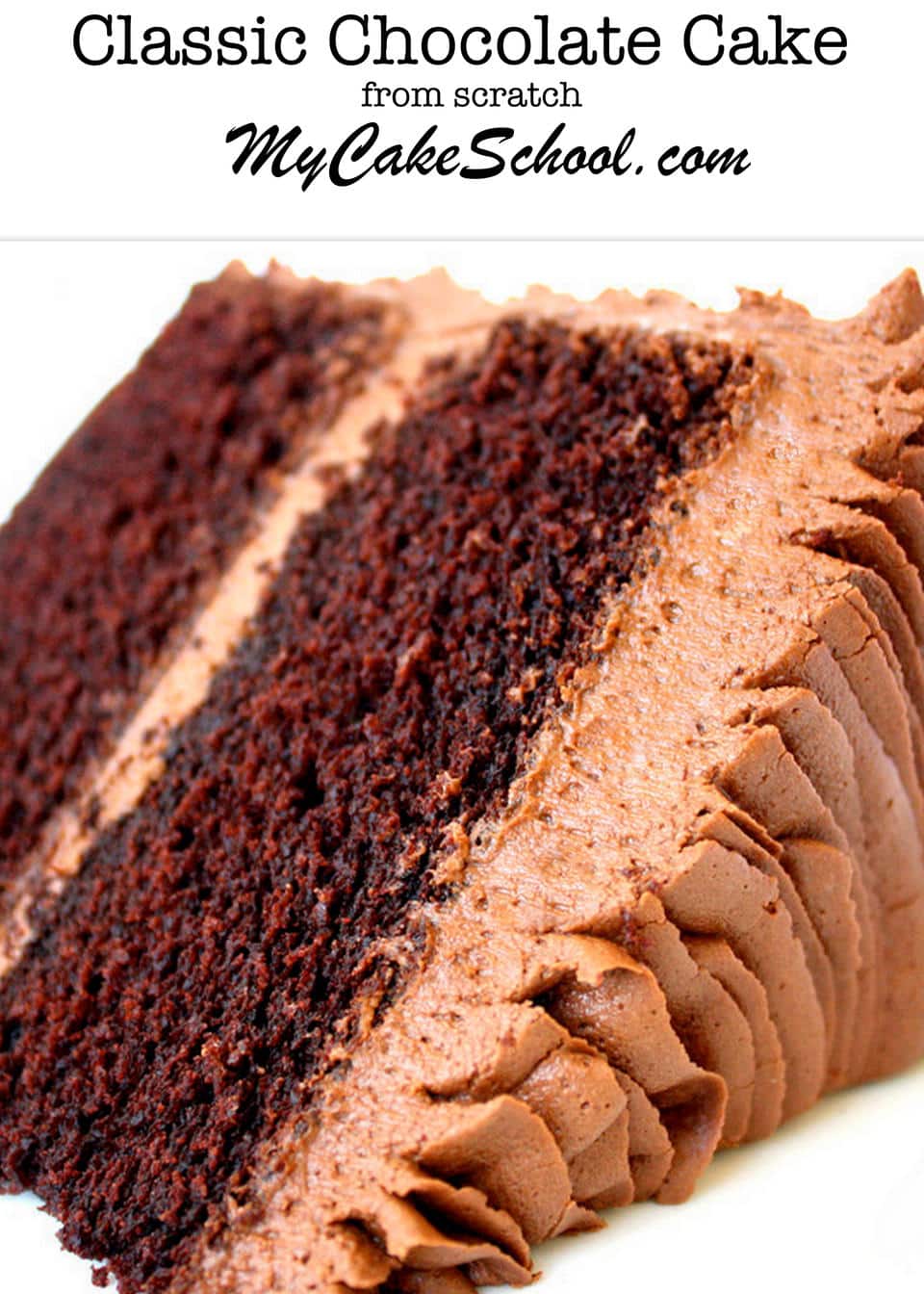 Classic Chocolate Buttercream: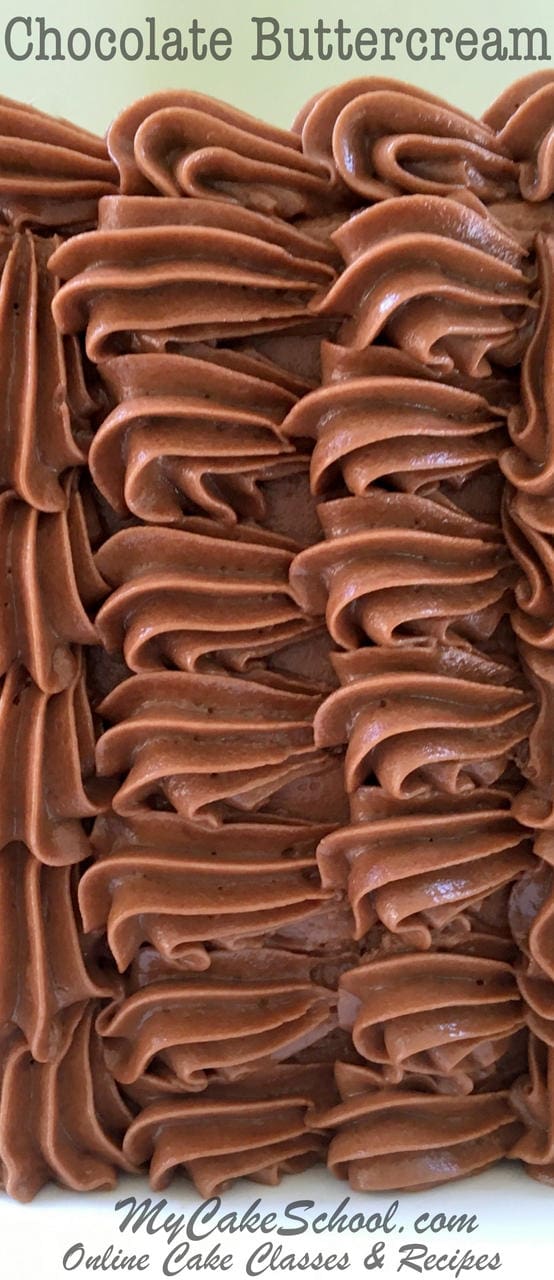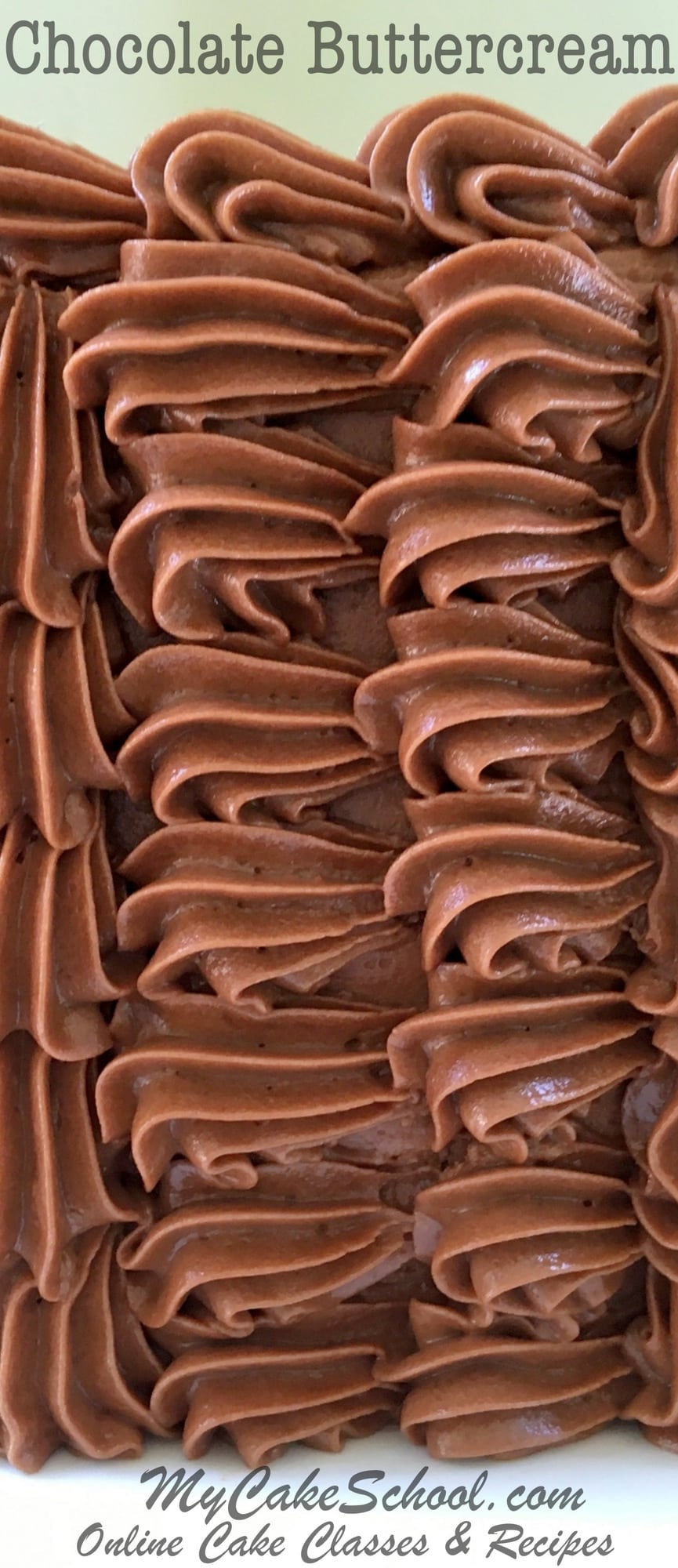 Our favorite Peanut Butter Buttercream Frosting recipe: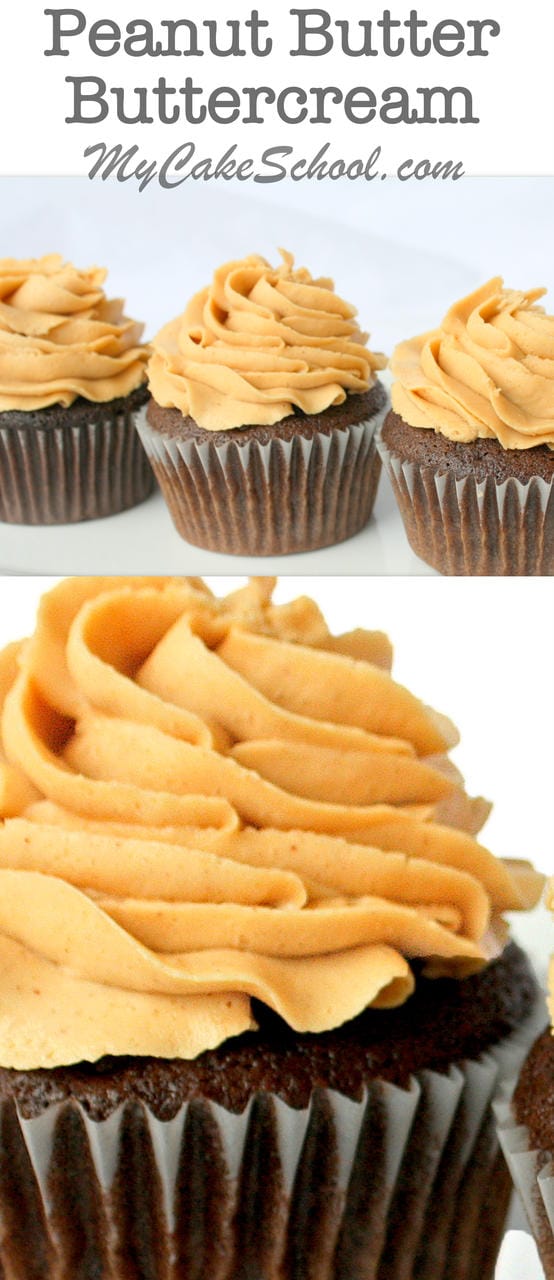 Looking for even more Kit Kat cake fun? We have another tutorial which incorporates mini white chocolate and chocolate Kit Kats! This checkerboard pattern was SO much fun to make! Hop over for a super quick, free tutorial!: Kit Kat Checkerboard Cake Tutorial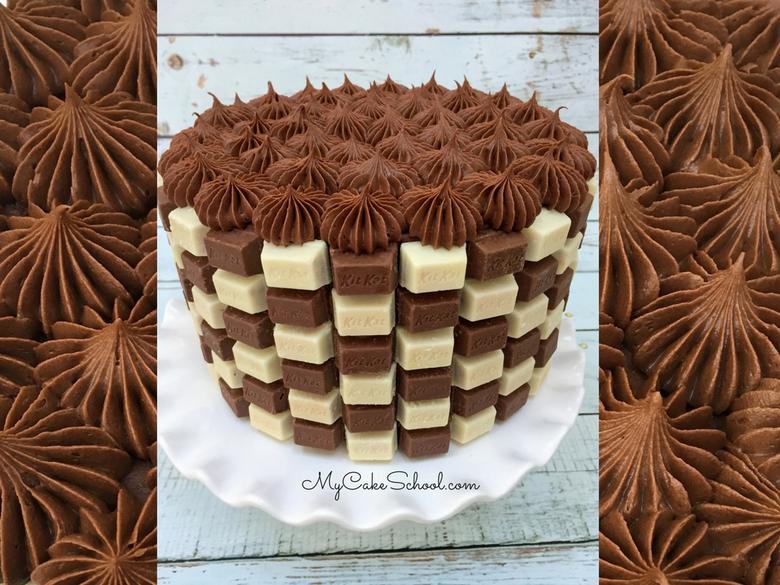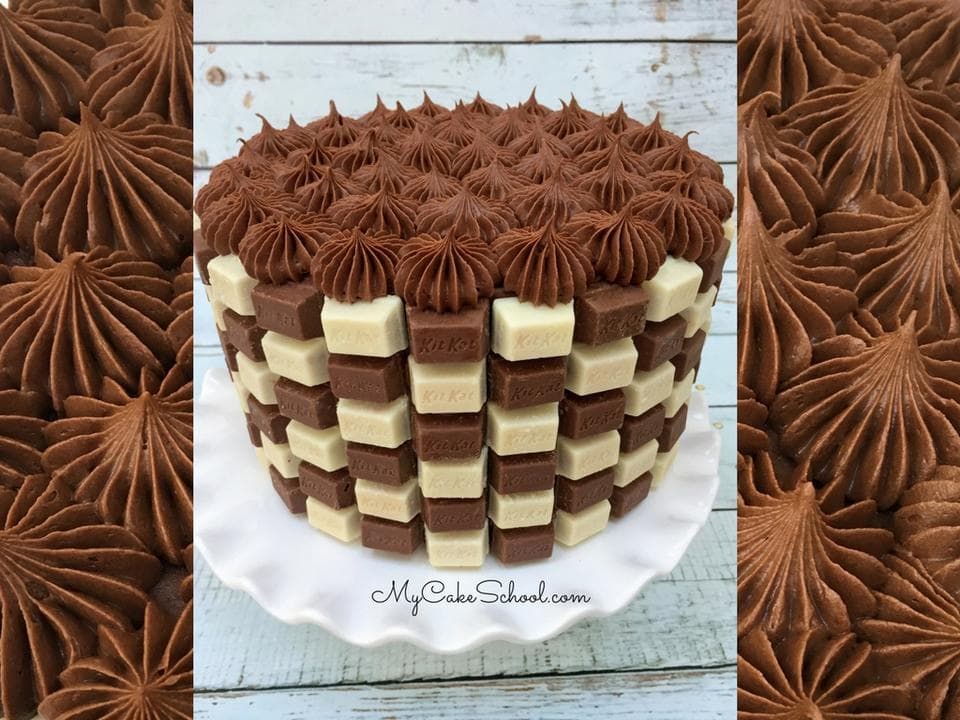 Thanks for stopping by! Make sure to check out our full collection of favorite cake and frosting recipes in our Recipes Section! For more fun cake decorating tutorials, check out our Free Cake Tutorials Section!