Simple Easter Wreath Cake~ Blog Tutorial
Today I'm going to show you how to make an adorable, simple, Easter Wreath Cake!
I love to incorporate malted milk eggs into Easter cake designs! I love their speckled chocolate shells, the pretty matte colors, and I love to eat the leftovers ;0) - This egg wreath cake design couldn't be simpler, but it is sure to make your Easter celebrations feel even more special!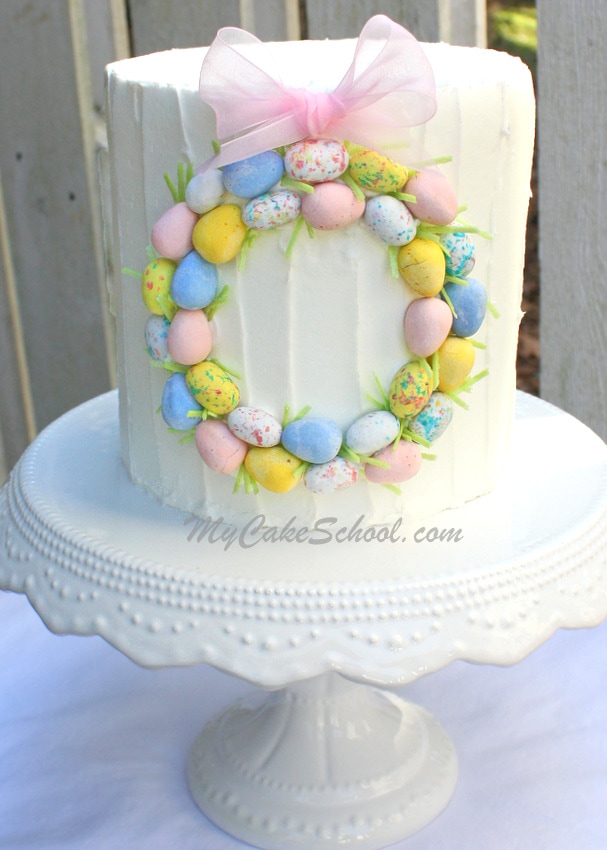 How to Make an Easter Egg Wreath Cake
First, I frosted a tall (double barrel--6 inches tall & wide) cake with vanilla buttercream. I created a textured look with vertical strokes, moving my tapered spatula from bottom to top, scraping off my spatula after each pass.
(My cake is sitting on a cardboard cake circle, cut down to size--this makes it simple for us to move it from our turntable to the pedestal later.)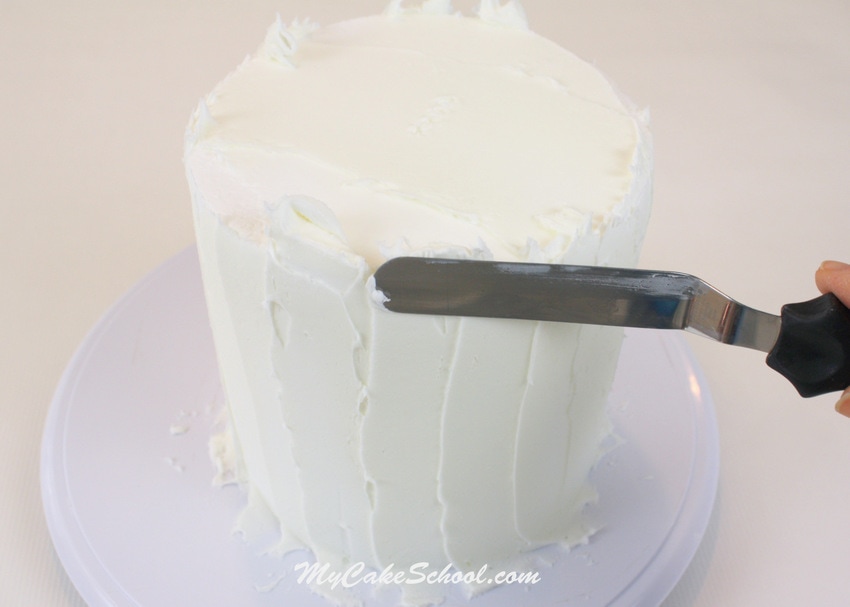 Then, as usual, I spread the excess icing away from the edge, and smoothed toward the center of the cake.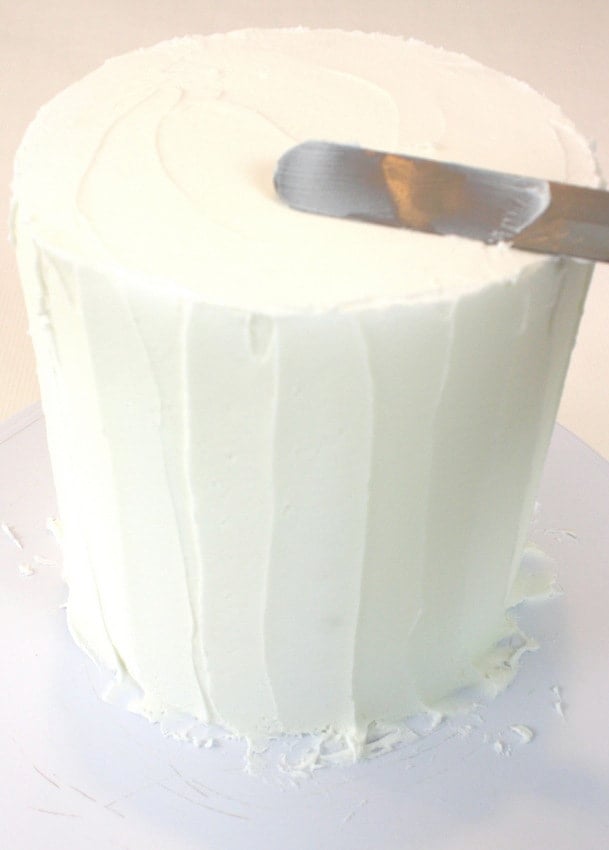 Next, I used a 4 inch circle cutter to mark my circle. If you don't have a circle cutter that will work, look for things around the house...a glass, a plastic cup, etc.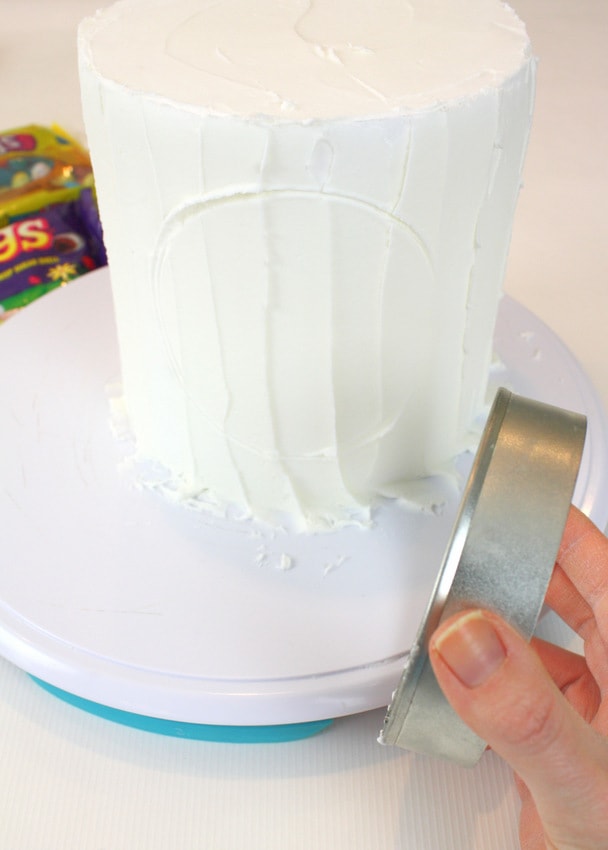 One bag of eggs would have been plenty, but I love these things, and buying different brands gave me more of an assortment (and an excuse to buy more than necessary) ;0)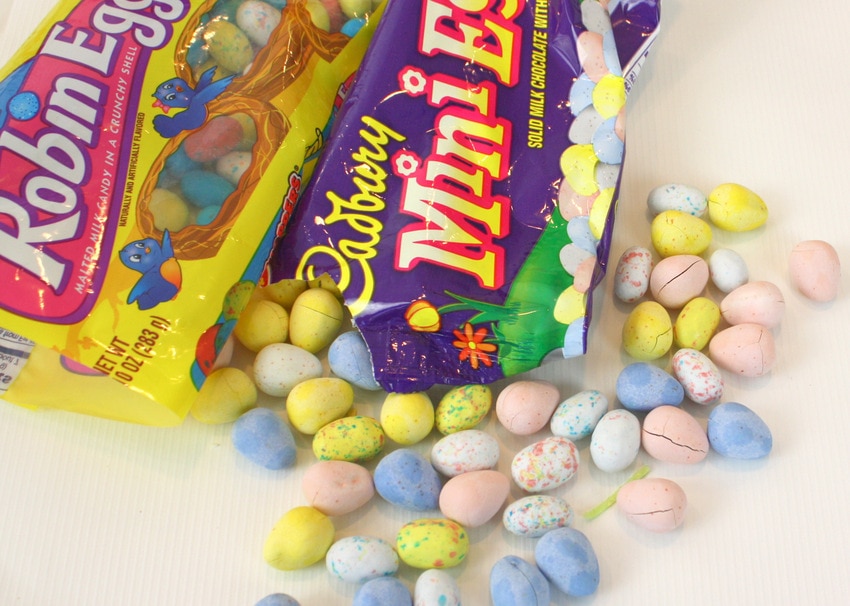 By the time I had picked out the colors that I wanted for my wreath,my crusting buttercream had crusted over. So, I filled a piping bag with more buttercream, snipped the end, and piped buttercream onto the back of each egg.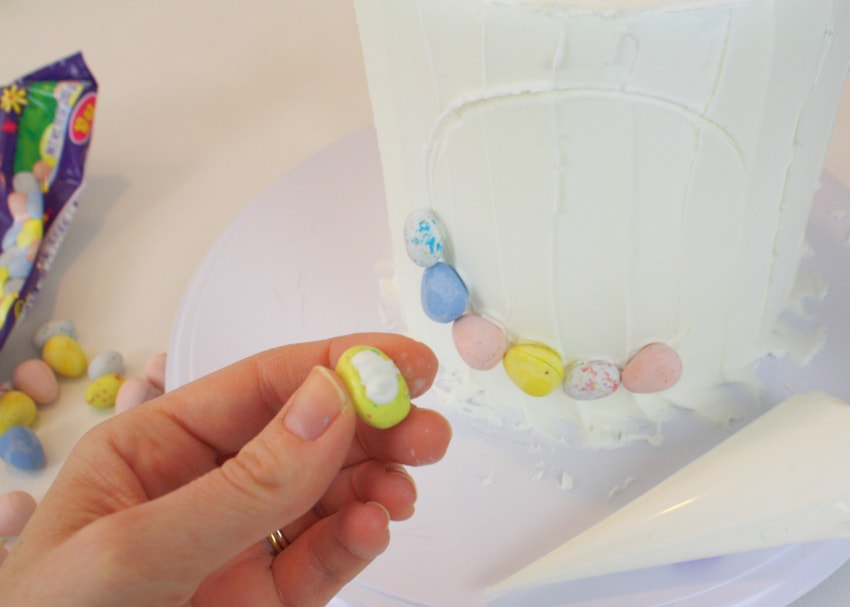 And so on and so on...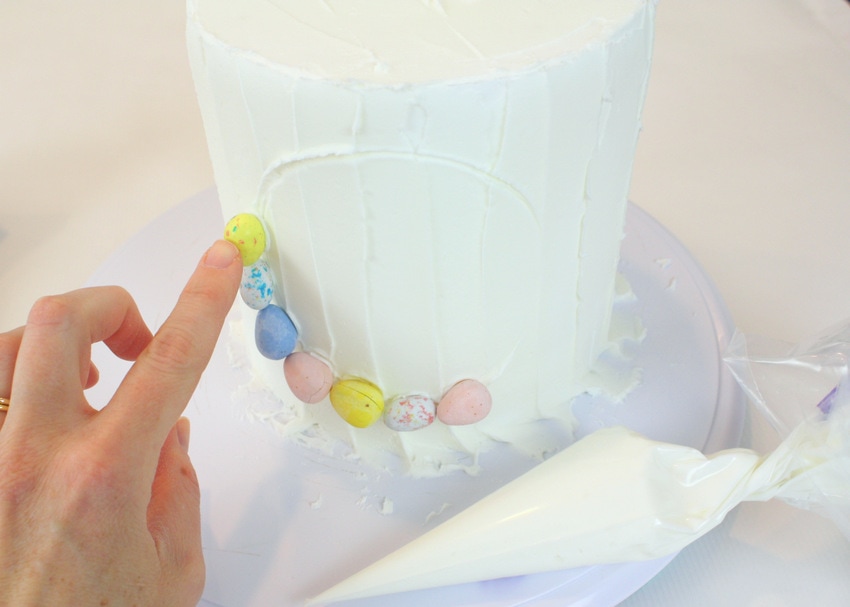 After completing the first row of eggs, I decided to make another row. You can see how I staggered my second row of eggs to fit as snugly as possible into the first.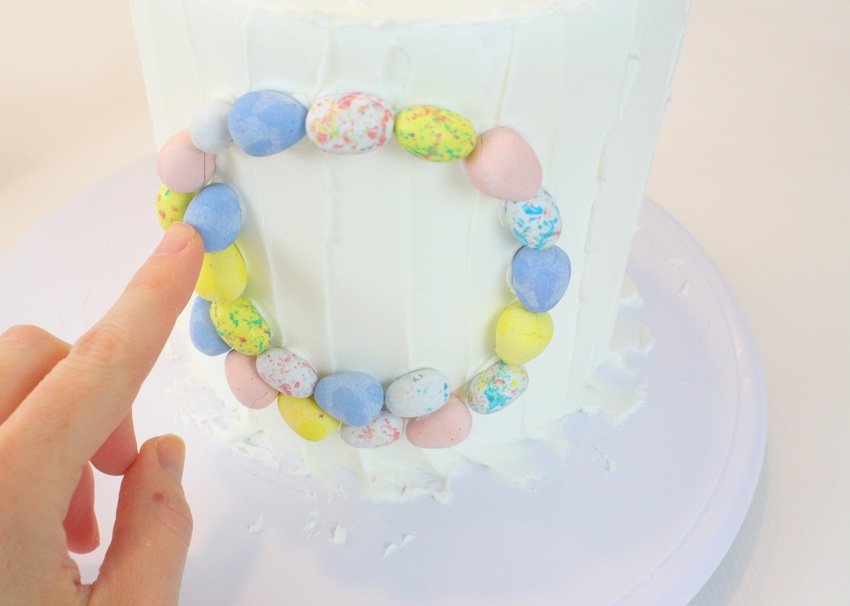 After finishing with the egg placement (isn't it cute?), I snipped my edible Easter grass into little sprigs and placed here and there into my wreath. I've seen Edible Easter grass as Target and my local grocery store....but if you have trouble finding it, the wreath would be just as cute without it, or even with a few sprigs of piped buttercream grass.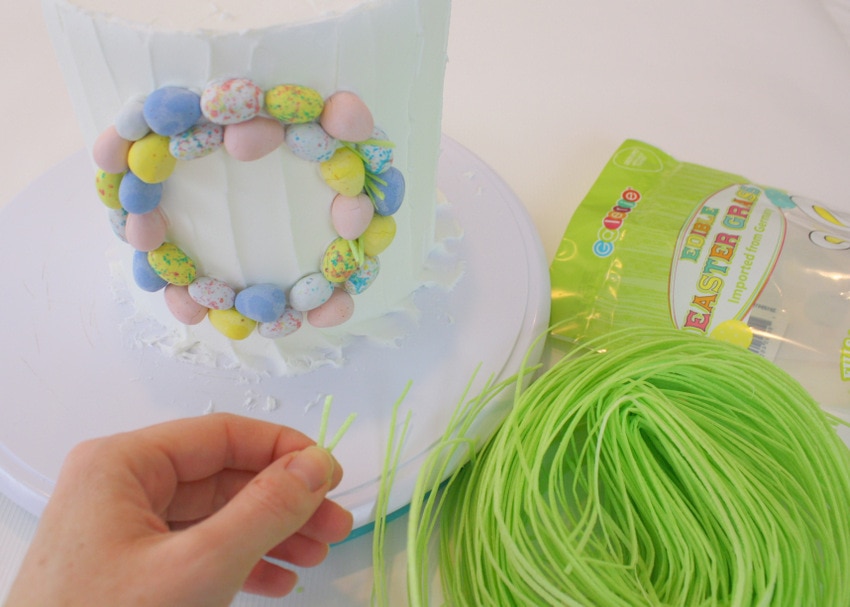 We tied a sheer pink bow for the top of our wreath, and attached it with a dot of buttercream. (If our bow had been heavier, we would have anchored with floral wire.)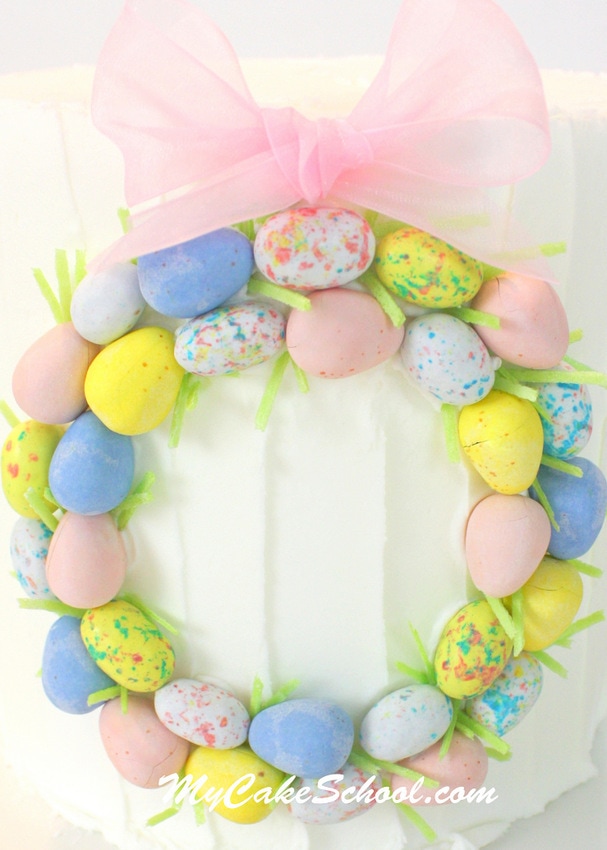 And that's all there is to it! Sometimes simple is better, don't you think? I hope that you enjoyed the tutorial, thank you for stopping by!
Looking for more Easter cuteness? Check out our Roundup of the BEST Easter & Springtime Cakes, Tutorials, and Ideas!