This classic meringues recipe is perfect for creating fun and decorative accents for cakes and cupcakes! I just love the added height, color, and drama!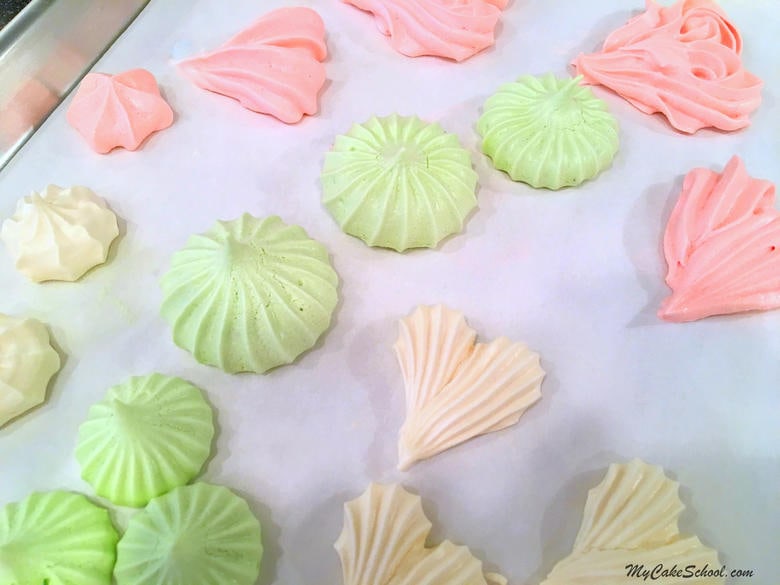 When it comes to meringues, the design options are endless! We've used them to decorate a couple of cakes in our member cake video tutorial section:
In our Pastel Drip Cake video tutorial, we added delicate pastel meringues (along with white candy coating shards) for a boost of height and color!

Here's another fun cake with meringues and drizzles from our member cake video section. For added height, we attached the meringues to lollipop sticks with a little melted candy melts.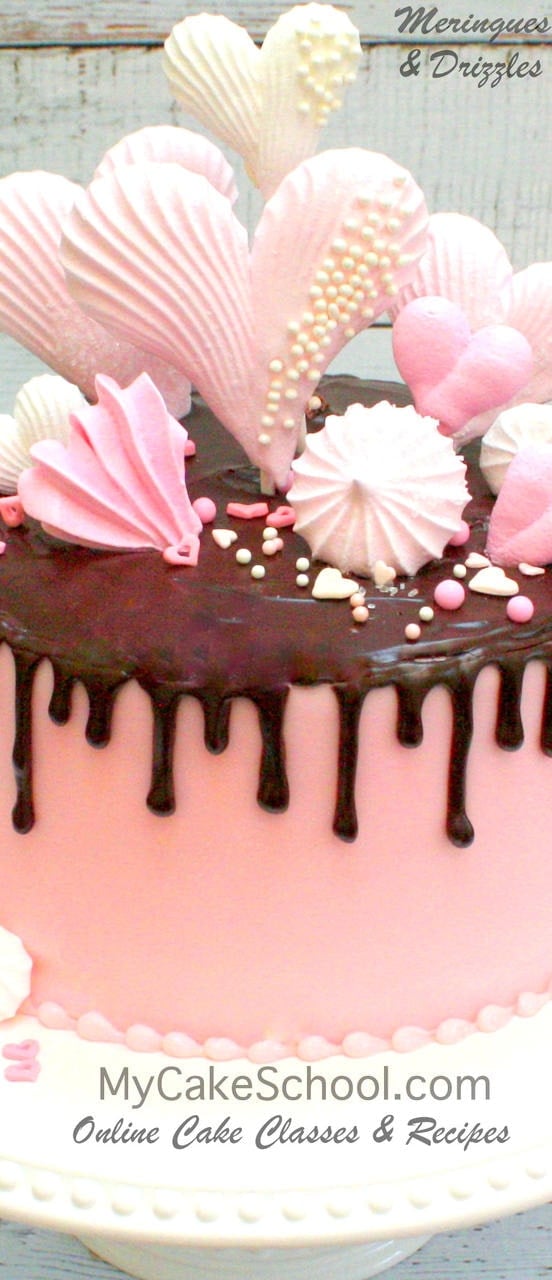 Enjoy the recipe!
Ingredients
4 egg

whites

1/4 teaspoon

salt

1/2 teaspoon

cream of tartar

1 cup

(200g) super fine sugar - if you do not have this you can make your own by processing granulated sugar in a food processor for approximately 1 min.

1 teaspoon (4g)

teaspoon clear vanilla
Directions
Preheat oven to 225 degrees (110 degrees C).
Line baking sheet with parchment paper.
In a mixing bowl, beat the egg whites, salt and cream of tartar to soft peaks. Gradually add sugar and vanilla, continue beating until stiff peaks form. Pipe the desired shapes onto cookie sheet.
Bake for 1 1/2 hours (90 minutes) in a preheated oven Meringues should be completely dry on the inside. Do not allow to brown.
The baked meringues will keep up to 2 months, store in loosely covered container.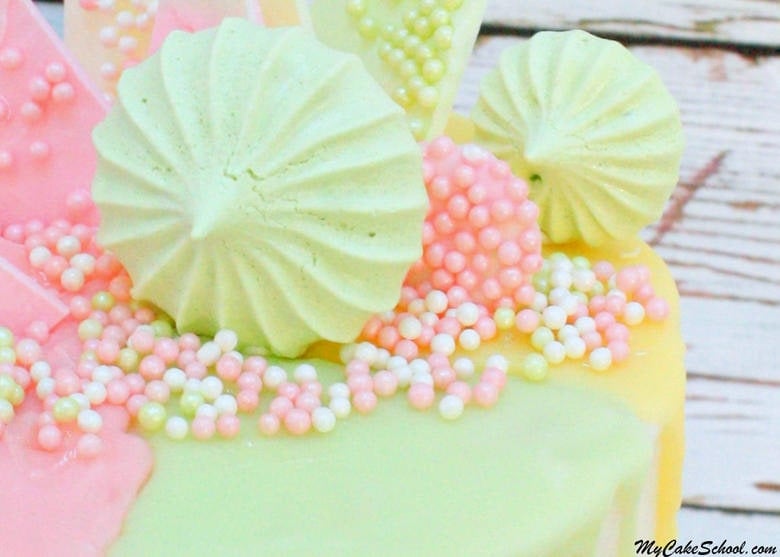 Thanks for stopping by! Don't miss our full collection of favorite cake, cupcake, and frosting recipes in our Recipes Section!