Peppermint Buttercream Recipe
This delicious and simple Peppermint Buttercream Recipe is heavenly! If you love peppermint like I do, you're going to want to hang on to this recipe!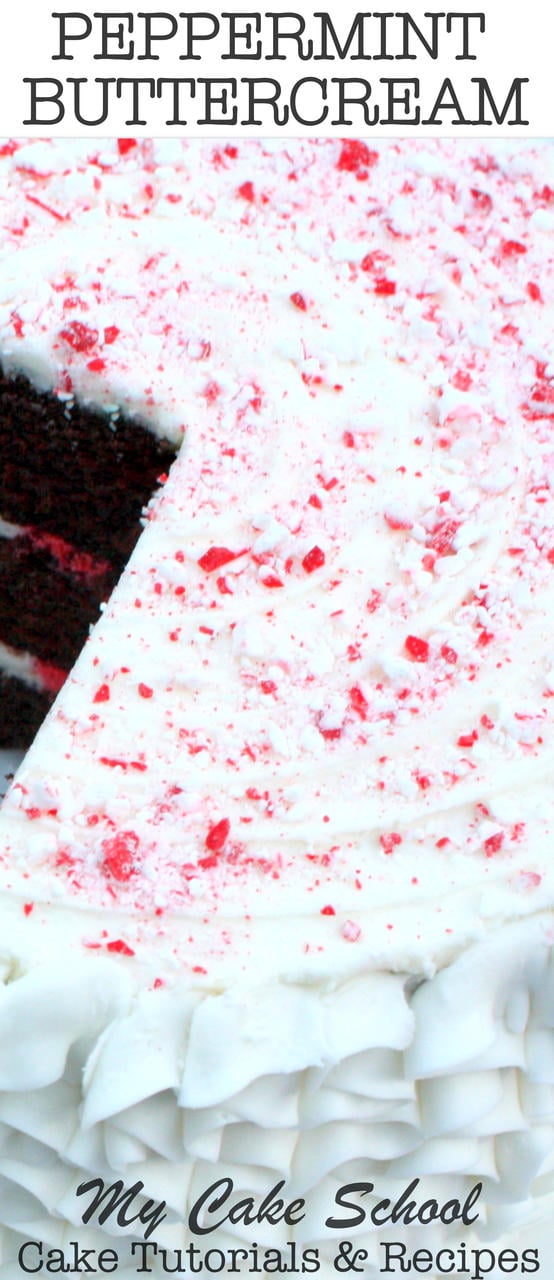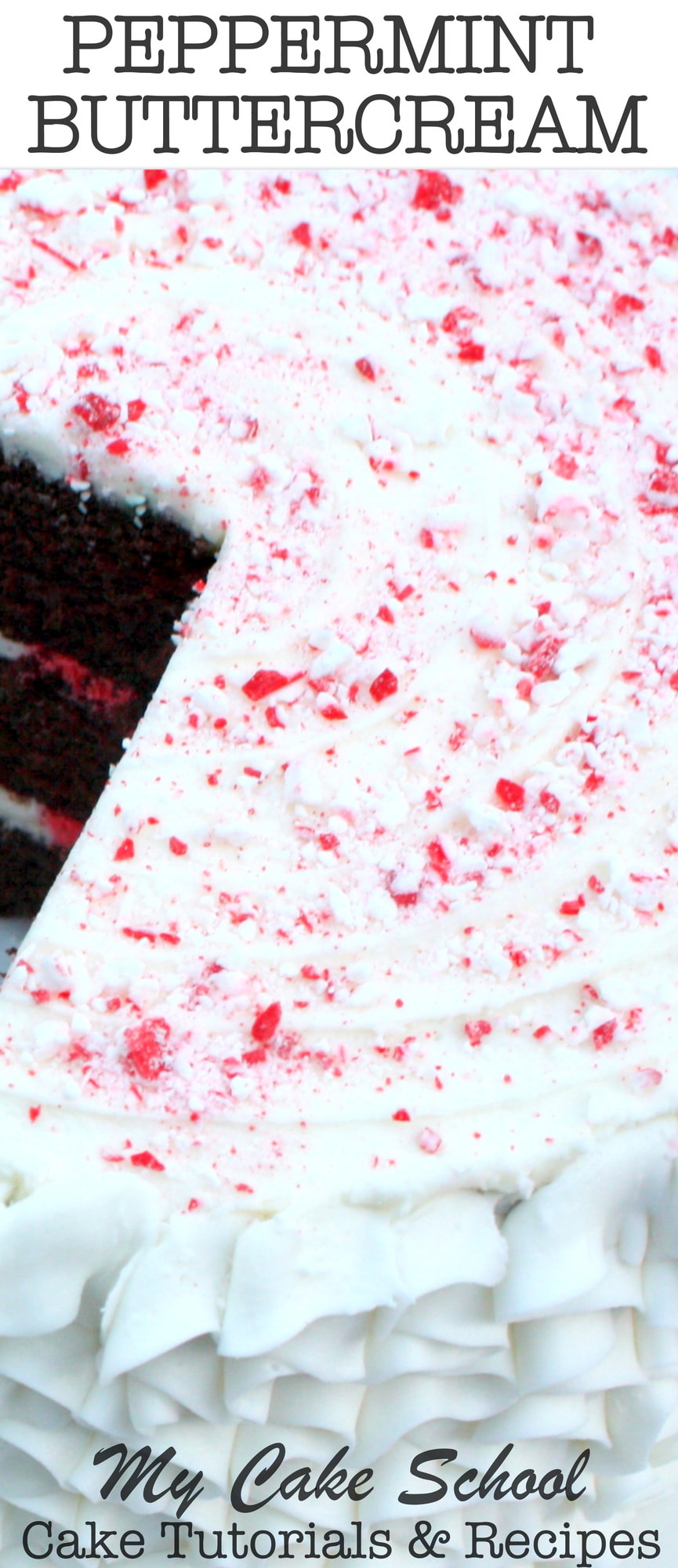 You'll be tempted to forget the cake altogether and just grab a gigantic spoon. But don't! The combination of Chocolate Cake and Peppermint Frosting is out of this world!
Our favorite Chocolate Cake recipes are featured in our Recipes section (including our Classic Scratch Chocolate Cake and Chocolate Sour Cream Doctored Mix Cake)
Putting it all Together
When making mint chocolate chip cupcakes, I like to fill my piping bag with the Peppermint Buttercream, and using a tip 10 or 12, insert it into the unfrosted cupcake and give it a quick squeeze to give it a small mint frosting center. Then swirl the tops as usual. SO good!
You can also use this Peppermint Buttercream recipe for Mint Chocolate Chip filling by stirring in mini chocolate chips. I've made quite a few Mint Chocolate Chip Cakes and they are always a hit!
Finally, if you want to find out how to make the pretty candy cane striped filling that is pictured below, visit our free quick and easy tutorial for our Chocolate Candy Cane Cake! I love the stripes!
Enjoy the recipe!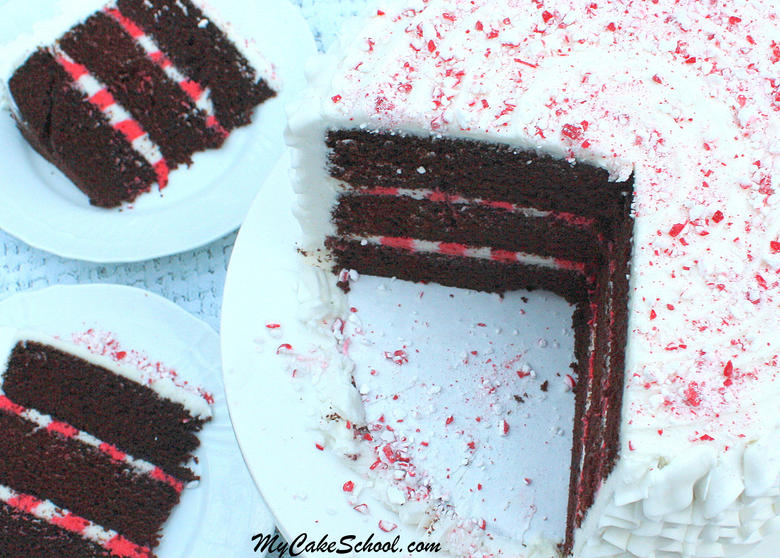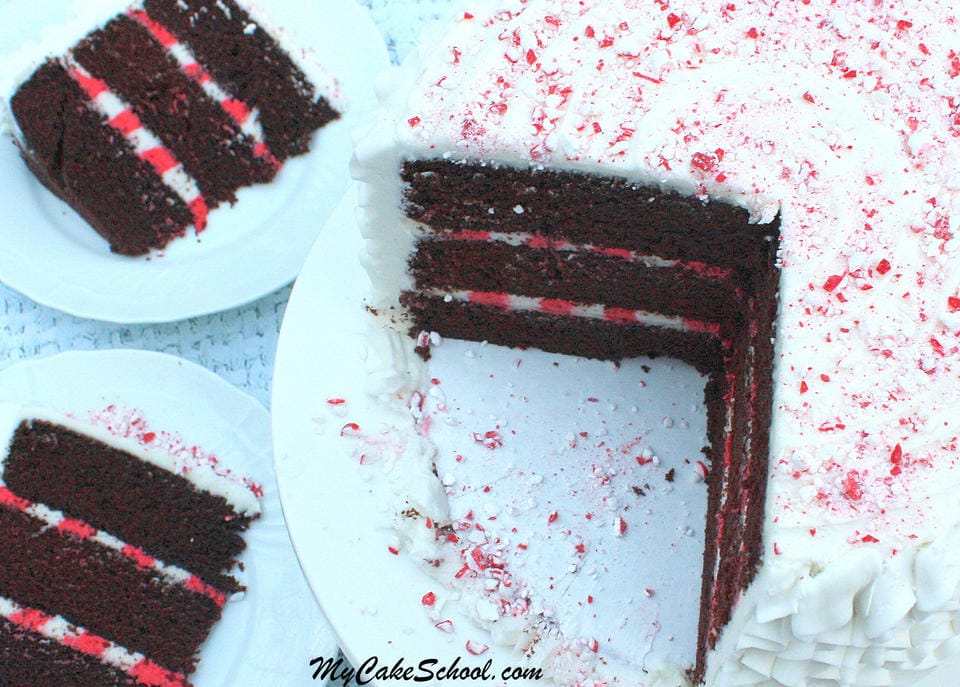 Peppermint Buttercream Recipe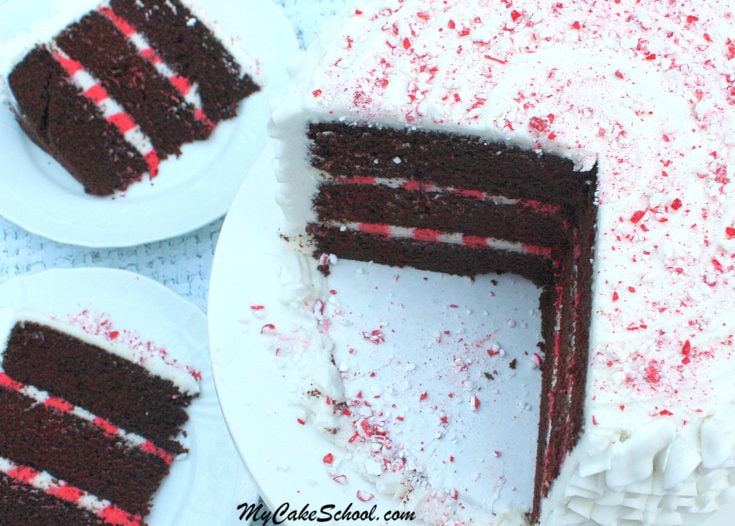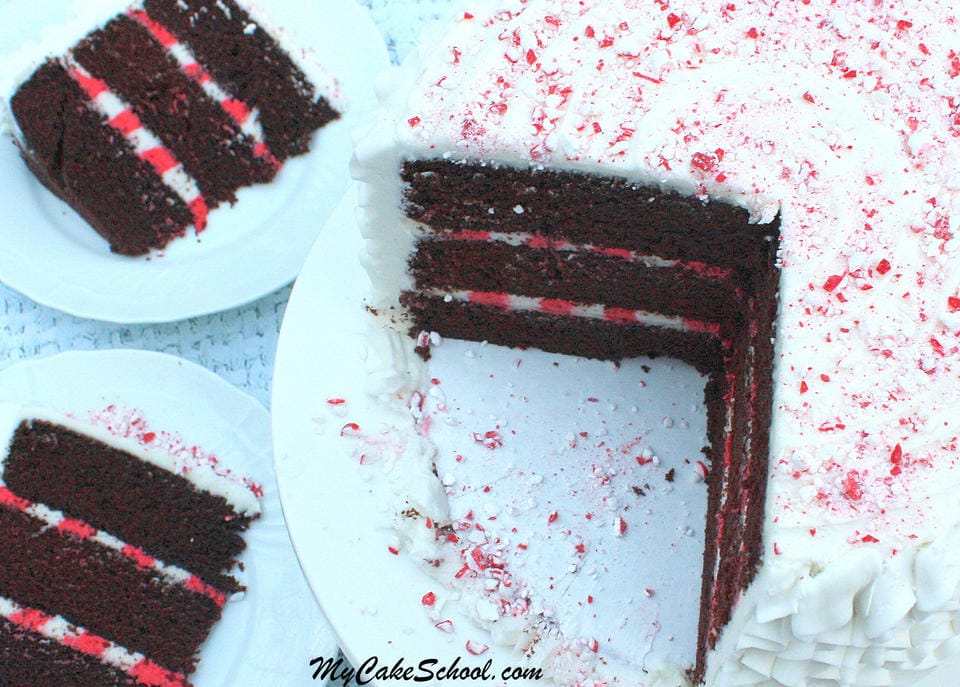 This easy, delicious Peppermint Buttercream Frosting tastes amazing and pipes perfectly!
Ingredients
3 sticks (1 ½ cups) (339g) unsalted butter, softened
6-8 cups (690g to 920g) powdered sugar depending on how stiff you want the consistency to be
1 ½ teaspoons (12g) peppermint extract ....taste for desired flavor, the flavor does intensify over time
½ to ¾ cup (121g to 180g) milk
½ teaspoon (3g) salt optional, to cut sweetness. Popcorn salt dissolves more quickly
Instructions
Cream the softened butter. Add half of the powdered sugar, the peppermint extract and one half of the milk.
Begin mixing on low speed increasing to medium speed for 2 to 3 minutes. Add remaining powdered sugar. Add the remaining milk gradually, determining how much you need for the right consistency.
Mix at low to medium speed another 3 to 4 minutes scraping the sides of the bowl occasionally. Slow down the mixer to very slow (#2 speed on the KitchenAid) for the last 1 to 2 minutes. This will help eliminate air pockets in the buttercream. The texture will become very smooth.
Can be frozen in air tight container for at least three months. Thaw on countertop.
This is a crusting buttercream and works well with the Viva Paper towel smoothing method. However high humidity may make it less like to crust, in which case you can use the hot knife method for smoothing.