Mint Chocolate Chip Buttercream
This Mint Chocolate Chip Buttercream frosting recipe is one of my all-time favorites!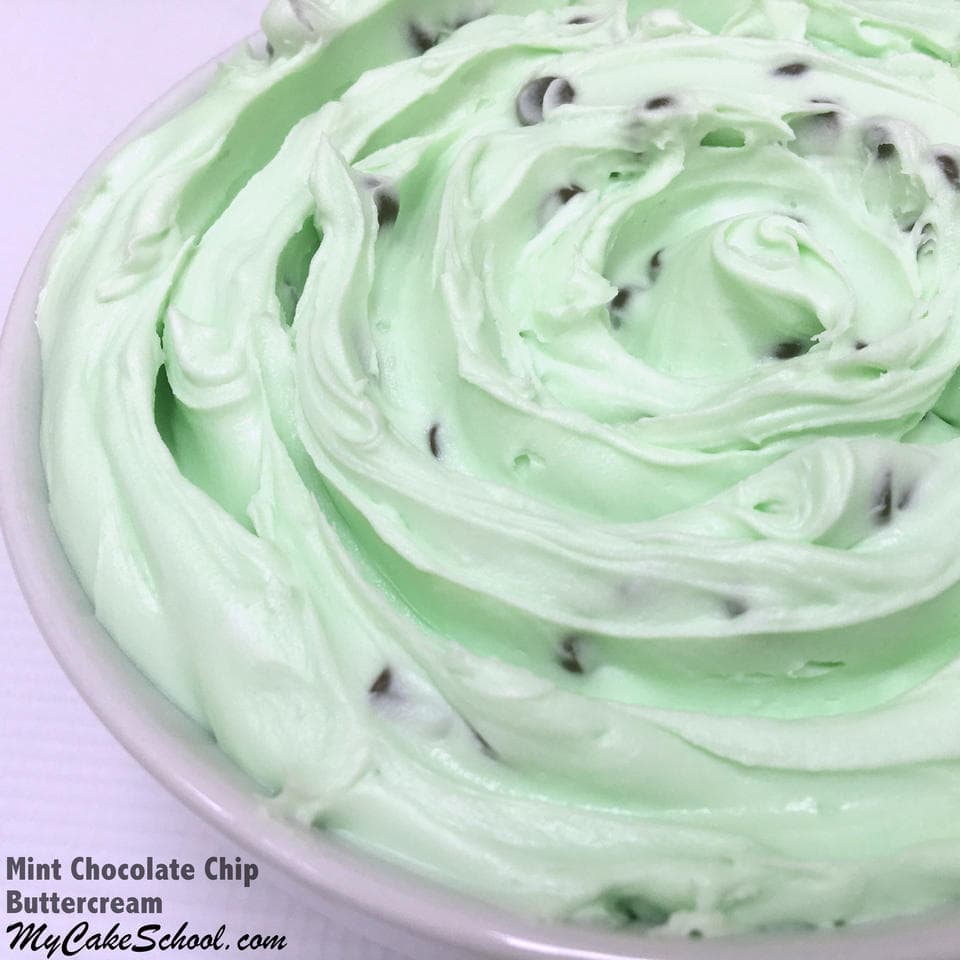 In my book, the combination of mint and chocolate is absolute perfection, and so it only stands to reason that Mint Chocolate Buttercream would be out of this world! It is SO good.
The only thing better than a bowl of this mint chocolate chip frosting and a spoon, is a chocolate cake or cupcake swirled generously with it.
If you like mint chocolate chip ice cream, you're gonna love this frosting!
Mint vs. Peppermint Extract
You'll notice in the recipe that we call for peppermint extract rather than mint. It's been years since I've experimented with using mint extract with this frosting but I do remember that it wasn't my favorite-it reminded me too much of minty toothpaste ;0) .
Maybe it was just the brand of extract I was using but peppermint has been my go-to ever since. It tastes amazing!
Feel free to do a little experimenting with mint extract if you'd like, but for me, THIS is what Mint Chocolate Chip Buttercream should taste like.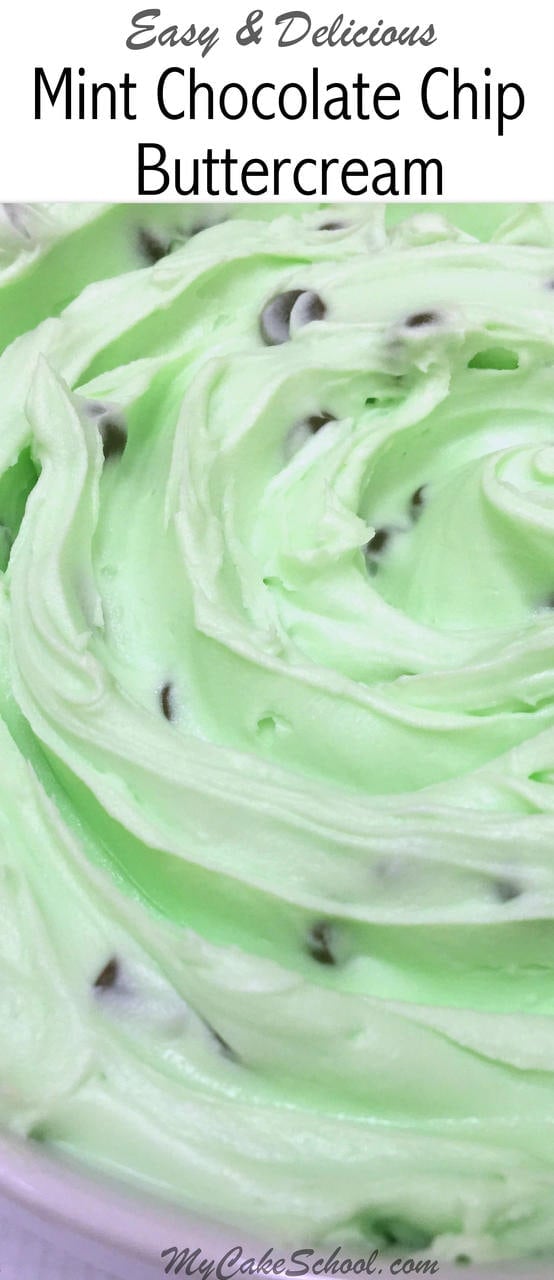 Mint Buttercream vs. Mint Chocolate Chip
For extra easy smoothing, you can leave out the mini chocolate chips for the outer frosting, and simply add chips to the filling when making a mint chocolate chip cake. The mini chips do make piping tricky unless your piping tip has a very large opening.
While I often leave out the chips when frosting the outside of the cake, it can be done! You may just need to apply the frosting a little thicker than usual so that the mini chips can be more easily smoothed into the frosting as you make your way around the cake with your bench scraper.
As with most of our American Buttercreams, this recipe develops a slight crust and is so simple to make! You'll love the silky smooth texture, and of course the mint-chocolatey flavor. Beware, this frosting is highly addictive! Enjoy!
Mint Chocolate Chip Buttercream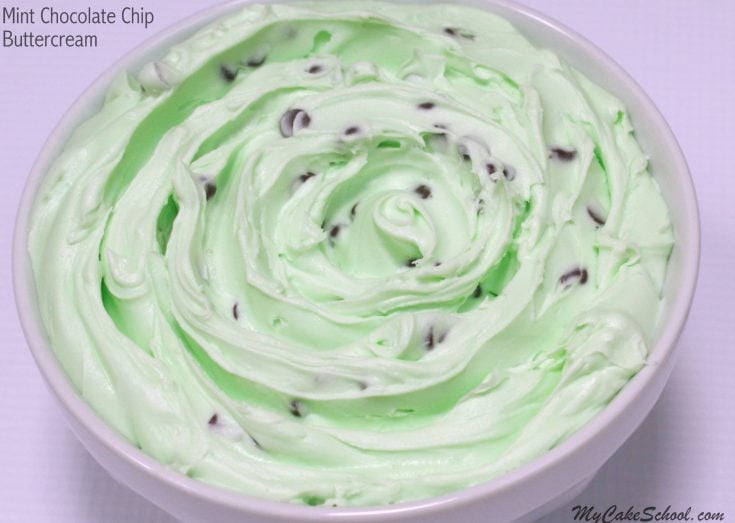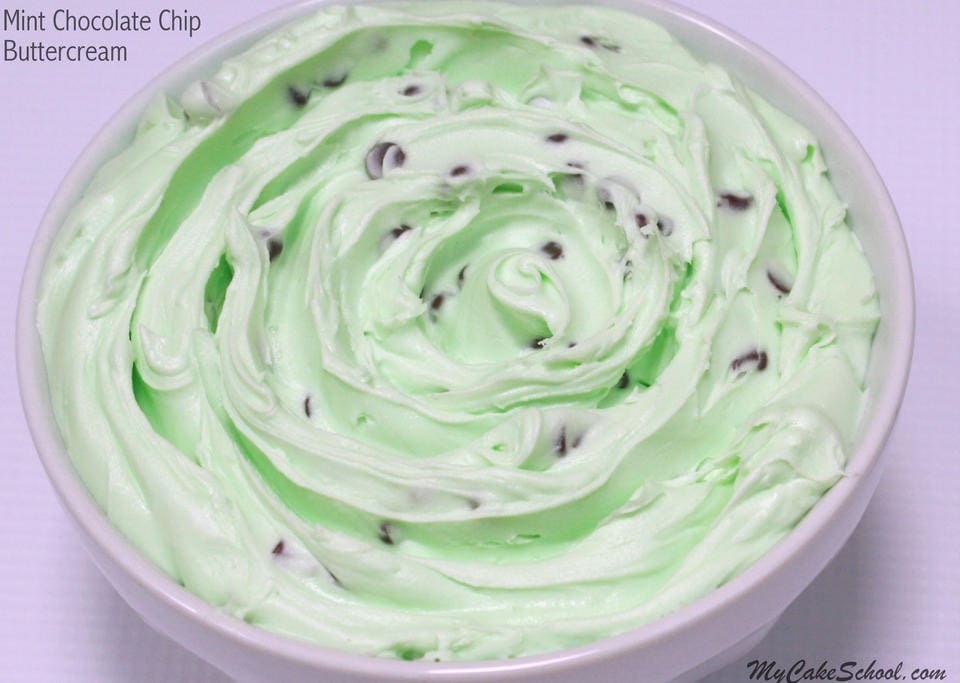 This delicious Mint Chocolate Chip Buttercream tastes amazing! The perfect balance of mint and chocolate flavor!
Ingredients
2 sticks (226g) unsalted butter, softened
6-7 cups (690-805g) powdered sugar depending on desired consistency (see our note beneath recipe about sugar)
1 teaspoon (8g) peppermint extract. Taste for desired flavor (will intensify slightly over time.)
¼ cup (60g) whole milk
Green Coloring Gel (optional. We used Americolor Mint Green)
½ teaspoon (3g) salt (optional to cut sweetness. preferably fine grain or white popcorn salt)
Instructions
Cream the softened butter until smooth. Blend in the peppermint. Add half of the powdered sugar and most of the milk. Beat at medium speed until the powdered sugar is incorporated.
Add remaining powdered sugar, milk, coloring gel, and mix at medium speed another 3 to 4 minutes scraping the sides of the bowl occasionally. The texture will become very smooth. Stir in desired amount of mini chocolate chips! Soooo good!
Can be frozen in air tight container for at least three months . Thaw on countertop.
Brand of Powdered Sugar & Texture
** We've had great results with Domino's confectioner's sugar and US Sugar (we buy ours from Costco). Some brands of confectioner's sugar don't work as well with buttercream frosting recipes.
If a package doesn't say pure cane sugar, it contains beet sugar which is more likely to give you a grainy outcome. In addition to that, we've noticed that even some brands that say "Pure Cane Sugar" will give a grainy consistency. So frustrating!
One example is Dixie Crystals (although it used to work great for us a few years ago.) Something has changed…it's a mystery. Anyway, this recipe should not be grainy, and so if it is, experiment with a different confectioners sugar.
More Mint and Chocolate Recipes to Try!
Don't miss our Mint Chocolate Chip Cake Recipe! We use this frosting as a filling, and also as an outer coating of frosting (minus the mini chips). This chocolate and mint cake is a slice of heaven! Find the recipe here: Mint Chocolate Chip Cake Recipe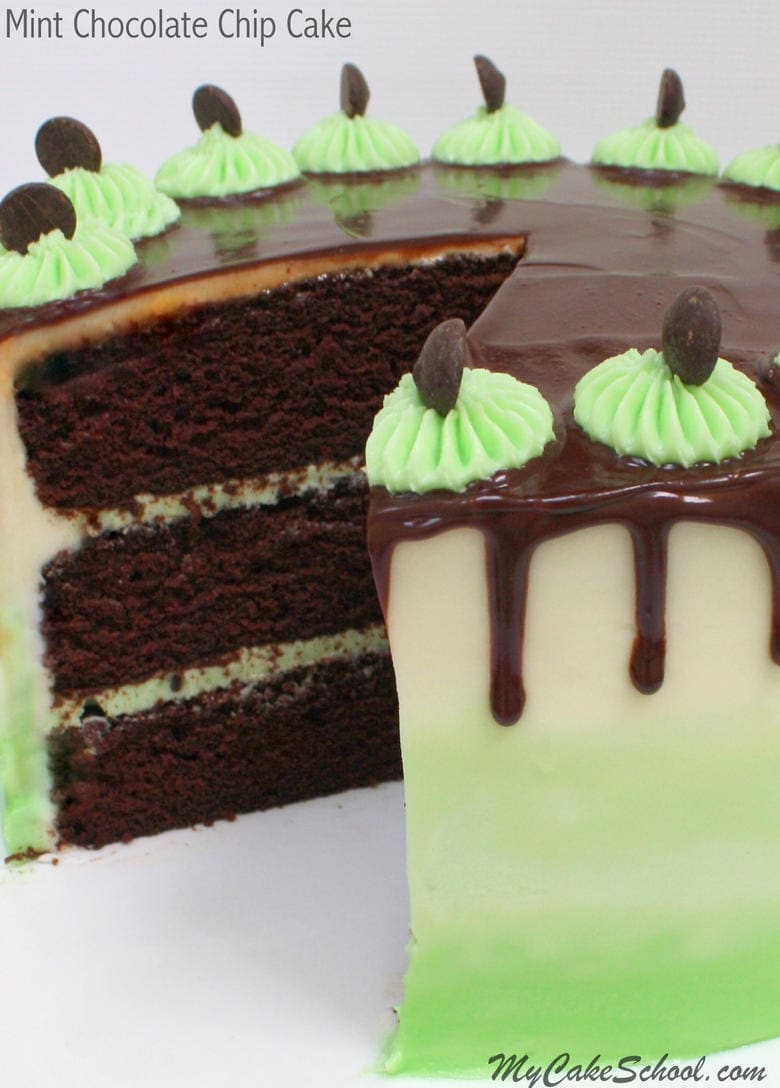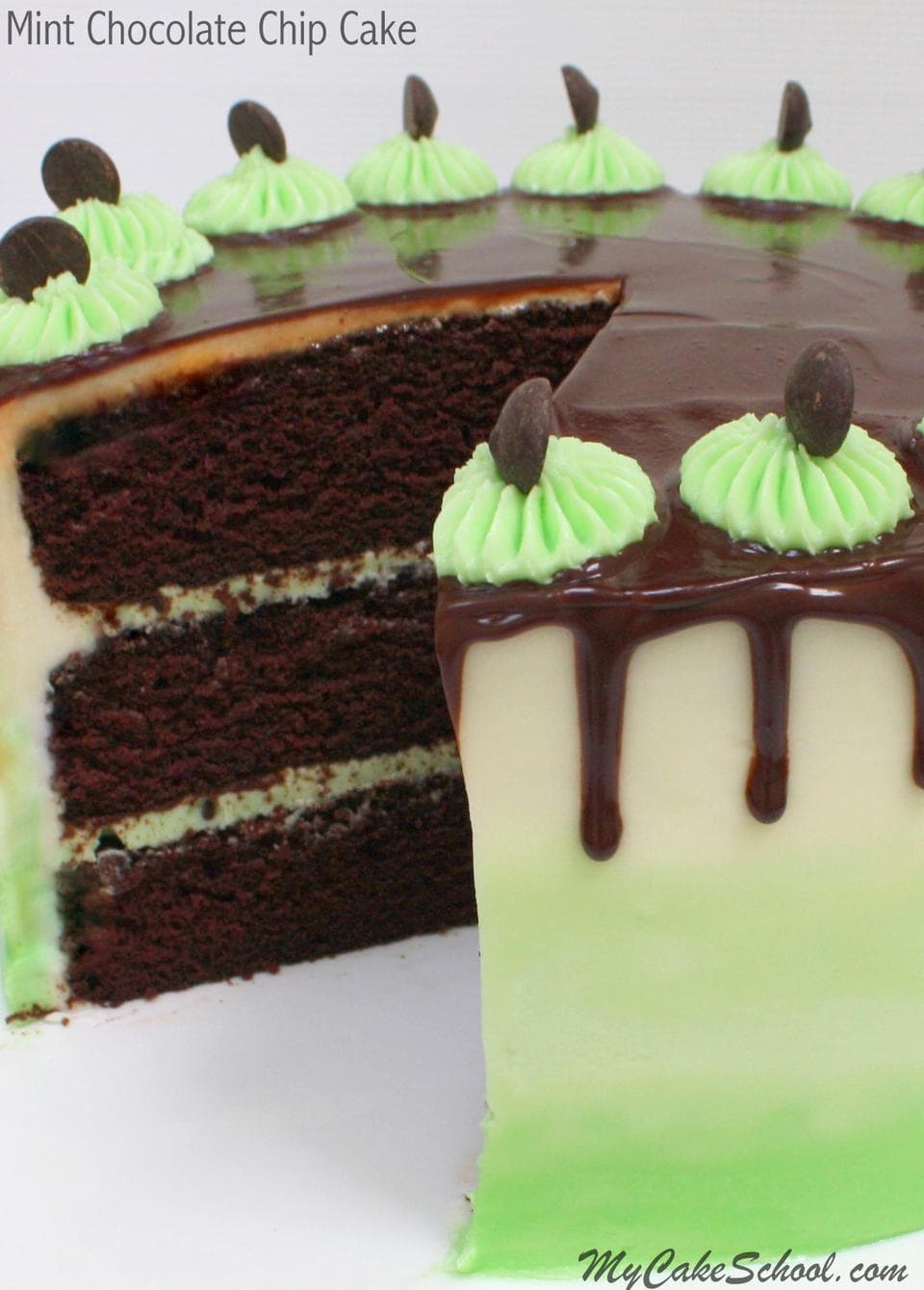 Around the holidays, you may like to experiment with peppermint buttercream (pretty much the same as this recipe, lol) for a festive candy cane cake!
We had so much fun creating this red and white striped peppermint buttercream filling and the flavor is divine! You can find our fun, free Chocolate Candy Cane Cake tutorial here!: Chocolate Candy Cane Cake