Easy Flag Cupcake Cake- A Free Cake Tutorial
Today I'm sharing a quick and easy flag cupcake cake tutorial for the Fourth of July! Pull-apart cupcake cakes are fun and simple to make, and so convenient!
Cupcake cakes give you the same cake design options of decorating the top of an actual cake, but without having to worry with plates and forks- party guests can just grab and go. Delicious cupcakes and easy clean up is a win-win!;0)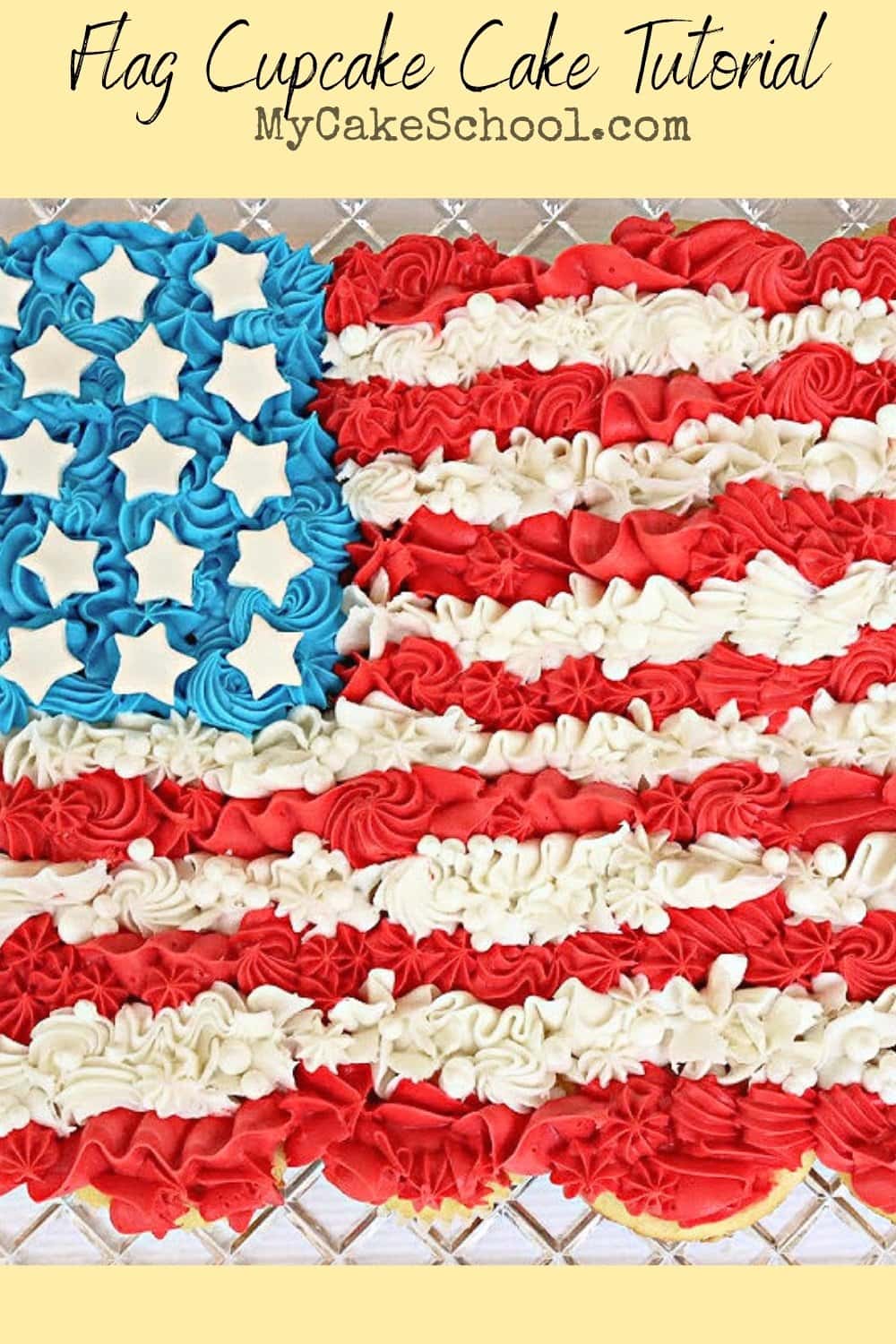 How to Make a Pull Apart Flag Cupcake Cake
For our pull part Flag Cupcake Cake, I baked 24 cupcakes. You can adjust the number to make a larger or smaller flag- whatever makes sense for your gathering!
I "glued" the cupcakes to the cake platter by piping a dot of buttercream onto the bottom of the cupcakes. I usually do not glue all of the cupcakes to the board, but I do like to glue the cupcakes that are on the outer edge of the design to keep the other cupcakes in place.
(This is especially important if you are transporting the cupcake cake) so that you don't have any sliding!
Using our Classic Vanilla Buttercream in red, white, and blue, I piped our flag design on top of the cupcakes. I've made other flag cakes before using either buttercream ruffles or piped shells- and so today's design was fun to incorporate several different piping tips altogether.
Use whatever piping tips you like- but I chose small and large star tips, petal tips, and a small round tip to pipe today's patterns. I love the fun assortment of piping- it's a fun change from our usual flag-themed cakes!
More Independence Day Cakes to Try!
If you're looking for more cake designs and cake recipes for July 4th, make sure to check out our Roundup of favorite July 4th Cakes and Recipes! You'll find all sorts of fun designs there as well as tried and true cake recipes that are perfect for summer gatherings.
Yield: 24 servings (adjust size to your liking)
Easy Flag Cupcake Cake- A Free Cake Tutorial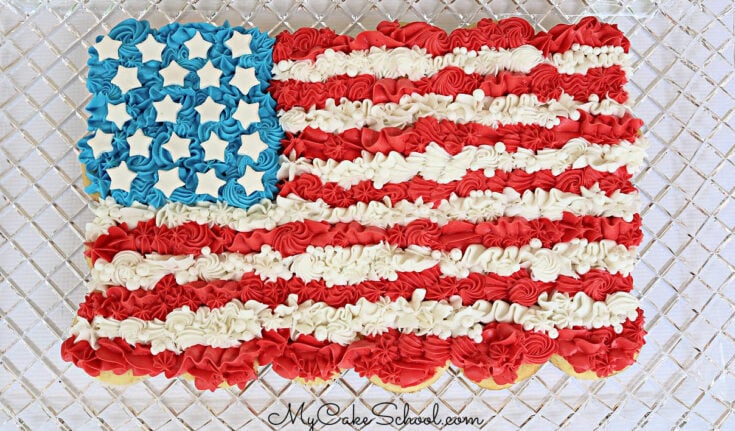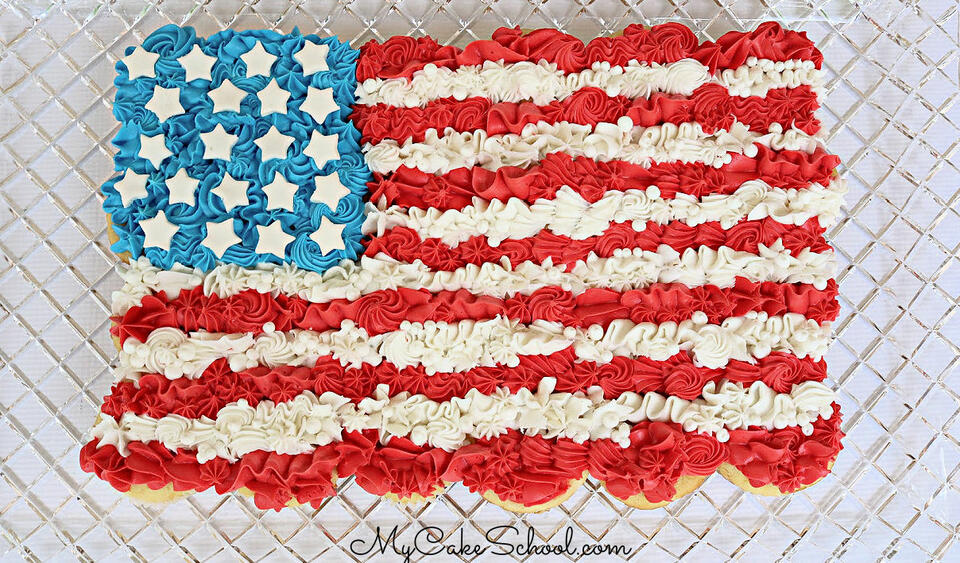 Learn how to make an EASY Flag Cupcake Cake in this free cake video tutorial! This pull apart cupcake cake design in perfect for July 4th, Memorial Day gatherings, or any occasion that calls for a patriotic dessert!
Materials
24 cupcakes (adjust number as needed)
Buttercream Frosting (we used our Classic Vanilla Buttercream Recipe)
Piping Tips: These can easily be adjusted to what you have on hand. We used star tips (large 2D tip and smaller 21 tip), Petal tips 104, and small round piping tip (tip 3)
Coloring Gels: We used Americolor Royal Blue and Sky Blue (combined) as well as Americolor Super Red
Cake board or tray
Fondant & Small start cutter. (You could improvise with white buttercream dots, or star sprinkles, etc.)
Miscellaneous: Disposable Piping Bags, couplers are helpful
Instructions
Line up 24 cupcakes in rows of 4 cupcakes to create the rectangular flag shape. Put dots of buttercream on the bottom of the cupcakes that make up the outer edge of the flag shape to secure the cupcakes into position.
Make vanilla buttercream and create your bowls of red, white, and blue.
Fill piping bags with various piping tips and pipe away! We did lots of rosettes, stars ,and squiggles with large and small star tips as well as ruffles with our 104 tips and dots with a 3 tip.