Buttercream Ribbon Rose Cupcakes
In this quick and easy cupcake tutorial, I'm going to show you how to make pretty ribbon rose cupcakes!
These would be perfect for so many occasions, from birthdays to baby showers and more!
If you are new to buttercream flowers, ribbon roses are a great place to start!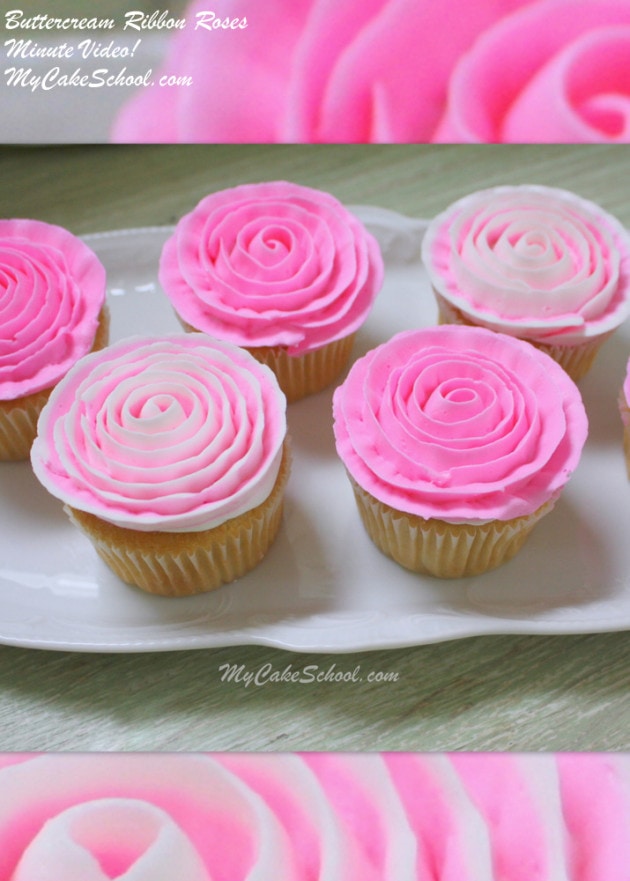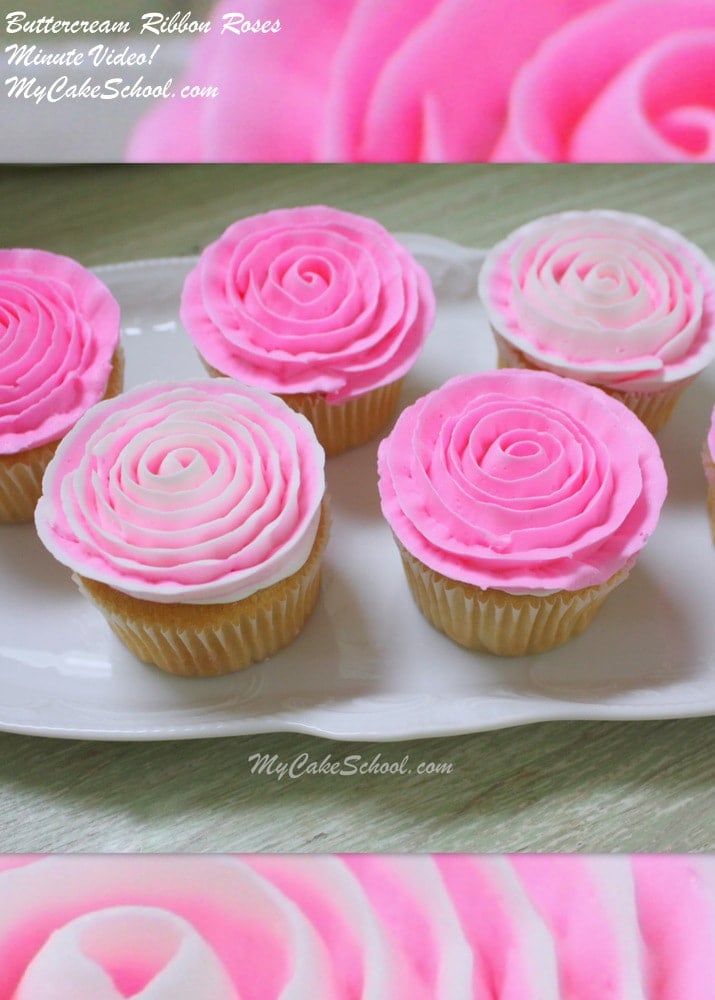 I love all styles of buttercream roses, but this buttercream ribbon rose with its continuous spiral feels whimsical and fun.
You can vary the look the rose dramatically by the angle of your piping tip.
For a true spiral look, simply keep your piping tip perpendicular to the surface of the cupcake (or cake). For a more open look to your petals, rock the petal tip back a bit to a 45 degree angle.
You can also create ruffled petals by moving the tip back and forth or up and down as go. So many options!
Materials:
Your buttercream of choice. We used our Fluffy Vanilla Buttercream Recipe.
Colors: We used Wilton Rose
Piping Tips: We used a 12 for the base frosting, and a 104 petal tip for the roses.
**When making flower cupcakes, I often include various types of flowers in the same color scheme for interest. However if you have a turntable and are making many of these ribbon roses, you may find it helpful to place the cupcake on the turntable as you pipe. Lots of spinning with this design! ;0) xo
If you enjoyed this buttercream ribbon rose cupcake tutorial, don't miss our Buttercream Ribbon Roses Heart Cake-Free Video!
This free tutorial will show you how to cover a cake in a blanket of ribbon roses! So pretty!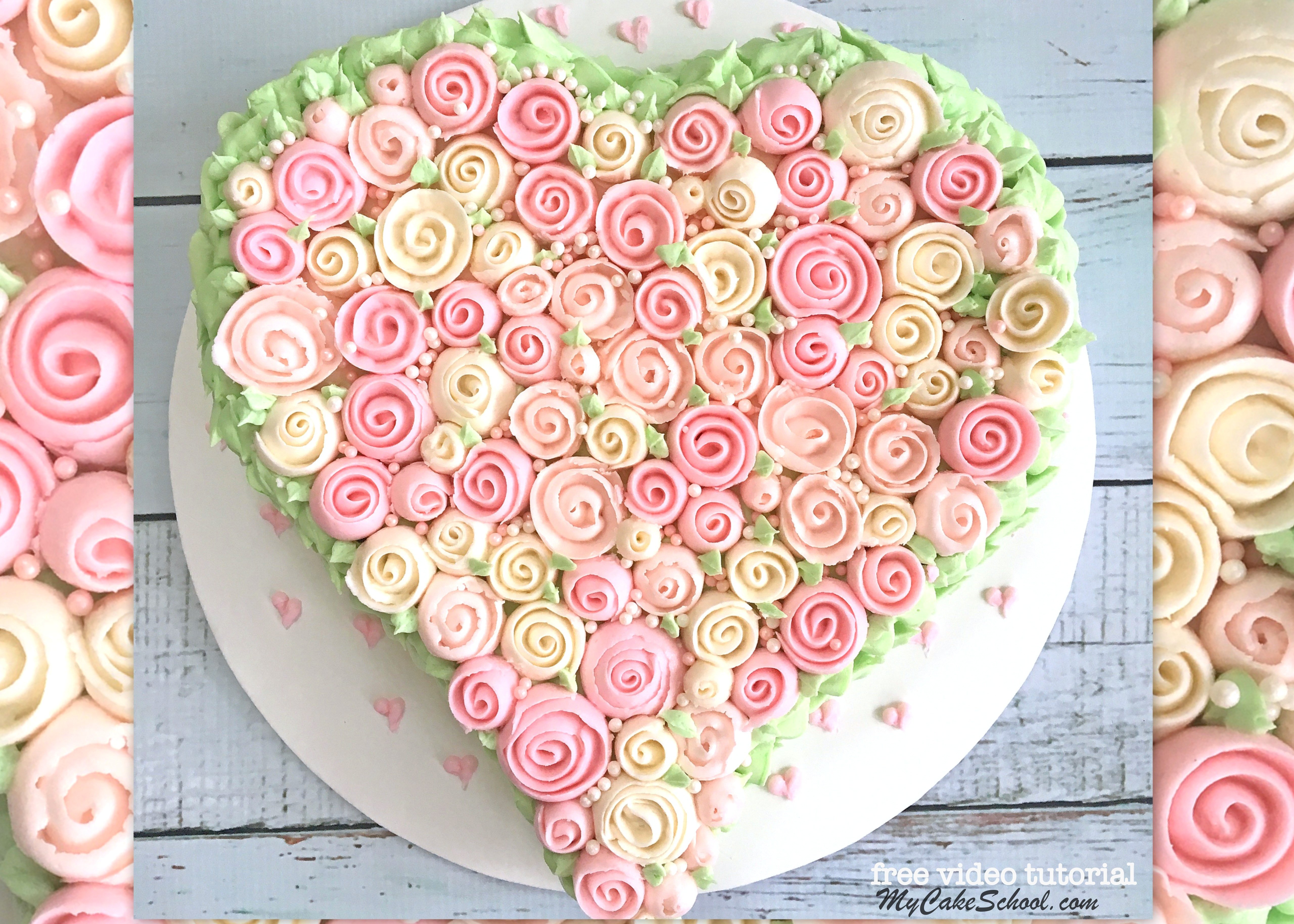 If you're interested in more buttercream flower techniques as well as a sweet bouquet design, find our free blog tutorial here!: Cupcake Bouquet Tutorial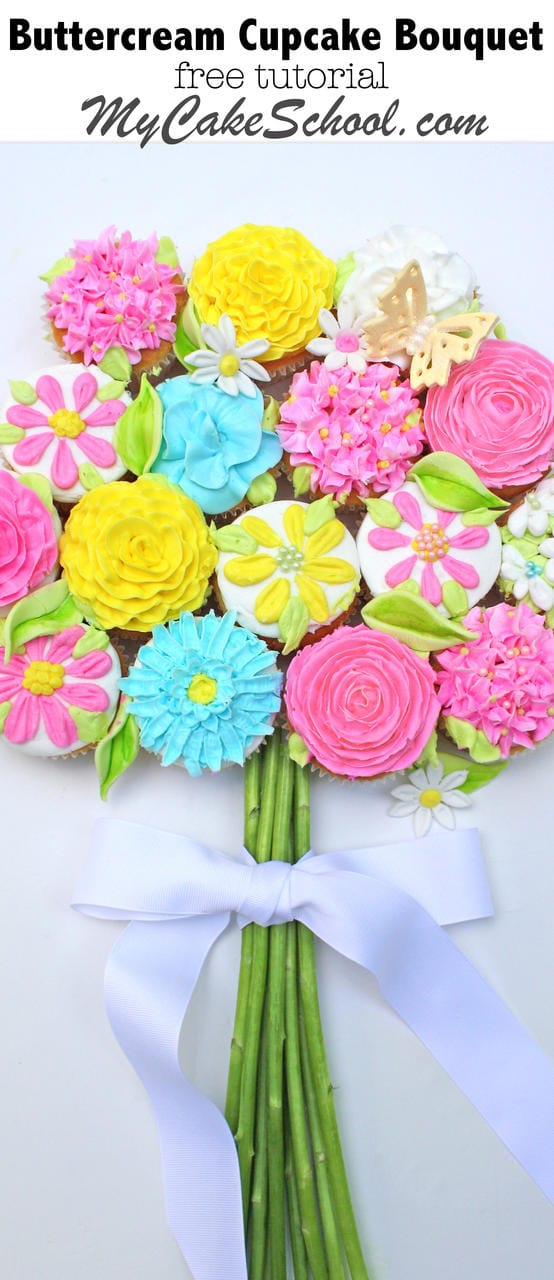 Thanks for stopping by! We hope that you'll come back again soon for more cake and cupcake tutorials & recipes!