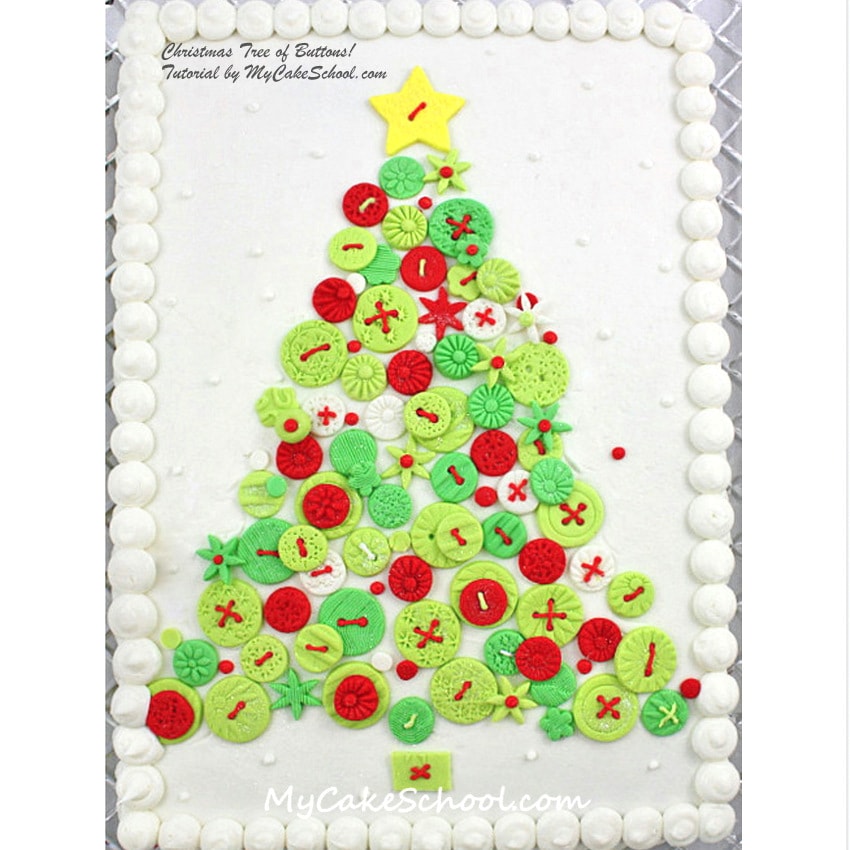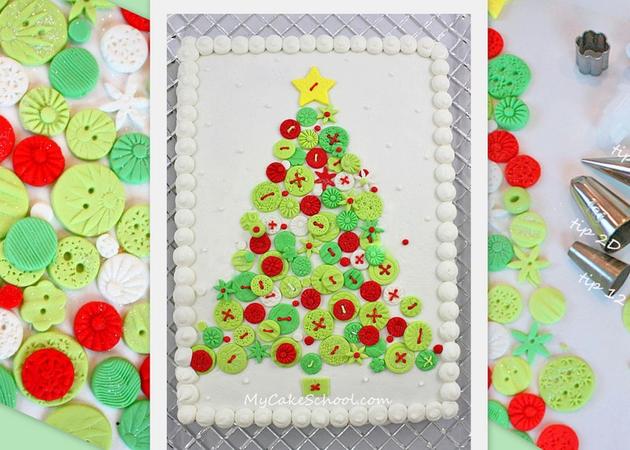 Hi everybody–happy weekend!
I'm going through a button phase lately–I have seen SO many cute and crafty decorations that incorporate multi-colored buttons in all shapes and sizes. The designs are so happy and cheerful that I knew I wanted to jump on the button bandwagon. I'm not all that crafty, but just about anything can be translated into a cake design. This week, it's all about the buttons :0) Have you ever made a button from fondant?  If not, I'm about to show you how–
So basically all that you need is your desired colors of fondant (I knead a little bit of tylose into mine so that they will dry more quickly), you'll need tools of your choice for embellishing, a toothpick or small piping tip for creating the holes, and small cookie cutters or piping tips for cutting out your button shapes.
I used my 2D piping tip to cut out fairly large circles of fondant.  It is also great for making star-like embellishments in the fondant.  For smaller round buttons, I used my piping tip 12.  A fork will give a nice ridged pattern in your fondant–be creative with your patterns!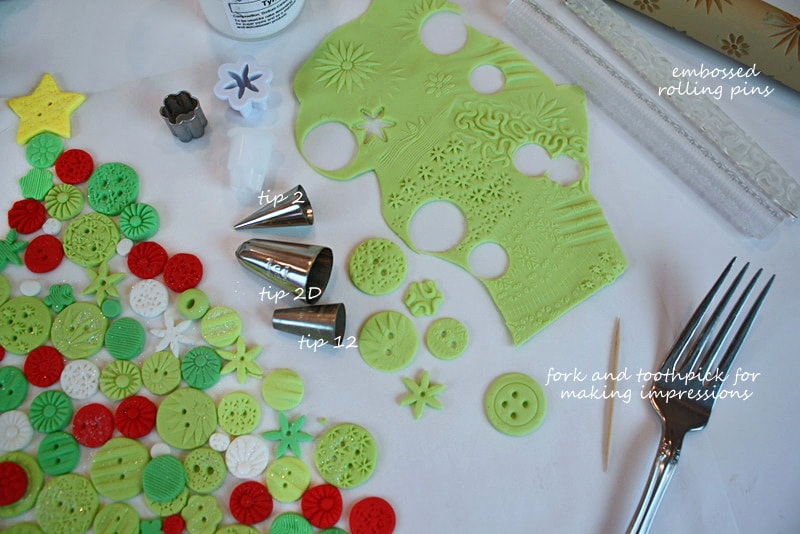 Here's a closeup.  The shades of green that i used are Americolor Electric Green & Wilton Leaf Green.  (The red fondant was pre-colored, ready made.)  I let my buttons dry on parchment paper for a while before placing on the cake so that they could set up a little.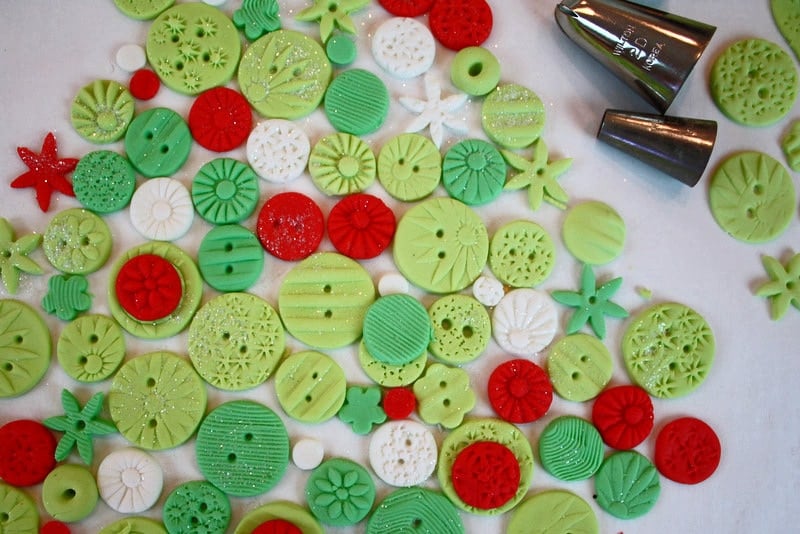 Next, it's time to transfer the buttons to the cake.
I started working from the top of the tree to the bottom, trying to keep a nice balance between the colors.
Then, my favorite part-piping on the buttercream "thread".  I used a piping tip 2 and gradually threaded buttons all over the cake.  This small step really pulls everything together.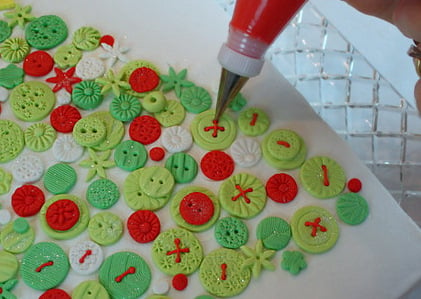 That's all there is to it! Here's our cute little tree…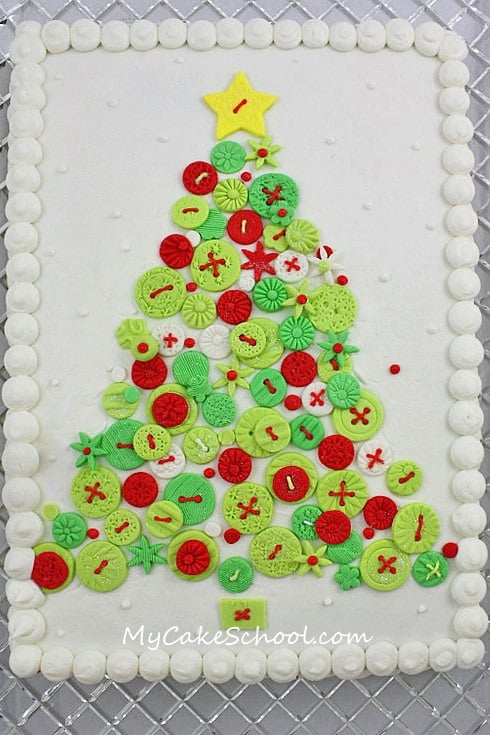 I would love to try a similar idea with buttercream dots–but that's for another time :0) –Thanks for stopping by!