Today I'm going to show you how to make an adorable Valentine's Day Bicycle Cake, which would also be perfect for anniversaries, engagement parties, and more.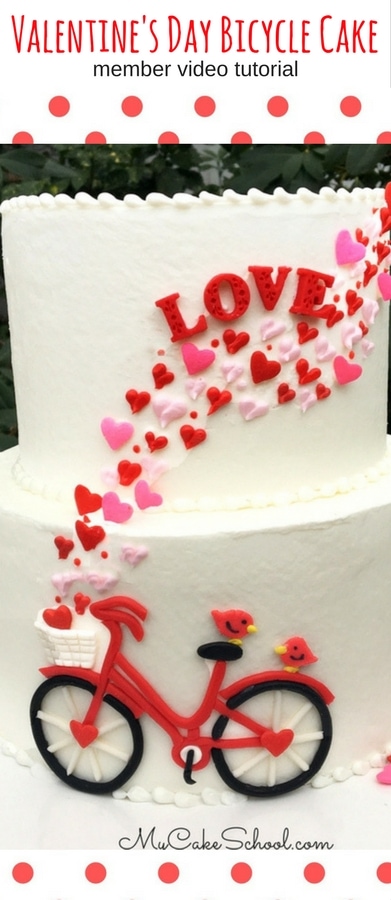 There's just something so cheerful about bicycle cakes, isn't there? The bicycle in this cake tutorial may look familiar to you-- we used it in our Bicycle and Balloons Cake (Blog Tutorial) years ago. However, this time, rather than a chocolate bike, we have creative a fondant bicycle which we applied using a waxed paper transfer.
We hope that you love this cake as much as we do! You could easily apply this same design to a double barrel cake or sheet cake. Enjoy the tutorial!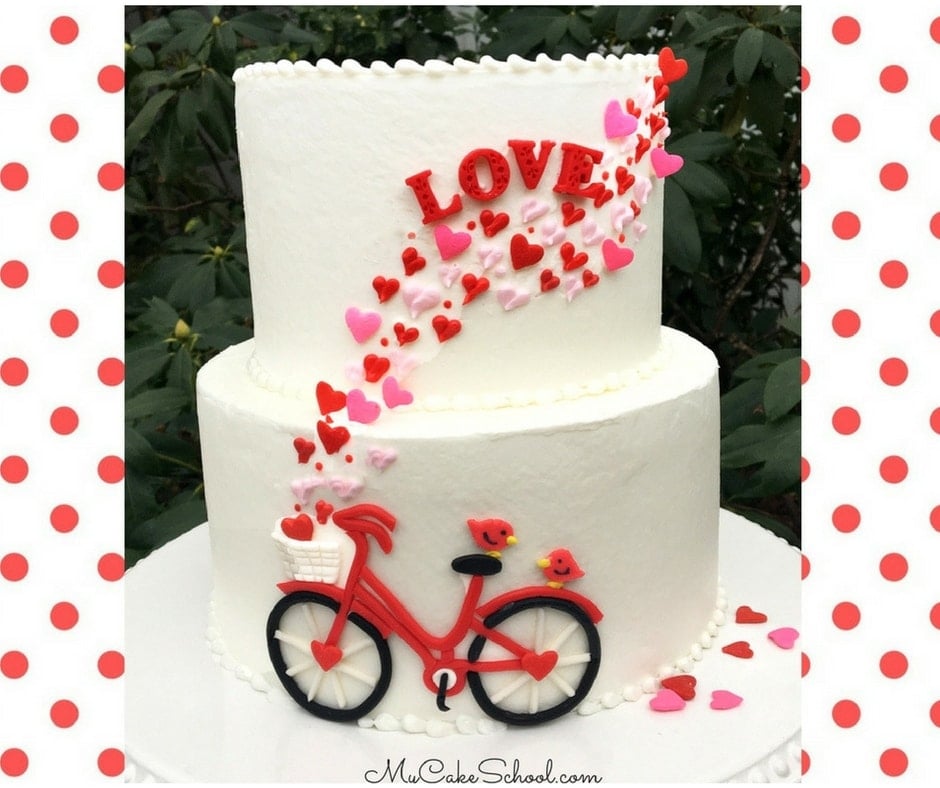 *Disclosure: If a purchase is made using one of the affiliate links on our website, we may earn a small commission at no additional cost to you.
Materials:
These are 8 inch and 6 inch tiers, frosted in our fluffy vanilla buttercream recipe (each tier on it's own cardboard cake circle cut down to size), and I used 5 bubble tea straws beneath the top tier.
waxed paper
vegetable shortening
Piping Tips: Small Round Tips # 3 or 4 (for bead border and hearts)
Heart Sprinkles
Extruder (ours is a Makins Ultimate Clay Extruder).
Letter Mold/Cutters - We used a Martha Stewart Letter Mold