This simple vanilla glaze can be whipped up in just a minute or two, and I love to use it for a touch of elegance. I use it most often on my pound cakes, but it is very versatile! You may wish to experiment with different flavorings too. Enjoy ;0)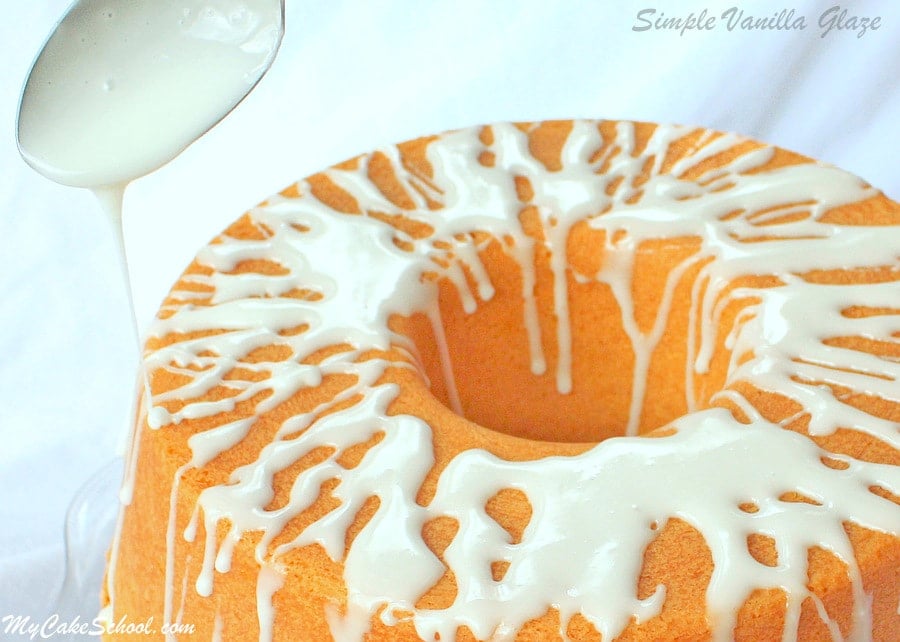 This easy vanilla glaze is a great finishing touch for pound cakes and bundt cakes. The photo above is our Classic Pound Cake- if you haven't tried it, make sure that you do! SO moist, easy, and delicious!
Simple Vanilla Glaze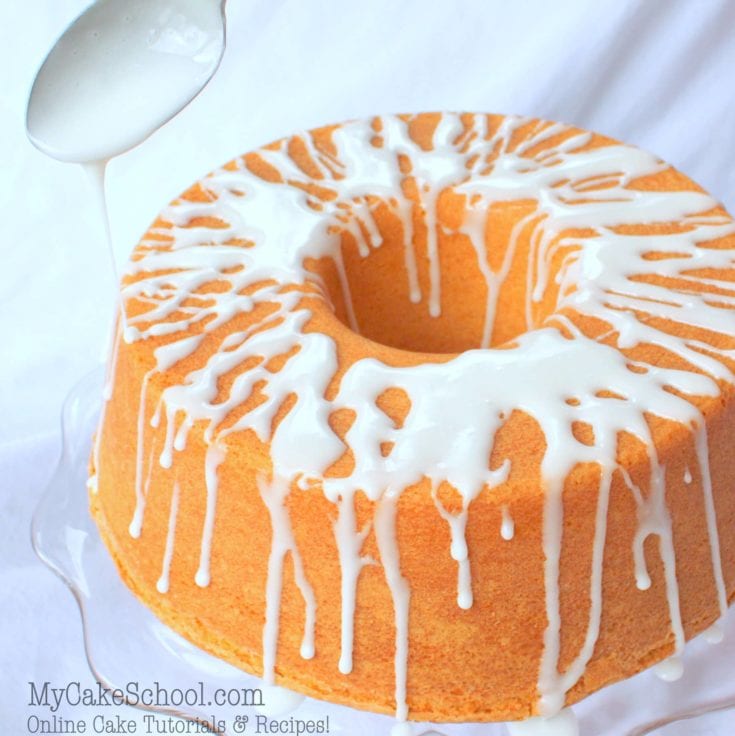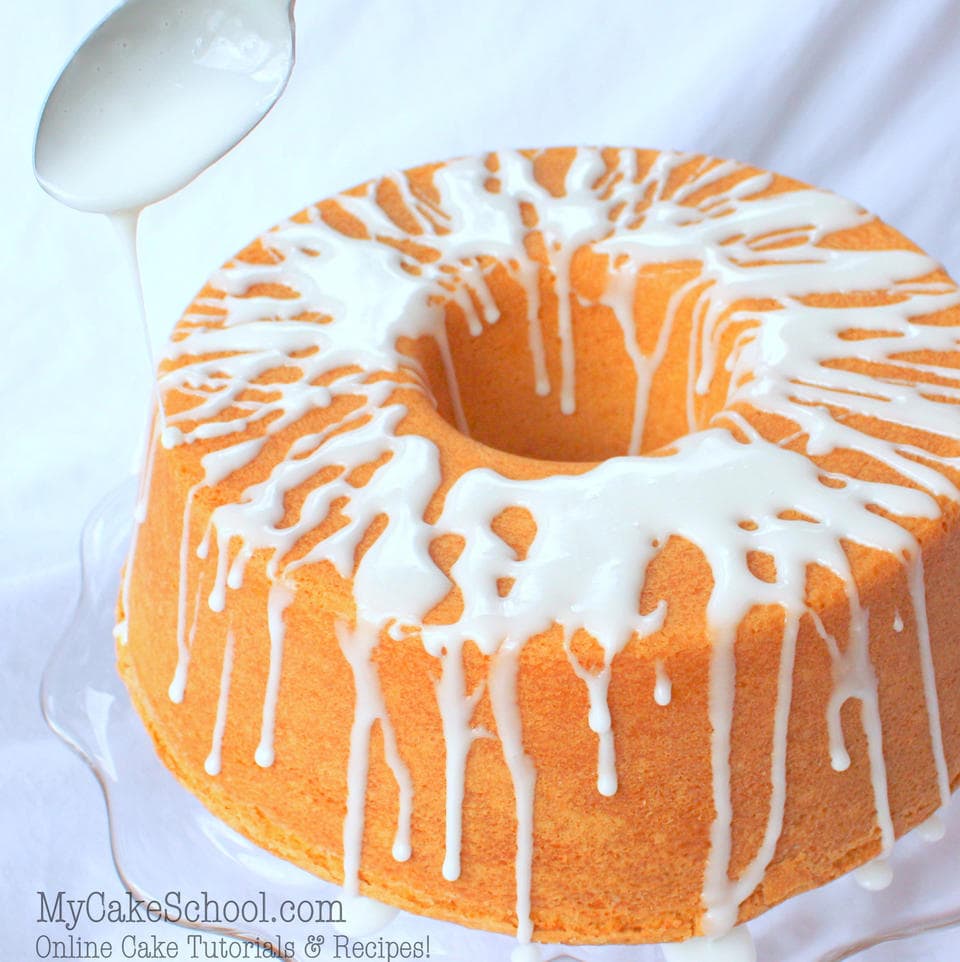 I love to drizzle this simple glaze onto pound cakes and bundt cakes!
Ingredients
Ingredients for a Simple Vanilla Glaze
1 cup confectioner's sugar, sifted
1-2T milk
1tsp vanilla extract (use clear imitation vanilla if you need a true white glaze)
Instructions
Combine sugar with 1 Tablespoon of milk. Add additional milk if needed for desired thickness.
Load into a piping bag with the tip snipped away and drizzle onto your cake (or you can drizzle by the spoonful).
Notes
This glaze is a great finishing touch for pound cakes an bundt cakes!
This glaze is a bit on the sheer side. If you want a more opaque look, you have a few options-- you can double dip your cupcakes into the glaze, frost a thin coat of buttercream beneath the glaze, or you can follow the thicker, spreadable variation below….
If you prefer a thicker, frosting-like consistency, try this variation….
1 cup confectioner's sugar, sifted
1Tablespoon, plus 1 teaspoon milk
1 teaspoon vanilla extract
* This is one of the sugar coatings that we used in the Glazed Cupcake video. I use a little spatula to spread the glaze, rather than dipping the cupcake.
****One more thing re: thinner consistency glazes--I usually do not level my cupcakes when glazing---but if you do, you'll want to make sure that you frost over any holes that you have in your cupcake with buttercream before dipping. If you do not do this, your glaze will seep down into your cupcake--and the hole will return.
Also, always cover your bowls of glaze with a damp paper towel when not in use to prevent the sugar from crusting over or crystallizing.