Russian Piping Tips- Cake Tutorial
In this tutorial, I'm going to show you how to create beautiful buttercream flowers with Russian Piping Tips!
Buttercream piping is one of my favorite ways to decorate a cake. I've been so excited to try out my new set of Russian Piping Tips. In today's tutorial, I'm going to feature a few of my favorites!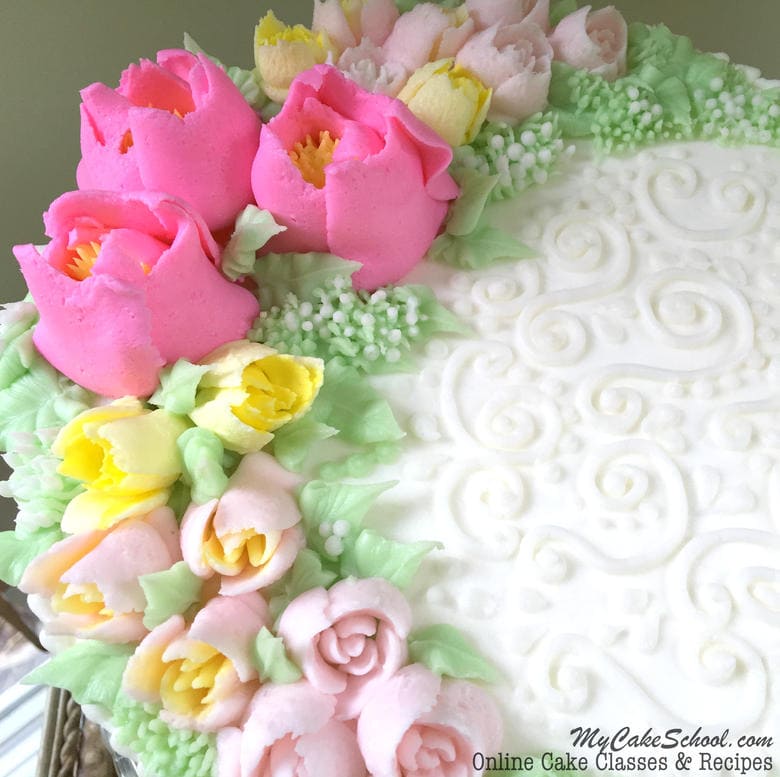 These new piping tips are great because they allow decorators of all skill levels to easily create an entire buttercream flower in one motion. Genius!
One thing that I noticed right off the bat is that I ordered too many Russian Tips.
I have a set of 20 or so Russian piping tips, and it is overwhelming.
I was able to find my favorites very quickly, and will keep these on hand when I need a quick and elegant cupcake decoration or lovely filler flowers.
I am also sharing a link to the frosting recipe that we found worked best with these Russian piping tips.
Materials:
In this video, I frosted and decorated an 8" round cake. We found this This Buttercream Frosting worked best for us. We did not need to change the consistency as we changed flower piping tips.
This seemed to work well for everything, unlike other recipes that we tried that produced ragged edges. I'm sure that other recipes can be altered though to a consistency that works well if you would like to experiment!
Piping Tips- We used a 403 for our large Tulips, a Wilton 233 grass tip for the inside of the tulip, a 352 for the leaves, and our Russian Piping Tips.
The piping tips that we used did not have numbers (ugh!). So, I am attaching a photo below so that you can see a closeup photo of our most favorite tips that we used the tutorial. There are many other options, but these are our favorite!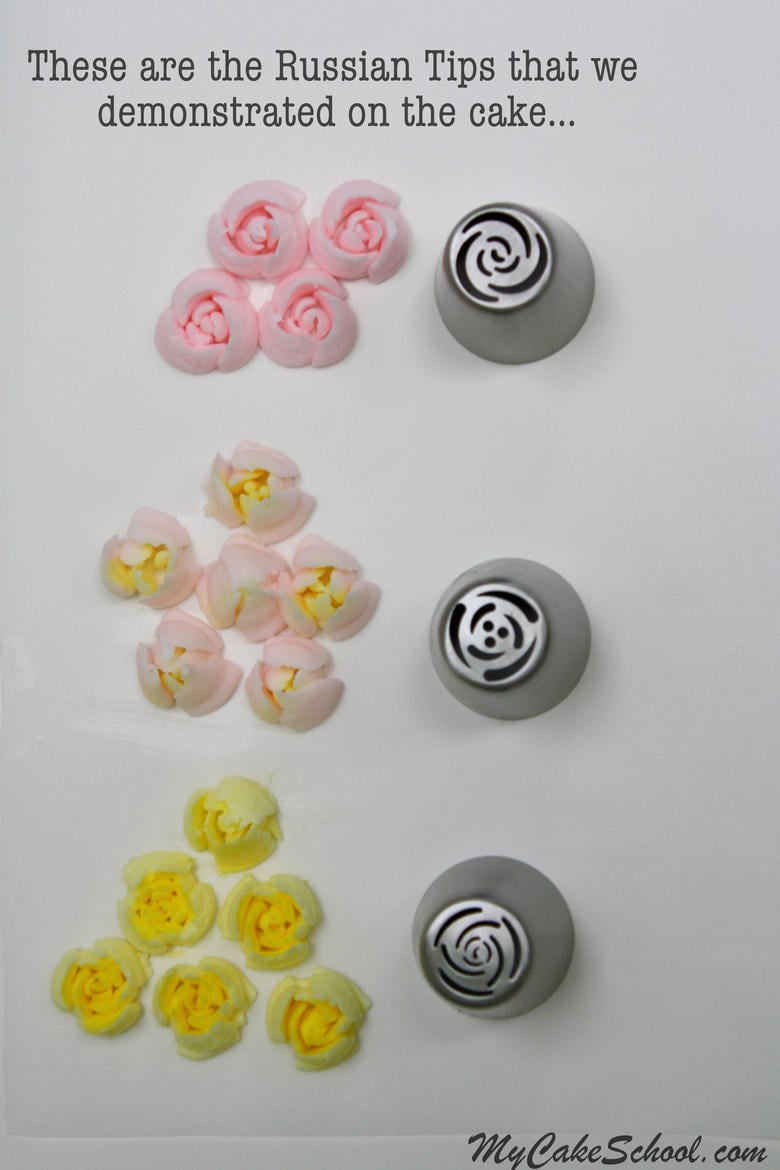 Here is a link to our favorite Russian Piping Tips!